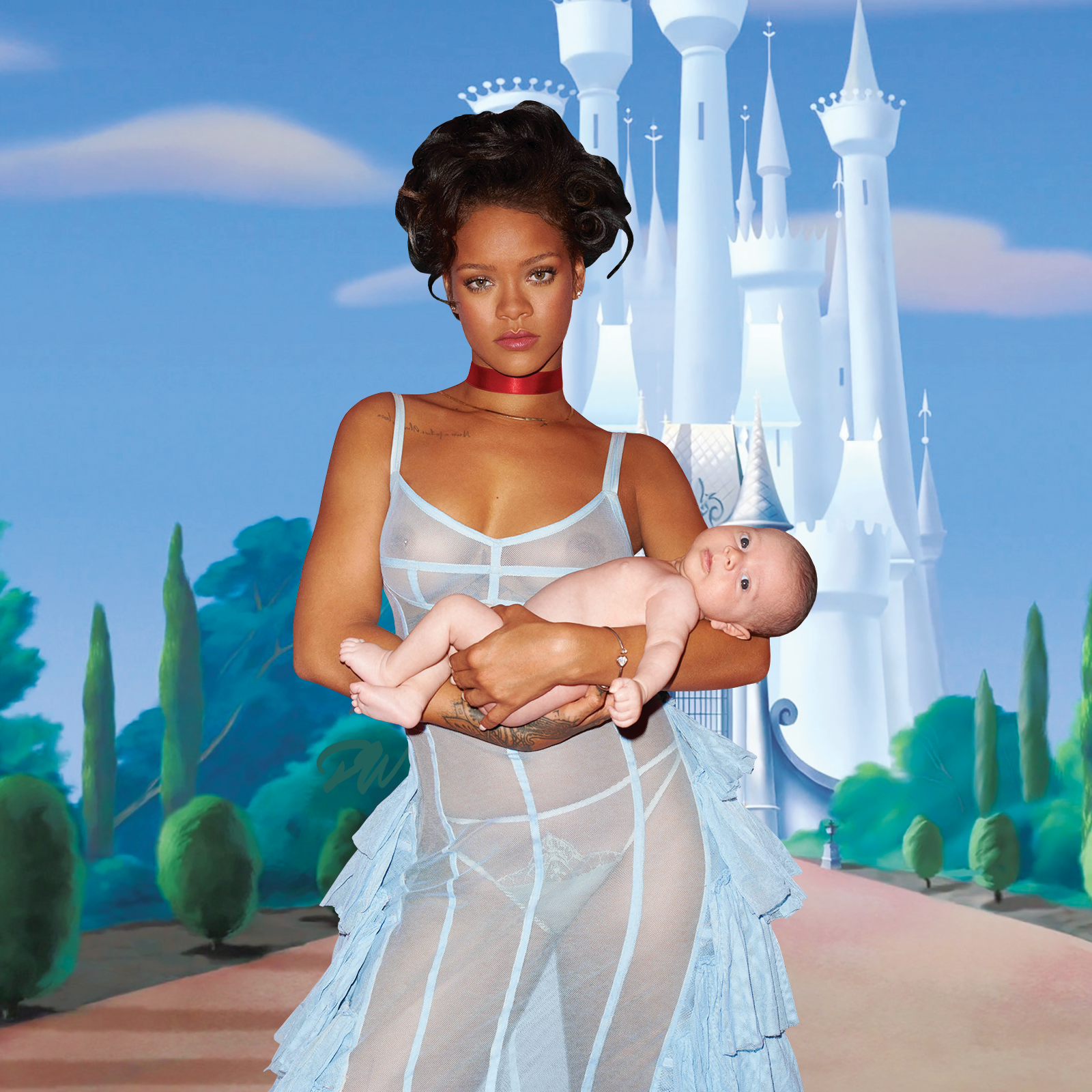 One of our favorite Insta accounts is collage artist Portis Wasp's, who takes gorgeous fashion images and blends them with poppy animation. Wasp's talents are now being seen beyond the Insta world with a recent collaboration with VMAN for its latest issue shot by Steven Klein and styled by Nicola Formichetti. Not bad for a guy still living in the Scottish countryside…
When did you start making these collages on Instagram?
Towards the end of 2014. I was a little fed up with social media at the time and wanted to be more creative with what I posted.
What's your background and where do you live?
I live in a small village in Scotland that's about an hour outside Edinburgh, the capital. I never studied art past high school, but have always been creative. It just took a little longer for me to find the right creative outlet. I've always loved a great visual, though, so in a way, maybe doing something like this was always meant for me.
How did you even come up with the idea to mix models with classic animation?
One of my friends, Scott Teitler, suggested mixing the two as we were looking for a way for me to make a collage with his photography. I do make other types of collages and have done it in the past for magazines like Harper's Bazaar Taiwan, which asked me to create the BAZAAR ART cover in November, but my collages that mix models and animation/illustration definitely garner the most attention on Instagram.
Who are some of the models that you've featured?
I've featured lots of models in my work, but my favorites to collage at the moment are Gigi and Bella, Pietro Boselli, and Jhonattan Burjack. Amina Blue might become a new obsession for me after seeing her recent editorial for CR Men's Book. It's super hot.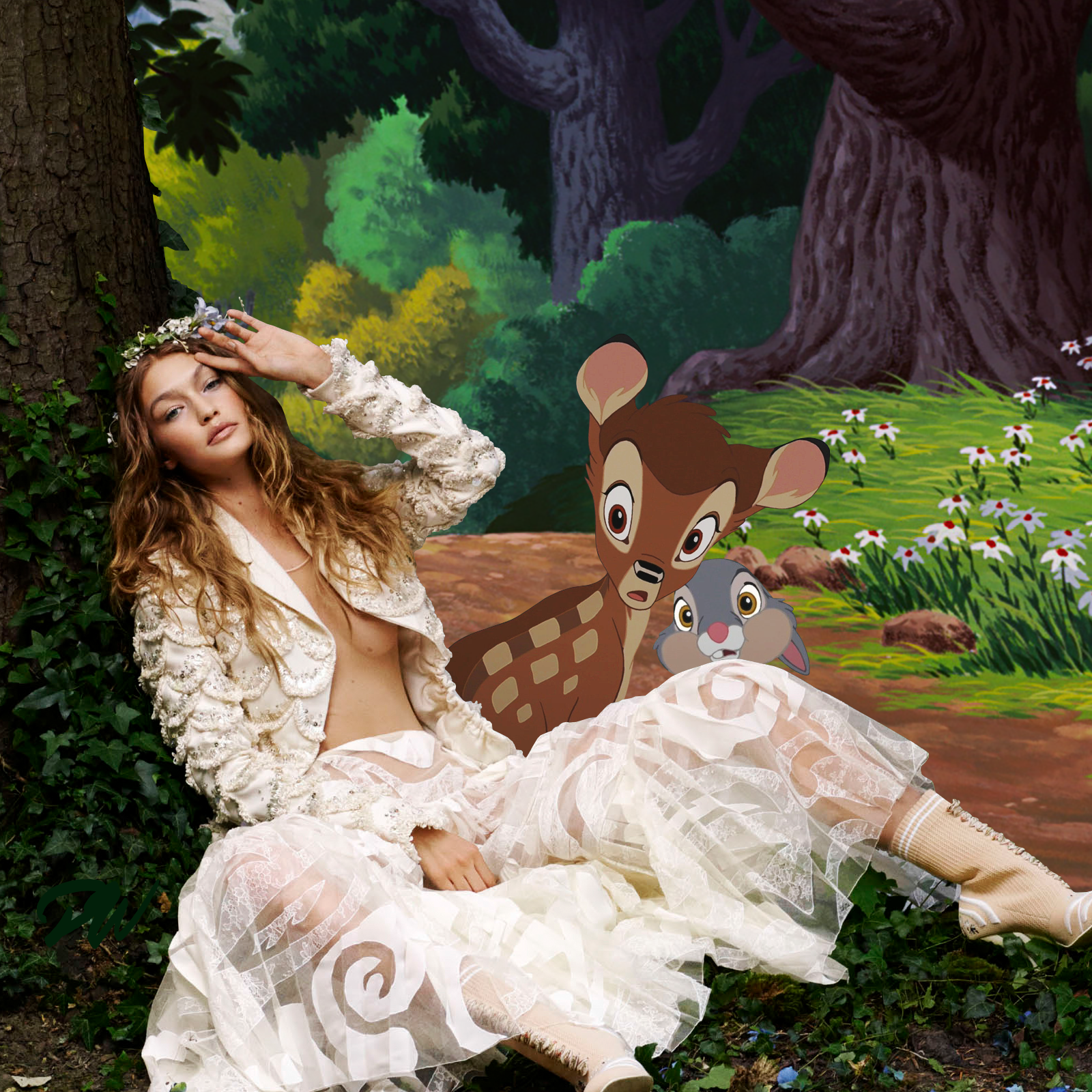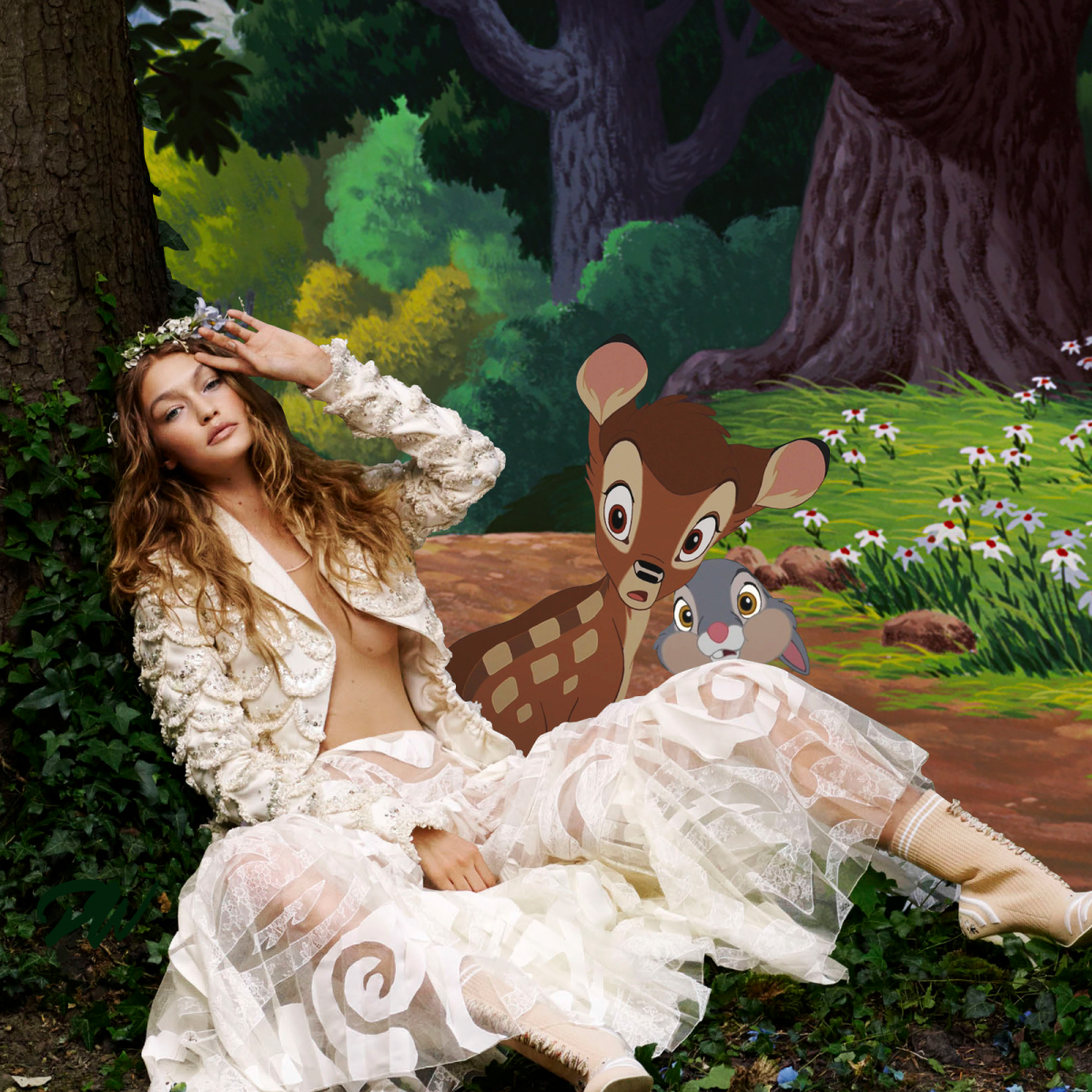 What kind of feedback have you gotten from the industry?
The feedback has been awesome, with lots of great fashion people reaching out to compliment my work or discuss working together on projects in the future. It can be a little overwhelming at times when you find yourself speaking to an amazing photographer, stylist, or designer, but it's really exciting to have so many talented industry people like what I'm doing.
What posts seem to get the most likes?
The naked ones! I mean, they're probably the ones that I'd respond to the most as well, but I feel like the ones that really work are more cheeky than explicit and show a good amount of personality. People love sex, but they also love humor, so when I'm able to mix the two successfully, it gets a good response.
Who are some of your well-known followers in the industry?
Gigi Hadid, Katie Grand, Mert Alas, Lily Aldridge, Carlyne Cerf de Dudzeele, Keke Palmer, Nicola Formichetti, Steven Klein, and Neil Barrett.
Tell us about the collaboration with VMAN.
Well, it started with Nicola Formichetti sliding into my DMs to ask if I wanted to work with him on a project for a magazine. That magazine then became VMAN and a few days later it was confirmed that the photographer would be Steven Klein. A few days later I flew to New York, and the three of us spent the day shooting 11 models for the spring/summer issue of VMAN, which just hit stands. I had never been to New York before, but I couldn't pass up the opportunity to be able to say that my first time visiting New York was to work on a project with Steven and Nicola. After returning home, I created 11 collages using the images we took on the day mixed with illustration. Have I mentioned what a great platform Instagram is for young artists?!
What was it like being on the shoot and working with Steven Klein?
It was amazing. He's one of my favorite photographers of all time, so I couldn't think of a better way to kick off 2017 than to be on set with him. Working on his imagery would have been enough of an honor, but to be part of the shoot was everything, really. It doesn't get much better than that.
How long does it typically take to make the collages?
It depends…Sometimes a collage might take half an hour, other times a few hours. I tend to fuss a lot of the time on small details no one else would even pay attention to, but if I have a clear vision of what I'd like to do I just crack on with it. I think the time it took for me to create all 11 VMAN images was about two days, max, although one of those days was mostly spent ogling Pietro Boselli's image, if I'm honest.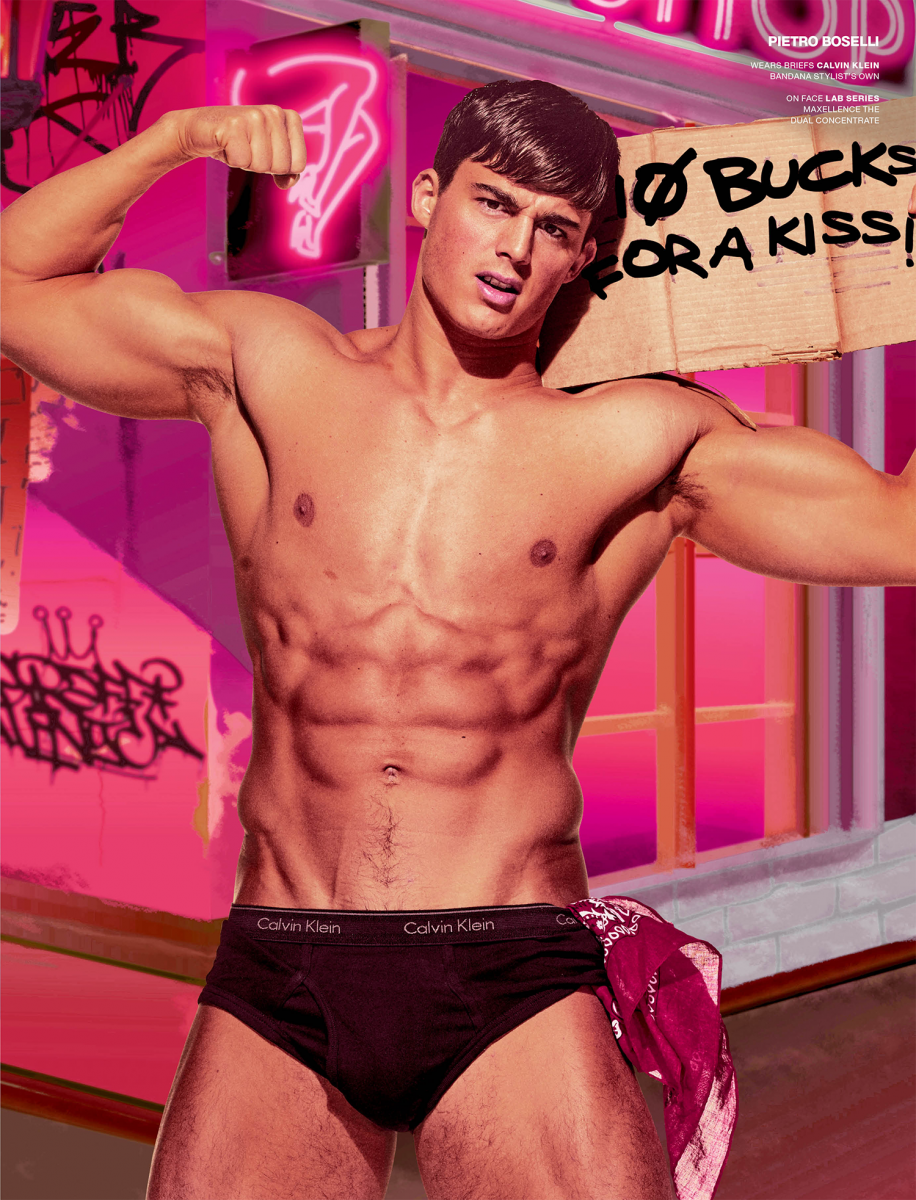 What's your goal in doing this?
I have so many goals! I'd love to continue to collaborate with great artists on editorials. I'd also love to work with fashion brands on ad campaigns. I want to work on special projects that showcase my creativity in different ways. And maybe, one day, exhibit some of my work or put together a collection of images for a book. As long as I continue to have fun with it, there's so much I want to do with my art.
Do you have a favorite Disney movie?
Finding Dory; it's really funny.
Any plans to move to America?
That's the dream, right? I've been overindulging in American pop-culture from an early age, so I feel like moving to America will definitely be in my future. I grew up with The O.C. and The Hills, so as much as I love being surrounded by the Scottish countryside, I'm not sure if there's enough drama here to keep me.