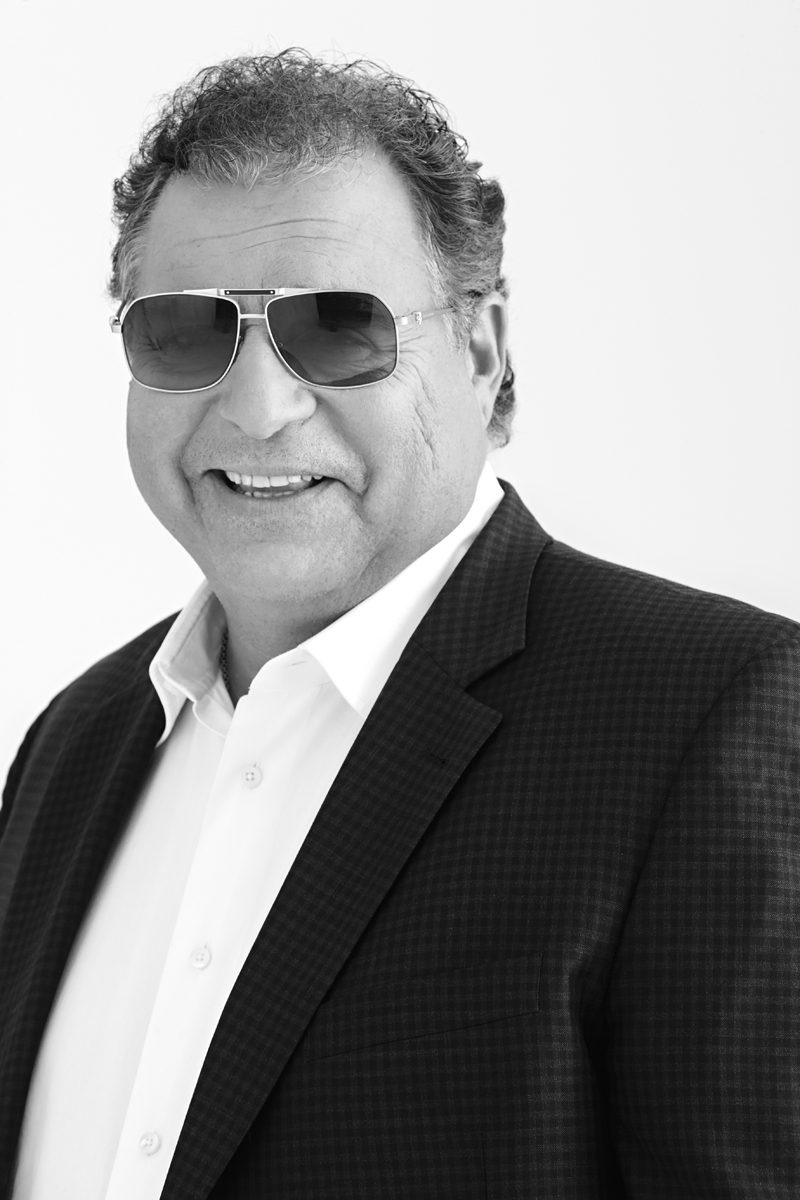 When designers are dreaming up their wildest treatments for mink, they turn to Nick Pologeorgis to create the reality. The second-generation furrier is his industry's undisputed wizard, thanks to his abilities to whip up everything from the most luxurious sable to the latest leather and shearling combos.
What was it like growing up in the fur business?
My father worked a lot. As a 3-year-old child, I would come to the factory on Saturday afternoons and watch my father work. We were really busy in the wintertime, so we never had winter vacations! [Laughs]
Have you seen how fur is used change over the years?
Lifestyle is very important. There will always be the beautiful, classic garments, but you also want to have fun, not-so-precious pieces. The biggest trend is the mixing of fur with ready-to-wear fabric—how it all goes together is important. There definitely has been a push for everything to look slimmer. In the '80s, the furs were insanely large. When I was graduating college, some of my friends were these petite little girls and they had these insane enormous fur coats with shoulder pads that went all the way to the floor. They all wanted crystal fox coats. I made one for a girl who was 5-foot-1, 110 pounds, and the coat was double the size of the girl! It was kind of funny. But today, we do so many different things. We even have fur-lined sweatshirts.
What major trends are you seeing these days?
Vests are really big right now. I can think back to working with Neiman Marcus for their fur salon in the mid '90s. Here in New York, we sold vests. But Neiman's would say, "I know you show us vests. Michael Kors is all about vests, but we don't sell them." So I'm like, "You know what? I believe in it. The first thing we're going to do is make you a vest program for mink. Take 'em. I'll give you a classic-shape vest in three colors. If you sell them, you sell them. If you don't, you don't." They sold everything.
Your dad worked with designers like Pierre Balmain. Do you have any memories of that time?
I was very young, but my father worked with Pierre Balmain and [James] Galanos when nobody worked with designers. Now, we work with 20 designers a season! My father was the first of the American manufacturers to go to Europe to the Frankfurt fur fair, which was the largest fur fair in the world. He would show Europe what the American manufacturers did.
Who are your staples?
We've been working with Michael Kors for many years. Zandra Rhodes from London, Monique Lhuillier, and Derek Lam are the ones that I license. We did Monse this year. We love Laura [Kim] and Fernando [Garcia]. That was a fun project. They are super talented and nice to work with, too.
NEW YORK, NY – FEBRUARY 15: A model walks the runway during the Michael Kors Collection Fall 2017 fashion show at Spring Studios on February 15, 2017 in New York City. (Photo by JP Yim/Getty Images for Michael Kors)
NEW YORK, NY – FEBRUARY 13: Amanda Googe wearing Monse walks the runway at Oscar De La Renta & Monse show during, New York Fashion Week at Gallery 1, Skylight Clarkson Sq on February 13, 2017 in New York City. (Photo by Peter White/Getty Images)
NEW YORK, NY – FEBRUARY 13: Jourdana Phillips wearing Monse walks the runway at Oscar De La Renta & Monse show during, New York Fashion Week at Gallery 1, Skylight Clarkson Sq on February 13, 2017 in New York City. (Photo by Peter White/Getty Images)
Tell us about the Pologeorgis label. Where can we find it?
We had a really great season this year with Moda Operandi, especially now that they have their flagship store on Madison Avenue. It's in the old Pucci Mansion. We're also able to offer this collection to specialty boutiques that may need a lower price point, and then we're able to work with retailers like The Line and Moda Operandi, where their clientele is different. Of course, we work with bigger sellers like Neiman's, Bergdorf, and Saks; we also do a big private label business and projects with Barneys.
What kind of fur is most popular right now?
Mink and shearling, especially for the younger contemporary clientele.
What is the best sable money can buy?
Sable is the most expensive. The more gray hairs a sable has, the more expensive it is. Maybe 25 percent of all the sables in the world have the gray hair—and there aren't that many sables in the world. I buy all our furs myself at auction.
What keeps designers like Michael Kors working with you for decades?
Keeping it innovative. For instance, designers love to do flower patterns in the fur. There's a lot of labor to it—the dying of the colors, the leathering of the back, making it like a mink shearling, sable shearling, and so on.
What's the craziest thing anyone's ever asked you to create in terms of fur?
Once, a customer with his own private jet wanted me to make reversible mink coats for the entire crew, as well as sable throws for guests to use in the air. We've done a fur skirt for a Christmas tree. I've done coats that have the longest trains imaginable. We've even done bathrobes lined in fur.
What famous women have worn your fur?
Elizabeth Taylor. We've also made a custom coat for Aretha Franklin. We've worked with Rihanna. And we made a beautiful white mink for Serena Williams.
What sets your company apart from other furriers?
We're quality-driven, and we're very fair. We treat our customers carefully, and we're innovative. We want to make sure we make the best, which I feel we do!