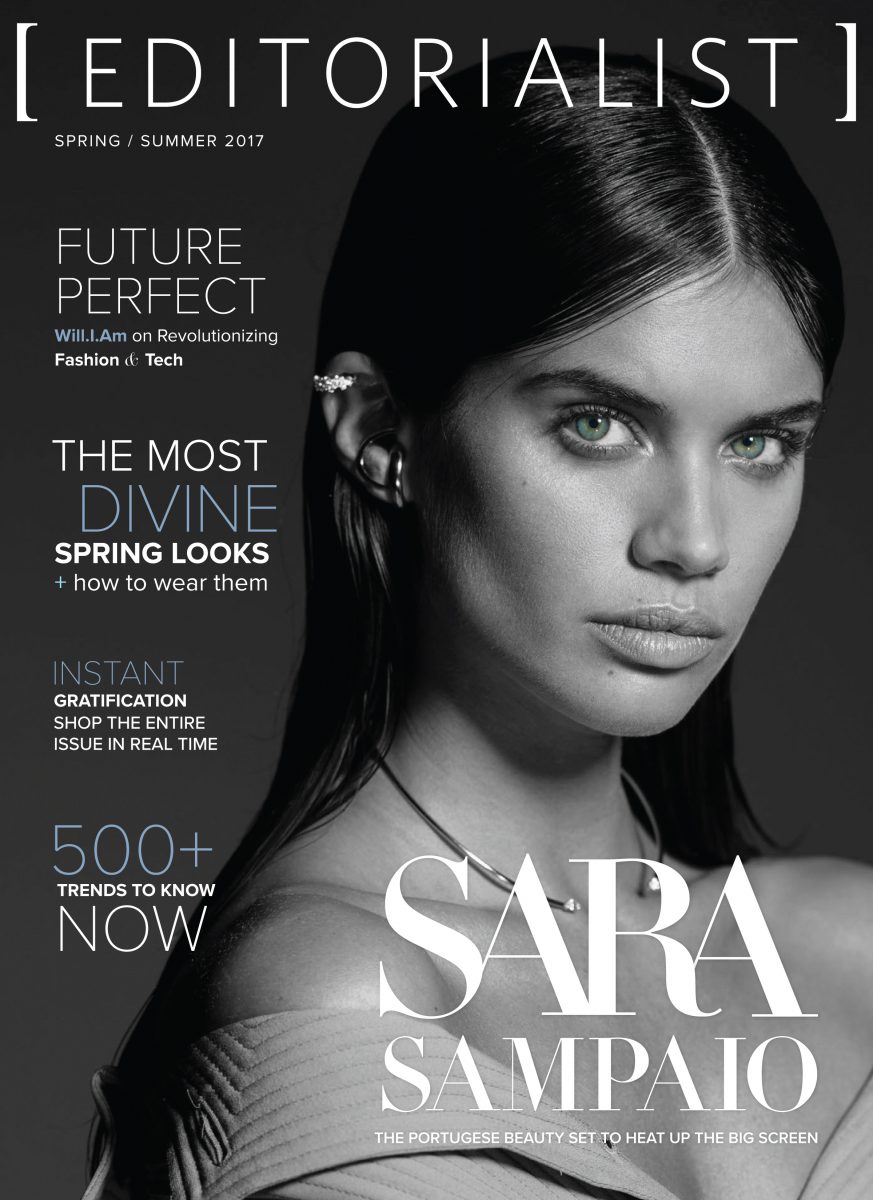 Sara Sampaio landed the cover of the Editorialist's Spring/Summer 2017 issue. The 25-year-old Portuguese model was shot by Gilles Bensimon and styled by the Editorialist's co-founder and editor-in-chief Kate Davidson Hudson in a series of sexy black and white photos.
"I was never one of those girls that opened a show and all of a sudden my career was made," Sampaio told writer Nicole Berrie. "For me it's been a long journey. Nothing was handed out to me." It's hard to believe now that Sampaio is one of the industry's most sought-after models. After scoring a coveted Victoria's Secret Angel contract, the fashion world took notice. She has since walked the runway for Balmain, Missoni, Elie Saab, and Jean Paul Gaultier and is the face of Blumarine and Hogan for Spring 2017. It doesn't hurt that she also has 4.8 million Instagram followers at the time of this post. But Sampaio says her heart is set on Hollywood and she has plans to pursue acting.
The new issue will also feature Black Eyed Peas frontman and producer Will.i.am and his new fashion tech initiatives as well as new editorial collaborations with Horacio Salinas, Hans Neumann, Adrian Gaut, Luca Khouri, and Dania Ortiz. The new issue, which comes out March 1,  marks the first time the Editorialist will be launching on international newsstands.