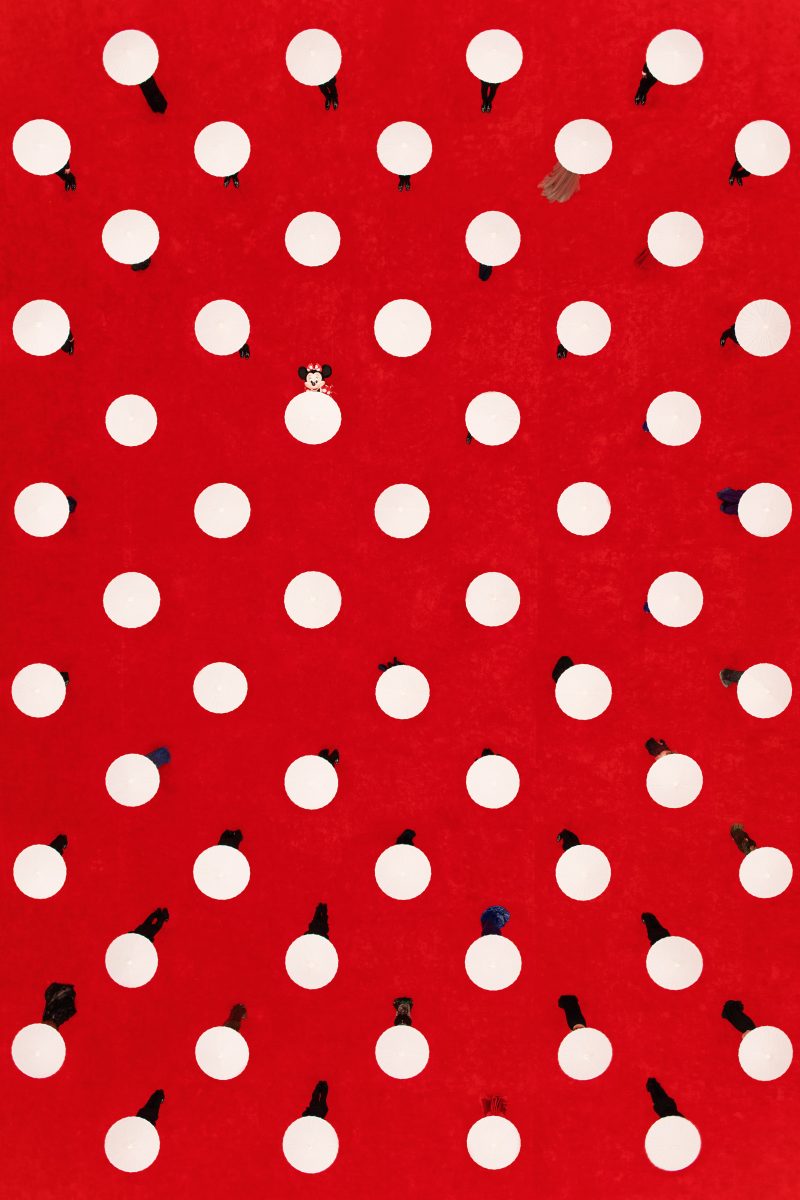 The House of Mouse's number-one fashionista, Minnie Mouse, has found herself as a muse once again. Photographer Gray Malin looked to the style icon for inspo for his limited-run series and his first-ever piece of video art that take a different view of Hollywood's red carpet, ahead of National Polka Dot Day on January 22 and Disney's annual #RockTheDots campaign.
"Minnie Mouse has helped make polka dots famous all over the world, and I am continually inspired by her impact on fashion and pop culture," said Malin in a statement. "Her red with white polka dot dress and the classic red carpet have always been symbolic of Hollywood to me. I consider Minnie one of Hollywood's most iconic leading ladies, so the red carpet seemed like a fitting setting for a collection that celebrates her timeless style."
Malin's series gives an aerial view of a black tie red carpet event (his work is known for this point of view), where a scattering of white parasols mimic Minnie's polka dotted dress. In the video component, choreographer Mary John Frank brings the polka dots to life with 60 dancers who open and close the parasols to an original tune. The final frame zeros in on Miss Minnie herself. Prints are available for purchase at graymalin.com.
The stylish mouse also has a collaboration with Olympia Le-Tan and Uniqlo in the works. To debut the collection, Le-Tan designed a custom dress and clutch for Minnie, which she'll show off at a Hollywood dinner. The collection launches this spring.