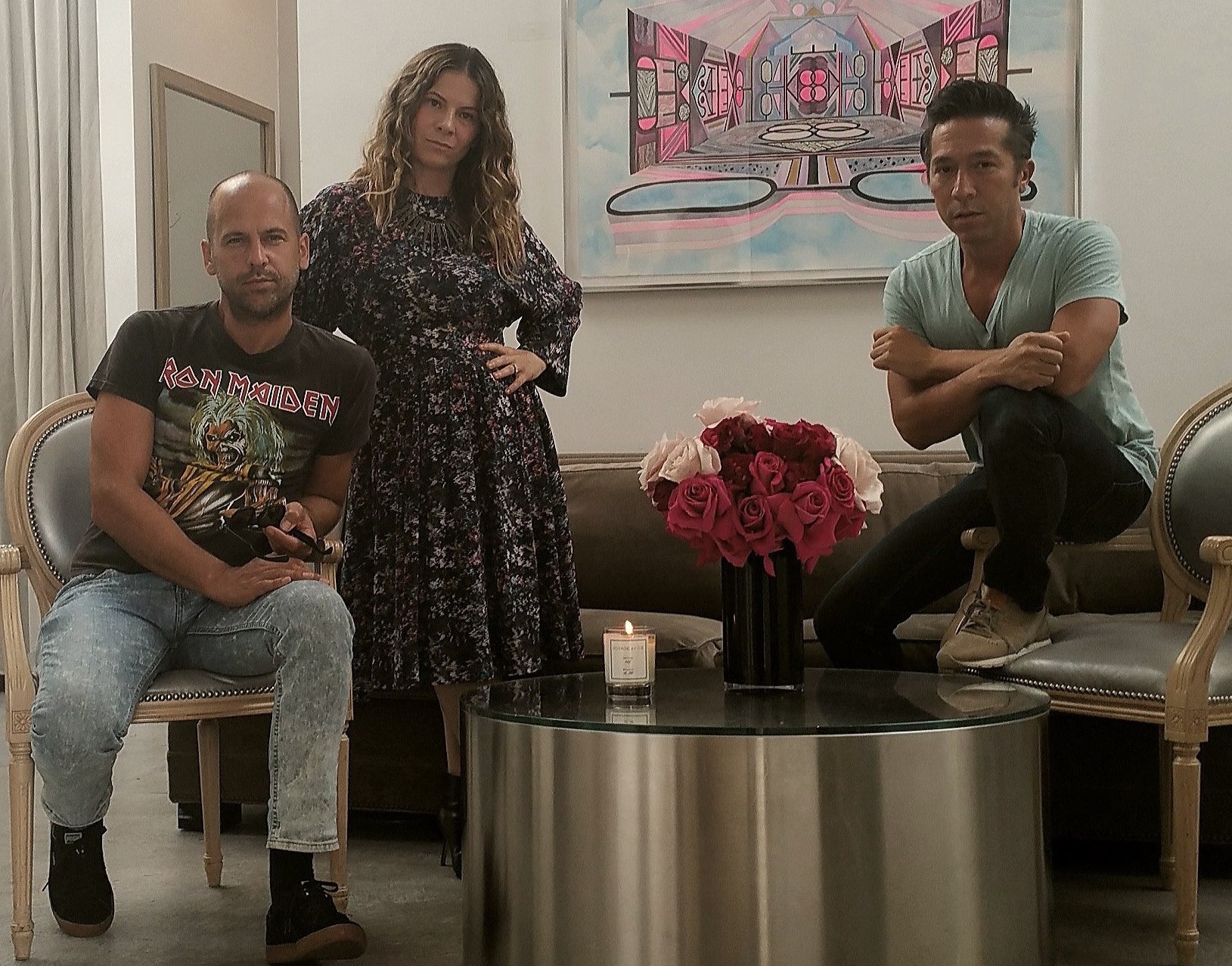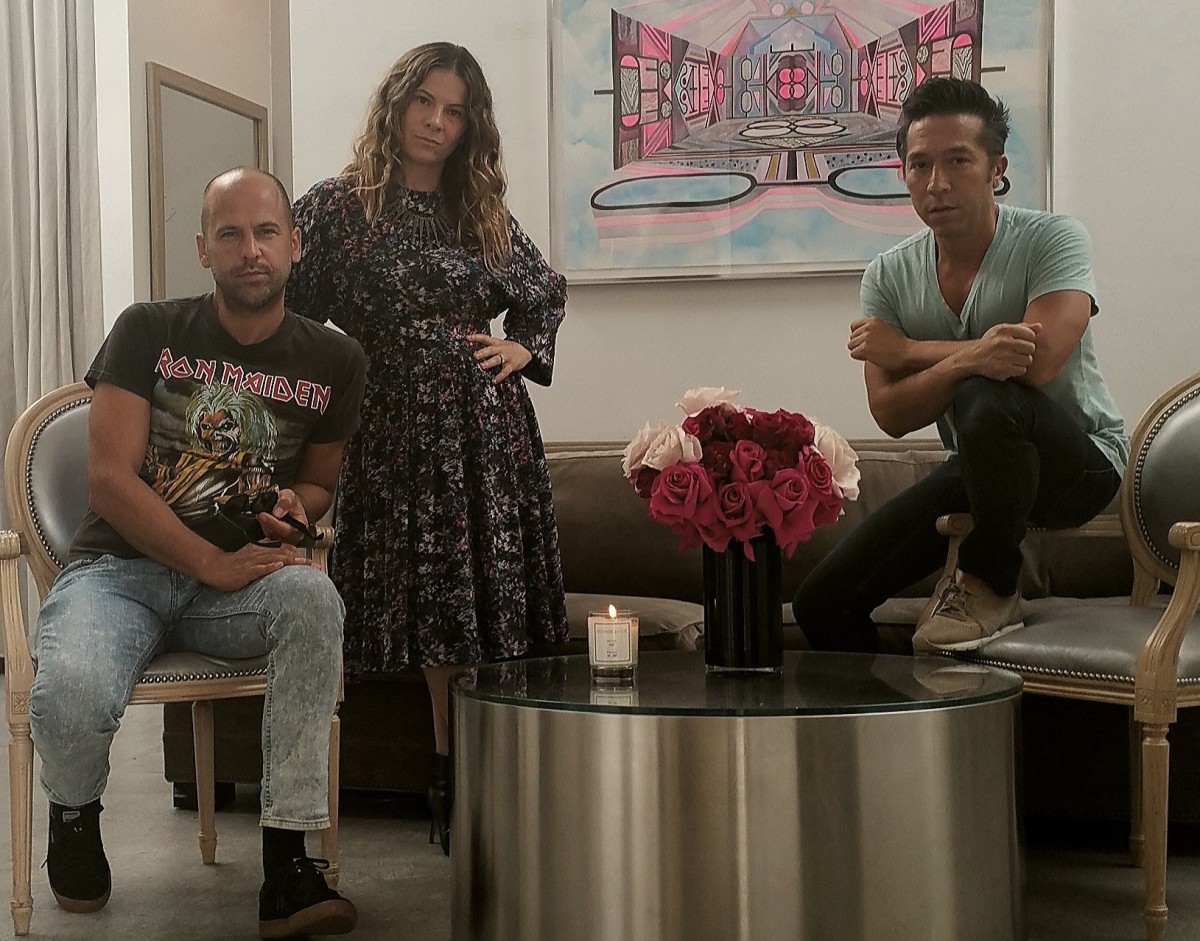 Designers Brian Wolk and Claude Morais are back and their latest installment spotlights Beverly Hills' PR maven, Ashlee Margolis, who heads up The A List…
"Hollywood has always been a town where stars collide and align and beautiful images are forged. There are a handful of soothsayers in Tinseltown with the ability to both predict the future and to set trends in motion. Ashlee Margolis is one of them. From her headquarters at The A List in Beverly Hills, she guides her team of industry prodigies through the complex matrix where fashion and entertainment intersect. On an average day her dance card of celebrity dressing appointments includes the likes of Amy Adams, Kerry Washington, Vanessa Hudgens, Camilla Belle, Lake Bell, Lily Collins, Naomi Watts, Selma Blair, and Kim Kardashian West. Her highly honed skills are owed to her diverse background in PR, marketing, event production, and her family's impressive provenance in the fashion industry. And yet, with her innate understanding of the complexities of her blue chip clients, celebrity devotees, and her high-profile influencer community, what most stands out is her sense of humor and modesty. We fell in love with Ashlee's warm demeanor and infectious smile from the moment we sat down to interview her."
What was your first brush with fashion growing up?
My dad was in the fashion business. At the beginning of the blue jean explosion, in the early '70s, he won a COTY award for design along with Betsy Johnson and Ralph Lauren. He had designed the first pleated jean and the first five pocket pant. His company at the time was called A. Smile and later CHEROKEE. I grew up running around his warehouse. As I got older, I would hang out with the designers and watch them in the design room. But what I really took away from him was his business sense. Fashion wasn't my thing as much. He instilled a strong work ethic in me. I worked at various stores in high school and had to have a job lined up the day I got home from college. There's "no free lunch," he loves to say.
How has the fashion landscape changed in L.A. over the last decade?
The rise of the bloggers and influence of digital media has been the biggest change. For the fashion side of my business, it's always been about just celebrity seeding / dressing. Now we spend just as much time cultivating with bloggers and other social influencers.
How did you fall into celebrity dressing?
I used to work at Harrison and Shriftman and left to pursue a talk show career. My friend Raina Penchansky, who ran the event PR department, left around the same time as I did to head up global public relations at Coach. She asked me to seed Coach bags to actress friends of mine. I would keep the bags in the trunk of my car and at my house, and when I went to events or had people over I would give them away. Soon after, I started bringing talent to the Coach stores in L.A., and eventually with her encouragement opened an L.A. office. Express followed as my next next client, and it took off from there. It was an organic process; I never really set out to do what I do.
Tell us about the other part of your business, on the event side.
The event side of our business is a lot of fun for me. I love coming up with the concepts and being strategic for a client so they get the most for their money. Our strengths lie in knowing our talent well and understanding our brand's objective. I love choosing the venue, theme, DJ, guest list, etc. I am all about the energy and vibe of an event. I love curating a great mix of people together in a room.
Do you ever get star struck?
Eminem performed at an event we worked on once and I was definitely star struck by him. I love how under the radar he is. I also got really excited meeting Jay Duplass and Amy Landecker because I am a HUGE fan of "Transparent." I think Amy thought it was funny that I was so excited to meet her.
Did you ever have a career mentor?
One of my first jobs was working for Lara Shriftman, who taught me a tremendous amount about relationship building, and Raina, who now runs a company called DBA, is my marketing perspective go-to and gives me incredible support.
Tell us about your charitable work. We know it's really important to you.
I am really into No Kid Hungry, which works to end childhood hunger in America with a focus on breakfast programs in schools. I also love Communities in Schools, the nation's leading high school dropout prevention organization, which provides underserved students in our public schools with the support they need to help keep them in school, graduate on time, and get college and career ready. I also love Baby 2 Baby, which I donate all my kids' clothes to.
Do your kids let you dress thems?
They do … for now. But they are definitely starting to have opinions about things. Some days are easier than others.
What's your uniform?
I'm all about a dress. Something vintage or something new, but it's usually a knee-length dress with a three-quarter sleeve. I hate showing my arms. I go back and forth between my Jimmy Choo ankle boots, my black and gold Chanel Sandals, and Matt Bernson flats. I love my Madewell wide-leg jeans with a good T-shirt that feels vintage. I also love Anita Ko Jewelry, and not just because she is one of my besties! I can't get enough!
What do you love to do when you are not here at The A List?
I love to dance. I love R&B, soul, and hip hop, and I'm always dreaming of the next dance party. My clients say they want a dinner and I say, 'Can't we do a dance party?' I love to work out. I'm obsessed with Angela Davis' class at SoulCycle, I do private yoga with this adorable teacher Kyle Miller in my bedroom, and and I love Hip Hop Yoga at Maha Yoga in Brentwood. I love to hike with friends. I recently went to The Ranch 4.0 in Westlake Village (now a client) and it was incredibly cathartic in many ways. I also love Ayurveda and just finished a nine-day cleanse at Surya Spa called Pancha Karma. Most importantly I love hanging out with my kids and my family! I'm big on the Sunday BBQ with my fam.
Is there a book that's made a profound impact on your life?
Well for my dad's 50th birthday he gave me Tuesdays with Maury with a note inside. I will always remember that.
As the acclaimed social impresario that you are … Who would you invite to your ultimate dinner party, in the Sue Mengers fashion?
Donna Karan, Richard Branson, Bette Midler, Paul Simon, Stevie Nicks, and Janis Joplin (people tell me I remind them of her). Oh, and Jerry Seinfeld, Howard Stern, and Eddie Murphy for my husband (Eddie from the '80s).
What would you serve?
Since I don't really cook, I'm amazing at takeout: spaghetti squash from Craigs West Hollywood, lamb burgers and tzatziki from Momed in Beverly Hills, bolognese from The Chateau Marmont, cedar plank salmon from Pace, and CoolHaus Ice Cream for dessert.
What fragrance would you wear?
Shiva Rose's Rose Oil.
Tell us about your new expansion, new showroom?
As our client roster and team grew we started to outgrow our space, so when the space next door became available we decided to seize the day and seize the space. We are going to have a formal office space with a conference room, an event area, plus a high-end showroom for a few luxury brands. We will keep you up to date for the grand opening! In the meantime I will give you a hardhat tour of the space!

For behind the scenes photographs and all the goings on of Brian and Claude, follow them on Instagram at @WolkMorais.