Last week, designer Cynthia Rowley hosted a bevy of young influencers and editors for a mini surf camp in Montauk. Campers included Kit Keenan, Natalie and Dylana Suarez, Sasha Benz, Krystal Bick, Julie Bitton, Lily Montasser, and Jessica Minkoff, who spent the day surfing (in Cynthia Rowley wetsuits, of course) before retiring to the Surf Lodge Hotel for a lovely and, from the looks of things, extremely yummy meal. Check out Kit Keenan's photo diary below for the inside scoop on all the fun.
1. Where It All Began
"My favorite surf buddy! My mom and dad dragged me into the ocean kicking and screaming when I was 10. Now I can't thank them enough for introducing me to a sport I love so much."
2. Class Is in Session
"This weekend we hosted a surf camp in Montauk. All the girls suited up in CR wetsuits and paddled out. Everyone killed it!"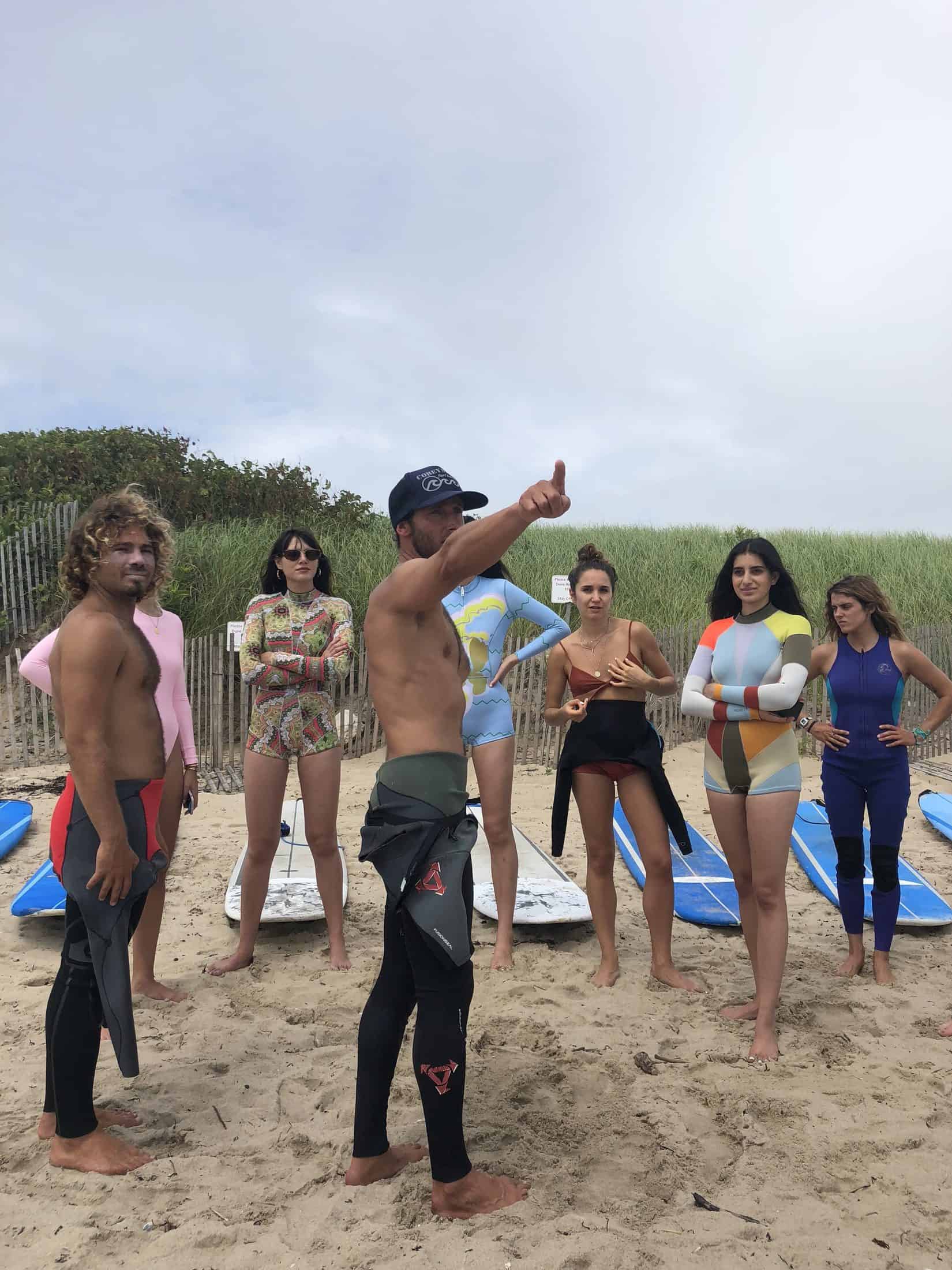 3. The Beach Setup
"After we organized lessons for everyone, we set up a pretty luxurious spot to chill."

4. Longboard Life
"Cuties! My mom brought her long board to the beach to catch a few waves and take some pictures with the Dylana and Natalie Suarez."
5. Happy Campers
"Group shot! Such a fun way to spend a beautiful and sunny beach day!"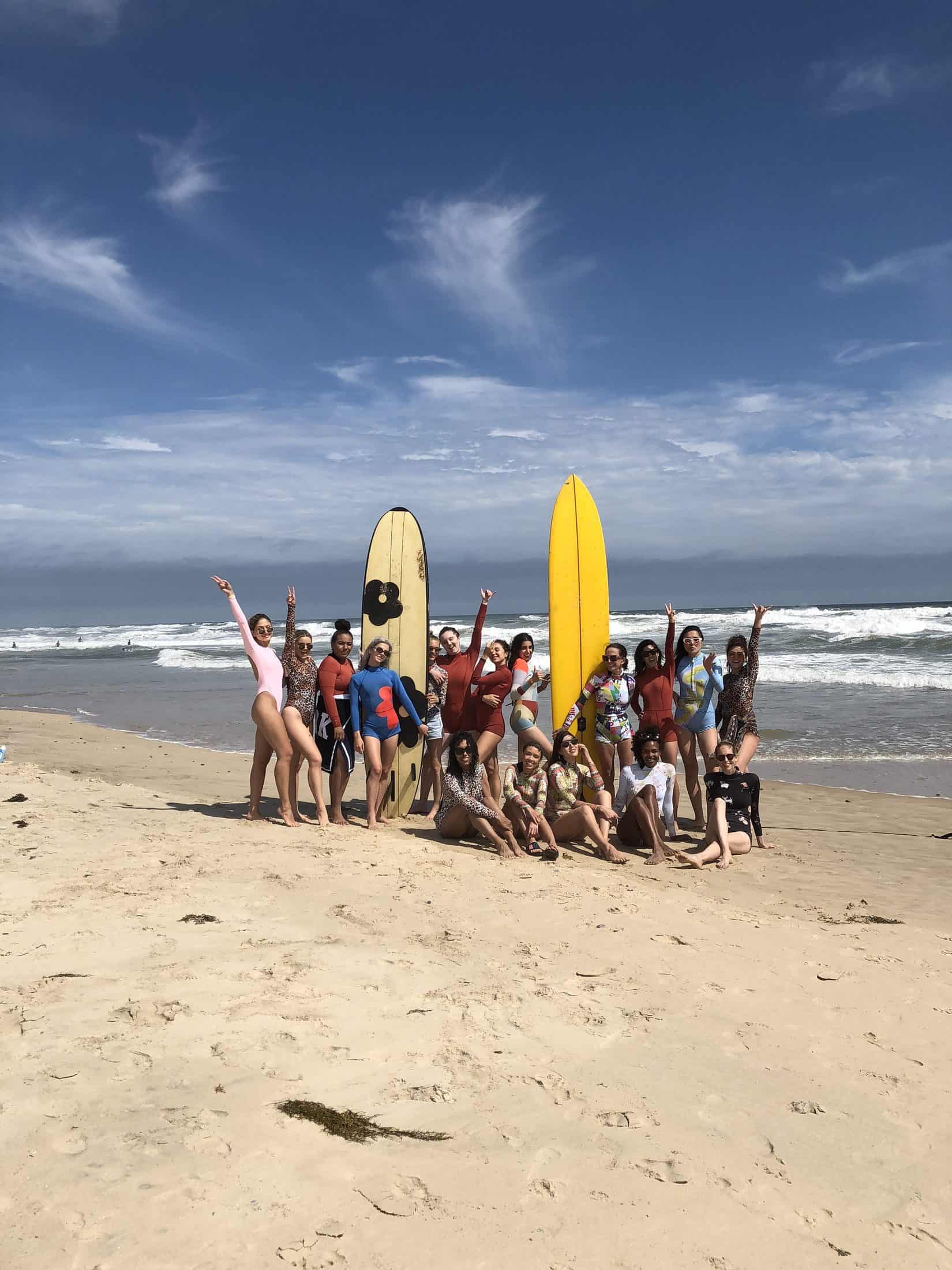 6. Family Affair
"My whole family surfs (my mom, my dad, my 13 year old sister Gigi, and I). Montauk is our home break, but when its chilly in NYC we are always looking for the next surf adventure. We have surfed in many places including, Uruguay, Hong Kong, Costa Rica, and Peru."
7. Surf's End
"After washing all the salt out of our hair we headed to Surf Lodge for dinner".
8. Taking It All In
"Beautiful views of the sunset, wearing a shirt from my new clothing line."
9. Chow Down
"ALLLLLLL the lobster rolls, pasta, and fries. Everyone was starving from surfing all day"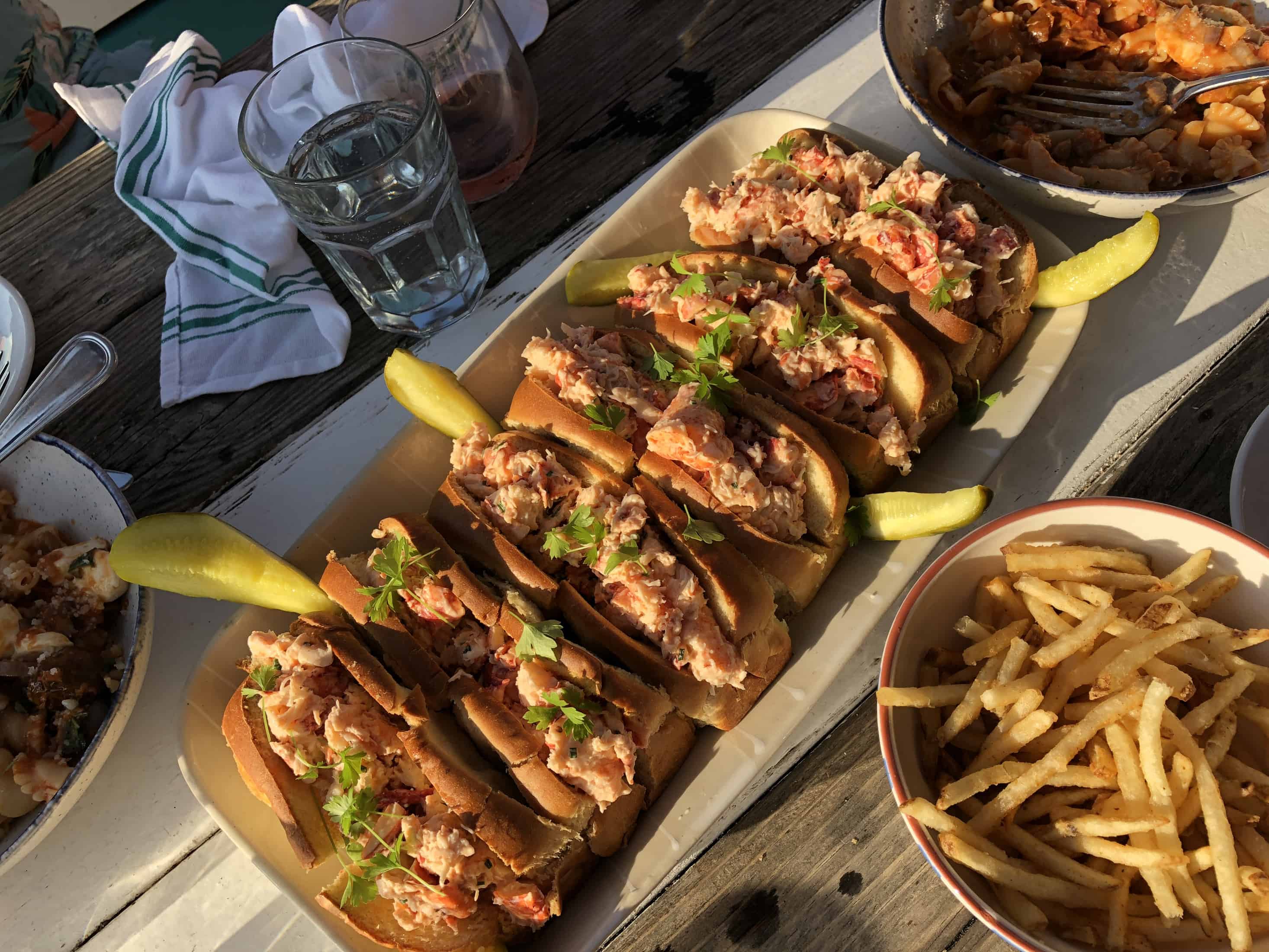 10. Speech! Speech!
"Clink* Clink* my mom gave a speech and talked about the magic of Montauk and how well everyone did in the water!"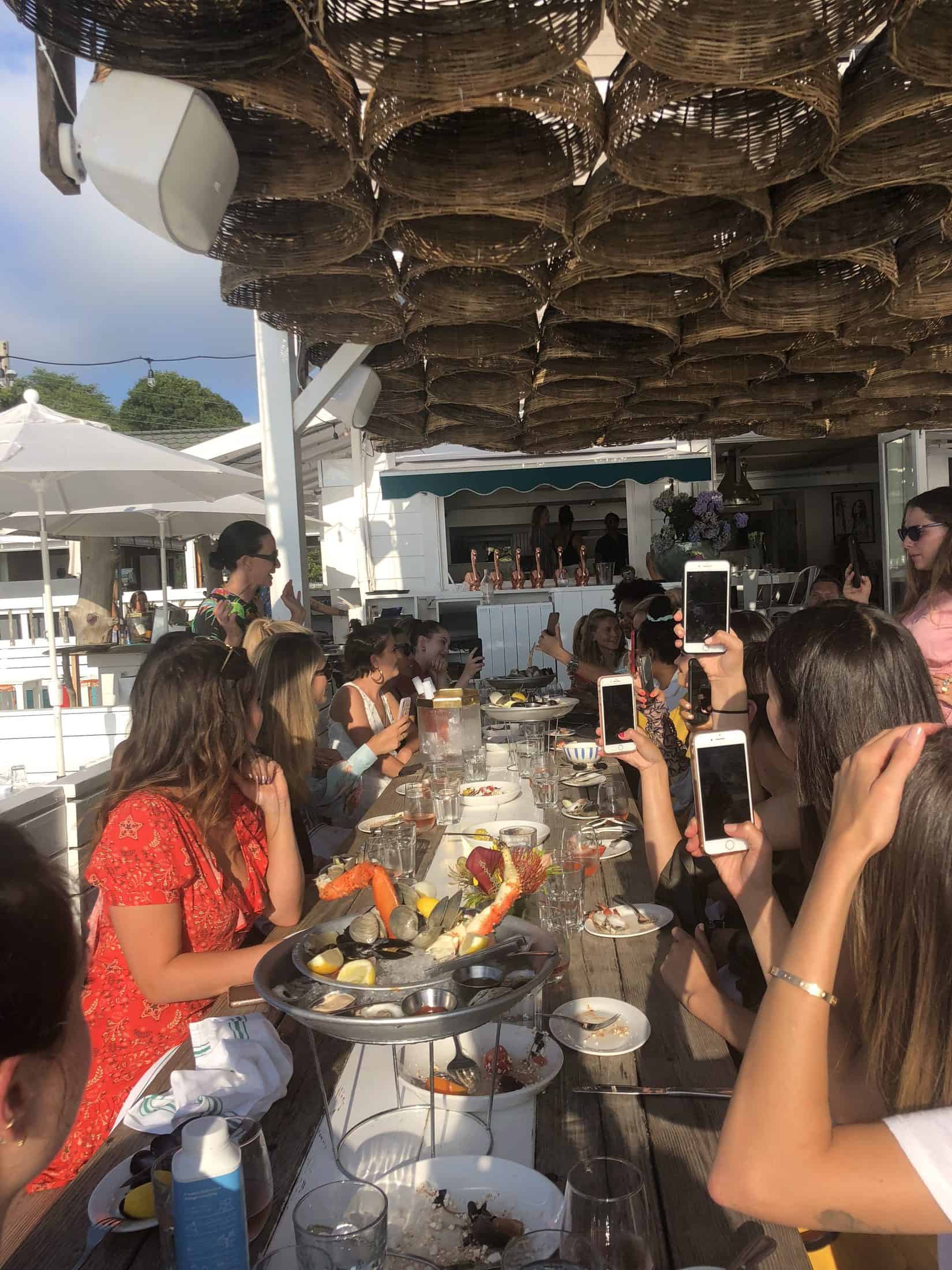 11. Fairwell, Montauk
"Red sky at night, sailor's delight."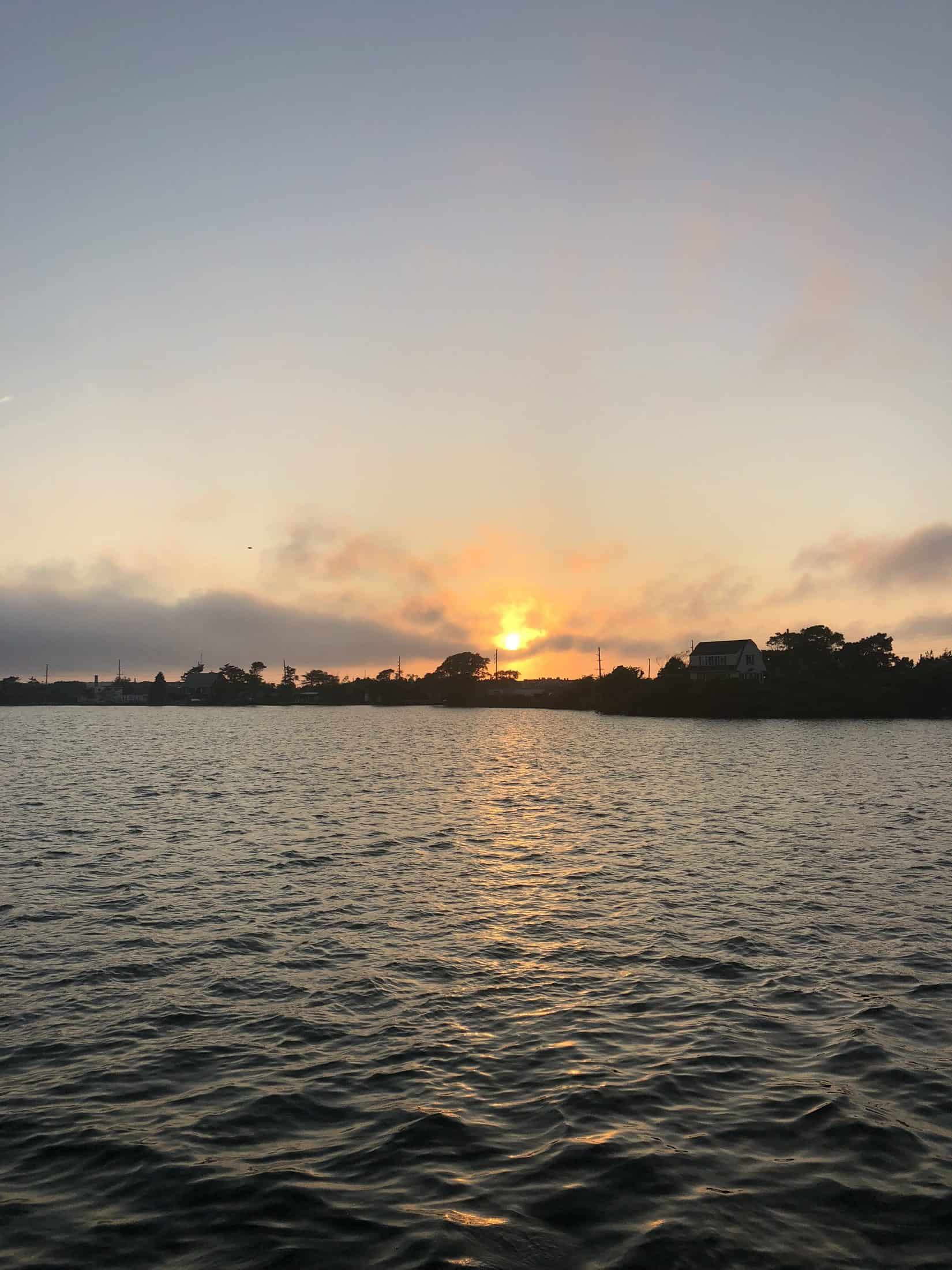 Subscribe to our newsletter and follow us on Facebook to stay up to date on all the latest fashion news and juicy industry gossip.