Kaia Gerber is one of the most successful and ubiquitous models working today, so it's easy to forget that she is still just 16 years old. The supermodel-in-training also just landed her first cover of Vogue Italia, shot by Collier Schorr. In the accompanying interview, Gerber opens up about her close-knit family and her relationship with her mother, OG supermodel, Cindy Crawford. Here are some of the highlights.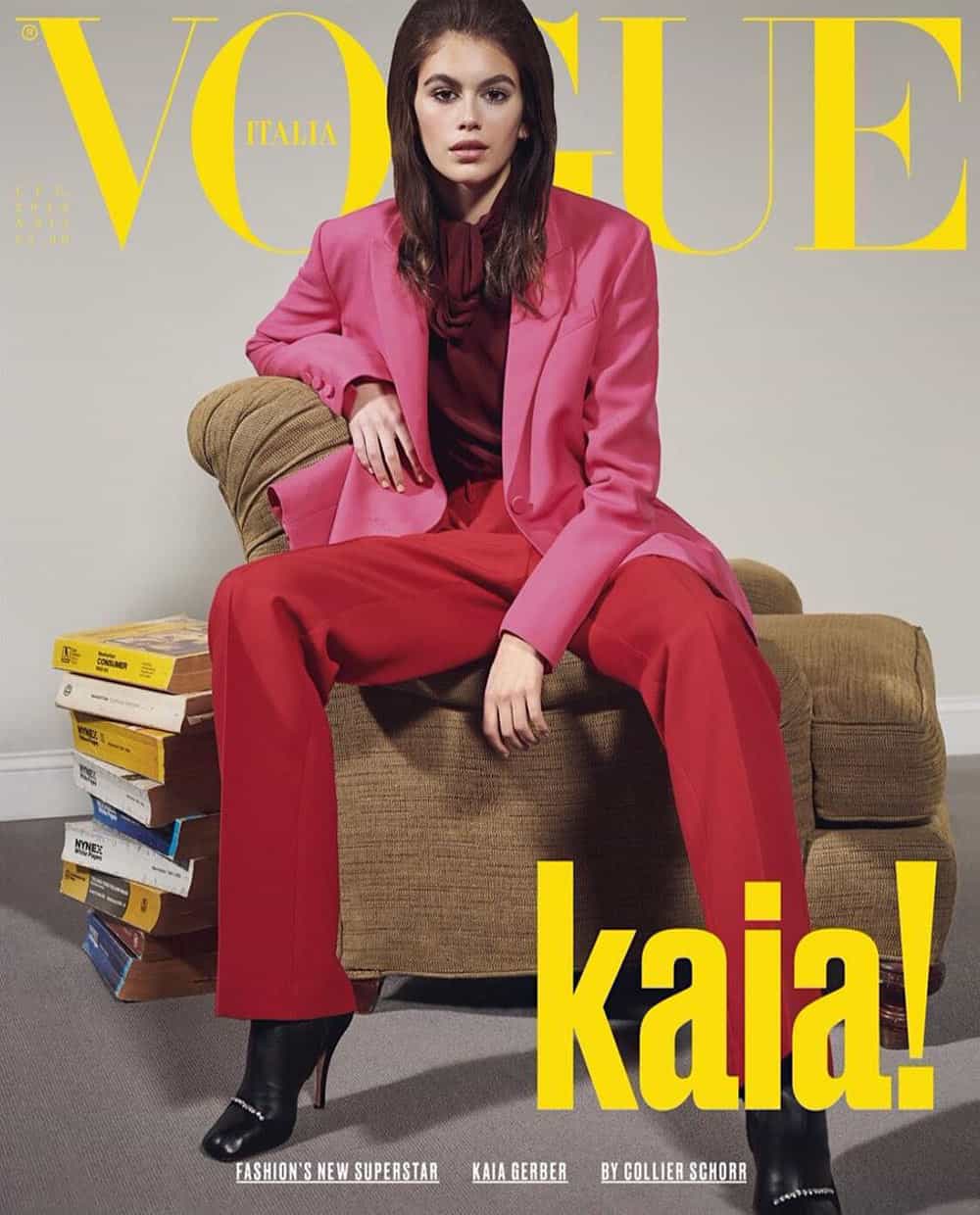 1. When she's away from home, she sometimes sleeps with FaceTime on so she doesn't miss out on family time.
"Even if our schedules are totally messed up – with me going to bed on the other side of the world while my family is getting up and gathering around the table for breakfast – it makes me feel as if I were there drinking coffee with them. Sometimes I leave the phone on while I'm sleeping so I can hear the sounds of their day."
2. As a kid, she loved watching her mother get dressed up.
"I used to follow her to her walk-in wardrobe to see which dresses she would choose. Watching her getting dressed was like being under a kind of spell. I was enchanted by her beauty."
3. Growing up, she had no idea her mother was famous.
"I didn't even know she was a model. For me she was just my mum, and it's still a bit like that today. Sure, she's got her life, but she's one of those people who succeeds in never bringing her work home with her. Home is home, and work is work."
4. She eventually figured it out by looking at the fashion books around her home, which featured her mother and her supermodel friends.
"On the coffee tables in the lounge, there were piles of books by fashion photographers such as Richard Avedon and Herb Ritts. I discovered what fashion was thanks to their photos. I'd go to the lounge and admire those images for hours sitting in the couch… It was thanks to those photography books that I started to connect the dots and understand."
5. Her mother keeps her grounded.
During the interview, which was done by phone from the Crawford/Gerber residence in Malibu where Kaia lives with her parents and brother, Presley, Cindy pops her head into Kaia's room to remind her to do her homework. Kaia is still technically in school at Malibu High, although she is taking classes online right now.
6. Her mom reminds her to be grateful for the opportunities modeling allows her.
"My mother has always advised me to be conscious of how lucky I am, especially with regard to travelling. Open my eyes, always be aware of where I am, and look out the window. Models have a very privileged job, and you mustn't waste it by staying shut in a hotel room."
7. And Cindy's best advice for her daughter? Go to bed!
"The rule is to make sure you never get too little sleep for too many days in a row. Then there's always the eagerly awaited return home, the place where you can let yourself go, sleep, get back on your feet and stay in bed."
Subscribe to our newsletter and follow us on Facebook to stay up to date on all the latest fashion news and juicy industry gossip.