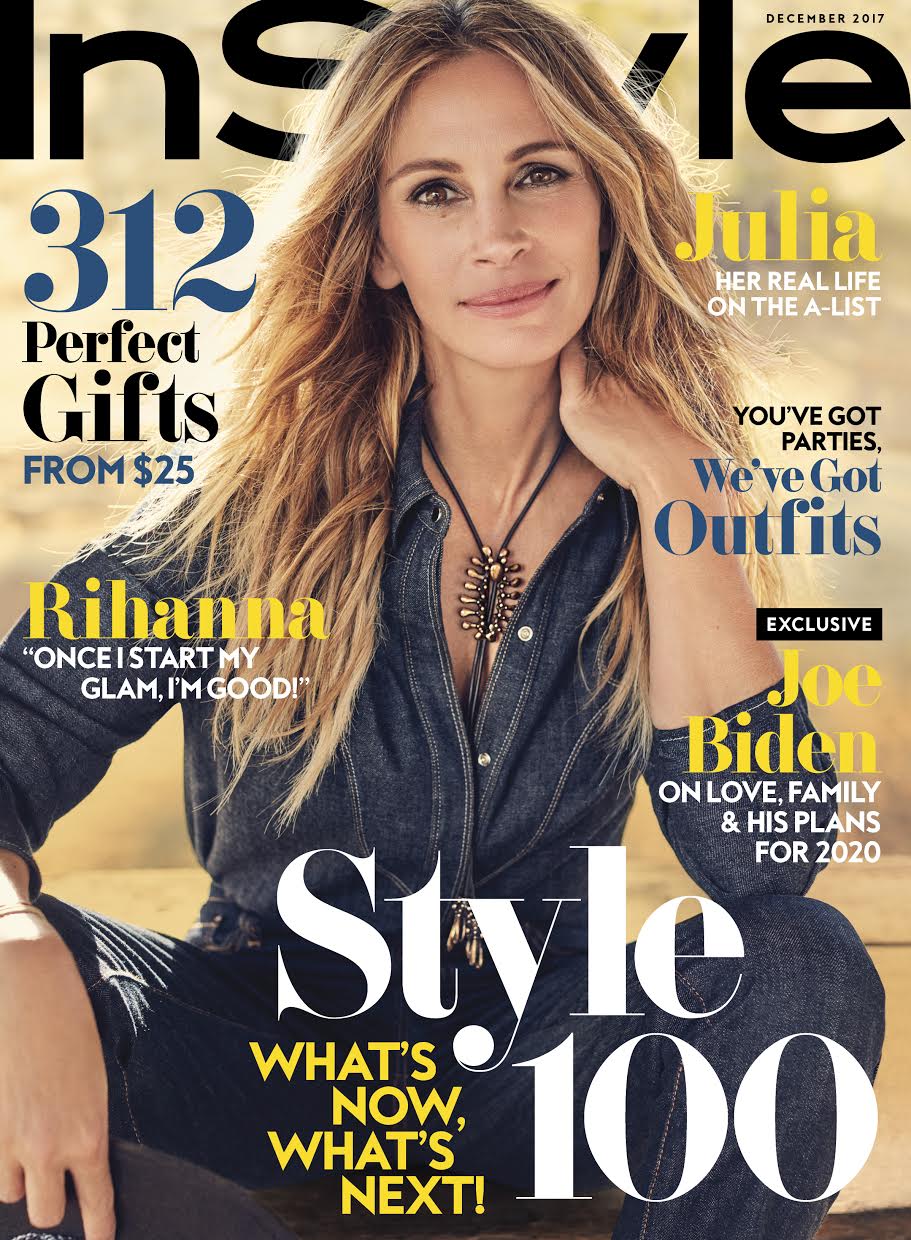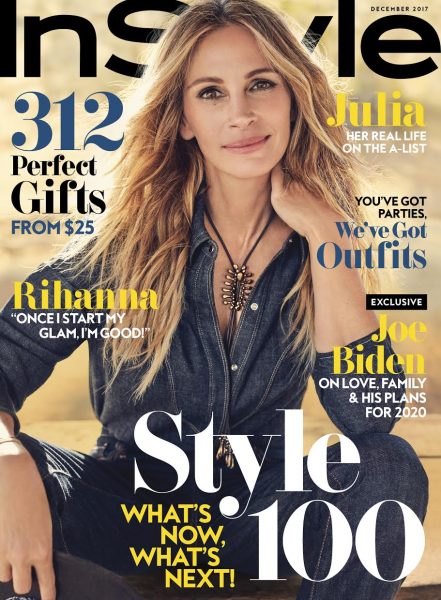 Julia Roberts is back on the cover of InStyle for the book's December issue, and always, she brings her effortlessly cool style to the forefront. The actress was lensed by Carter Smith for the cover and fashion spread in the wilds of a ranch in California, where she wears looks from Dior, Alberta Ferretti, and more. In the interview with Time Inc.'s Jess Cagle (who just might end up as EIC at Vanity Fair), Roberts talks motherhood and transitioning into a TV career with Amazon's upcoming Homecoming series, based on the psychological thriller podcast. "I don't want to go against my peoples, but it sort of is. There's a lot of really good content and a lot of diversity," she tells Cagle. Nevertheless, she considers the project "a total experiment … I don't even know what it really requires. I just know how to watch a TV show. I don't know how to make one." In addition to her Amazon series, she's finishing the year with some additional projects, like a new film called Wonder, co-starring Jacob Tremblay, which hits the big screen later this month.
On a more personal note, Roberts talks about ringing in her 50th birthday. "There's nothing different about this birthday than any other one. Really, people? Are we still in that space? Did anyone ever go over this with George Clooney or Brad [Pitt] before their 50th birthdays?" she said. This year also marks her 15-year anniversary with her husband, cinematographer Danny Moder. Their son Henry turned 10 in June and their twins Hazel and Finn will be 13 this month. As for what else Roberts is looking forward to these days? The holidays. "One of my favorite things about Thanksgiving is you can just spend days cooking. You aren't obligated to do anything else. I think I got that from [my mother] and learned by being in the kitchen with her, watching her do it."
Click here to read the full interview.