Today's fashion and media headlines…
e.l.f. creates a trio of pout-pumping essentials with Jennifer Coolidge
e.l.f. Cosmetics has teamed up with Jennifer Coolidge to co-create Dirty Pillows, a limited-edition lip collection and campaign. After teaming up together for a Super Bowl commerical, they were inspired by a blooper from the Big Game commercial shoot, when Jennifer was asked what she would name her own lipstick if ever given the chance. She jokingly said "Dirty Pillows" or "Swollen" and when e.l.f. heard her answer and saw its community's viral reaction to the clip, they asked Coolidge to create her own shade.  The Dirty Lip Kit goes for $25 and comes out tomorrow on elfcosmetics.com
Diane Lane, Demi Moore and Chloë Sevigny cover Town & Country's October issue
This we can get into! Lane, Moore and Sevingy will be starring in the upcoming Ryan Murphy series, Feud: Capote vs. the Swans and cover T&C's October issue to create some early buzz. Based on the true story of Truman Capote publishing the secrets of his closest confidantes, the show is still without a premiere date but is expected to come out in 2024.
"It was a story about ambition, friendship, and writer's block," Murphy tells Adam Rathe, "It was a story about how you top yourself, and whether you even can. And it was, at its core, a story about relationships between men and women, specifically gay men and their girlfriends. A feud is never about hatred; a feud is about pain, always. For the show to work, there had to be a great split that was about heartache as opposed to hatred, and Babe [Paley] and Truman were at the center of that."
The issues comes out on newsstands on October 3rd.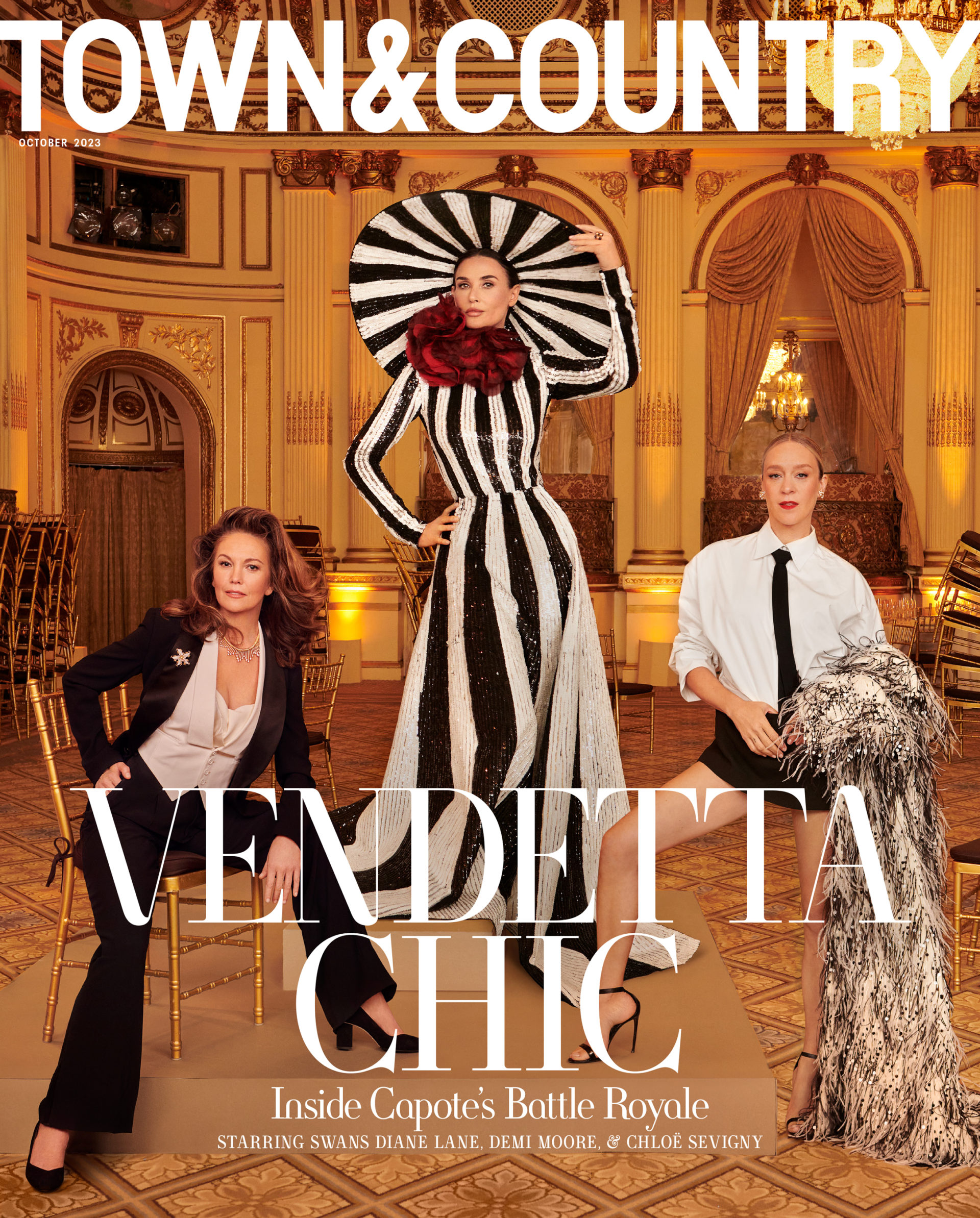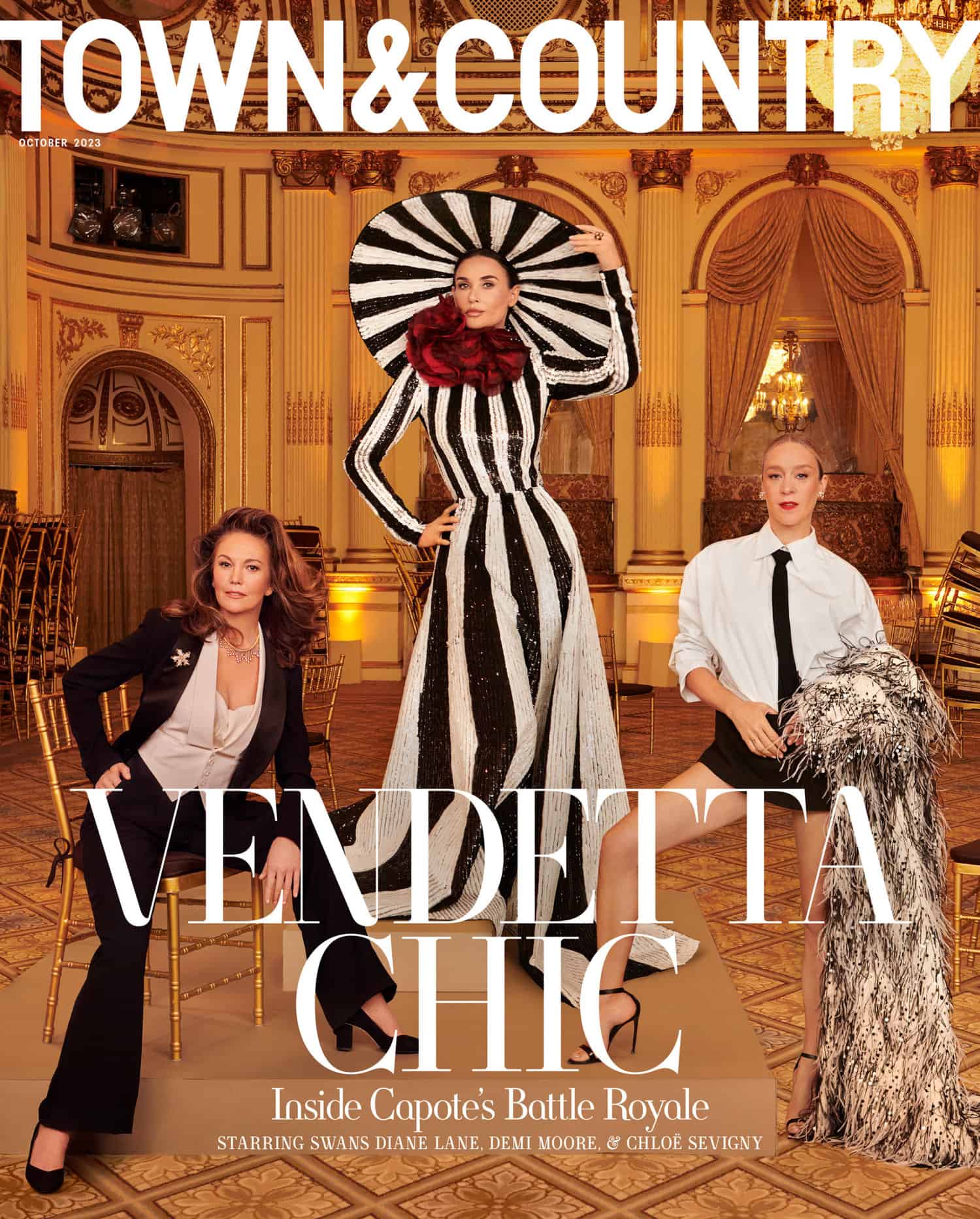 Victoria's Secret: The Tour premieres today on Amazon Prime
Victoria's Secret is out! The Amazon Prime special features a performance by Doja Cat, and features Naomi Campbell, Gigi Hadid, Hailey Bieber, Winnie Harlow, Julia Fox, Lila Moss, Adwoa Aboah, and more. The reimagined show runs 95 minutes and will showcase custom looks by four designers: Colombia's Melissa Valdés Duque, Japan-based Jenny Fax, London-based Supriya Lele and Nigeria-bred Bubu Ogisi. In partnership with Amazon Fashion, Victoria's Secret will release a tour-inspired collection on the e-commerce giant's dedicated store.
Shake Shack (!!!!) teams up with STUDS
For the person in your life who already has EVERYTHING… Shake Shack has partnered with STUDS, the ear piercing and earring brand, on a limited-edition Burger huggie and Shake Shack Earscape set. To celebrate IRL, Shake Shack will be offering free Shack stacks and snacks from their menu at 11 Studs Studios to in-store shoppers on Thursday, September 28th. Locations include NYC, Los Angeles, Dallas, Houston, Austin, Seattle, Boston, Madison and Nashville.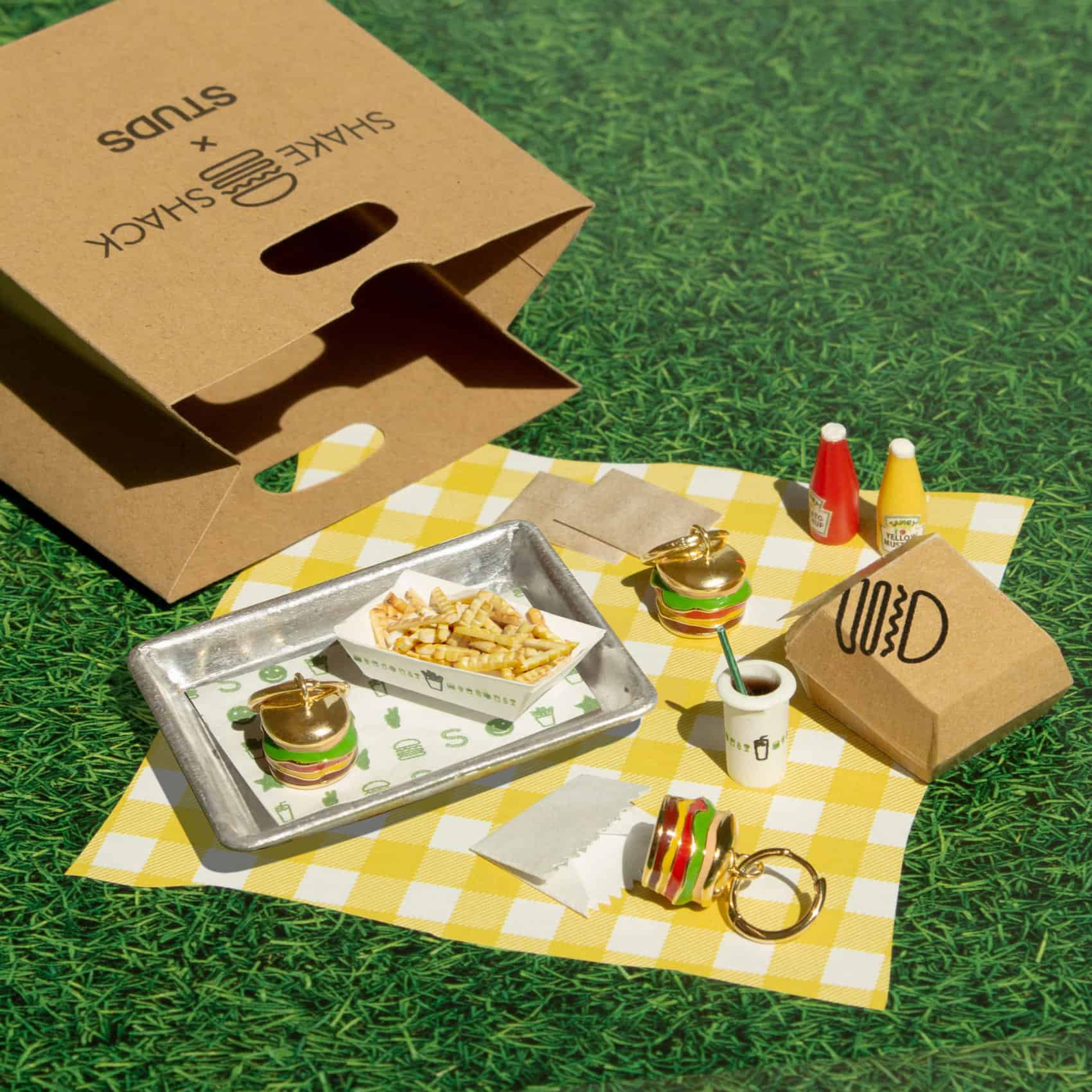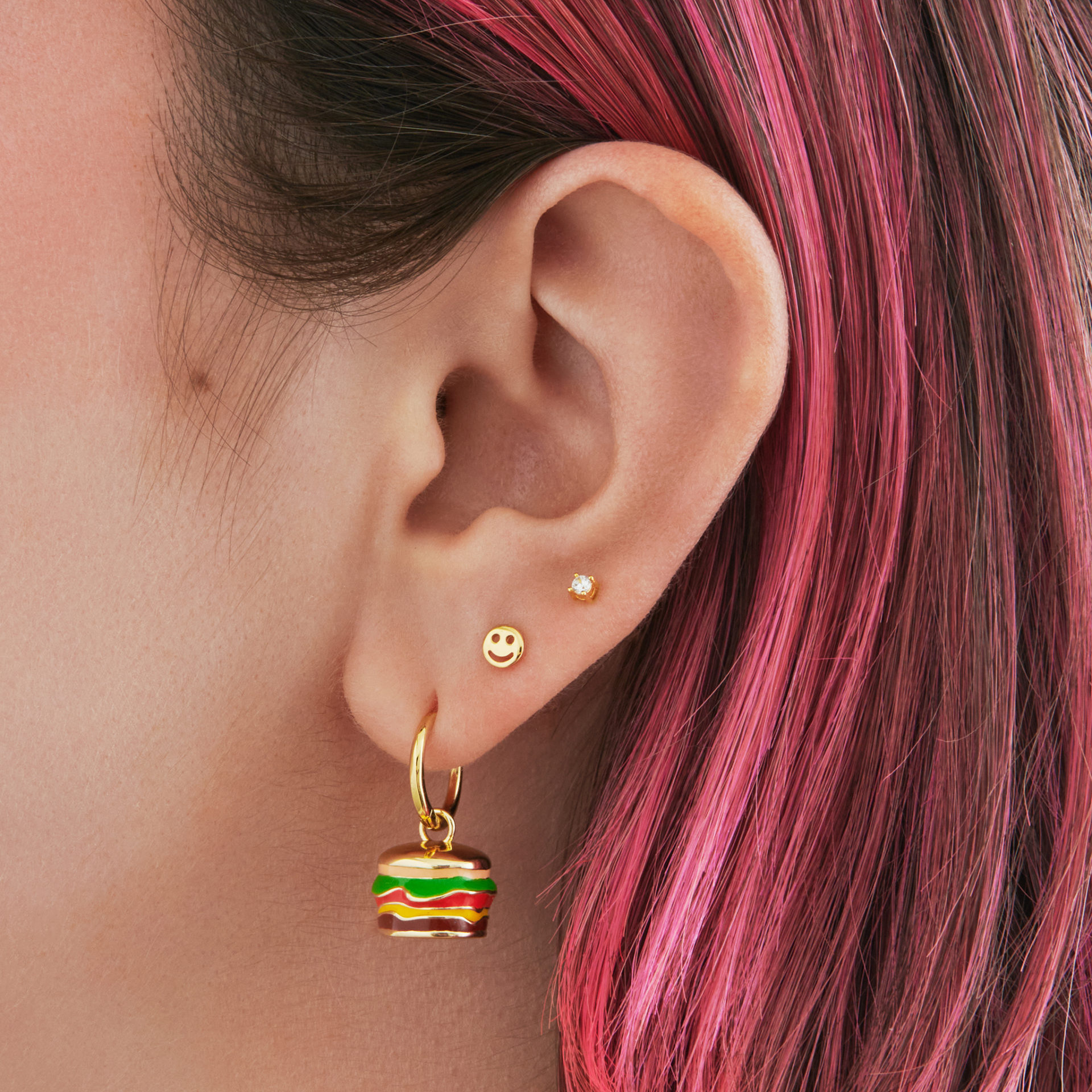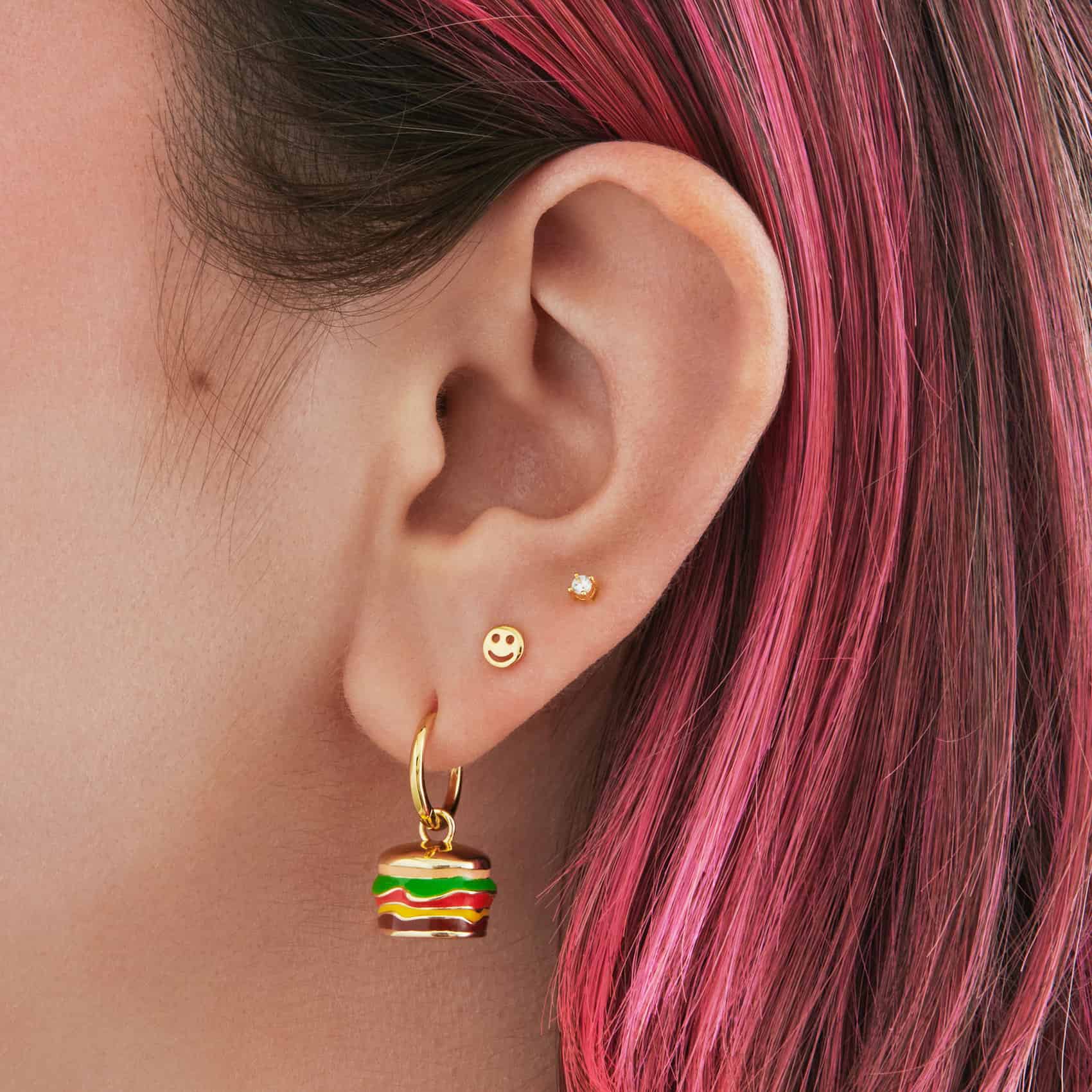 Subscribe to our newsletter and follow us on Facebook and Instagram to stay up to date on all the latest fashion news and juicy industry gossip.