In 2016, Jane Fonda was nominated for a Golden Globe for Best Supporting Actress in Youth. Seventy-nine years old at the time, she chose a high-necked, white, and very ruffly Yves Saint Laurent Couture dress for the event. It was a surprisingly fussy choice for Fonda, who usually favor's sleeker looks on the red carpet, but it turns out there was a very special reason she chose to wear that particular gown that evening: "I'd just had a mastectomy and I had to cover my bandages," she told British Vogue.
Fonda appears on the magazine's May 2019 cover and opens up about her health struggles in the accompanying interview. "I've had a lot of cancer," she says. "I was a sun-worshipper. When I have a day off, I frequently go to my skin doctor and have things cut off me by a surgeon."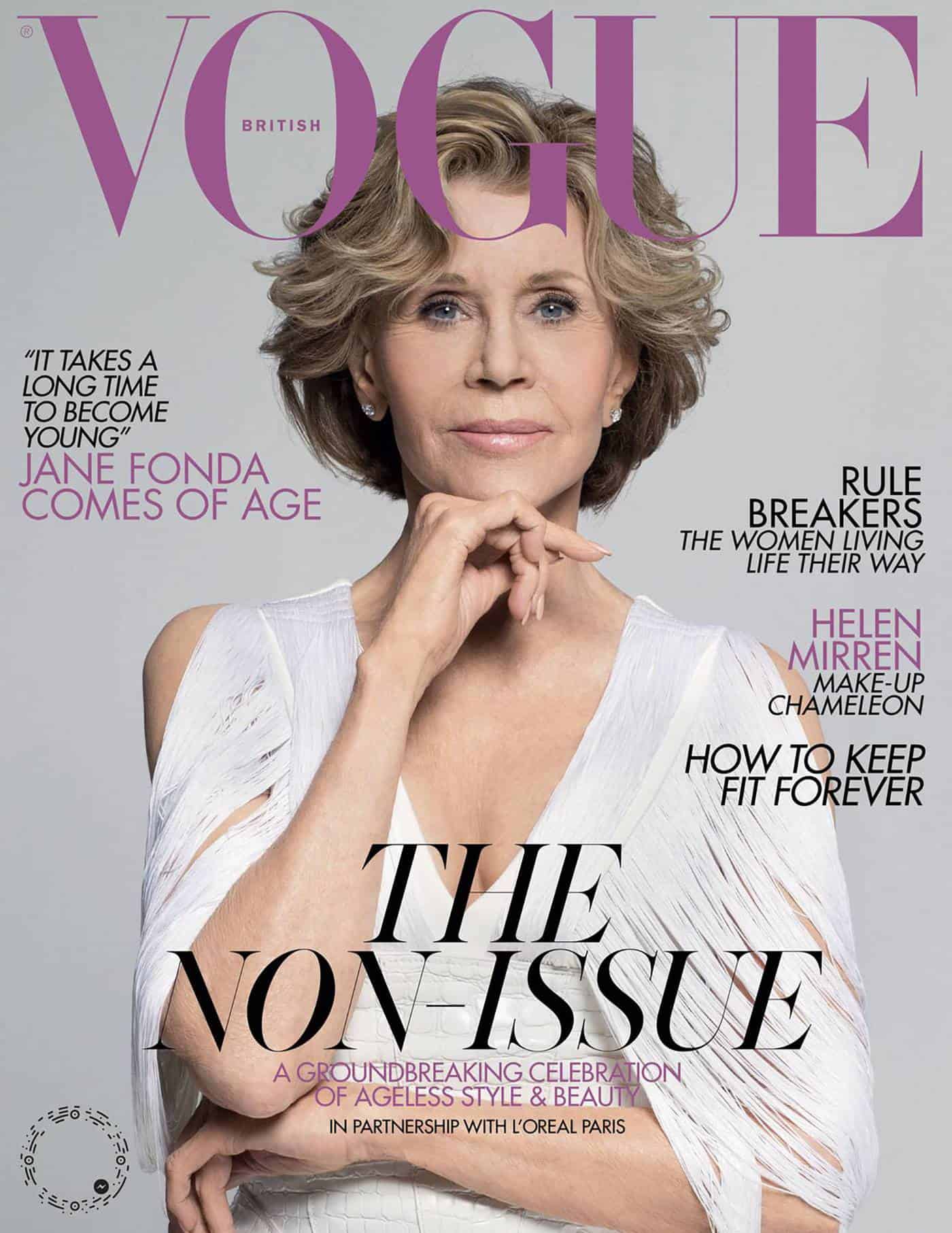 As for how she's doing now, well, she says, "It's an ongoing process. So there's that."
The May issue of British Vogue hits newsstands April 5. 
Subscribe to our newsletter and follow us on Facebook and Instagram to stay up to date on all the latest fashion news and juicy industry gossip.