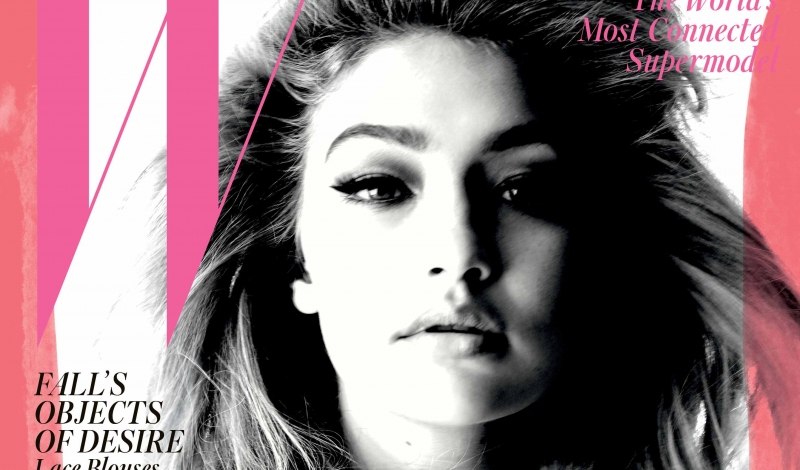 How Heavy Is Your September Issue? Someone Counted!
|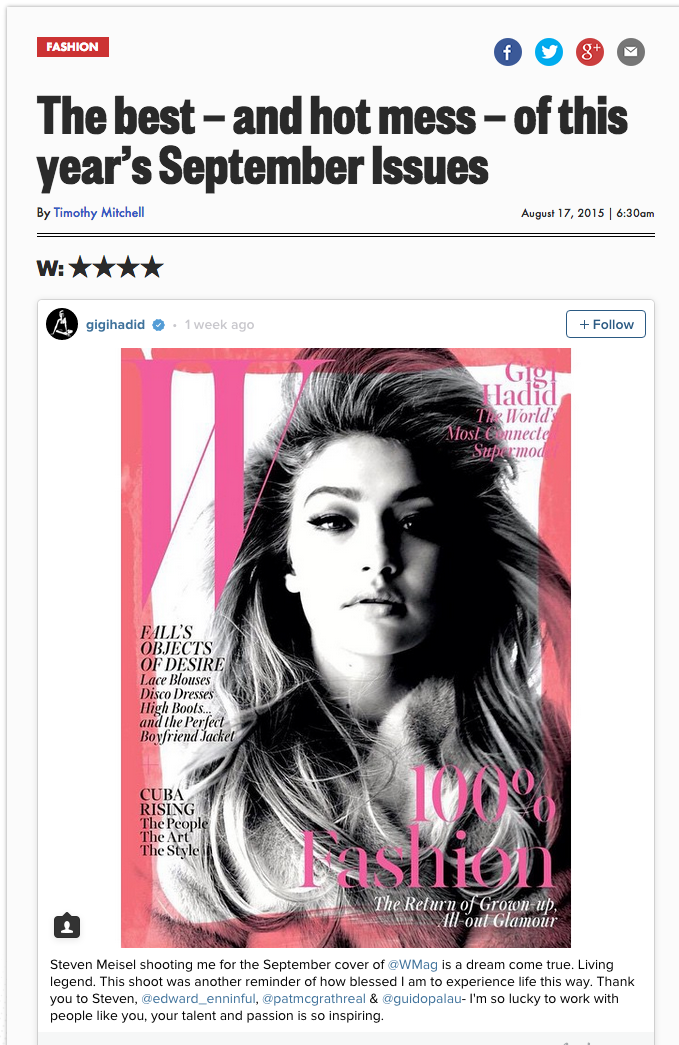 Today, The New York Post's Timothy Mitchell graded the major fashion glossies' September issues with W and Elle receiving the highest accolade of four purple lipstick kisses (the New York Post's version of stars) for their issues with cover girls Gigi Hadid and Keira Knightley, respectively. The ranking is as follows: one lipstick kiss means you should just flip through it at the bookstore, two lipstick kisses means you should steal it from the nail salon, three lipstick kisses means you should buy the digital edition, and four means you should get the subscription and the free tote. W and Elle received four stars for their striking covers and interesting content. Vogue was a runner-up with three and a half kisses.
But the most fascinating take away from Mitchell's piece was the inclusion of the page count and who was up and down compared to last September. According to The New York Post, Elle was the winner here with 688 pages, which was 4 more than last year. Vogue had another strong year with 832 pages, but that's still 26 pages fewer than last year. Harper's Bazaar had a strong month with their Katy Perry issue at 702 pages, which was an impressive 60 more pages than last year. InStyle lost some weight with their September issue, which featured cover girl Anne Hathaway, coming in at 538 pages, which was 172 fewer pages than last year. Glamour will feel fatter with their Karlie Kloss issue coming in at 380 pages, which is 6 more pages than last year. Marie Claire clocks in at 410 pages, which is 44 fewer pages than last September.