Cinq à Sept is always there for its muses, not just between those hours, but for every milestone moment, celebration, and occasion along the way. The NYC-based brand is going from strength to strength, recently cutting the ribbon on its first flagship store in Soho and launching its beachwear category. The brains behind the brand, founder Jane Siskin, tells us all! 
You're a native New Yorker. Backstory, please!
I grew up on Long Island. I was exposed to fashion through my father's textile business in the city. He produced printed silks and fabrics that were used by designers like Bill Blass at the time, and I loved going into the office with him and seeing prints being made and fabrics being sold. Fashion always felt like second nature. Now, coming to work everyday just blocks away from where my father's office was, is a full-circle moment for me.

How did growing up coming to NYC sew the seeds for following a career in fashion?
New York is unique in that it is truly the center for so many ideas and cultures. I've been lucky to watch this city take on so many different forms over the years, and there is no lack of inspiration everywhere you look. Today, I am inspired by the people around me and the locations I visit, whether down the street or across the pond. Although I love to travel and see the world, I couldn't imagine doing this job anywhere other than New York City.

What were you doing before launching Cinq à Sept in 2016?
I started in the business at a very young age and have been fortunate to work for many great talents in many different arenas. My background is in buying, merchandising, sales, and design. I joined this company 25 years ago and have been able to apply all of my experience to building businesses and creating brands. In 1999, after many years in the mass and moderate market, we saw an opportunity to break into contemporary sportswear. Since then, we've been able to create many successful brands, including 7 for All Mankind, Elizabeth & James, and now Cinq à Sept.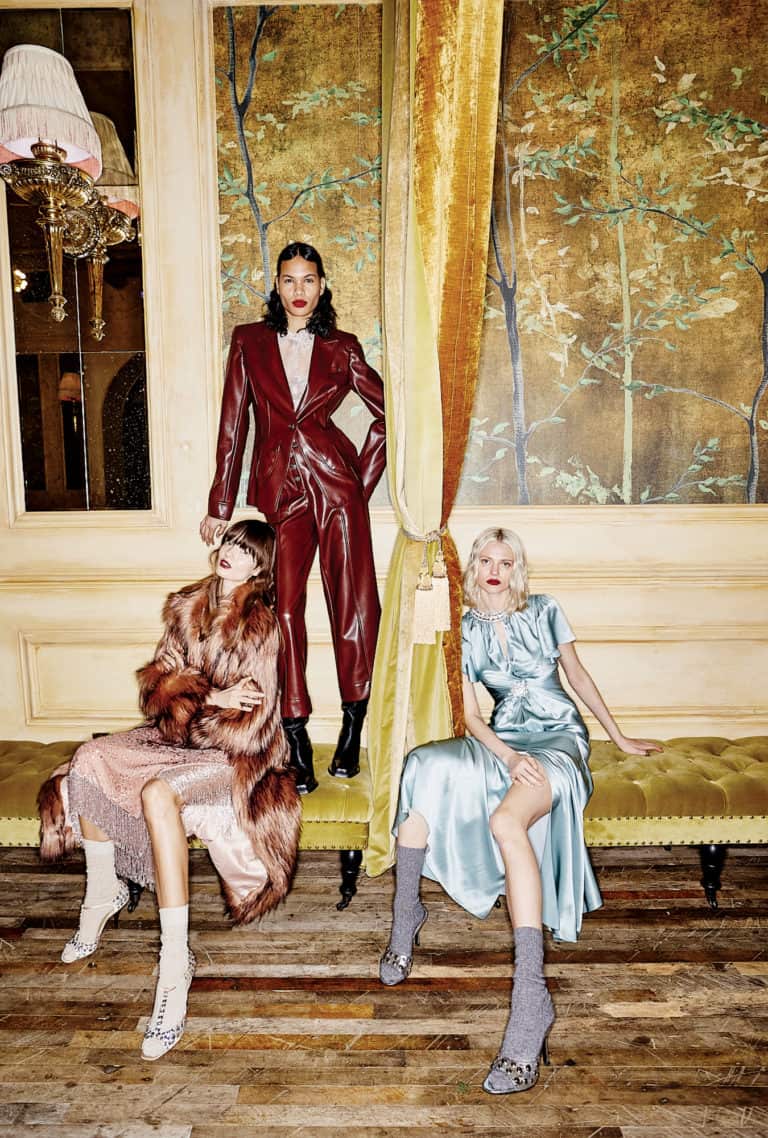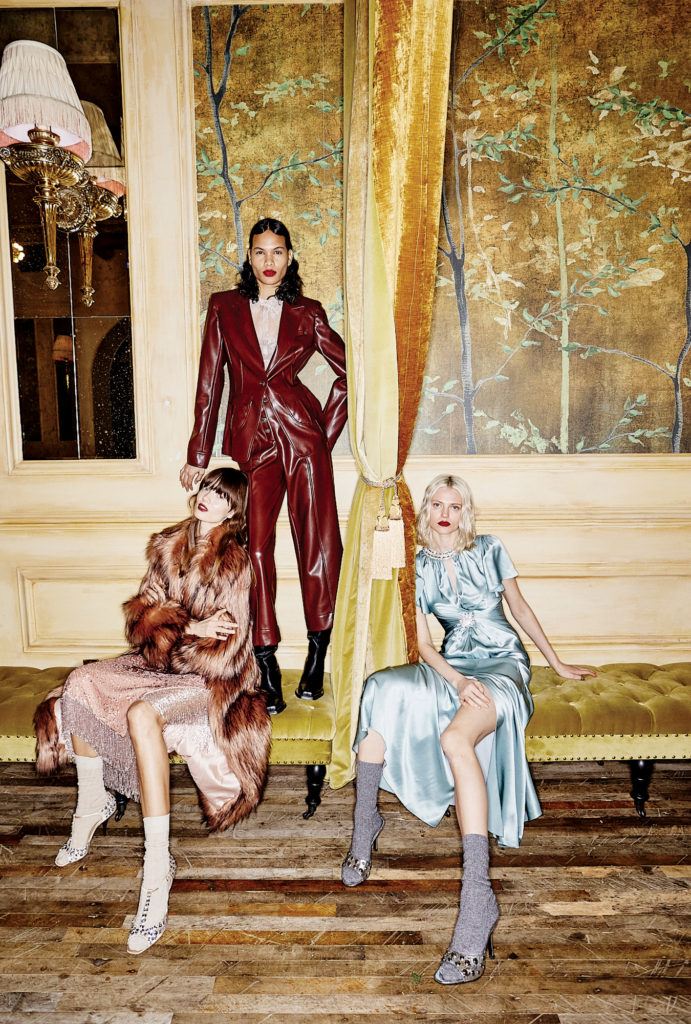 What was the initial concept for the Cinq à Sept?
About eight years ago we saw a shift in the market. Fashion houses were taking a more youthful approach to design; Alessandro Michele was turning Gucci around with his now-famous style, and there was just an overall excitement and freshness happening. We felt there was a gap between what was being sold in the contemporary and designer markets, and we saw an opportunity to bring a young, feminine brand that still felt sexy and cool to the contemporary space. That's when Cinq à Sept was born.

What put you on the map initially?
From the beginning, Cinq à Sept was celebrated for bringing fashion-savvy, novelty details, prints, and silhouettes to the contemporary market—and all at a great price point. At the time, no one was really using embellishment, and we were doing it in a way that felt fresh. As the name suggests, it was very day-to-night, and casual but cool. The piece from one of our first collections that really took off was the Canyon Jacket, which was a green military twill cargo-style jacket with embellished patches and embroideries across the shoulders and back. Priced at about $595, it was relaxed but dressed-up, and felt really effortless and cool. This is a piece that we have all held onto.

What's been the most exciting thing about opening your store in Soho?
The journey of giving life to our brand, through our lens and within our control stands as a testament to the dedication we have in serving our consumers. Opening your first store is full of surprises. One of the things that excites me the most is watching our customers shop, meeting them, and hearing their stories. Seeing photos of how we helped someone look fabulous, get engaged, or start a family is so gratifying. All I've ever wanted is to bring a bit of joy through our clothing, and I never tire of hearing about how much people love the collection.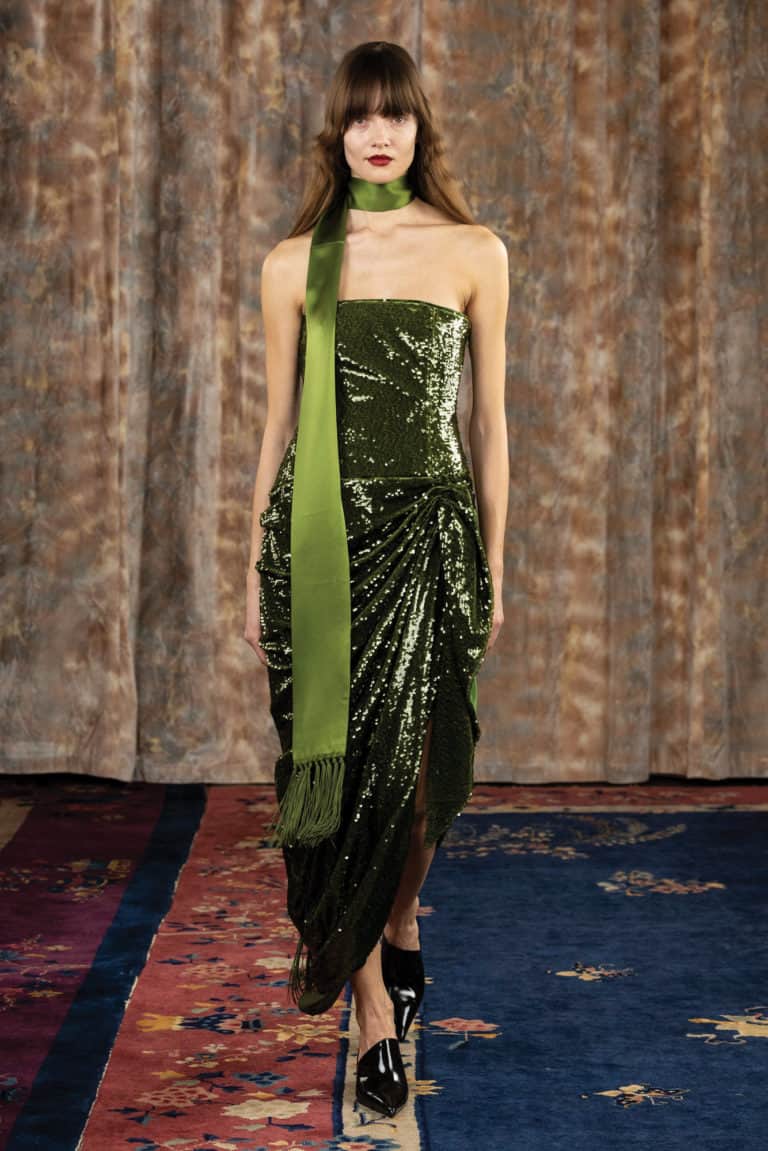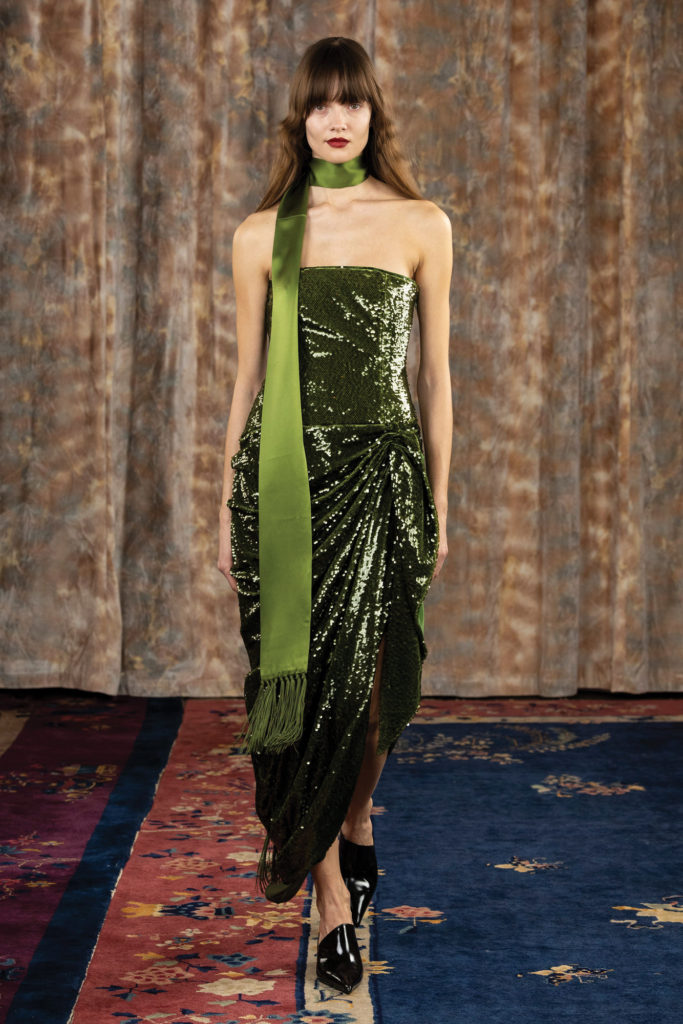 What's coming up?
We are proud to have just debuted our first major ad campaign, which includes a highly visible billboard in the city. We're also gearing up for our Spring '24 NYFW presentation. Our dream is for Cinq à Sept to be an internationally beloved lifestyle brand, and we've got so much more in the pipeline that I can't talk about yet. Stay tuned…
Lastly, where can we usually find you between 5-7?
These days I'm likely still in our office in the garment district but am very much thinking about the evening's plans, like trying a new restaurant or checking out the latest shows on Broadway. With two grandchildren and a vibrant business, you'll always find me on the go!