Happy Socks has been making feet happy for 10 years now. The brand celebrated their milestone on Friday with a bash for the ages at the 14th Street Garage. Founders Viktor Tell and Mikael Söderlindh were cohosting the party, which drew Andrew Warren, Elly Mayday, Jordun Love, Adam Eli, Margie Plus, and Peter Brant with jams by Axel Boman, Working Women, and Lloydski.
The evening also included an exhibition of some of their eclectic partners over the years. Names like Iris Apfel, The Beatles, Steve Aoki, and Ellen Von Unwerth have all worked with the brand to add to the over 40 million socks sold in the past decade.
We chatted with the Swedish-based Tell for some happy talk at the event.
How does it feel to be 10 years old?
It feels pretty epic! Nine years ago we had one of our first Happy Socks parties in a loft in Soho.  600 or 700 people showed up and it became the most rowdy night. We wanted to reenact that. I hope people are going to get crazy tonight! Tonight's retrospective makes me feel like 'Did we do all this?' It feels so good, but it's also a kick in your butt that we did all of this, now we need to step it up and do even better.
What kind of socks are you rocking tonight?
The Keith Haring pair. I love them and we're in New York, which was Keith Harings' town.
What's been the most surprising collaboration?
Our concept in collaborating is that we want to give our partner a clean white paper and do whatever they want to do. Some people had a little trouble with that, but Snoop [Dogg] came back and said he wanted to paint. Hence he became Snoop da Vinci for a little bit. The David LaChappelle partnership was another big one. It was at a time when Happy Socks reached a new place and he was the first big partner. We were so stoked and he had the idea to make a little movie.
What's your dream collaboration?
We've been talking about doing socks in space. That would be fun.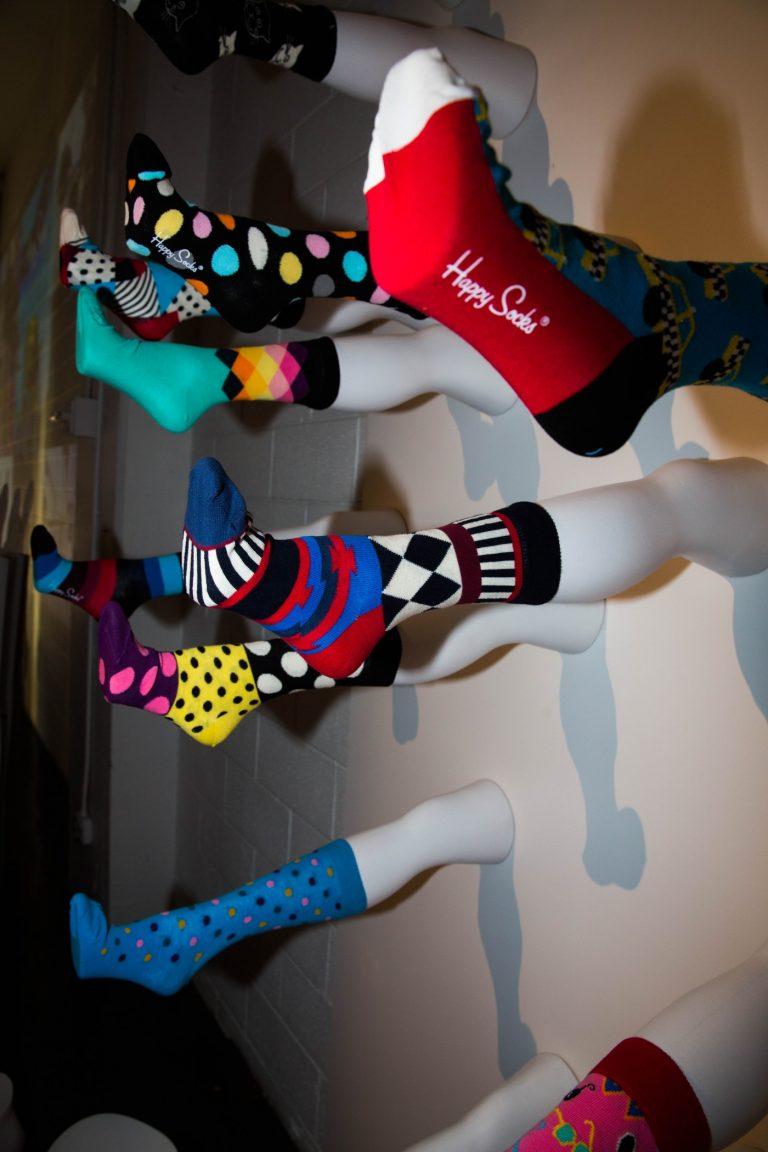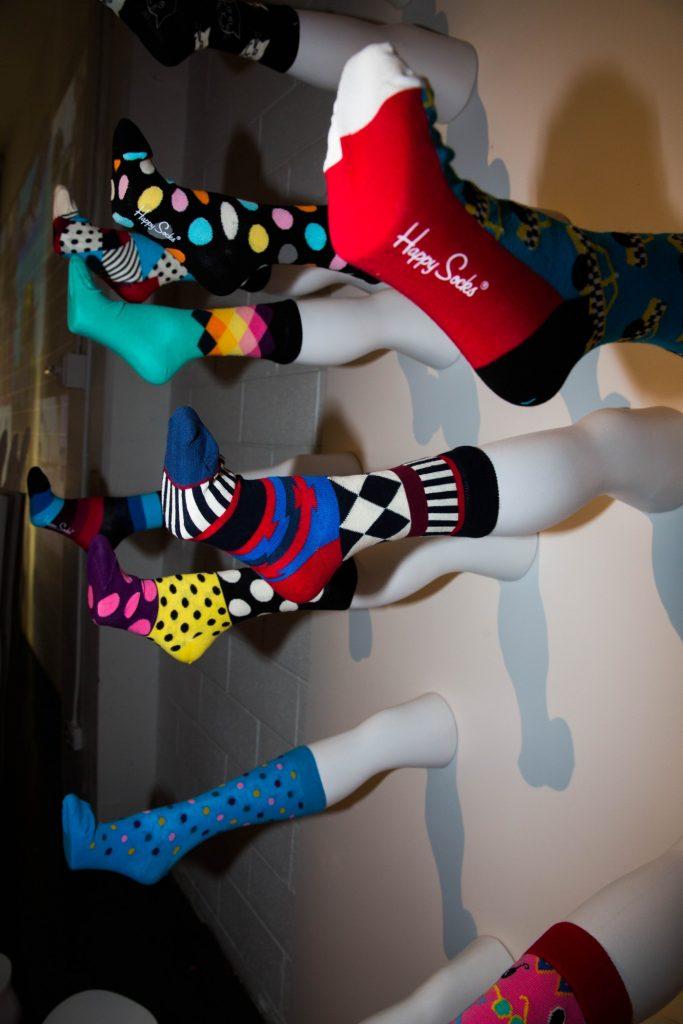 Subscribe to our newsletter and follow us on Facebook to stay up to date on all the latest fashion news and juicy industry gossip.