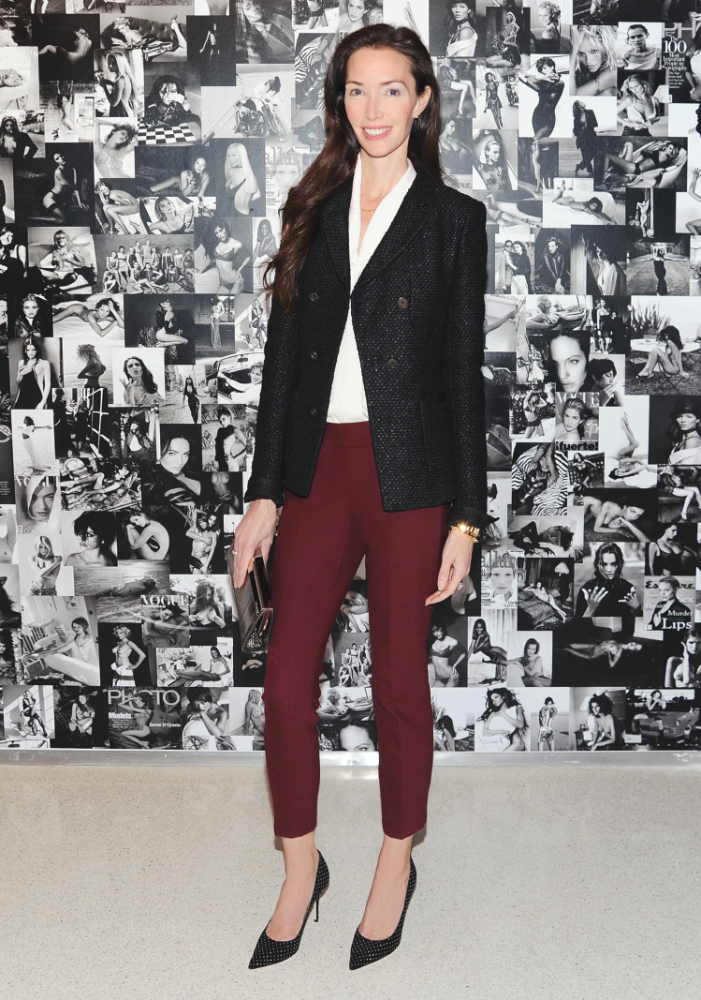 What does it take to emerge as one of our favorite Hamptons style-istas? Passion, whimsy, individuality, and the capacity to inspire with just one look. Stay tuned all week long to see who made the cut! This time, beauty maven Olivia Chantecaille shares her style specifics with The Daily Summer…
What's your most prized fashion possession?
My wedding dress. It was designed especially for me by my friend Giambattista Valli.
How many heels do you own?
Maybe 20 pairs. I'm more of a flats girl.

How would you describe your Hamptons look?
Easy with lots of color. Because I have a baby, I like pieces that I can put on quickly, like Thakoon dresses.

What do you hoard?
Gray sweaters.

What's the most embarrassing thing in your closet?
I had a Wonder Woman costume in there at one point.
Olivia's Musts
T-shirts: Theory
Jeans: AG
Workout garb: Sweaty Betty
Jewelry: A mix of everything from Eddie Borgo to Taffin
Sneakers: Hogan and Nike