It's the New Year, and actress/singer Hailee Steinfeld is having a moment! The talent, who recently rang in her 21st birthday, is Marie Claire's February cover star, marking her second cover for the book—she was last featured on the cover of MC's May 2015 issue as a "Fresh Face."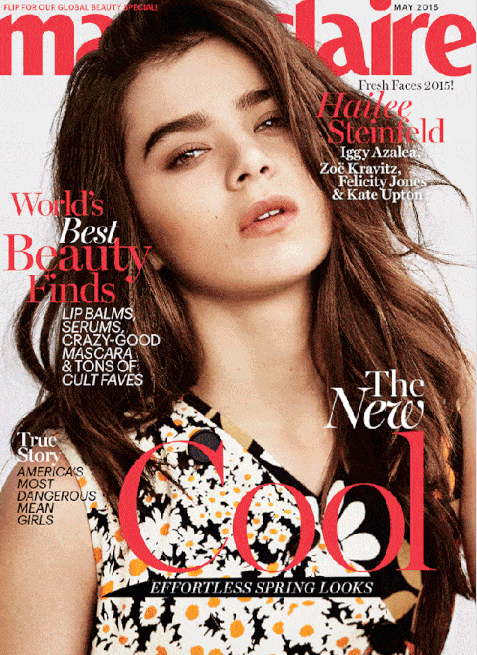 Photographer Kai Z Keng lensed Steinfeld for her latest cover and photo spread, where she wears brands like Alexandre Vauthier (a shimmery muted green deep-v dress), marking a high-fashion moment for the star—just look at how much she's grown up in three years!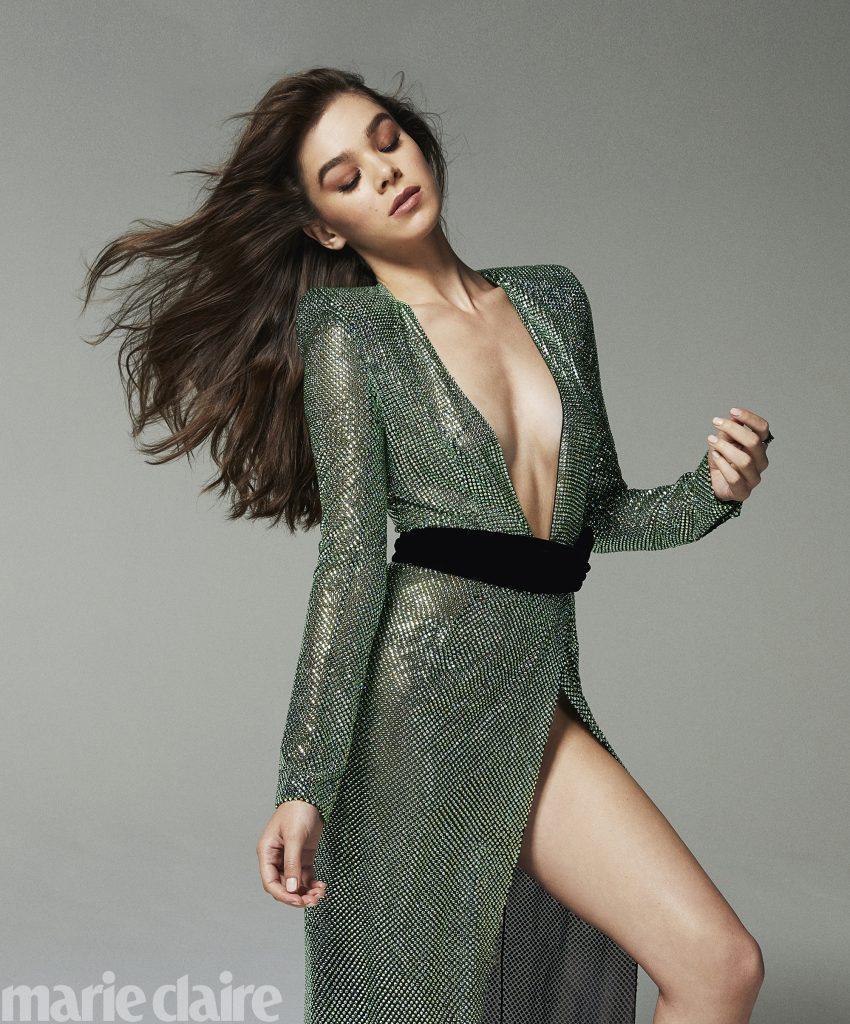 Steinfeld also wore a Ralph & Russo white cutout dress in the photo spread. If there's one trend we're noticing here, it's all about the high slit.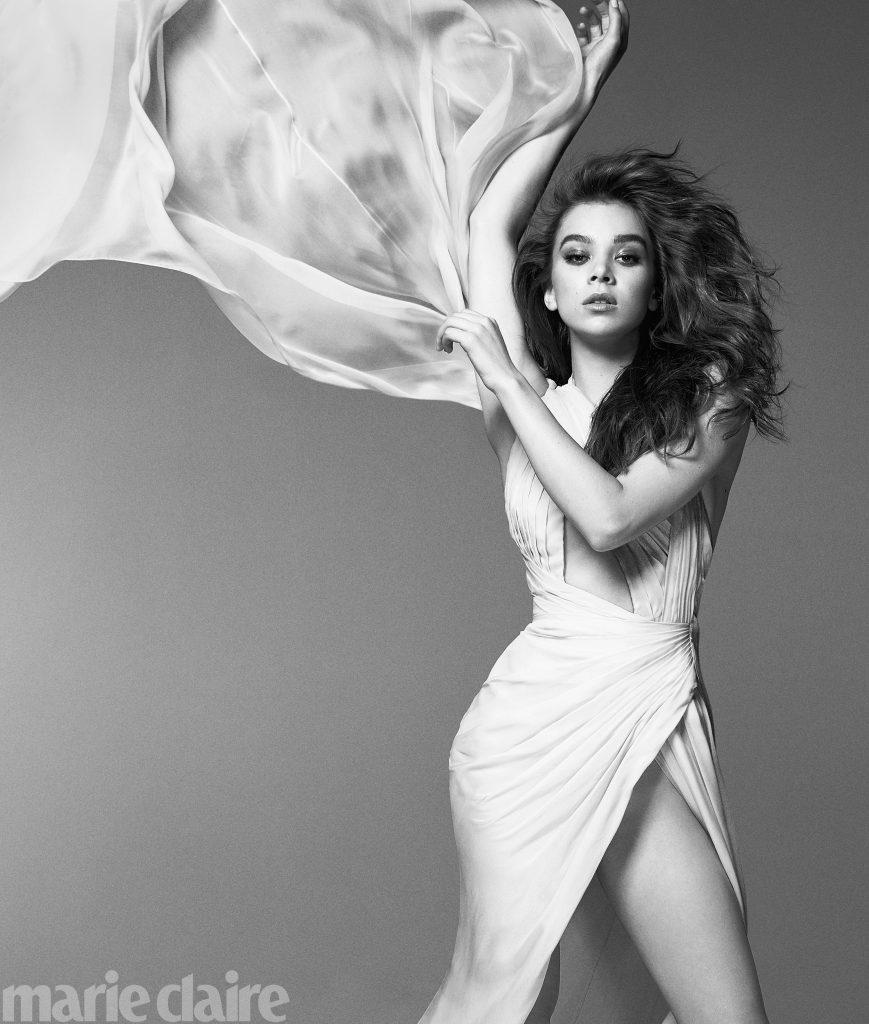 Steinfeld had another major cover moment just last month, when she made her cover debut for Cosmo's December issue.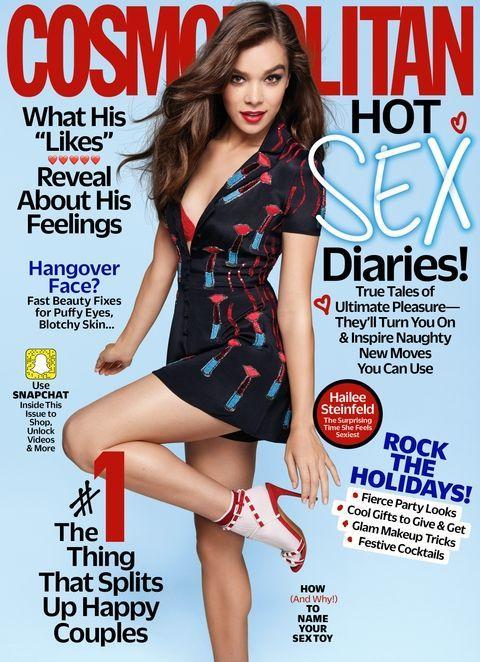 The beauty has come along way on the fashion front—check out her first-ever magazine cover in May 2011 for a mag titled Go Girl! Steinfeld is all grown up.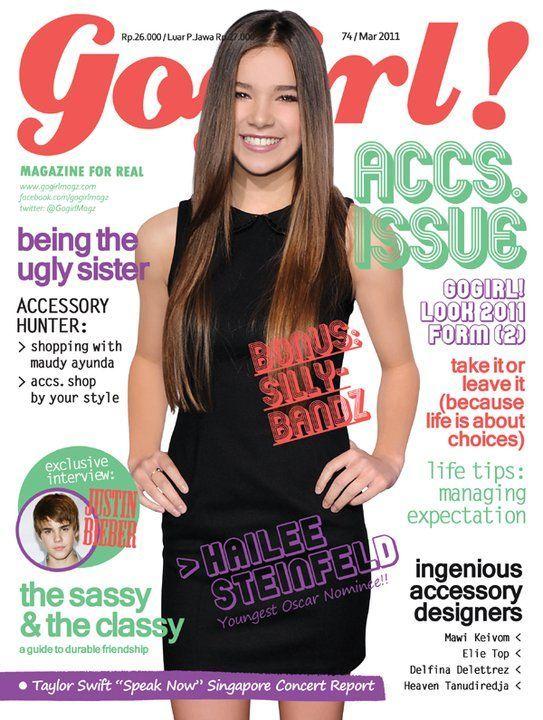 Steinfeld's music career has been skyrocketing these days, with more than 1.4 billion streams on Spotify, the lead single on the Fifty Shades Freed soundtrack, and an acting resume that includes Oscar and Golden Globe nominations. In her interview with Marie Claire, Steinfeld breaks down pursuing her music career, finding love, the advice she'd give to her younger self, using her platform for good, and more. By the rate of how her career is going, it looks like you'll be seeing a lot more of Steinfeld on newsstands this year.
Peruse highlights below, and check out the issue in full when it hits newsstands on January 9th.
On pursuing her music career: "As an actor, I'm masked by characters, protected by them. But as a musician, it's my story, my voice, my face. It's me on that stage talking about that horrible experience I went through and [saying,] 'Here, I'm going to sing about it.' It's such a different kind of vulnerable. To connect with fans, there's pressure in feeling like I have to do things that I'm uncomfortable with, in terms of opening up enough about myself."
On finding love: "I'm trying to protect myself and have a bit of a guard up, but I also want to fall in love and know why love hurts."
Advice she'd give to her younger self: "Listen to yourself. So many people will try and steer you in
a certain direction— not saying that that's the wrong direction at all—but you have to know what's right for you. Trust yourself, follow your heart, and do what makes you happy. Don't forget to live for yourself."
On using her platform for good: "I've worked hard and gotten to a place where I have a voice: How can I use it? What can I, as a human, as an artist, do?"