Louis Vuitton inks new contract with Nicolas Ghesquière
Nicolas Ghesquière will continue on as artistic director, womenswear at Louis Vuitton, as the designer has signed a five-year contract with the luxury behemoth. Ghesquière has already been at the helm for a decade, having succeeded Marc Jacobs in 2013. Prior to that, the French designer, 52, was at Balenciaga for some 15 years, where he was credited with catapulting the brand back to commercial success and critical acclaim. Announcing the news via a media alert, the maison called Ghesquière the "key artisan" of Louis Vuitton's "unprecedented growth"—last year, Louis Vuitton hit $20 billion in revenue, according to LVMH. Pietro Beccari, Louis Vuitton's chairman and CEO, added that Ghesquière is a "true creative genius." In turn, the designer said, "We began the first chapter ten years ago, defining a new identity based on extraordinary heritage and a constant focus on innovation. In particular, I have had the privilege to harness the talent and expertise of the Maison and its teams to develop new codes. I am forever grateful for the trust and support of Bernard Arnault and Pietro Beccari on this incredible journey."
Frida Giannini's new Rizzoli book, A Journey into the Style and Music of my Icons since 1969, is here
Italian designer and former Gucci creative director Frida Giannini has channeled her love of music history into a coffee table tome that explores the intersection of fashion, pop culture, entertainment, and the performers whose influence continues to prevail. The book starts out in 1969 and travels through historical moments via vivivd photos which highlights the contributions of everyone from David Bowie to Lady Gaga. Eric Clapton, Jimi Hendrix, Elton John, Annie Lenox, Kurt Cobain, Eddie Vedder, Siouxsie Sioux, Beyoncé, and more to the way we shape our wardrobes today. The 240-page book will be available for purchase from Friday.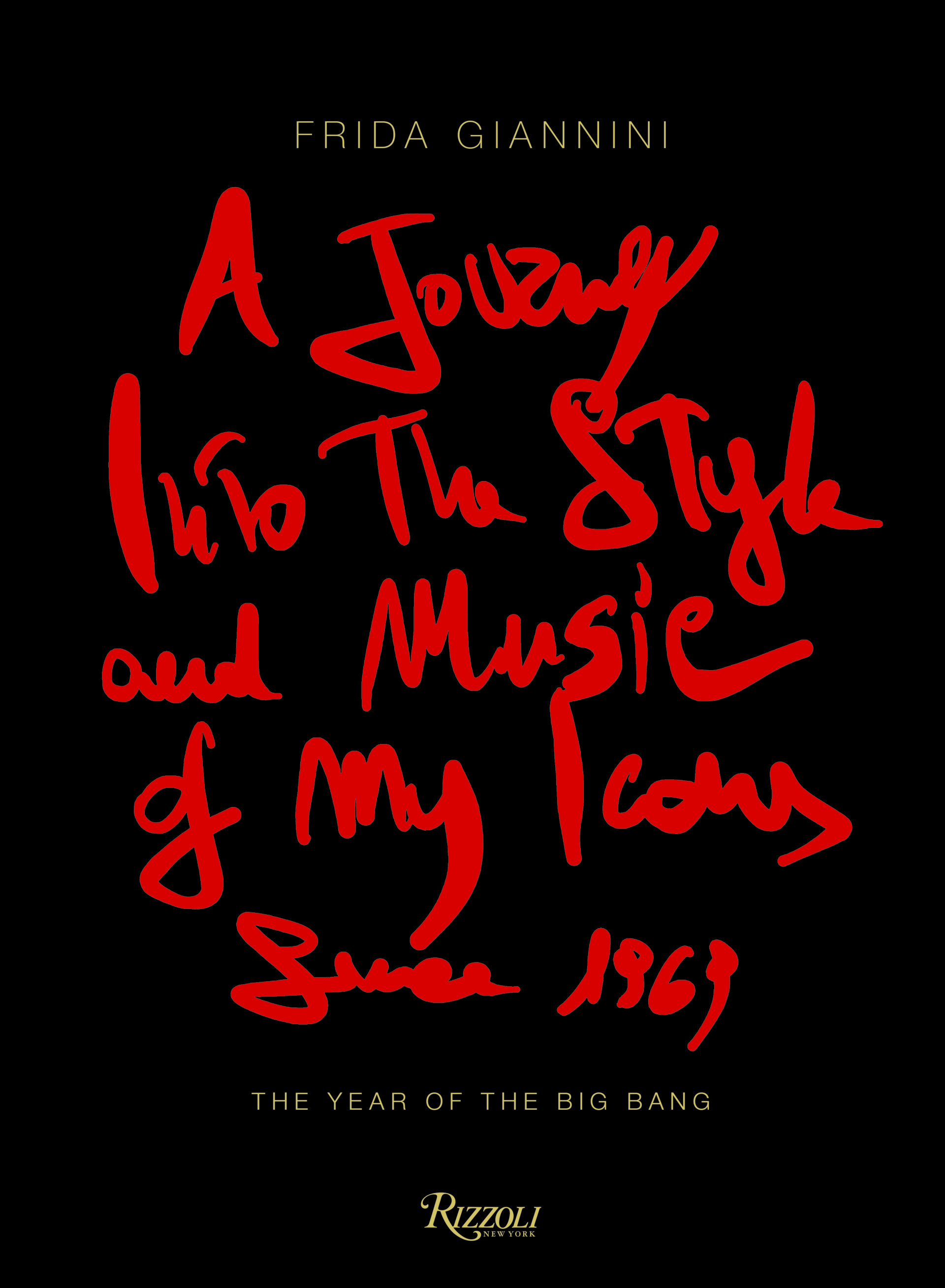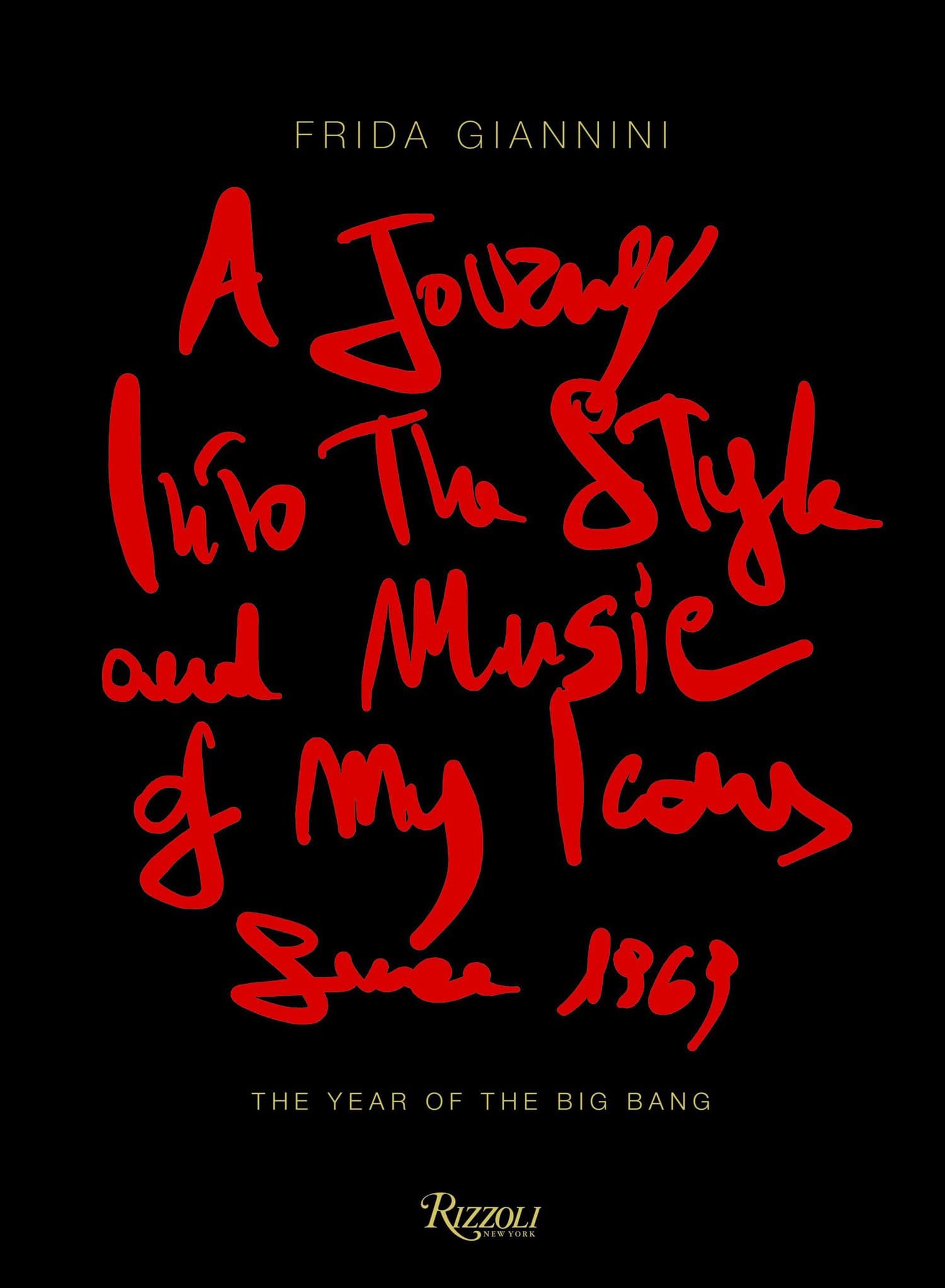 Issa Rae is Marie Claire's next cover star 
Hollywood heavyweight Issa Rae is covering Marie Claire's The Power Issue—which will also be available on newsstands on November 21. She's in good company too, joined by honorees of the publication's annual Power List. Think: Michelle Obama, Jane Fonda, Susie Wolff, Selma Blair, Kris Jenner, Alexandria Ocasio-Cortez, Stacey Abrams, Kim Petras, Michelle Buteau, and more. In her feature, which is live online now, the Insecure creator and star talks instability as an actor and the SAG-AFTRA strike, her new prosecco venture, and giving back to her south Los Angeles community. "The strike was devastating," she tells writer Cori Murray. "I've been building [a project] for five years and now it's gone. On the [entertainment] business side, we lost some employees. That really, really sucks. But this industry is changing so much. For me it's like, 'Okay, but what now?' I know that executives and networks aren't going to be as receptive as they were to Black focused content. I'm not pivoting, but I'm just trying to be more strategic in terms of the stories that I tell and maximizing our impact."
Images: Chrisean Rose
FIT has digitized Ruth Finley's The Fashion Calendar from 1941-2014
The Fashion Institute of Technology has launched its Fashion Calendar Research Database, a first-of-its-kind endeavor that features content from 3,000 issues of Ruth Finley's seminal pink-hued The Fashion Calendar. The now-defunct resource, originally a bi-weekly publication, was long the industry's go-to under the late Finley. The project took three years of collaborative efforts from FIT's History of Art department, School of Liberal Arts and Sciences and Special Collections and College Archives (SPARC), and the Gladys Marcus Library at FIT to compile and digitize more than 30,000 pages of material, and it's now on view to the public for free. Natalie Nudell, a historian and curator of fashion and textiles and fashion at FIT, explains: "Ruth Finley embodied the spirit of the American fashion industry during the twentieth century and her publication The Fashion Calendar provided a unique and critical service to a national industry. The Fashion Calendar was the independent centralized schedule of the American fashion and creative industries from 1941 to 2014, when it was acquired by the Council of Fashion Designers of America (CFDA). Finley's tenure as the arbiter of the American fashion calendar ensured accessibility and representation in the American fashion industry. When NYFW was centralized in the 1990s by the CFDA, The Fashion Calendar became the official calendar of New York Fashion Week." The Fashion Calendar Research Database can be viewed online here.
Subscribe to our newsletter and follow us on Facebook and Instagram to stay up to date on all the latest fashion news and juicy industry gossip.