Presented by T1
In recent years, Coachella has been become much more than a music festival, driven in part by the rise of unique luxury-lifestyle experiences that cater to upscale clientele from around the globe. This new cosmopolitan dimension has shaped the overall flavor of the festival, making it a prime destination for luxury brands to showcase their caché. This year was no different, with upscale pop-ups such as the Desert Beach Club at L'Horizon dominating the scene and new luxury brands making waves and setting trends amongst Coachella's tastemaker class.
Perhaps the most conspicuous fashion sensation amongst models and it Girls at Coachella came New York-based fashion line Grey State Apparel. Led by CEO Saima Chowdhury, Grey State is a woman-onwed and operated casual luxury brand. As styled by conscious fashion leaders such as Solveig Hansen and Linda Rosenberg, Grey State offered Coachella-goers versatile looks that could take them from start of day parties through the festival and onto the afterparties.
According to Chowdhury: "Our curated collection has an edgy sophistication that's equal parts luxurious and laid back. Each piece has been thoughtfully designed to be trend-relevant, not trend-driven, ideal for even the busiest of lifestyles."
Influencer Rose Bertram and model Yoli Lara showcased the brand's diverse versatility through a suite of head turning endorsements.
Lara, in particular, infused some pop in the brand rocking a stunning red and white sweatpants look.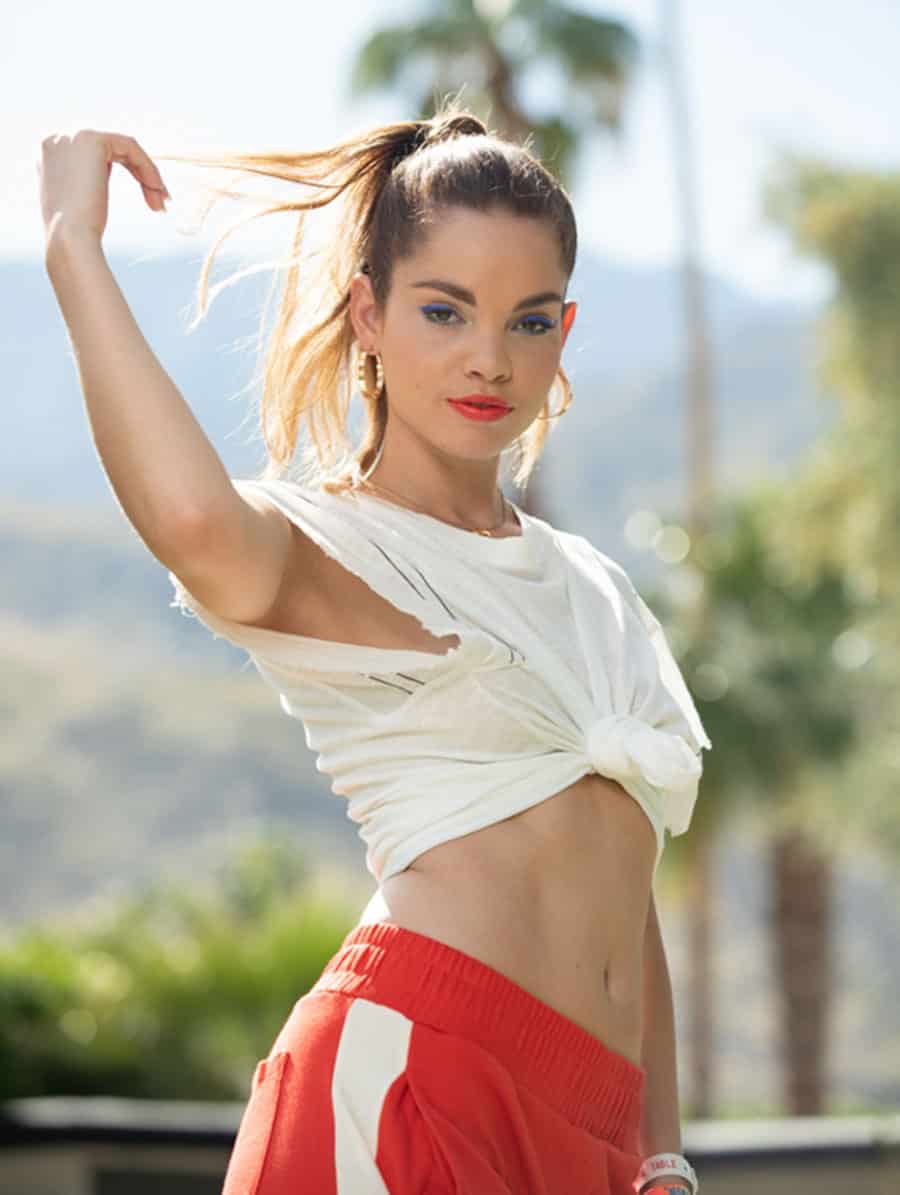 Made from soft, touchable, eco-friendly USA cotton, the collection offers versatile, seasonless looks that can be worn to elevate every experience of your day. Grey State Apparel is the blended state between on-duty and off: an existence that is graceful, easy-going, and ready for anything.
2. Klast Beauty
Another conscious brand that seemed to be ubiquitous at the festival this year was crystal skincare leader Klast Beauty. Party goers, festival patrons, and performers alike used Klast Beauty heavily to rejuvenate their skin and heal it from constant exposure to the harsh desert elements.
According to CEO Jennifer Kain, the brand's mission at Coachella was simply to supply people with an all-in-one solution for stable skincare health and luminescence. Klast's crystal quartz could deliver upon its value proposition due its to balanced PH level (which has the same acidity as human skin) and its rich red ultisol clay.
3. My Karuna
Rounding out the Coachella highlights was the wellness beverage brand My Karuna. Winner of the 2018 Beverage Innovation of the Year award, Karuna became a staple product amongst the wellness leaders of Coachella, such as Solveig Hansen.
Hansen, admired for being one of the more outspoken conscious and ethical advocates amongst top models, provided some of the most noteworthy and defining looks of Coachella 2019.
As demonstrated by her, thoughtful wellness with a dash of sophistication and luxury was the overarching story at Coachella 2019 and has set a high bar to match for years to come.
Subscribe to our newsletter and follow us on Facebook and Instagram to stay up to date on all the latest fashion news and juicy industry gossip.
The content featured in this article is brand produced.