GQ used its latest cover to masterfully mock Vanity Fair's infamous Photoshop fail and VF is not happy about it.
GQ put Issa Rae, Kate McKinnon, and Sarah Silverman on the cover their special comedy issue this month. The cover is a spoof of Vanity Fair's 2018 Hollywood issue cover, showing the three comedians in glinting, floor-length gowns, sidled up to one another in front of a crimson backdrop.
The shot is full of extra limbs at odd angles and in impossible locations, a la Vanity Fair's most recent Hollywood issue which sparked mild controversy earlier this year when fans pointed out that Reese Witherspoon appeared to have three legs on VF's cover and that Oprah definitely appeared to have three hands inside the magazine.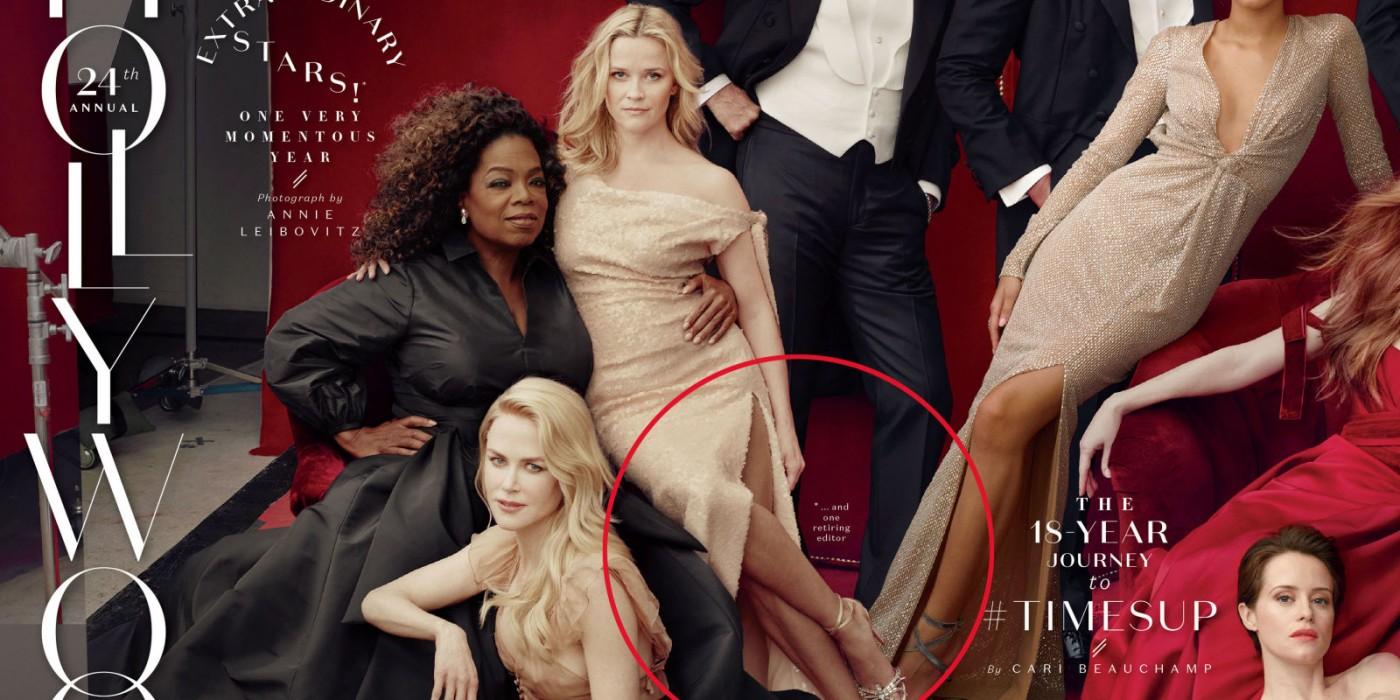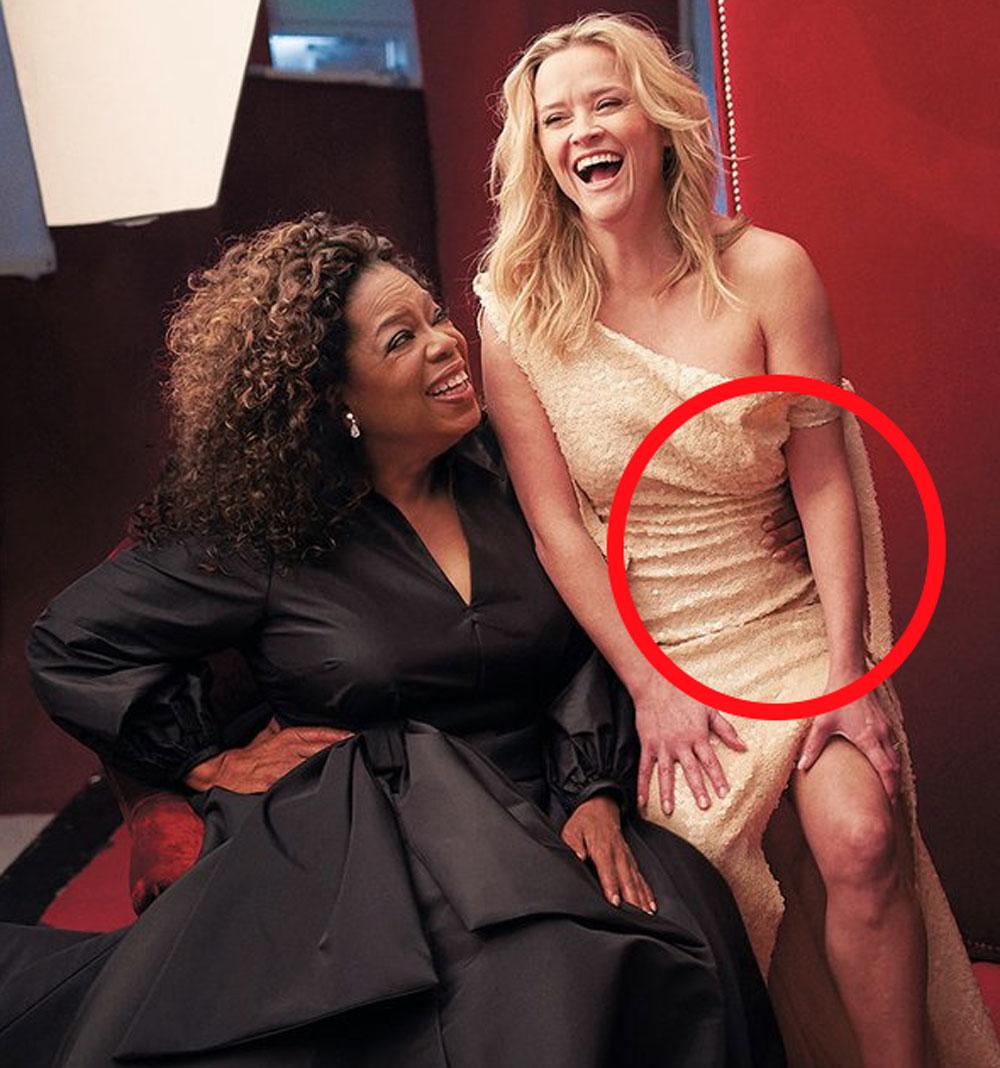 VF was forced to cop to the mistake with Oprah's hands inside the magazine, but insisted that Reese's so-called third leg on the cover was actually just the flesh-colored lining of her dress peeking through. Hey, mistakes happen. Photoshop is weird. It's not the end of the world. The world had a good laugh about the whole thing and no one lost their job over it (that we're aware of).
GQ's editor-in-chief, Jim Nelson, also poked fun at VF's flub in his editor's letter, which he titled "Mistakes were made."
GQ would like to apologize to Kate McKinnon, Issa Rae, and Sarah Silverman for the egregious mistakes made in the process of creating the cover for our 2018 comedy issue. We deeply regret that the results violated GQ's rigorous standards of editorial excellence and the laws of nature….Come back to GQ.com next week to read the profiles of our three wildly talented, extremely two-handed cover stars. In the meantime, we'll be praying that Donald Trump tweets something about Chrissy Teigen in the next hour so everybody forgets all about this.
LOL
But a Condé insider told Page Six that Vanity Fair staffers are furious about the gag, saying they should have been given the heads-up as they are both Condé properties. "There is mass fury at VF today, the staff and editors are really upset… Jim Nelson, the editor-in-chief at GQ, never told Vanity Fair editor-in-chief Radhika Jones, or anyone else at VF, that he was planning this," the source said. "They are being mocked by a sister publication, nobody told them in advance, and they found out about it at the same time as everyone else, when the GQ cover was released."
If true, it would appear that Vanity Fair is attempting to save face. When reached by Page Six for comment, the magazine's spokesperson directed the reporter to a recent tweet, which gives the impression they can laugh at themselves.
It's not going out on a limb to say we love Issa, Kate, and Sarah. Props to @GQMagazine for getting a leg up on this trend. https://t.co/CF4BWUhVND

— VANITY FAIR (@VanityFair) May 17, 2018
Nelson, for his part, dismissed the idea that the cover was mean-spirited, telling Page Six: "This is just a magazine gag, and yes, a tribute in parody… I hope to see a forthcoming VF fashion feature of men jumping in suits."
Subscribe to our newsletter and follow us on Facebook to stay up to date on all the latest fashion news and juicy industry gossip.