Gigi Hadid covers the latest issue of V Magazine. Inside the issue she talks with long-time friend Serena Williams about everything from her little sister, Bella, to what keeps her motivated. Here are a few gems you may not have known about before.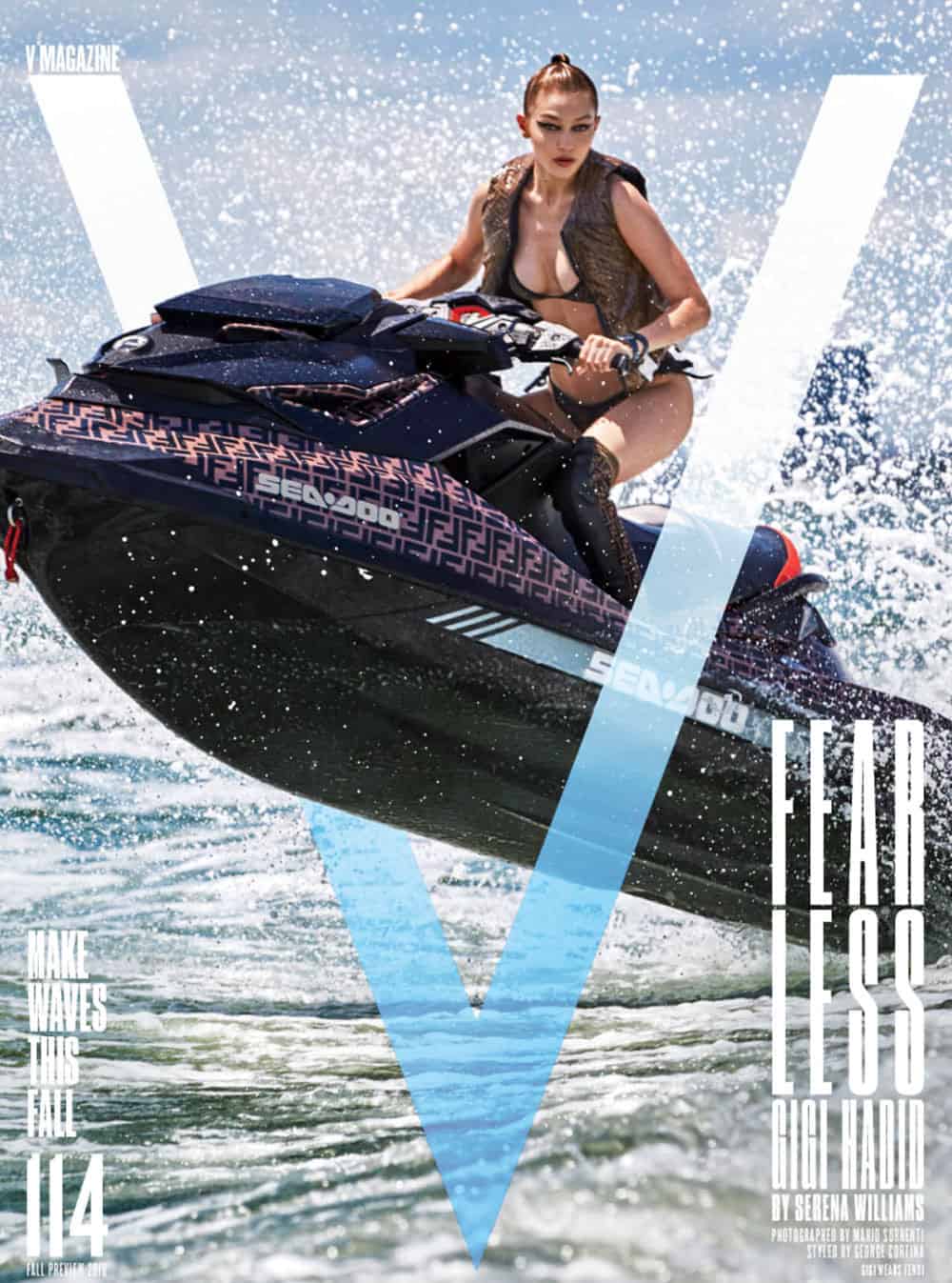 1. She was a super jock in high school
Gigi went to the Junior Olympics qualifiers for volleyball and was also a competitive equestrian, along with her sister, Bella.
2. She is more competitive with herself than with others.
"I want to be the best, but it's about knowing I worked hard to perfect something more than it will ever be about beating someone else. That goes for volleyball, horseback riding, and modeling."
3. She still gets nervous on stage.
Hadid says that during her acceptance speech for Glamour Woman of the Year in 2017, "I was really nervous to give my speech, and I almost couldn't speak because I really felt that honored and touched."
4. She takes time from her busy schedule to help others. 
She partnered with Pencils of Promise through her work with Stuart Weitzman. The charity is dedicated to providing kids in South America with an education.
5. Gigi and her sister Bella are competitive when it comes to holiday cooking.
But when it comes to modeling, the pair are  just grateful to have a each other.
6. She can spot a sociopath from a mile away.
While attending of The New School in Manhattan, before her modeling career took off, Hadid majored in criminal psychology. "I also love documentaries, that's what I'm usually watching, both crime and others. I like to think I can recommend anyone a documentary that they'd love."
Subscribe to our newsletter and follow us on Facebook to stay up to date on all the latest fashion news and juicy industry gossip.