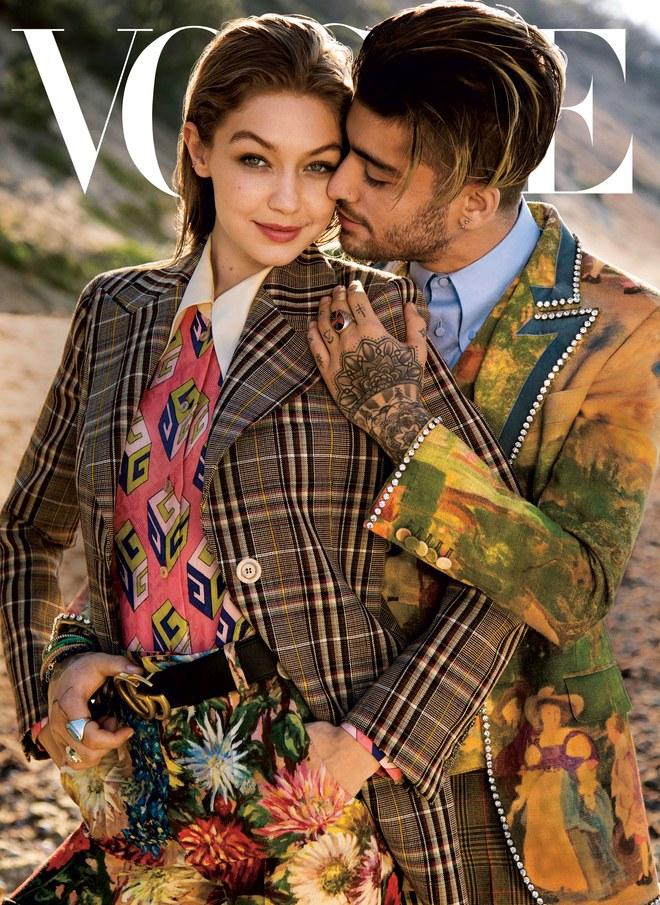 What better place to show off your love than en Vogue?! Well, at least if you're a supermodel and a popstar. Couple du moment Gigi Hadid and Zayn Malik pose on the cover of the glossy's August issue, lensed by Inez and Vinoodh. Malik gives a peck on his girlfriend's cheek, amping up the cute-quotient. The pair don gender-neutral Gucci power-suit ensembles—think tweeds and florals—a theme present throughout the article (Malik confessed to borrowing one of Hadid's Anna Sui shirts in the interview).
Hadid took to Instagram earlier today to share her excitement and thanks for the major moment: "It will forever be a great honor to cover @voguemagazine .. but I felt extra grateful and proud to stand beside my 💛 @zayn !! @inezandvinoodh we are always humbled to be in front of your lens, and we beyond thank you, Anna, @tonnegood and everyone who made this a reality for us! A dream. 🌻"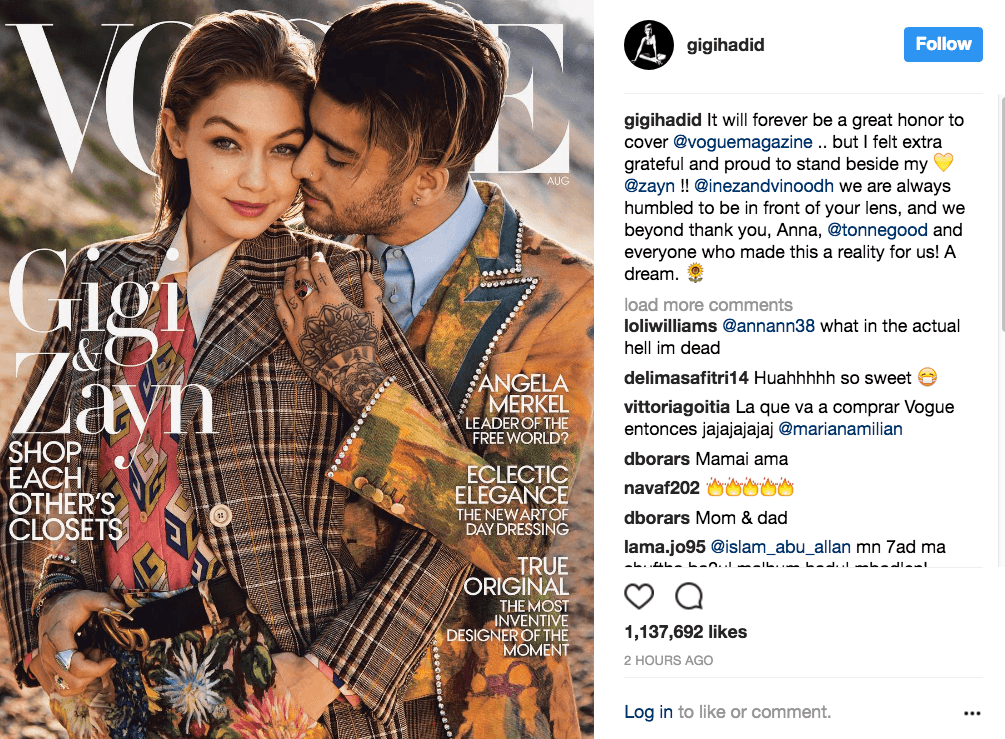 Hadid and Malik follow in the footsteps of Kim Kardashian and Kanye West, who graced the book's cover in 2014 after getting married. Also inside: catch a shot of Gigi posing with her brother Anwar, who wears a velvet suit with paisley and a matching coat, and check out a video where Hadid answers 73 questions for Vogue, a few of which touch on her relationship with Malik. For example: Which of Zayn's tattoos are your favorite? What's the most romantic thing Zayn has ever done for you? Is it true he likes to cook pies? And, What's your favorite pie that he's made?
Click HERE for all of the 73 questions, and HERE to read the full interview.