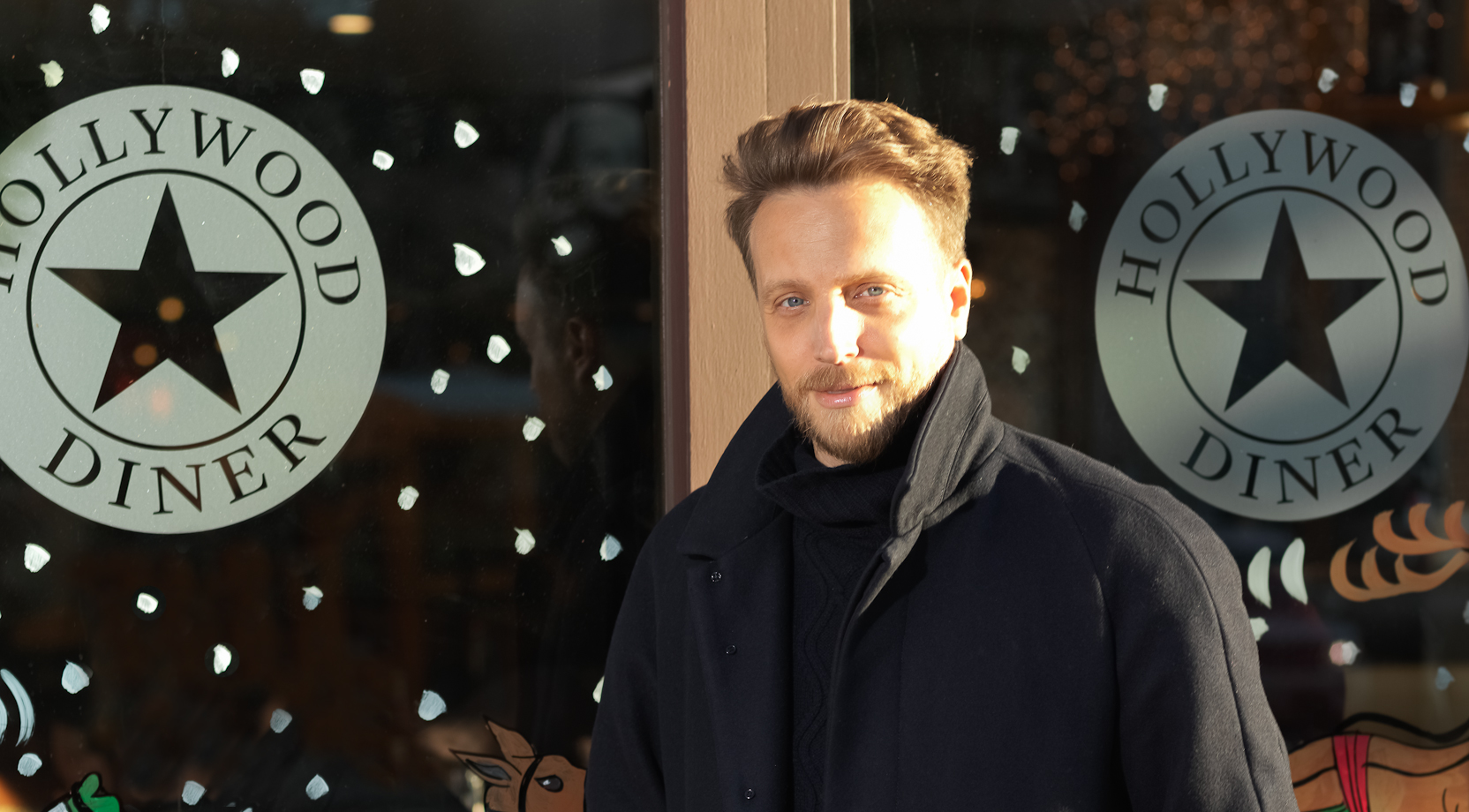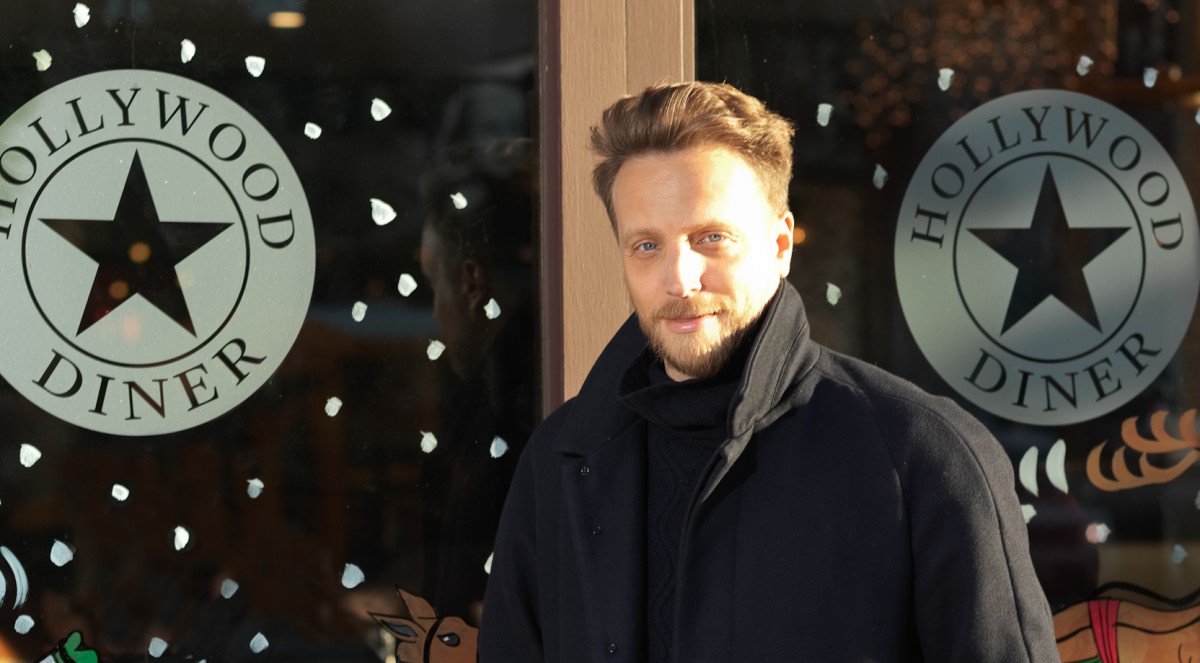 Fresh from the pages of The Daily's special Hollywood issue, and just in time for last night's inaugural Fashion Los Angeles Awards…InStyle has long dominated coverage of the celebrity lifestyle. Since top ed Ariel Foxman took the helm six years ago, the mag has had bragging rights for featuring megastars before anyone else in the fashion pack.
How did InStyle develop its own unique take on Hollywood?
When the magazine launched 20 years ago, it was about the private lives of public people. It was innovative at the time—nobody thought you could make a magazine
about what people do in their off-hours. When I came on board in 2008, people were familiar with the concept, but we were operating in a world of celebrity weeklies. We brought the focus back to celebrities as aspiration and fashion inspiration.
Why else do celebs like to work with InStyle?
Celebrity, in our space, equals glamour, luxury, beauty, and fun. InStyle is an honest, friendly, optimistic, and snark-free product. We've maintained our access
because we don't trade on our access. We don't rehash someone's lowlights in an article, and we're very keen on maintaining that.
How do you find emerging talent?
I have an incredible team, and they've made a religion out of it. A week doesn't go by where they don't have me see a pilot, watch an eight-minute clip of a movie, download a song, look into a girl, or check out a YouTube clip.
Any pivotal examples?
Our West Coast bureau chief, Glynis Costin, saw a very short clip of 12 Years a Slave months and months before it came out, and she said we had to shoot Lupita Nyong'o. I trust my team—they rarely miss a beat. We ran a full fashion story on Lupita in December 2013. We were the first magazine to bring her to any fashion audience, way before Vogue, ELLE, Glamour, or any of our competitors.
Who else has InStyle covered way before the glossy glut?
Jennifer Lawrence. Glynis had seen Winter's Bone at Sundance, and she said we had to do something with her. We used to do a feature called "New Face, New Designer," and featured Jennifer in it in July 2010. The movie didn't even have a distributor yet. She then appeared on our cover in 2013. We also did Jessica Chastain, Emma Stone, Blake Lively, Kerry Washington, and Taylor Swift early on.
Are celebs ever surprised to nab full fashion shoots before they hit it big?
We shot Allison Williams before Girls' first season even launched. We'd seen Tiny Furniture, we knew Girls was coming out, and Allison was Brian Williams' daughter. We shot Allison in this great fashion story, then she sent a hand-written letter to me saying she was so taken aback that we'd done a feature on her when the show hadn't
even premiered.
How sweet! What's a standout, very Tinseltown cover you've made happen?
Our Oz cover from spring 2013. When you take over a magazine, there are all these "rules" that a staff operates under, like only doing solo cover subjects and never doing a cast. I wanted to do something more innovative around Oz, because it had three cover girls: Mila [Kunis], Michelle [Williams], and Rachel [Weisz]. Rather than choosing one actress, we went to Disney about doing our first-ever cover like this, and leveraging it internationally with at least 10 InStyle editions.
How did the issue do?
It sold quite well. But I don't think it's something we'd do often; there aren't lots of movies with that range of cover girls.
Who's on your radar for 2015?
Nicola Peltz and Gugu Mbatha-Raw.
Are you more of a film or TV junkie?
Film. I love choosing somewhere to "go" for two hours with a movie and be immersed. I'm not a binge watcher. I'll do it, but I much prefer to watch a movie. Also, I love travel, and foreign films feel more like a travel experience.
Any recent films you can't stop recommending?
I was blown away by Cake and The Theory of Everything.
Do you get really into Oscar nominee predictions?
I used to, but I see everything up until the last moment, so it's hard to get any perspective. At this point, I'm so close to so many of the publicists working with the nominees that I'm not rooting for the films I like—I'm rooting for the people working with the people who are nominated, or for the designers dressing those nominees.
What's the story with the magazine's Golden Globes bash?
We partner with the Hollywood Foreign Press Association and co-host the official after-party with Warner Brothers. We've thrown it for years, and it's successful year in and year out. If something has to change, like the step-and-repeat did this year, it's a big discussion, because it's such a fine-tuned, well-oiled machine.
Do you get starstruck?
I don't, but I was very excited to meet Jodie Foster. She came into the party with her two sons, and we had this big chocolate display. I was having a lengthy conversation with Jodie, and behind her, her sons were ravaging the chocolate—eating it and shoving it in their pockets.
Ha! Where do you spend time when you're out west?
I stay at the Four Seasons, and I'm usually at the Chateau or Soho House for a few meals anytime I visit. I have a lot of friends in L.A., so I'll also go to their houses.
Would you ever move to L.A.?
If the job were compelling enough, sure. I've never been to L.A. and had a bad time.
PLUS! Chicsters Rave About Foxman and InStyle:
Drew Barrymore: "InStyle has never faltered from being a total class act. It's constantly entertaining, informative, and beautifully laid out. I think they bring out the best in everyone. Ariel Foxman is a profoundly kind and supremely intelligent man. He is a shining example of humanity as well as business."
Tom Ford: "When InStyle launched, it created a new paradigm for magazines by merging the world of celebrity with that of fashion. It was one of the first publications to feature a celebrity as a cover model. It was, and continues to be under Ariel's leadership, a trusted and hugely successful resource of fashion and lifestyle for women."
Jessica Chastain: "I always know that I'm going to have a fantastic time when I work with InStyle. It's obvious that the editors love what they do and have very high standards for the magazine. The photo shoot set is relaxed and fun, and you should see the racks of clothes! I could spend hours looking at each of the gorgeous pieces the fashion editor brings to set. I always walk away knowing that we did something special."
Kerry Washington: "InStyle is a magazine that speaks to and serves readers who understand that connection and who strive to bring the magic of the runway and the red carpet into their own sense of style."
Joseph Altuzarra: "I admire Ariel not only for his professional vision, but also for his warmth and kindness. I feel so privileged to count him as a friend."