Read today's dose of chic intel right here…
Fenty Teams Up With ASAI for New Collection (British Vogue)
Fenty is releasing its first-ever collaboration. Rihanna, who has previously worn designer A Sai Ta's line ASAI, is teaming up with the label on a limited-edition capsule collection. "Rihanna's at the vanguard of contemporary culture," Ta tells British Vogue. "I really respect what it takes to push the envelope in these increasingly competitive times. She's been an incredible supporter of my work." The 24-piece collab is available exclusively at Selfridges now.
Pinterest Is Launching a Tool to Track Trends (Vogue Business)
Pinterest is making its troves of search data visible to the public. The platform is launching a new tool, Pinterest Trends, that will track what items and ideas are trending on the site in real time. The company is hoping this will become more lucrative for advertisers, but — much like Lyst's "Year In Fashion" report — this could be interesting to the general public as well. Pinterest Trends is currently in beta, but will roll out to the public in the next few weeks.
Alessandro Dell'Acqua Brings N21 Back to Men's Fashion Week
N21's foray into co-ed runways didn't last long. After briefly showing its men's and women's collections together last September, the brand is once again returning to Milan Men's Fashion Week in January. "The decision to go back to putting on an individual men's show reflects our intention to devote more space and support to the men's segment of our business, which is currently showing major signs of growth and thus of the great growth potential of the brand," says Alessandro Dell'Acqua, N21's founder and creative director.
Supreme Is Now Fetching as Much as Hermès at Auction
Streetwear is now officially a major player in the luxury resale market. At a recent Christie's online auction a Supreme trunk doubled its estimated selling price, fetching $125,000 — the same price as an Hermès Himalaya Niloticus Crocodile Birkin bag with palladium hardware. Granted, there was still a luxury element to this particular Supreme item: it was part a collaboration with Louis Vuitton. Other Supreme items at the sale included two signed skateboards designed by Kaws, which went for $32,500, a pinball machine (sold for $32,500), and an Everlast boxing group ($17,500).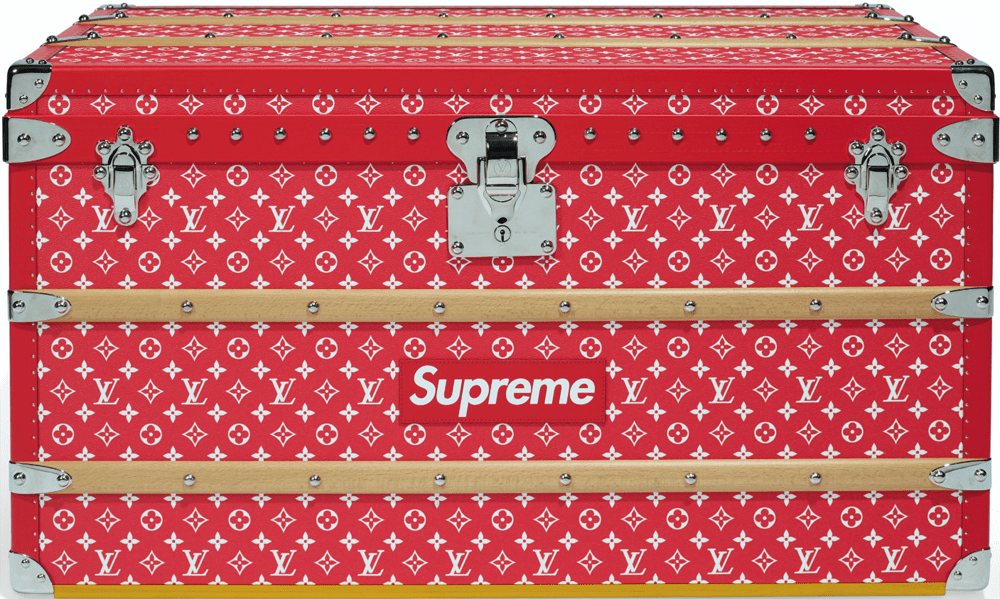 Subscribe to our newsletter and follow us on Facebook and Instagram to stay up to date on all the latest fashion news and juicy industry gossip.