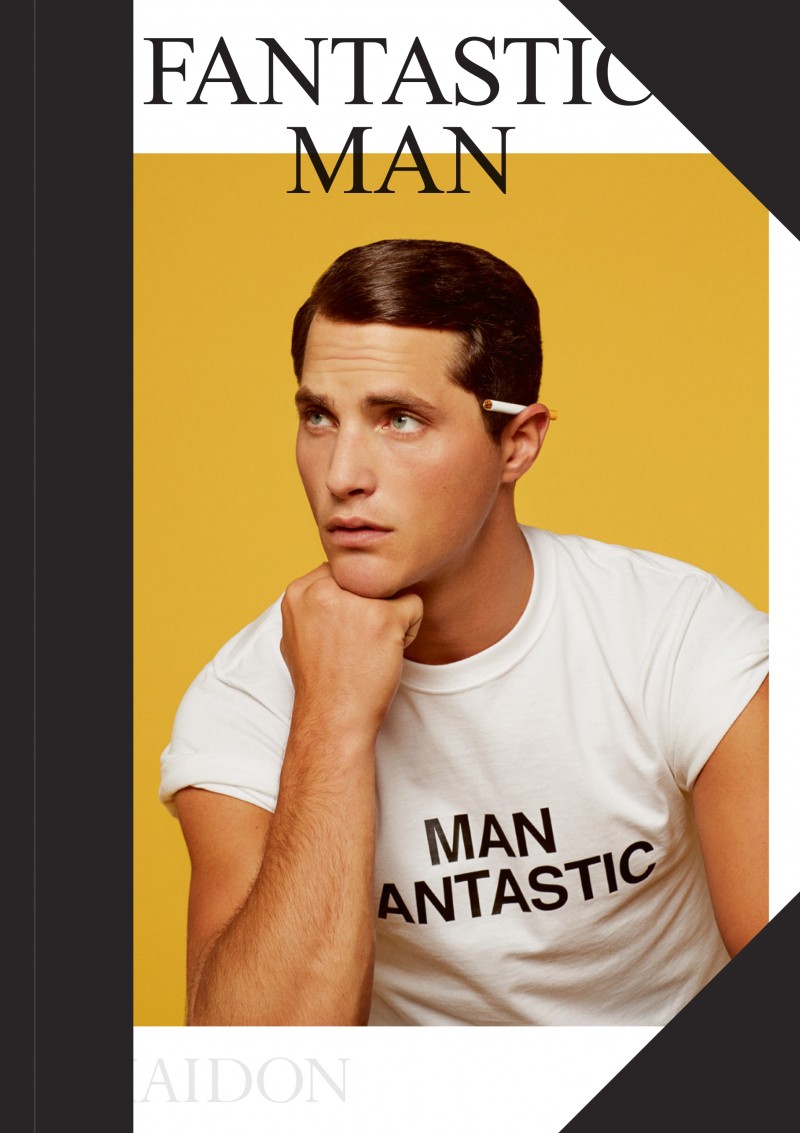 Fantastic Man just got even more fantastic. The mag, which was created in 2005 by the Dutch Gert Jonkers and Jop van Bennekom and has since become known for its innovative design and avant-garde treatment of masculinity, is celebrating its 10th anniversary with a 288-page hardcover book: Fantastic Man: Men of Great Style and Substance (Phaidon 2015).
On the cover of the stylish tome is the iconic image of Ollie Edwards shot by Collier Schorr for the 18th issue. Inside are 30o-plus images culled from the 21 issues of the Fantastic Man archives, including covers and exclusive photo shoots with style icons like David Beckham, Tom Ford, Jonathan Adler, and Spike Jonze by renowned photographers including Juergen Teller, Bruce Weber, and Wolfgang Tillmans. Alongside the imagery are intimate, original interviews with the 69 different subjects from issues past, as well as brief profiles on what the guys are up to today (think: Ai Weiwei, Bret Easton Ellis, Bryan Ferry, Helmut Lang, and Ewan McGregor).
The book is out October 26 and can be ordered now from Phaidon.