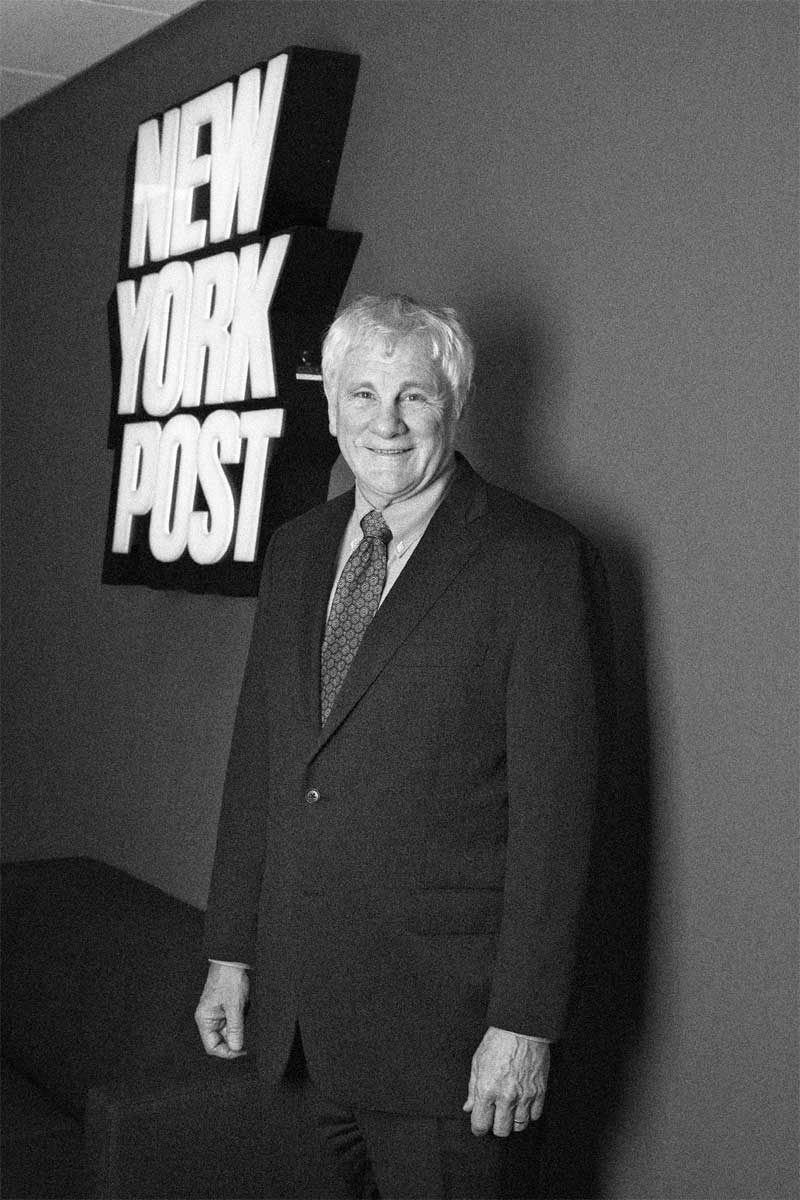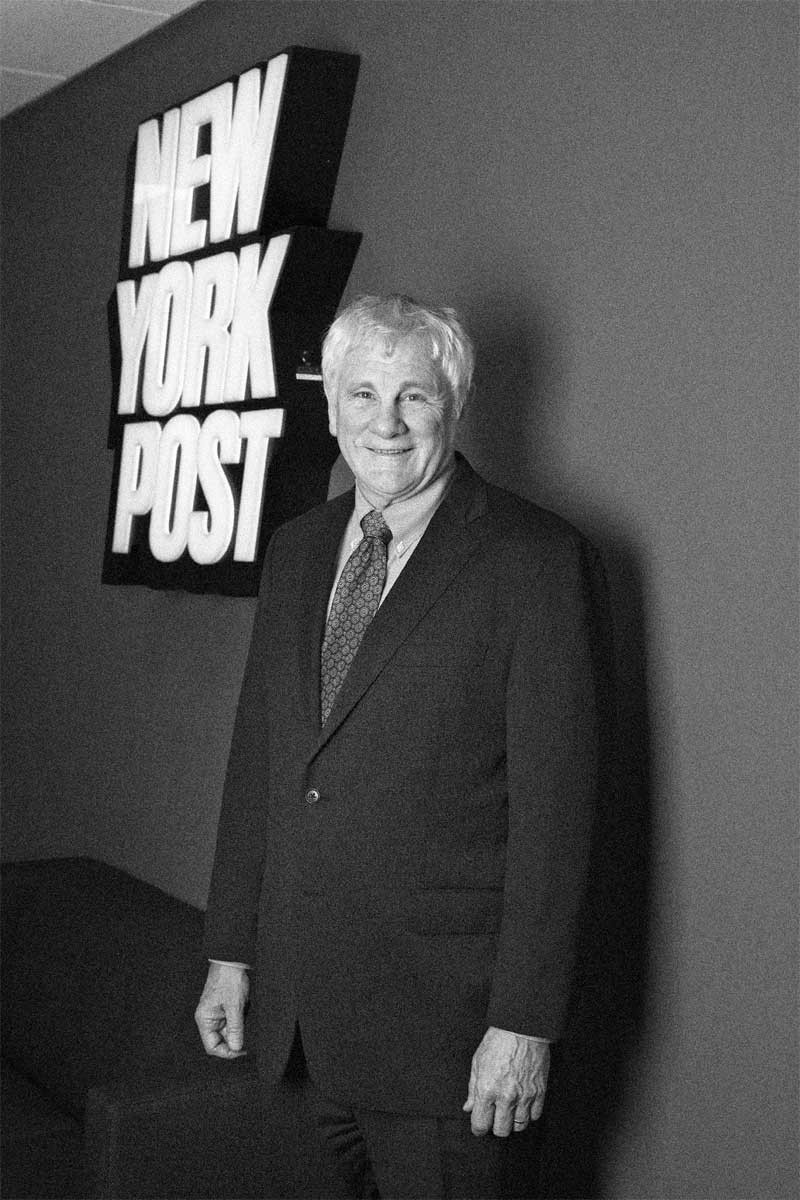 The New York Post's storied media columnist Keith Kelly has been inspiring fear and awe in the hearts of insiders for the past 18 years. With so much tumult rocking our industry to the core, isn't it about time we asked him some questions for a change?
Keith, many of us are scared. Are we undergoing a seismic shift in media?
Absolutely.
How is that playing out?
The big question is, Can content actually be made to pay? A recent survey says that 49 percent of people get their news from 10 news sites, and one of them was msn.com, which I assume is just a default browser. What that says is an extremely small number of people are making money on digital content, unfortunately. The problem is that banner ads are extremely ineffective, and their value is dropping every year. If you have the same amount of ad buying on a digital site this year as you did last year, your revenue probably dropped 10 percent. That's a challenge. Now, brands are trying to do videos and native advertising, and that's all quality stuff—the problem with that, of course, is that it's very labor intensive.
Is native advertising the only way people are really making money right now?
It's not the only way—the paywall works in some cases. The Wall Street Journal and The New York Times have paywalls; USA Today doesn't. It depends on how specialized your content is. Mass content that you can get anywhere is very hard to get people to want to pay for. Business sites have a much better option, because of the fear and greed factor—people are afraid to not have the information. A consumer site—what the Kardashians are up to—doesn't really impact your life. It's interesting, and it's a page view, but if you don't have it, your life goes on. If you don't know the price of oil up to a nanosecond, you could lose a fortune.
What's the solution for fashion titles?
Fashion still seems to love print, because color and texture transfer much better to a print vehicle than a digital vehicle. Mode Media has far more traffic than Vogue.com, but Vogue.com is where [advertisers] want to be—there is an element of paying for premium content in the fashion world that they have built into their business model. Advertisers aren't looking for the lowest common denominator—they're looking for a showplace, the place with the most impact, the most prestige. Most ad agencies and advertisers secretly know that a banner ad is really the equivalent of the old-fashioned print junk mail. A 2 or 3 percent response rate is considered wonderful in junk mail. The reality is that's kind of the response rate you get in banner ads, and that's what's driving the price of them down.
What's going on at Condé Nast?
It's the same thing for everybody—they're hoping print will stabilize while digital revenue takes off. So far, unfortunately, the digital increase, percentage-wise, is not offsetting the print decline.
What do you make of the merger between Hearst and Condé Nast for business services?
Back-shop stuff. It's a good cost-saving thing—they'll get better pricing, they'll lay off some people. You're probably going to see more of that as the industry consolidates. Don't forget, these companies have had back-shop deals for years, and they're not going to spill over into any friendliness on the editorial or advertising side.
What do you make of the rumors that the Newhouses could be looking to divest of Condé Nast?
It's believable. They'll deny all those rumors up until the day they're no longer deniable. One thing they are clearly doing is putting a lot more emphasis on their digital venture field. They're now looking for outside venture capitalists to join them. They recognize that the newspaper business, which once funded everything, is not going to do that anymore. Their point of view is that if the newspapers don't make money, we're out of the game—so we see sweeping consolidations from Michigan to New Orleans, where they're dropping print editions. They are rumored to be doing the same thing with New Jersey newspapers. Parade magazine, which was once a cash cow for them, was sold. They have major, major problems, and I think the new generation realizes that they're never going to be able to replicate what they did. They could, conceivably, sell. I think right now, they're in the midst of diversifying and getting digital and tech-savvy.
Could Hearst emerge as an interesting buyer for Condé Nast?
I don't know if they'd want to gobble it up en masse, because so many of the titles are head-to-head competitors in strong strategic areas. I don't think there'd be any anti-trust issues, but Elle and Vogue and Harper's Bazaar—okay, you can have two of them, but if you have three of them in the same company…I don't know. W would be in there…I don't know how much support you would get, and how much it would blunt your competitive advantage.
Do you think it's the right time to make replacements at the top of the masthead on the edit side? Let's talk David Granger, for example.
For years, David Granger was supposedly an independent cowboy. He didn't really like to integrate into this new way of doing stuff. If they were doing a cover story on George Clooney, he wouldn't set up an advertising luncheon with George Clooney. He wasn't that big into the red carpet and TV appearances, carrying the flag of Hearst and Esquire. He was a throwback to an old-school editor, where he did his job, and he did it well, but maybe he didn't play the hierarchical corporate game as well as some of the others.
What do you think about Jay Fielden taking over at Esquire?
One of the problems with David Granger was he wasn't a fashion-forward kind of guy; he was a man's man—cigars, whiskey, sports. Fashion, no. He didn't have enough. Could Esquire be a remake of Men's Vogue? I hope it doesn't go that far, but it will definitely migrate more in that direction.
Were you bummed when Details folded?
I'm sorry to see anything go. People you've known and covered who are now out of work—it's worse for some of the midline reporters and staffers than it is for the editor in chief. You hope he has a good severance package and he's put money aside for a rainy day—it happens to everybody.
Which editors are doing a good job these days?
[Cosmopolitan's] Joanna Coles and [The Hollywood Reporter's] Janice Min are doing a phenomenal job—they're multiplatform, they don't mind carrying the flag, they're at everything. Those are two of the hottest right now.
Do you expect to see the departure of a lot of print titles in the next five to 10 years?
The good ones will survive, but if you were hanging in third of fourth place…in the boom time, you could have done it, but not now. At the same time, I think a lot of digital titles will go away, too. It used to be that you could put something up and just get traffic, but that's not the case anymore—you need to have quality traffic, and results. On the ad front, which will help print, is the propensity for ad blockers on the digital side. It's a bigger problem in Europe; it's coming here. They're thinking that, like, 15 percent of the ads now don't get seen by anybody—some of them are only seen by robots. In the past year, advertisers have really stepped up the need to prove that these ads are going to be seen. That's going to put pressure on digital. The other problem that I think a lot of digital sites and ad agencies have is that they're all enamored with the latest technology—Snapchat and Instagram—and I think to some extent, they've lost track of the purpose of an ad. The purpose of an ad is to make you want to buy something—a watch, a car, a pair of shoes. A three-second view of something you're clicking off of isn't going to create that desire. Secretly, the ad agencies know that's one of the problems; that's why they're not paying a lot for the ads.
Is there a future for the six-figure ad page?
For the premium products, yes. For the also-rans, no.
What's going to happen to all these print editors who are out of work?
Consultants. They'll make a campaign: Don't let this happen to you.
Let's talk about Allure. Is the print going away?
It's been rumored for years that that was going to happen. I think what prevents it is they realize that print still has price integrity in terms of an ad. A lot of websites don't have price integrity—you tell [advertisers] that the ad is going to cost $50,000, and they say, "How 'bout I give you 25?" Your person says, "Okay, I'll take it." With print, they still regard it as, okay, you have to hire editors, there's a manufacturing cost, a paper cost, a mailing cost, a trucking cost…even if they don't want to advertise, they don't try and drive the ad price into the ground as much. With digital, they do. They don't think there's any cost of doing business with digital. They think the content just magically appears, and they can drive the price lower and lower and it won't make a difference. But it will make a difference—you can't have good content with no producers, no writers, no editors, no videographers. You still need good, engaging content—whatever you call it.
How do we get CPMs up on digital?
I think they'll come up when a lot of the crappier sites disappear, and the premium sites can survive. I think they'll also come up when there's more paywall integrity. You hope that your content is valuable enough to pay a nominal price—not a sky-high price, but a little bit of a toll, a gate, to get through.
Anna Wintour recently did an interview with the Times, which I'm sure you saw. She mentioned a few editors by name—Graydon Carter, David Remnick—that seemed to be out of her area of focus.
Yeah, they would still report directly up. She's not going to go in and try to redo their magazines while they're there.
But it seemed like everyone else was kind of fair game.
I would say so. I would expect to see some kind of elevation of Anna, off of day-to-day editor-in-chief duties. Not that she would be hands-off, but she might delegate more of that. There are rumblings that Natalie Massenet is somehow coming over, not as an editor but as a chief brand officer of something…I don't know if there are any noncompetes tangling her up for a year or so, but I would expect to see her somewhere at Condé Nast within the next year.
Do you think Anna's there for the long-term?
If she goes, it will be her choice to go. If she wants it, it's hers to keep. Fashion being such an important part of the Condé empire, she's the No. 1 fashion person. Bob Sauerberg is a person in a suit who worked on consumer marketing and circulation—he's not going to impress anybody in a fashion meeting. He's well-dressed and everything, and he's a nice guy, but Anna's the person they want to see. As long as that's the case, she's there.
Or as long as the Newhouses still own Condé Nast.
Well, if the Newhouses sell, all those high-priced editors will go. There's no way they're sticking around. If an outside investor comes in and looks at those salaries, he's going to say, "Here's a way to get rid of 10 or 20 million in cost."
How do you feel about the idea that a lot of people in New York media are scared of you?
I think a lot of people in New York media like it when I cover their nearest competitor. Some people said that when they got to meet me in person, they were surprised that I was a nice guy. I'm like, Yeah, I have a family, I'm a Little League coach…but we're not doing puff pieces.
How many irate phone calls do you get a day?
Not too many. Every now and then, you get some crackpot who's trying to sue. Nobody's ever landed me in court. We've had lawyers threaten, and whatnot, but we're not reckless with our stuff. We sometimes take a hard edge, but we're still journalists at heart. If we run a rumor that we believe to be true, you'll hear about it, and you'll have your say-so. It's just hard-nosed, gumshoe reporting.
What do you love about this beat?
The sheer joy in beating the competition. When a story breaks and people say, "Did you see what Kelly or The Post is saying today?" I love it.