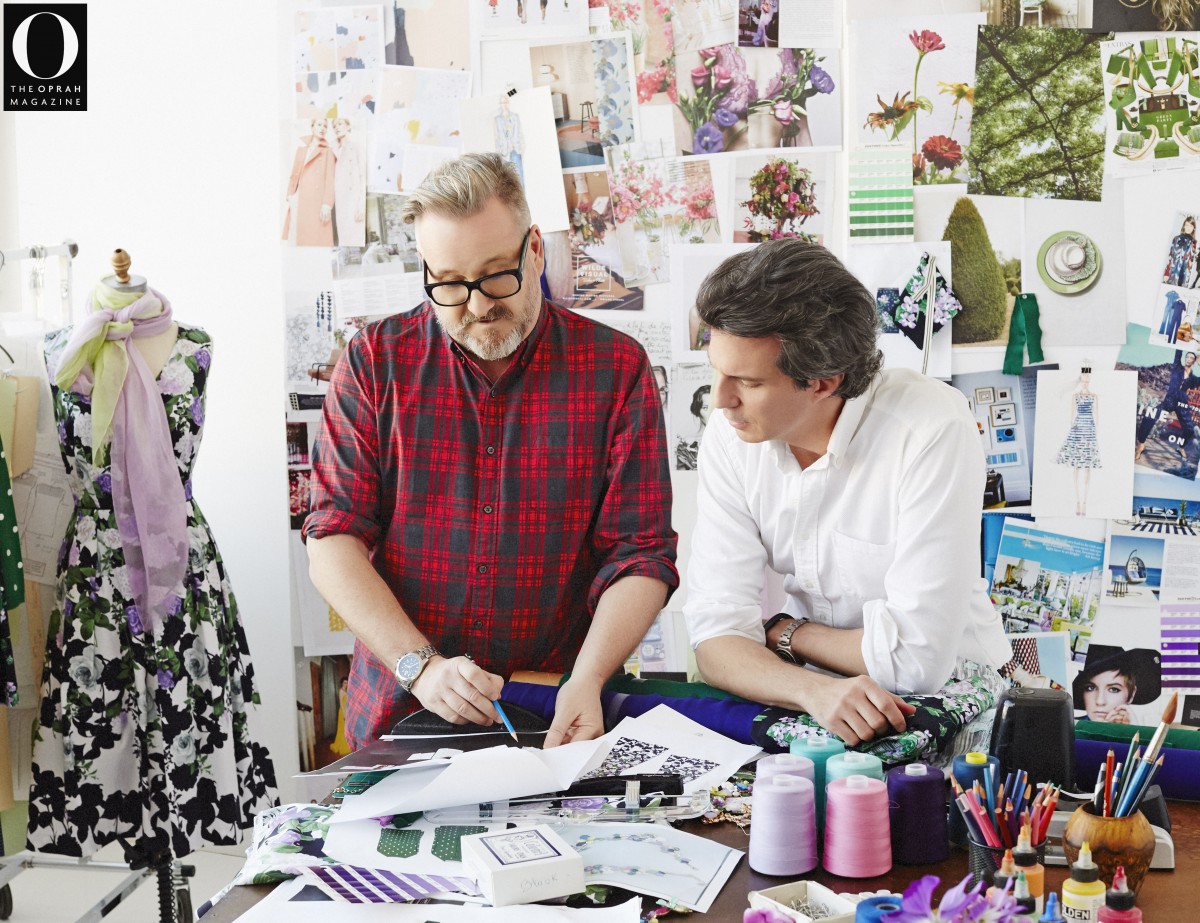 Last year, Talbots teamed up with Dress for Success to supply women with the wardrobe essentials needed to nail a job interview. This season, they've partnered with O Magazine to take it to the next level, offering up a seven-piece capsule collection available February 22. Designed by O mag's creative director Adam Glassman and Talbots SVP of design Leon Green, the capsule ranges from tops and bottoms to accessories, and 30 percent of net proceeds go toward the organization. We stopped by Talbots' NYC offices to get the scoop on the collab from Glassman and Talbots' SVP of marketing, Deborah Cavanagh…
Tell us about the collection, please!
Adam Glassman: Talbots' Leon Green really is the uber designer for the entire brand. He has great taste and really good ideas. So we created a core group of pieces that could stand on their own but also look beautiful and work with whatever else is in the store at that delivery period.
Any favorites? Walk us through some of the pieces…
AG: Well everyone loves a dress because there's nothing easier than wearing a dress. O's input here was to open up the neckline a little bit so you end up looking immediately at someone's face, rather than some high-necked thing. It's all about being flattering. And they have stretch—everyone needs stretch in their life! As for the pencil skirt, this is my personal touch, adding the grosgrain ribbon waistband. I feel like you want your clothes to have a little bit of whimsy. They should be fun. This tuxedo shirt—we didn't want it to be plain, so we added a little bit of chartreuse at the buttonhole. Chartreuse is my personal favorite color. It's about special things. I think people appreciate things that are special.
Deborah Cavanagh: Nothing about our partnership is of the moment; it really is about enduring ideas and honoring our women who are at a point in their life, either in their 20s, 40s, or 60s, where they really care about living a richer life—being connected to values and making a difference.
What other ways can people get involved, if they aren't buying the capsule?
AG: Talbots is doing a drive, so you can drop off your own stuff from March 1 to 6. Or you can give a cash donation. Last year, it was amazing how many people just gave cash.
DC: Last time, our customers generated 4,000 boxes of clothes, basically brand-new. And most had dry-cleaned them first. That's what confirmed we were onto something and we decided to go broader. The collection is in our 500-plus stores, on the website, and in the catalog.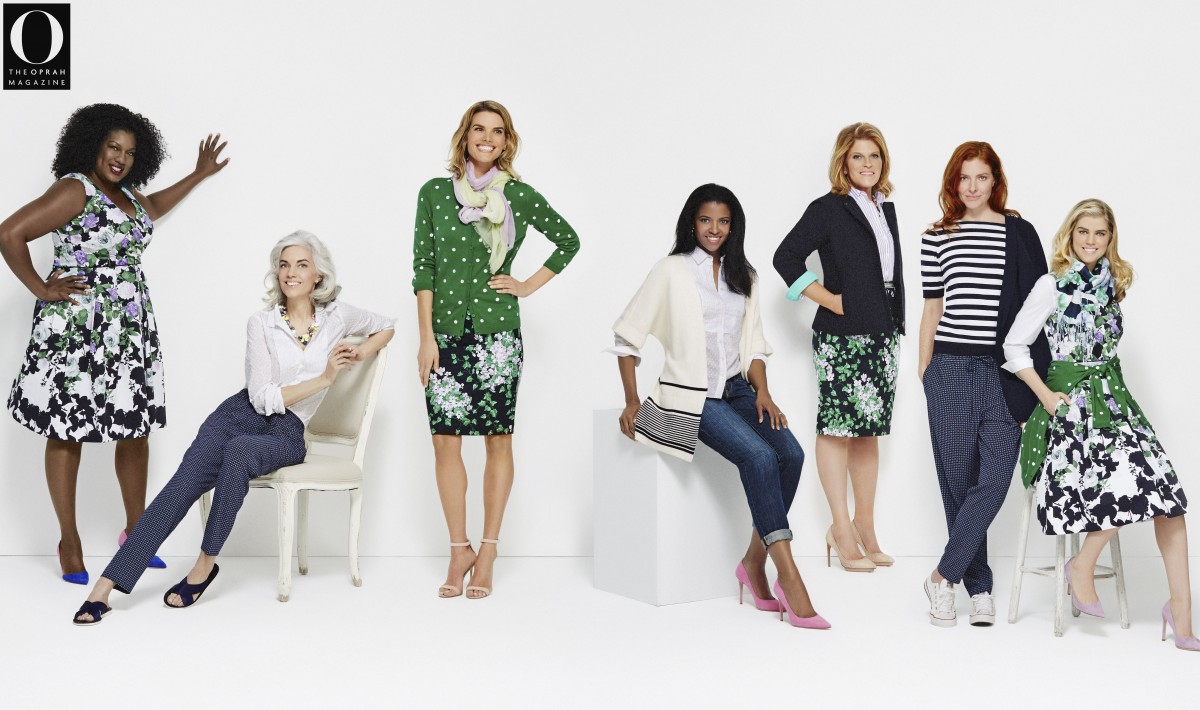 How is O Magazine highlighting the big event?
AG: We have a really good story in our March issue, which is about spring decluttering, and this was the perfect fit. You clean out your closet, bring it to Talbots, and start looking for new stuff for the new season. We did a feature with seven real women, all noteworthy in what they do, and had them model the clothes. And we wanted them to help collaborate, so they helped style the clothes. You want to see the woman first, then the clothes. I think there's something wrong if you see the clothes first…then you're like, Who is that person, and why is she in that crazy outfit? We also interviewed three women who went through the Dress for Success program.
DC: We also styled it with other pieces to show people they can wear it with other things. Also, when a woman lands an interview and is part of Dress for Success, she gets a suit, and if she gets the job she then gets five more items for her wardrobe. It keeps going!
Can you offer up some of your best dress-for-success interview tips?
AG: You should always look pulled together with your hair and your makeup. A lot of people forget that. They have a great outfit and then they have nightclub makeup on. Especially for the interview…and maybe the first few months on the job. If you can, go to that building a day or two before and hang outside and see what people look like when they're going in and out of that office. If they're suit-y, then you know they're a little more buttoned up. If they look a little more creative or casual, that's different. I've had people come into the magazine dressed like they're interviewing for a banker position. They look nice, but it's not necessarily applicable to our environment. And then I've had people show up in tube tops in the summer…I understand it's warm, but again, that's not necessarily appropriate for even a creative environment. A great shoe and a nice bag are key, too. Not necessarily expensive. Just appropriate.
Any others?
AG: Things should fit! No matter where you buy your clothes or how much you want to spend, you usually need a little bit of tinkering and alteration. It will automatically make everything look a little more luxurious!