It was around 2004 when viewers around the globe discovered their obsession with Eva Longoria, when she starred in the ABC hit, Desperate Housewives. Since then, the actress has become an international sensation and fashion icon. Now, as she has three directorial projects under her belt, the beauty is heading to New York Fashion Week—as part of Kia STYLE360'S lineup—to present the Spring/Summer 2018 line of Eva Longoria Collection, her namesake line of affordable ready-to-wear sold exclusively on her e-commerce site. From her new project to her style evolution to what category she'll walk into next (see what we did there?), the actress fills us in. 
Why did you decide to launch your own collection?
I grew up sewing—I started when I was 7 years old making curtains and pillows and graduated to making Halloween costumes for my nieces and nephews. Then it evolved into dresses for my girlfriends. I've always been obsessed with how garments have been constructed, the textiles, the prints, and so I've always known I wanted to do this. It took a long time to find the right partners. A couple of years ago I finally found great partners who shared my vision of making beautiful clothes that empower women, so that's really where it all started.
You're taking your Spring/Summer 2018 collection to NYFW. What triggered this?
It's not even a dream come true because I couldn't have even dreamed it—it's so beyond my thoughts. It's very surreal that this is happening, and it's exciting. We got a call from STYLE360 about showing my spring line, which marks a relaunch for the Eva Longoria Collection, as we're now an e-commerce site. It's my favorite collection. For the first time, I think it's the true DNA of my line—we're not designing for a retailer, so it's really reflective of who I want to design for. After talking it over internally, we were like, yeah, let's show it! We're very proud of it and excited to be standing shoulder-to-shoulder with some fashion giants.
What was the first fashion show you attended?
Robert Verdi could tell you that! [Laughs]. I just remember that my first NYFW was very overwhelming. To be there and for it to be live, sitting front row, was fantastic and exciting and energizing. The atmosphere in New York during that time is a different energy.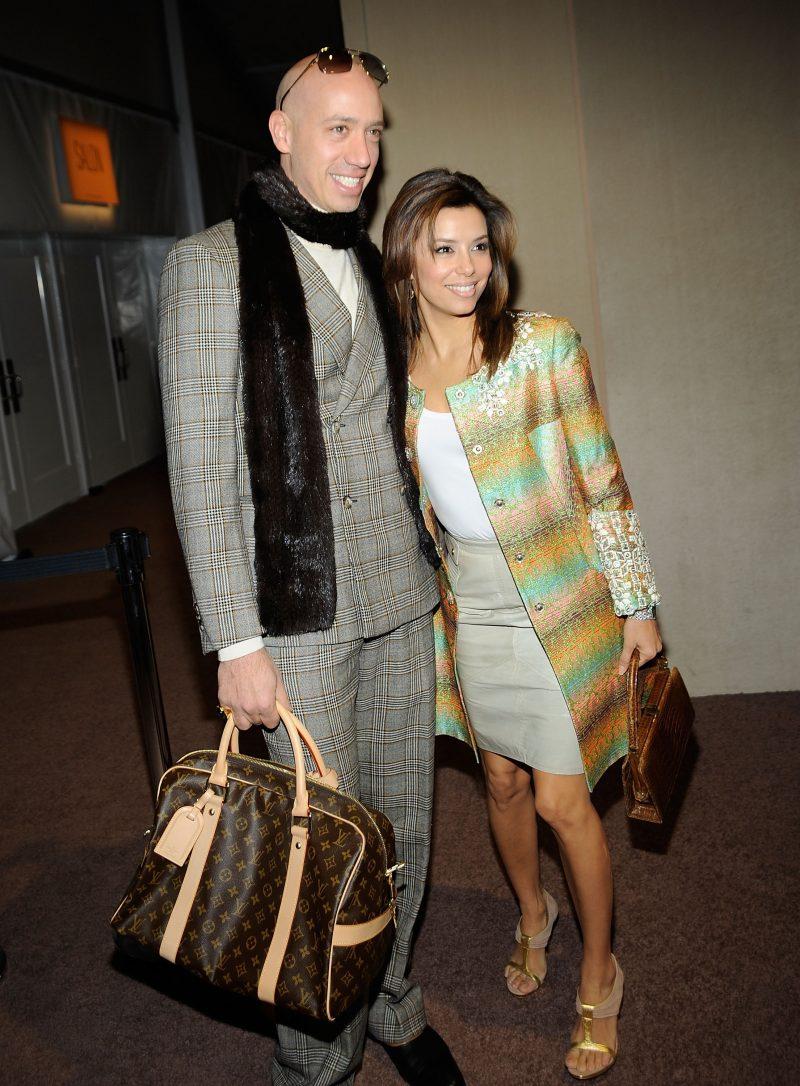 Which designers do you like supporting?
I love Diane Von Furstenberg. She's always been a favorite of mine. I've been to Michael Kors, and one of my favorite designers is, of course, Victoria Beckham. I love wearing her clothes and love her aesthetic as a designer.
What have your collaborations with companies like The Limited taught you?
It's taught me to stay true to my design DNA. Sometimes when you design into a retailer they have a very specific customer. I think my reach is much more broad. I have a very wide bandwith of who I'm designing for, so what was exciting about this particular deliver is that we're going up in sizes with a bigger range, owning more prints…there's a lot of different things we're doing that are more authentic to who I am and what I want people to see.
The brand reflects your personal style—how has it evolved over the years?
It has evolved a lot! I think I used to be trendier. When I look back at photos from 10 to 15 years ago, I'm like, Oh god, why did I wear that? But I think in the last five years I've been leaning more into the classics, so a lot of my line is classic styles with a contemporary silhouette, like making a contemporary blazer with a special, modern trim. I like classic pieces that will last in your wardrobe and you can pull out time and time again and will last you season after season and won't ever feel or be trendy.
What inspires you on the design front?
I'm really inspired by people, in general. I'm also inspired by my global lifestyle—I'll be on the streets in Budapest and go, Wow, look at that scarf! I'll be in the south of Spain and see a pattern or texture I'll want in my line. I'll be in Hong Kong and find a new technique on how to print a fabric. All my inspiration comes from life and my global travels, so I try to bring my international lifestyle into the line. You're not buying a pair of jeans, you're buying a lifestyle.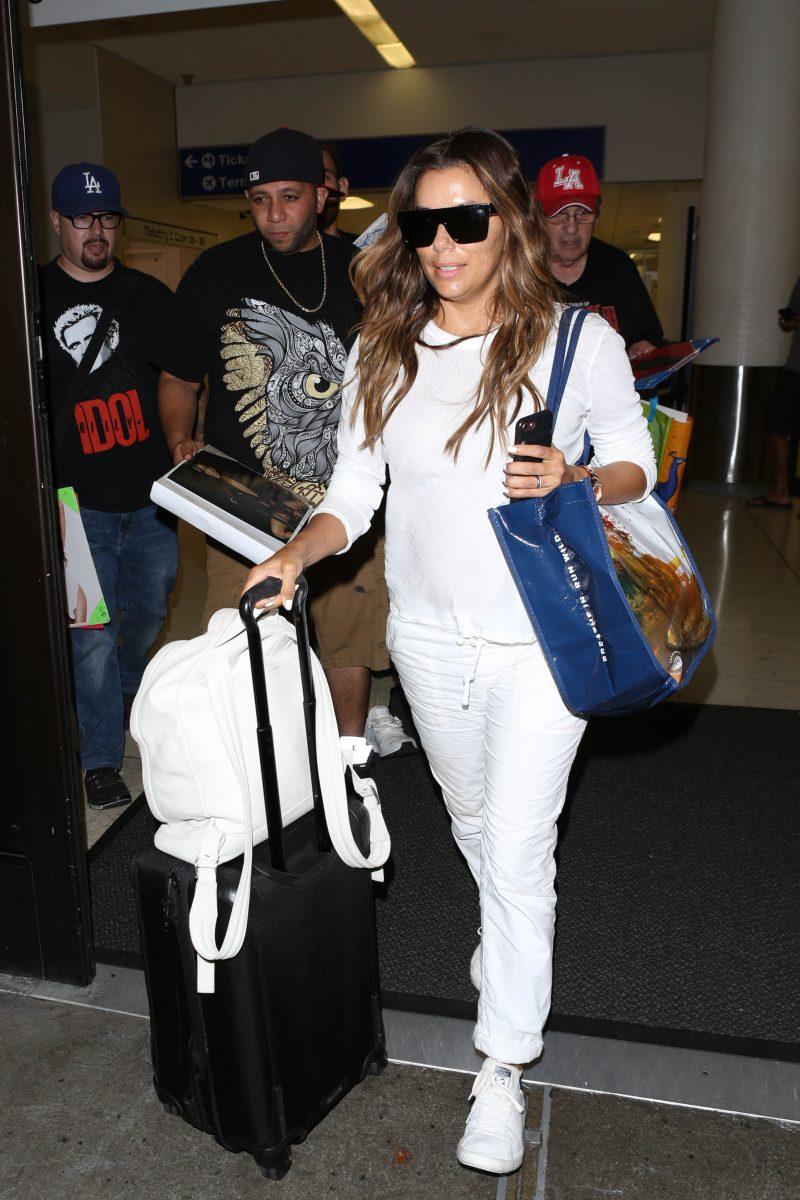 Do you see yourself expanding into accessories?
I think we're going to be dipping our toes into the shoe world first, which isn't too far away, but right now we're focused on the clothing. The one thing we're showing, which I'm beyond excited about, is Set Life, another line under Eva Longoria. It's more casual and is really based on my life onset. It's part Hollywood glamour but rooted in comfort and amazing fabrics. It's following the trend of lifestyle clothing—the casual look and tennis shoes and not a crazy price.
What else are you looking forward to this Fall?
I'm directing a lot and have been behind the camera here in television world. I'm directing Blackish for my second time and The Mick for Fox. I'm also directing Dylan McDermott's new show L.A. to Vegas. I'm so excited for all of these upcoming directorial projects because I love being behind the camera. I think it's because I'm a control freak!