What: Skincare can be confusing, but thanks to one wonder product, your routine doesn't have to be. Enter: MACRENE Actives Skin + Earth High Performance Face Serum; an innovative, firming, and lifting formula that works overtime to mimic what in-office treatments promise by targeting and boosting elasticity, thanks to over 37 clinically efficacious plant-derived ingredients, antioxidants, and power players. "Anti-aging used to be just about wrinkle reduction, but I realized that skin laxity is a distinct category on its own, and the mechanisms that govern it are different,"says Dr. Macrene of the methodology behind the product. "This covers all the bases." Sophisticated peptides specifically up-regulate elastin formation, while a mix of four hyaluronic acids at different molecular weights immediately plump skin and boost the production of collagen and elastin beneath the surface. Combined, this helps to reduce the appearance of fine lines and wrinkles. "I've found through my research and work with patients that hyaluronic acid delivered into the skin's layers has a biostimulatory effect," Dr. Macrene further explains.
Who: As one of the industry's most renowned dermatologists and clinical scientists, you're as likely to come across Macrene Alexiades, MD,PhD, FAAD spearheading groundbreaking research or regularly publishing her findings as you are to see her on the front row at fashion week, thanks to her impressive clientele and supermodel following. With each product, you can rest assured that Dr. Macrene's seal of approval is on every clean, green, clinically-proven ingredient inside. Indeed, many of them are also harvested on her own organic farm in Rhinebeck, New York. MACRENE Actives products are formulated by in-house chemists in Dr. Macrene's own lab, and subjected to rigorous post-market testing by third-party labs to ensure they deliver the impressive results they promise.
Why: We love this hard-working, no-nonsense, ethically-sourced, and sustainably-manufactured serum as much for what it includes as what it doesn't: there's no fragrance, silicone, talc, mineral oils, petrolatum, or animal-derived ingredients, among other things. The clean formula harnesses watermelon extract to counteract DNA damage, pomegranate and green tea for superior antioxidant protection, fever few, yerba mate, and coffee seed to help diminish redness, and amino acids to reduce brown spots. Red algae also turns back the clock and protects telomeres, which govern cell longevity. Now that's what we like to hear! "You're really getting fantastic control over every aspect of skin health," says Dr. Macrene, who recommends daily use for the best results.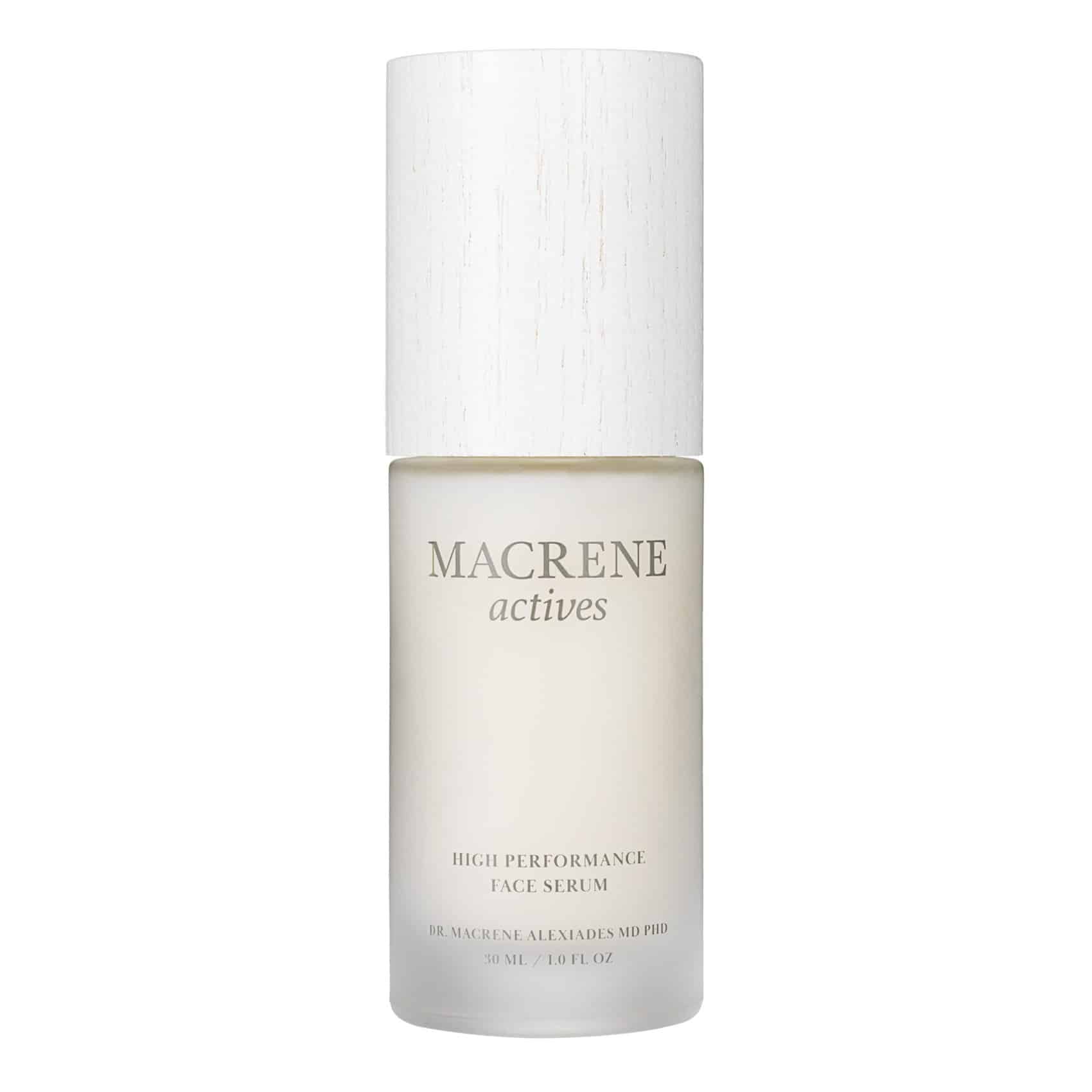 Where: Available via sephora.com and macreneactives.com
How much: $195
Subscribe to our newsletter and follow us on Facebook and Instagram to stay up to date on all the latest fashion news and juicy industry gossip.