Get ready to meet your new favorite jeans, darlings: denim whiz Benjamin Talley Smith recently launched a line of made-to-order (no, really) blues that fit sublimely. You'll get updates on each production stage of your new pair via email, and when the bespoke trou arrive at your door, they'll come with their very own birth certificate. Smith filled us in on his denim-saturated background and much more…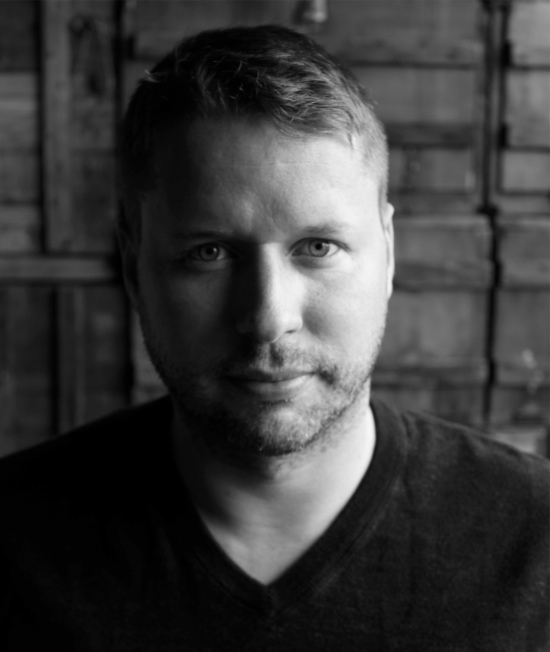 How did the concept for Talley come about?
I've been very involved in the day-to-day process of making jeans since I was in college, so the concept seemed natural to me. Everyone is always surprised when they find out exactly what goes into making a pair of jeans, so I thought it would be interesting to show that process to the end consumer.
Why did the timing feel right to launch your own line?
Talley is actually the 15th brand that I've designed, so I felt it was time to do something that represented my vision and had my name on it.
The line's moniker is your middle name, right?
Yes, it's my middle name. But as the brand has been showing up in the press I keep meeting people named Talley. It's been very interesting.
Where are Talley jeans produced?
All the jeans are produced in Los Angeles in one of my favorite factories. The actual technicians and sewers that made the first samples also make the customer orders. Everyone involved in the process really takes pride in the product from start to finish. All our fabric is from the U.S.A. and Turkey, including two mills that I've worked with for years and I really love their product. I would say both are the best in the industry.
What's the biggest misconception about denim production?
The amount of actual hand work that goes into a jean. Jeans are made by people, almost entirely. Every whisker or crease in your jean is done with someones' fingers, not a machine. Talley takes it one step further. Every jean is sewn by one operator. One sewer makes the jean from start to finish whereas most other jeans are made by an operator that only does one part of the jean, whether that is sewing the fly, waistband, or inseam.
What's your best seller so far?
Reid, our women's high-rise black jean. Then Myles, our mid-rise skinny in indigo, and then the next bestseller is the Lola, which is exciting as it has no stretch and has a great authentic look to it.
Is it trickier to design jeans for men or women?
Designing for men is easier, but I think that's just because I'm a guy. Women's design is more fun, as you can experiment much more.
What's your go-to denim silhouette and wash?
For designing, skinnies are always a best seller because they're so versatile. For washes, something that is based on the way a jean is actually worn. I spend a lot of time replicating jeans that have been worn by someone for years. Those always make the best washes.
Tell us about your time as creative director at Earnest Sewn.
Being the creative director of Earnest Sewn was a great experience because I was able to do anything I wanted and the brand still had a great name. It was a really fun time and we made some interesting things.
What did you get out of your time at Rag & Bone/JEAN?
The Rag&Bone/JEAN project was amazing. It was fun building that and working with Marcus Wainwright and David Neville was great. They were both super hands on and really knew what they wanted. It was a great experience.
You've also worked at cult-beloved labels Evisu and 3×1. Any fun anecdotes?
Both brands helped shape me as a designer. At Evisu we were trying to rebuild a brand that had lost some of its street credit. That was an interesting experience and its actually easier to build a new brand than to rework an existing brand. It was also working with Scott Morrison who was a mentor of mine for many years. He truly is a denim lover and one of the people who changed the premium market, so it was amazing for me to work for him for so many years.
Tell us about working at Alexander Wang!
I'd had been speaking to Alexander Wang for a few years, as they had an interest in launching a denim component to the line. I was hired to consult on the launch of Denim x Alexander Wang and was responsible for setting up the sourcing, manufacturing, and working with Alex on the design, fit, and wash development of the line. He's a great designer and has a really amazing vision. He's really into doing something that nobody else is doing, which was fun for me.
And you also did a stint at Helmut Lang. Any standout moments or memories from that brand?
Helmut Lang has always been dear to my heart, as it was the first brand that I really wanted to work for. I would say the best thing I learned is that brands need to evolve and re-invent themselves; Helmut has had to do that a few times.