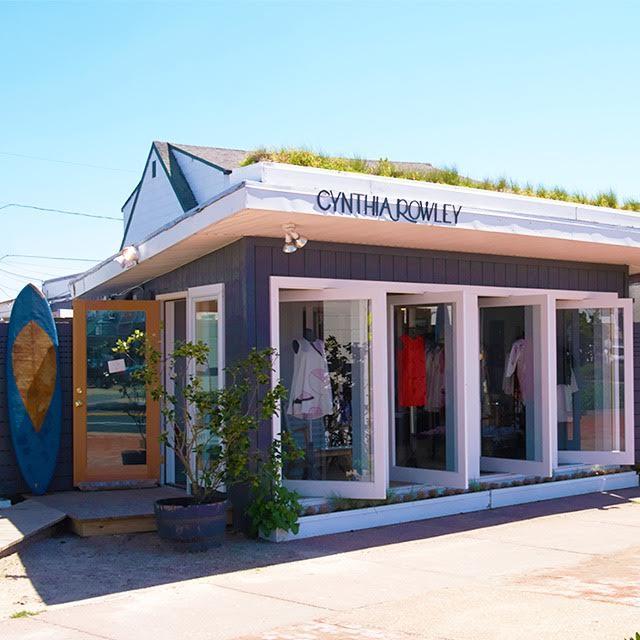 Cynthia Rowley is kicking off summer 2017 with a new pop-up at her Montauk digs. Each summer, her store hosts creative companies—in the past, Rowley hosted La Ligne and Sleepy Jones. This year, she's welcoming CAP Beauty, a natural beauty destination that has a store in the West Village that carries natural skin care, hair care, and makeup, along with SagTown Coffee's outdoor cafe. Her store will stock a special curated selection of CAP as well as Cynthia's favorite summer activity products, from superfoods to body oils and more. Shop four custom CAPsules, which CAP Beauty created for the pop-up, including:
Active Kit: Quinton Shots, Stamba Perform, The Nue Co Plant Protein + Gut Food, Moon Juice Dulse Almonds, Surf Mud Stick, and The Coconut Butter
Hostess Kit: The Genmaicha, Zenbunni Garden Box, Palo Santo, and The Love Bath
Beach Kit: Moon Juice Chili Lime Mango & Rainbow Crisps, Eco Formula Sunscreen, Mahana Body Oil, Mineral Mist, and Outdoor Rescue Lip SPF
Breakfast Kit: Mulberry Overnight Oats, Canyon Coffee, Romy Northover Smoothie Glass, Glass Straw, and The Coconut Butter
The pop-up will be open Memorial Day through October at 696 Montauk Hwy, Montauk, NY 11954.