There are no dull moments in the world of Iris Apfel. The fashion icon has just teamed up with Macy's INC International Concepts for a collection of "must-have" clothing and jewelry centered around fall's mod trend, as well as a line of emojis, meaning your text messages are about to get a chic-over. Iris Meets INC will launch at the retailer in September 2016. We caught up with the style icon while on set for the collection's campaign, where she broke down her latest project.
How was the campaign shoot?
I hope it went well! I think it's phenomenal, from what I've seen.
What triggered this collaboration?
I got a telephone call from Lauren Wilner, who I know from Home Shopping Network, and she said Macy's was interested in doing something with me. I came and I met the staff, we had a few meetings, and they asked me if I would be interested in a collaboration. It sounded very exciting, so I said yes.
Were you involved in the design process?
I was more involved in the curating and editing, and I made suggestions. I didn't sit down and do the actual designs like I usually do. I put it all together. The jewelry was heavily my input, though.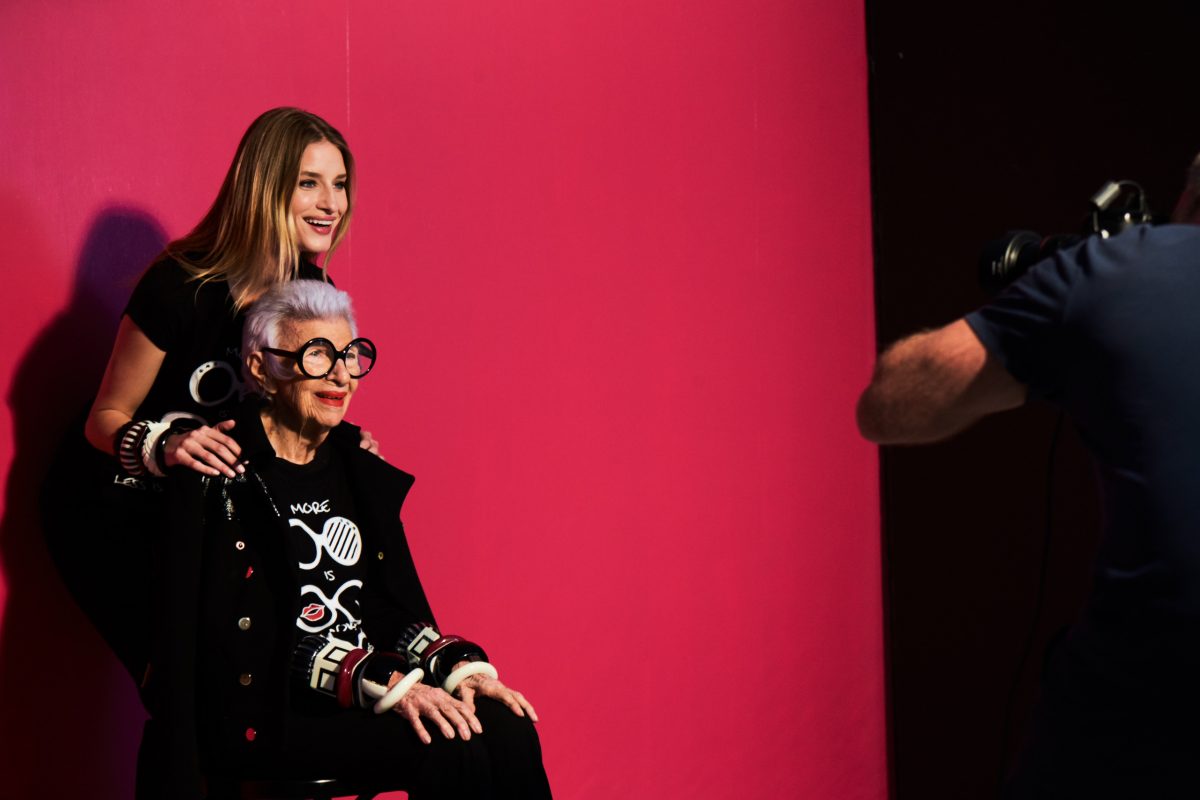 What went into curating your must-haves?
It's a tight collection. I think it covers the bases from morning until night and from informal to formal. Many of the pieces are extremely versatile…it's full of must-haves.
You've made it clear you don't follow trends, but there's a mod feel.
I don't follow trends, but if there's a trend that I like, I jump on it. I love the Palazzo pants, I love the bootcut…everything's very nicely styled, very nicely made, and very nicely priced.
You're also launching emojis as part of the collaboration.
I didn't know what an emoji was and I still am not quite sure that I do. I think the whole thing is silly, but they're generational.
Will you try them out?
No, there are other things that you can concern yourself with. I don't text—I'm a very un-techy person, not that I always want to be. Technologically I live in the 17th century. If people ask if they can send me an email, I always have to say, 'Oh no, darling, send me a pigeon.' That's where I stand.