What do Jessica Alba, Chrissy Teigen, and Emily Ratajkowski have in common (aside from luminous skin)? They all have celebrity facialist Shani Darden on speed dial. The Daily caught up with Darden to find out how she keeps the A-list glowing, and how she made the transition from Destiny's Child backup dancer to skincare guru.   
You used to be a dancer! Tell me about that.
I moved out to LA from a small town in Upstate New York to become a model. Instead of booking modeling jobs, I ended up getting cast in music videos. The funny thing is, I was never really a dancer. I actually can't dance! I somehow managed to wiggle my way into a Destiny's Child video. Eventually I realized my modeling career wasn't going to take off and I started seriously pursuing a career as an esthetician, which I've been passionate about since I was young.
You're one of the most sought-after facialists in Los Angeles. Tell us how you got into skincare.
My first job was for a dermatologist and it was such an incredible experience for me! I was able to learn about so many different skin types and skin conditions. It's also where I was first introduced to retinol. I learned how effective it is, not only for keeping skin looking youthful, but also for helping with acne. However, prescription retinols can have a lot of harsh side effects. This is what made me want to develop my own retinol! Retinol Reform was created to have all of the positive benefits of retinol without all of the irritation.
You're a fan of Lumity Supplements. What is it you love about them?
A great skincare routine, tailored to your skin type, is a huge part of healthy, glowing skin. The other part is nourishing your body from the inside out. I love Lumity Supplements because they have tons of essential nutrients like antioxidants and omegas, which keep your skin young and supple.
How closely linked are sleep and skin condition?
If you're not sleeping well, it's definitely going to show in your skin. That's another great thing about Lumity capsules – they help you sleep better. When you're sleeping well, your cortisol levels are down, which reduces inflammation. Inflammation will show up on your skin as breakouts, so it's all really tied together.
What about diet? Does what you eat play a role in how your skin looks and feels?
Yes, diet absolutely has an effect on your skin. If you're prone to acne, there are a lot of things that you should avoid to see if it clears up your skin. Dairy, sugar, and carbs can all contribute to that, as well caffeine, and even shellfish. In general, if you're sticking to real foods, and not eating tons of processed foods, your skin is going to glow.
It's so hard to keep skin hydrated and looking good during the cold winter months. Can you share any tips on avoiding winter skin woes?
I always sleep with a humidifier in my room, and that's even more important in the winter. The heat and dry winter air can have an effect on your skin. I also love to apply a hyaluronic acid serum before sunscreen in the morning and before moisturizer at night. This helps skin attract moisture and hold on to it, without having to rely on heavy creams, which may cause congestion.
How often do you recommend getting facials?
I recommend getting a facial once a month.
Can you share your favorite skincare product?
Retinol and sunscreen! Texture Reform is my gentle retinyl palmitate serum. It boosts collagen in the skin, reduces fine lines and wrinkles, smooths the texture of the skin, and can help to reduce acne. However, the absolute most important thing you can do for your skin is to wear sunscreen, every single day. Exposure to the sun can lead to pigmentation issues, wrinkling, loss of collagen, and skin cancer. Keeping your skin protected, even when it's cloudy or rainy, is so important for keeping your skin healthy.
If someone could do only one thing to improve the overall condition of his or her skin, what would you suggest?
Wearing sunscreen, every day. It will even out your skin tone, allow scars/hyperpigmentation the chance to heal and lighten, and keep your skin healthy.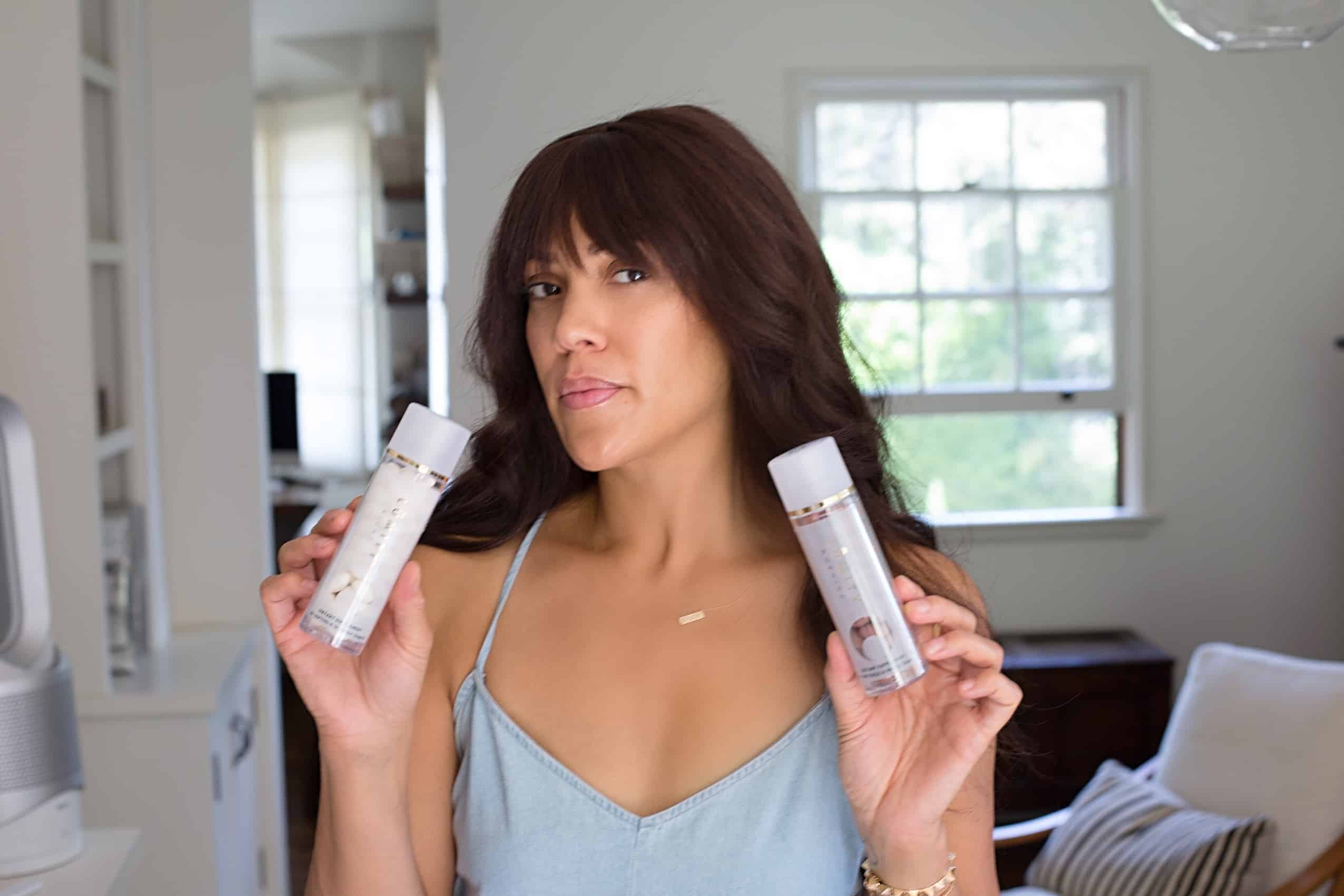 What do you predict will be the big skincare trend of 2019?
I think supplements for skincare will be a huge trend. As people become more aware of the benefits of skincare and overall health, supplements targeted for the skin, like Lumity, will be very popular.
LED Light therapy will also continue to be a trend. The technology surrounding it is always changing and evolving, and there are some amazing devices that make a huge difference in the skin. LED Light boosts collagen in the skin, minimizes fine lines and wrinkles, speeds up healing, and makes your skin glow. I use my Déesse Mask every single day to get all of the incredible benefits!
Subscribe to our newsletter and follow us on Facebook and Instagram to stay up to date on all the latest fashion news and juicy industry gossip.