Anna Wintour knows the power of Beyoncé. If anyone can move magazines in this day and age, it's Queen B, if for no other reason than that she so rarely does press of any kind any more. Her last Vogue cover — September, 2015 — didn't even include an interview. It was just a bunch of gorgeous photos of her and a long think piece about how awesome she is.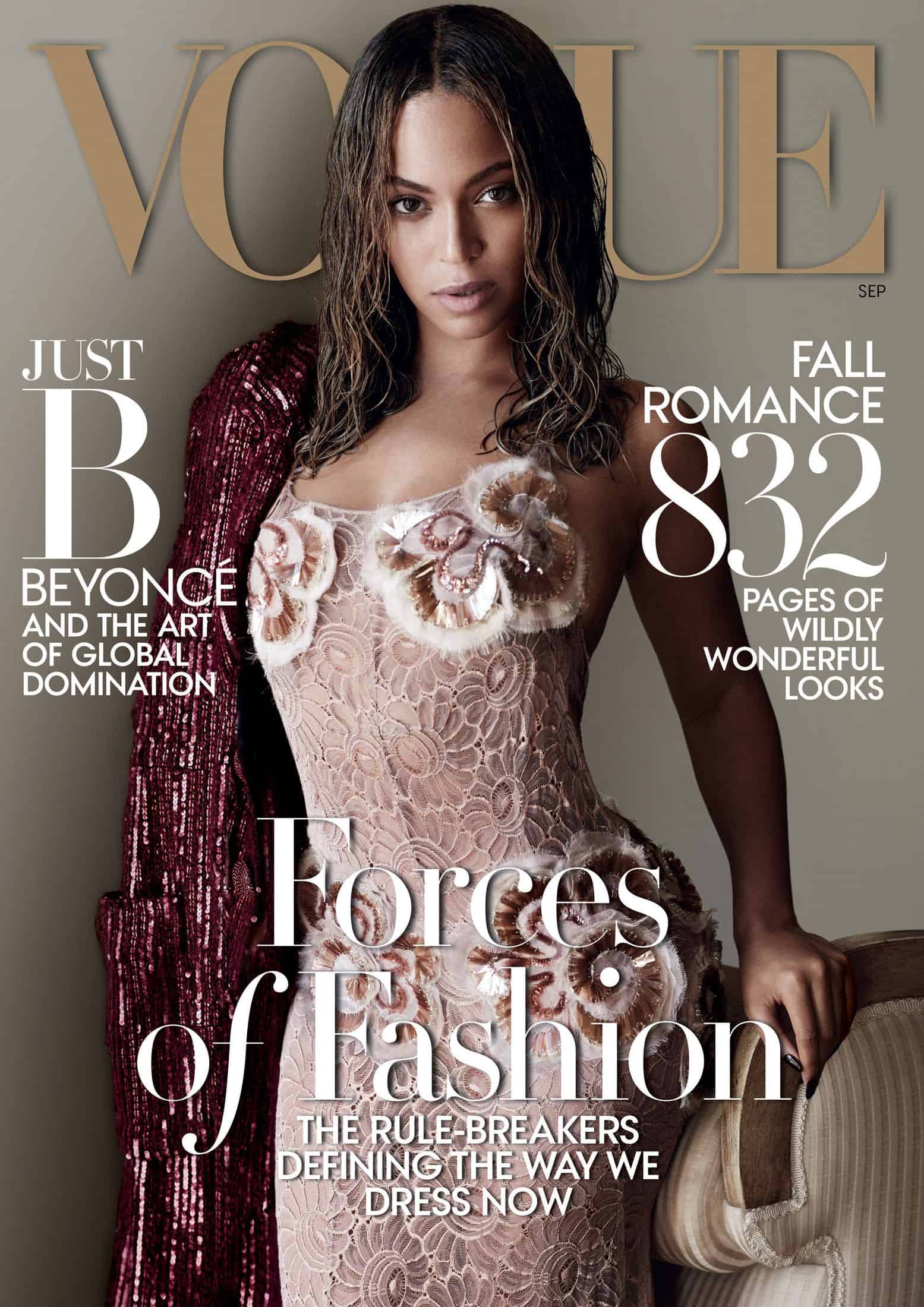 Fast forward three years, and Beyoncé is apparently all set to grace the fashion bible's most important issue yet again. This time, however, rumor has it that she is calling the shots like never before. According to Huffington Post, Beyoncé has been given unprecedented control over the cover and accompanying story — from outfit selection to the very photographer taking her picture. In the past, such decisions were exclusively Wintour's to make, but hey, you wan't Beyoncé, you play by Beyoncé's rules.
Beyoncé chose 23-year-old photographer Tyler Mitchell to shoot her cover, making him the first black photographer to shoot the cover of American Vogue in the publication's 126-year history.
"The reason a 23-year-old black photographer is photographing Beyoncé for the cover of Vogue is because Beyoncé used her power and influence to get him that assignment," the source told Huffington Post. This is not to say that Mitchell doesn't have chops — he's already shot campaigns for Marc Jacobs and Givenchy. Besides, Beyoncé only works with the best.
"I depict black people and people of color in a really real and pure way," Mitchell told The New York Times in December. "There is an honest gaze to my photos."
Rumor has it the September issue of Vogue will drop on August 9. Can't wait!
Subscribe to our newsletter and follow us on Facebook to stay up to date on all the latest fashion news and juicy industry gossip.