Read today's dose of chic intel right here…
Beyoncé Wants Us To Call Off The #WhoBitBeyonce Witch Hunt (Us Weekly)
Apparently as the world went bananas on Tuesday trying to figure out who would dare lay their choppers into Beyoncé, her camp was just hoping the whole thing would blow over. A source from inside the BeyHive told Us Weekly: "She thinks it's sweet people are so concerned, but also doesn't want to make life hard for the person that did it," the source says. "Beyoncé's team is being contacted by almost everyone they've ever met! They are getting texts and calls asking, 'Were you there? What did you see? Have you heard anything?' It's pretty insane for anyone that works with Beyoncé." As Bey told Tiffany Haddish the night of the incident, maybe we all should "just chill".
Topshop Heiress Chloe Green and Jeremy "Hot Felon" Meeks Are Having A Baby (Us Weekly)
Who knew a mug shot could bring so much? Since his highly photogenic 2014 jailhouse pic went viral, Jeremy "Hot Felon" Meeks has enjoyed quite a reception from the fashion world: attending the amfAR gala in Cannes last summer, walking for the Gigi Hadid x Tommy Hilfiger show this February and yacht-hopping in St. Barts with his gal pal Chloe Green, daughter of Topshop's Sir Philip Green. Now, the Hot Felon is becoming a Hot Zaddy. Green and Meeks are expected their first child. The couple, who started dating while Meeks was still married, will welcome their little one in the fall.
Band of Outsider's Scott Sternberg Is Launching A New Label (Business of Fashion)
Scott Sternberg announced his second act on Wednesday — a new low-priced ready-to-wear line sold direct-to-consumer he's calling Entireworld. "I was thinking about this before Band even closed, this idea of doing a brand that had a democratic price point and existed outside of the traditional wholesale system," Sternberg told Business of Fashion. Sternberg is forgoing traditional delivery schedule, instead releasing product based on consumer demand — likely on a monthly basis. "A democratic price point" translates into an average retail price of $55 with a t-shirt ticketing at $25 and a cotton-wool blend fisherman sweater costing $165. Beloved by editors and hipster celebs (Aziz Ansari, Jason Schwartzman, etc.), Sternberg's Band of Outsiders closed in 2015 — a fact Sternberg acknowledged in his teaser video for Entireworld. We're rooting for you Scott!
Louis Vuitton Is Building A Massive Workshop Aimed At Speeding Up Leather Goods Production (WWD)
It seems that the pressure of fast-fashion is even getting to Louis Vuitton. The star of the LVMH stable is constructing a massive, 65,000-square-foot "state-of-the-art workshop geared at facilitating agility and speed set to open in early 2019," in the Beaulieu-sur-Layon region of France. The structure will reportedly serve as a template for future, similar production sites. Naturally, the first space will be beautiful. It "will feature a natural light-filled, minimalist, glass-and-wood shell designed to disappear into the landscape, with an interior that is entirely modular," Emmanuel Mathieu, Vuitton's industrial director told Women's Wear Daily. Only the best for the Vuitton craftsman, who Mathieu said are trained to handle any element of any leather good for the brand. "The craftsmen are capable of producing a bag from A to Z, but we don't expect them to," said Mathieu, adding that only around 10 percent of candidates are selected to work in their workshops.
Walmart Is Removing "Cosmopolitan" From Their Checkout Aisles (NPR)
The country's largest retailer is removing Cosmo from its checkout lines. Walmart said Tuesday the mag is being expelled for its "hyper-sexualized" content. ""Walmart will continue to offer Cosmopolitan to customers that wish to purchase the magazine, but it will no longer be in the checkout aisles," the company said in a statement. "While this was primarily a business decision, the concerns raised were heard."  Those "concerns" were raised by the National Center on Sexual Exploitation, which has spent years equating the women's empowerment title with pornography. It previously succeeded in getting Rite Aid to put Cosmopolitan behind blinders "Cosmo sends the same messages about female sexuality as Playboy," NCOSE said in a statement. "It places women's value primarily on their ability to sexually satisfy a man and therefore plays into the same culture where men view and treat women as inanimate sex objects. Further, Cosmo targets young girls by placing former Disney stars on its covers, despite the enclosed sexually erotic articles… Customers should not be forced to be exposed to this content when they are trying to check-out at the store." Um, does anyone else think this morality policing and censorship of female sexual expression is total BS? Just us?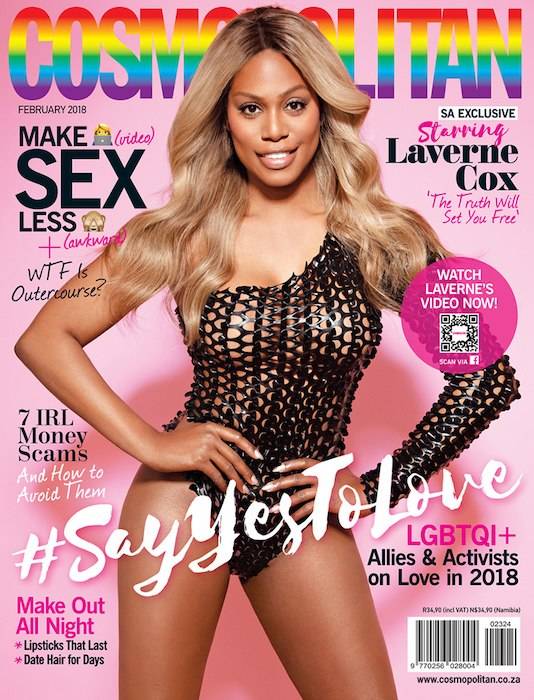 Tiffany & Co. Is Run Far More Ethically Than You'd Think (Racked)
According to an assessment by the Human Rights Watch, Tiffany & Co. is responsibly sourcing it's diamonds, gems and minerals. As part of its #BehindtheBling campaign, the advocacy group investigated whether the world's top jewelers are ethically mining the materials used in their jewelry. "Mining in general, whether it's diamonds, gold, or another mineral, is riddled with human rights abuses," Jo Becker, advocacy director for HRW's children's rights division says. "Overall, we were looking at what do companies do to make sure their gold and jewelry aren't linked to human rights abuses." The group applauded Tiffany in their report, saying three-quarters of its gold is recycled, with the other quarter coming from a Utah mine which the jeweler monitor. The report also noted that Tiffany imposes a strong supplier code of conduct to vet their vendors and has been more vigilent than it's competitor high-jewelers in catching human right violations incurring during the supply chain. While Tiffany received a "strong" rating from HRW (no brand got an "excellent" rating), companies such as Bulgari, Cartier,  and Pandor — home to Kay, Zales, Jared, and more — earned a "moderate." Legacy brands such as Harry Winston and Chopard received a "weak" rating.
Subscribe to our newsletter and follow us on Facebook to stay up to date on all the latest fashion news and juicy industry gossip.