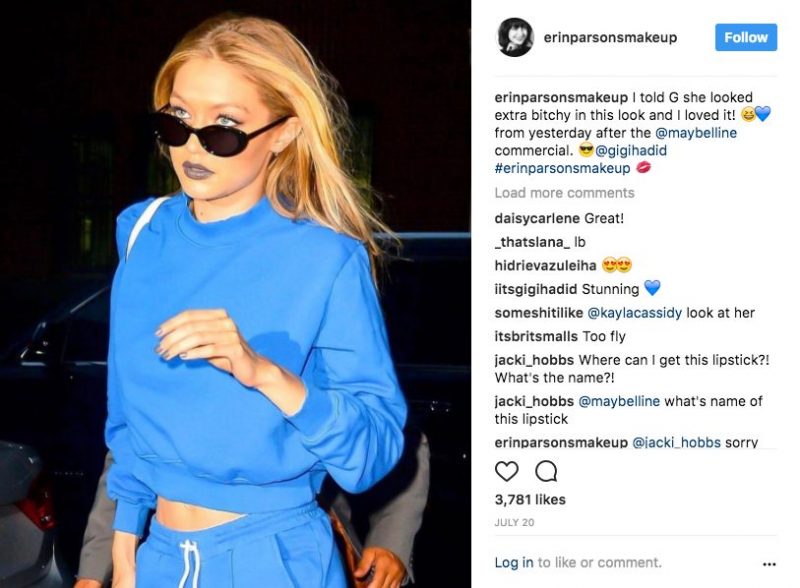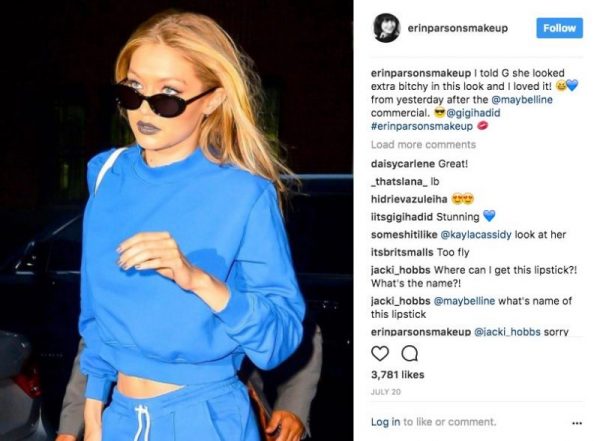 In case you had any doubt Gigi Hadid is the ultimate beauty chameleon, this matte gray lipstick and matching nail polish look is proof. The mod pulls off the riskiest trends with the greatest of ease, inspiring us to follow suit. Maybelline global makeup artist Erin Parsons, who is Gigi's personal go-to, gives us the inside scoop on how we mere mortals can don this daring look.
Gigi made gray lipstick look so cool and effortless. Any tips for choosing the right shade and texture for those not blessed with Gigi's genes?
Matte lipstick tends to be easier to pull off and can be quite chic when it stays within the natural lip line. The color Gigi wore could also work well on deeper skin tones. For someone with fair skin, a lighter shade of gray would easily compliment and can be mixed with a nude beige to cut a bit of the cool undertone while keeping within the gray hue. 
Is there anyone who should stay away from this look altogether?
If a person is extremely fair with pink undertones, gray lipstick could create a cold, washed out appearance. This can be remedied by adding makeup like blush and lots of mascara. A colorful outfit, especially blue, as seen on Gigi, can enhance and compliment gray lipstick, making it easy for anyone to pull off. 
When wearing such a bold lip, should the rest of the face be left clean?
That really depends on the preference of the person who's wearing it. I do love lots of black mascara paired with glowing skin so the face has life when wearing such an extreme undertone. Adding a subtle touch of blush can also offset the coldness of gray, giving it more wearability. 
Gigi's gray lips matched her nail polish perfectly. What are your thoughts on matching lips and nails?
It shows that you've thought out the color you're wearing so I'm all for it! It can create added confidence by owning the hue and showing it off in more than one way. 
Get Gigi's look with Maybelline New York Color Sensational Vivid Matte Liquid Lipstick in Sinful Stone or try one of these sultry grays: