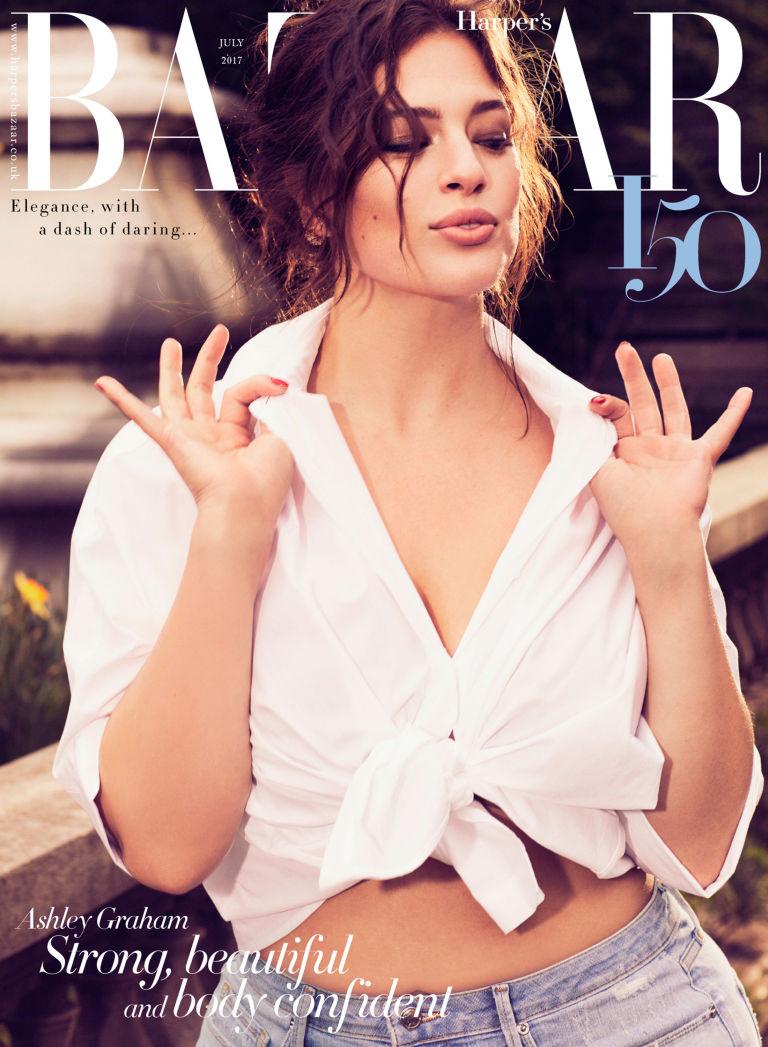 Ashley Graham strikes again! Fashion's obsession with the model continues—she graces the cover of Harper's Bazaar UK's "Power of Women" July issue. Graham can add this coup to her multiple Vogue covers and Sports Illustrated cover and spread, plus her lingerie line and collaboration with Swimsuits for All. For the issue, which celebrates "Freedom, Joy, & Sisterhood," Graham sat down with Elaine Lipworth to discuss the evolving world of fashion, the changing definitions of beauty, her social media following (which continues to grow day after day), and more. Below are a few tidbits from the interview; read the full story when the issue hits newsstands tomorrow!
On her body image…
"I love my body. When I look in the mirror, I see a woman who is strong and ambitious, satisfied with who she is."
On her 4 million-plus Instagram following…
"It's a quick, easy route to talk to women," she says.
On staying authentic…
"In photos, you're going to see all the lumps and the bumps, why would I ever want to lie about that, or Photoshop the pictures?"