Read today's dose of chic intel right here…
All The 2018 Grammy Winners
After 15 years, The Grammys returned to NYC last night where the best in music came out to celebrate this year's top artists. Bruno Mars scored the top categories, winning album, record, and song of the year. The New York Times spells out the rest of the winners, here.
Here's Why Blue Ivy Went Viral At The Grammys
The oldest daughter of Jay-Z and Beyoncé was photographed seated next to her parents at last night's awards. As singer Camila Cabello introduced U2 to the stage, the 6-year-old appeared to shush her parents from clapping too loudly—and the internet went wild. Watch the moment, here!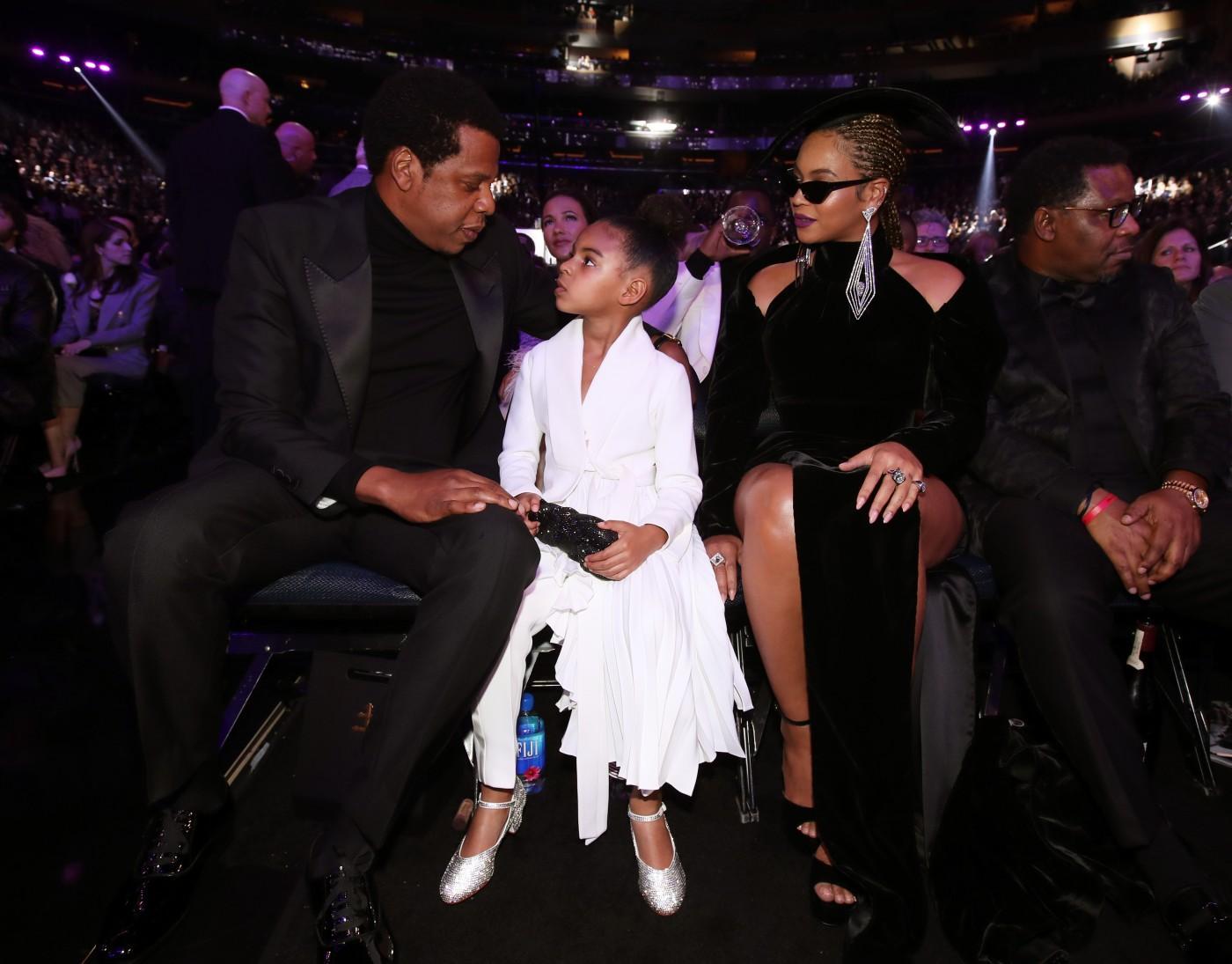 23 of the Best Red Carpet Looks From The Grammys 
From Lady Gaga's mega train moment to Janelle Monae's power suit and more, here are the 23 top red carpet looks from The Grammys, according to The Daily.
Cardi B Makes Outrageous Comment at The Grammys 
The "Bodak Yellow" rapper couldn't contain her excitement about attending the 2018 Grammy Awards Sunday night and told Giuliana Rancic, "I'm feeling good, I'm feeling nervous, overwhelmed — everything! Butterflies in my stomach and vagina!" No joke. Here's what else she said, reports Page Six.
Best Celebrity Instagram Posts From The Grammys
Celebrities showed their excitement for the 2018 Grammy Awards on social media, and Harper's Bazaar rounded up some of the best Instagrams of the night, here.