Fashion blogger Chiara Ferragni is the new face and global ambassador of Pomellato jewelry, for whom she's starring in its latest PomellatoForWomen campaign.
The campaign, lensed by Peter Lindbergh, was first launched in Spring 2017 for the brand's 50th anniversary—it was meant to inspire and highlight the importance of female leaderships and starred "real" women including artist Anh Duong, nutritionist Rosemary Ferguson, brand advisor Helen Nonini, art curator Caroline Corbetta, model and visual artist Larissa Hofmann, and writer Pihla Hintikka.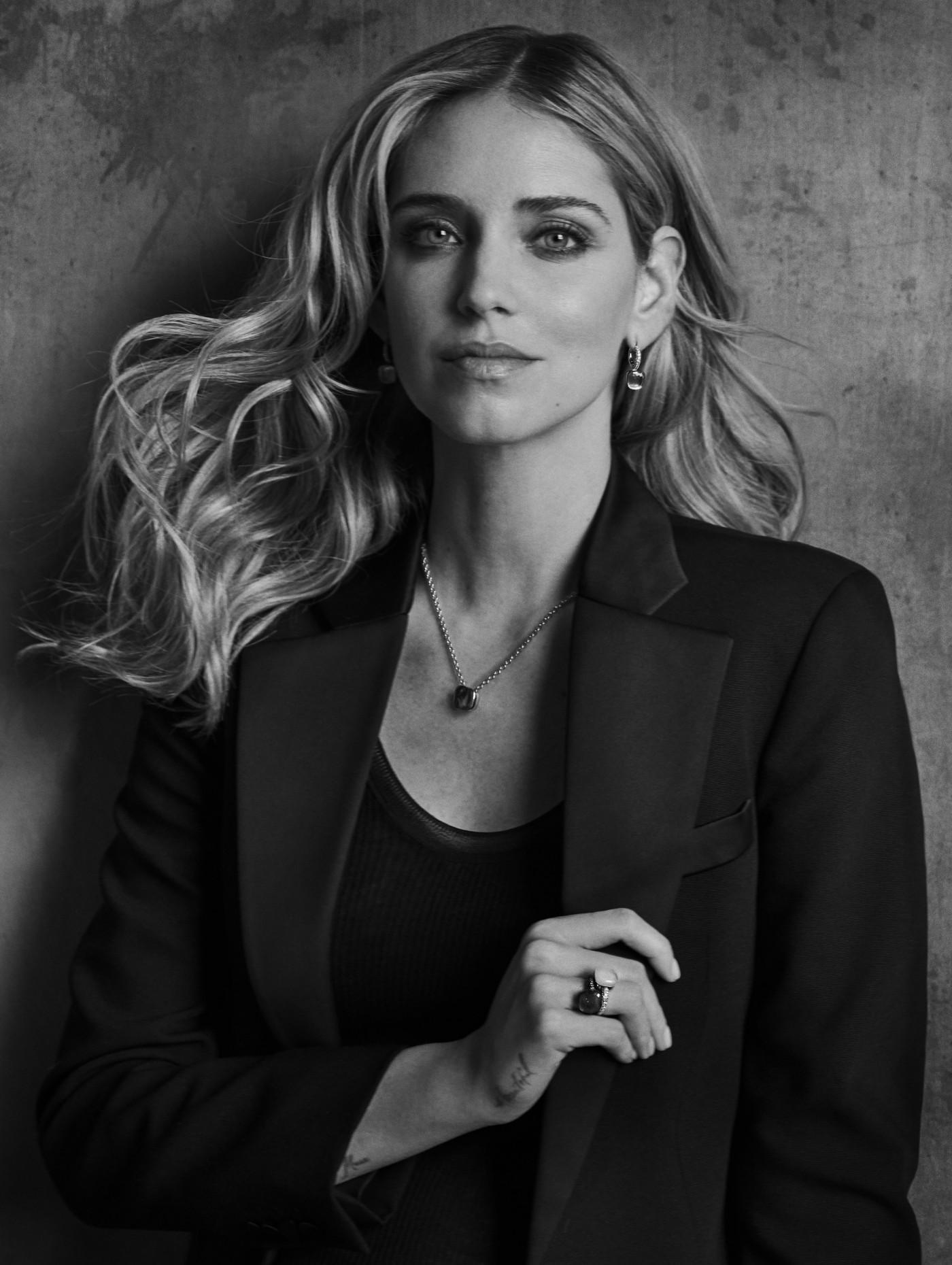 Now, Ferragni is starring in the campaign solo in a series of stunning black-and-white images.
"I am so proud to join this campaign that represents everything that women can be—strong and capable and fiercely independent, Ferragni said in a statement. "And Pomellato's unconventional style, along with the powerful perspective conveyed in each of Peter Lindbergh's images, it's just the perfect chemistry."
"I love the way Pomellato is building a platform for women, celebrating women from different walks of life," she added. "It's a brand that has always dared to break the rules. And the fact the Maison is 100% Italian, like me, it just feels like such a natural fit."
Pomellato celebrated the debut of the 2018 PomellatoForWomen Campaign during Couture Week with a private dinner hosted by Pomellato CEO Sabina Belli and Italian Ambassador Giandomenico Magliano at the Italian Embassy.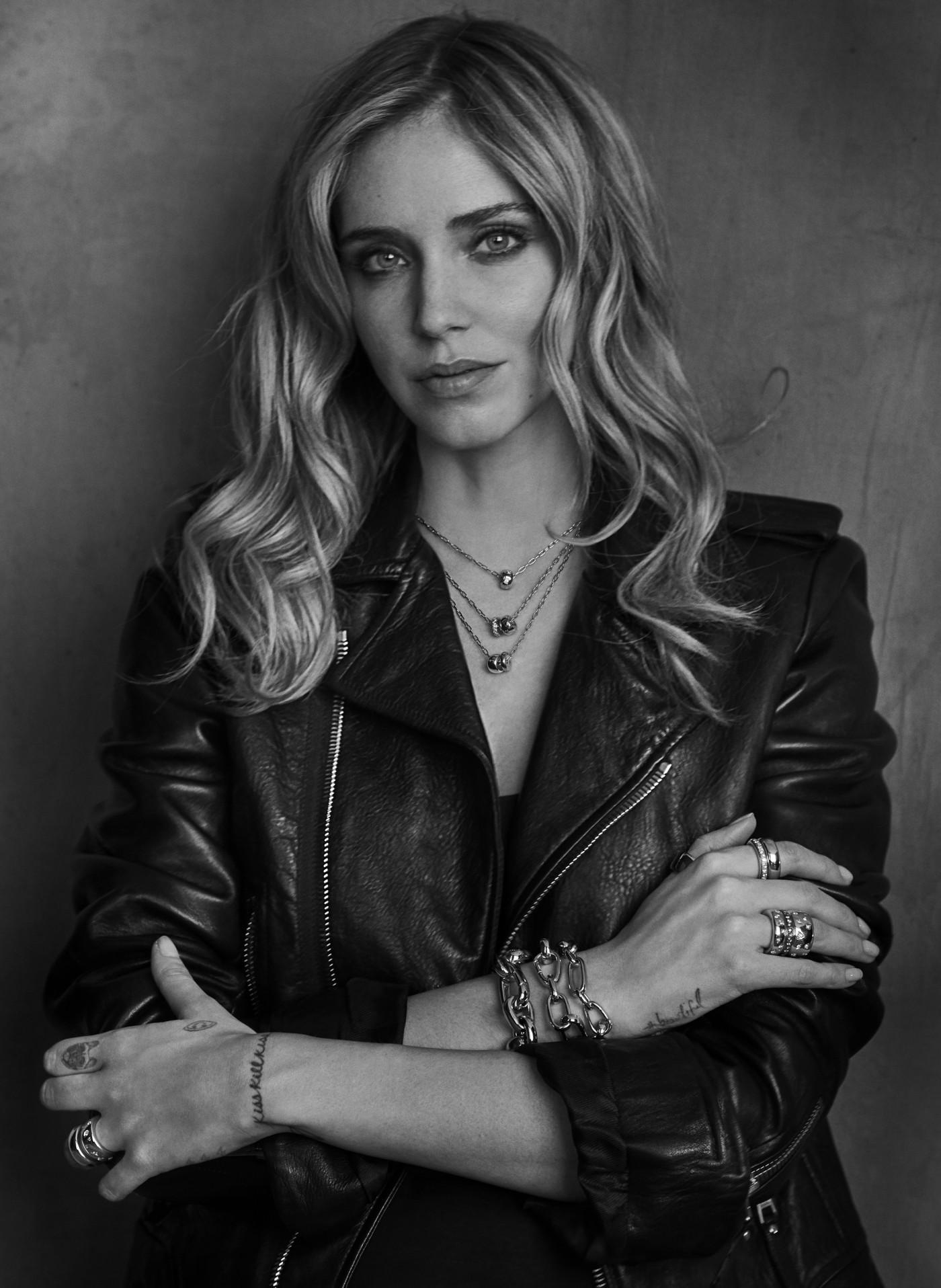 Ferragni, who's expecting her first child with Fedez, shared the collaboration on her Instagram.