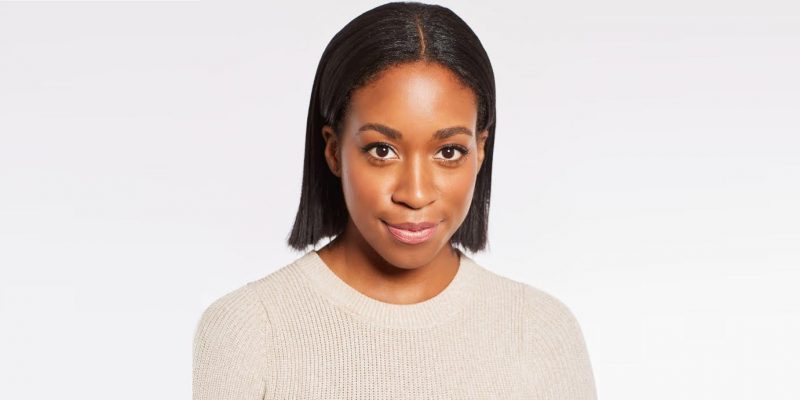 Courtesy
10 Things You Don't Know About…Harper's Bazaar's Chrissy Rutherford
|
She's held the position of Senior Digital Fashion Editor at Harper's Bazaar for over 6 years, and before that, she cultivated her skills via roles at Cosmo, InStyle and beyond. But how well do you know digital guru Chrissy Rutherford? Test your knowledge in the latest installment of "10 Things…"
My parents were annoyed by my magazine obsession when I was young: All my spare time (and money) was spent on magazines growing up. Every month I'd buy Bazaar, Elle, W, Vogue amongst others—and I wanted to hold on to them forever, much to my parents chagrin. They filled up my bookshelves in my bedroom, and other areas of our house. When I ran out of space, I started boxing them up and storing them in our attic. So when I left for college, my parents took it as an opportunity to lighten the house. Needless to say, I was devastated when I found out they had recycled my precious zines, I couldn't talk to them for days.
I was voted Best Dressed in high school: From a very early age I recognized fashion was my favorite way to express myself. I grew up in a very preppy town, so I loved anything from Ralph Lauren, and Kate Spade bags. I still have my Kate Spade backpack in storage.
I make breakfast for myself every morning: I'm ravenous when I wake up, and have to eat before I do anything. My go-to is two scrambled eggs on toast with avocado, and on the weekends I like to make pancakes.
I'm a former ballerina: I never played sports growing up, I was a dancer, and was taught ballet, tap and jazz by former Rockettes.
If I wasn't working in fashion I'd want to work in music: When I'm at home I prefer to listen to music over watching TV or movies. Right now I'm listening to Daniel Caesar, H.E.R., and Corbin.
My first celebrity interview was with Naomi Campbell: It was during Fashion's Night Out at the Dolce & Gabbana boutique. I was incredibly nervous to meet one of my icons, and the store was so packed with fans who were also dying to meet her. I almost got trampled by the crowd when she finally appeared.
I FaceTime with my best friend every day: She lives in Brooklyn, and I live in Manhattan, so it almost feels like we're in a long distance relationship.
One of my biggest fashion regrets is that when I was in high school I helped my mom do a major closet clean-out: I definitely made her get rid of a lot of things that I'm pretty sure I would've liked to wear as I got older.
Rihanna inspired me to chop my hair: I've always played it safe when it comes to hair/beauty and I've always admired the fact that Rihanna is constantly changing her look. I'm not much of a celebrity worshiper, but she can do no wrong in my eyes.
I'm obsessed with occultism and have been since I was young: Astrologers, psychics, tarot readers—you name it, and I've got one on speed dial.