It's hard to believe, but this year marks the 30th anniversary of Bridgehampton's Unlimited Earth Care. Founder Frederico Azevedo tells The Daily Summer what it was like opening its doors three decades ago and why this go-to garden and landscape design firm has had such longevity.

Congrats! You are celebrating 30 years of Unlimited Earth Care this year! How does that feel?
Thank you. It feels wonderful. I began my firm in 1993, knowing that the Hamptons was the right place to grow a business and share my ideas and aesthetic. When it's your own business, your own designs, everything is important, and nothing can be left to chance. Unlimited Earth Care has even been able to expand into successful stores and a book, but at the core of what I do is always designing and maintaining beautiful sustainable gardens in full color that continue to make my clients happy for years and years after we first plant them. 
How did the idea of Unlimited Earth Care come about?
I studied garden and landscape design in England and the U.S., and by the early '90s I was secure in my sense of design and my ability to lead and direct a team to carry out my visions. Unlimited Earth Care became a collaboration between myself, my team, and the plants, and we quickly learned to trust one another. While I studied in England and the U.S., I grew up in Brazil during a time where incredible public projects centered on natural design were transforming cities, like Rio de Janeiro, and so I brought with me these ideas about the experience of space and my own sense of color. Finding a way to interpret my color palettes and ideas about garden design into the environments of the Hamptons and the different properties and lifestyles there is what became the Unlimited Earth Care aesthetic. 
What was the store like in the early days?
The store has always been great fun. It was my chance to curate a designed, modern selection of planters, furniture, and garden accessories. It was and still is exciting for me to share my finds, like planters in new sustainable materials, sleek watering cans, and minimalist lawn games. It was also a chance for me to meet more people and help them create a stylish outdoor space. 
Do you remember anything about your first customer and what they bought?
I don't think about the first customer, but all of the customers that have come in over the years. I'm grateful to all of them. Some customers are clients, dropping by to say hello and see what I have for the season, some are looking for a unique gift and take the time to see everything, some are looking to start an herb or vegetable garden, or to find something colorful and flowering to cheer them up. Someone may come in looking for hydrangeas and leave with a large sculpture they fell in love with—that's what makes buying for the store so exciting.
When did you see Unlimited Earth Care really take off?
It was early on, after I designed a very visible garden in the Hamptons, and I went all out with an elaborate custom color palette. Everyone was asking about it, and new projects began coming in. All-white gardens were trendy then, but I was designing in full color and people were excited about it. 
Was sustainability a focus 30 years ago?
Yes, it was. I'd say that sustainability has certainly come more into the mainstream in recent years, which is wonderful, but Unlimited Earth Care has always maintained sustainability as a design principle. In the past, I spent more time explaining what a sustainable garden meant, and now people request things, like pollinator gardens and low-maintenance meadows at the beginning of a project. 
How do people sign up for your newsletter and what is its content?
To sign up, visit our new website at unlimitedearthcare.com or e-mail info@ unlimitedearthcare.com. I work with an illustrator and writer on the newsletter each week, so a lot of care goes into it; it's certainly not just a cycle of boring ads. The illustrations or paintings are drawn every week, and it has information about native and well-adapted plants and flowers that thrive in the Hamptons, exciting new items and plants at the store, and general garden advice.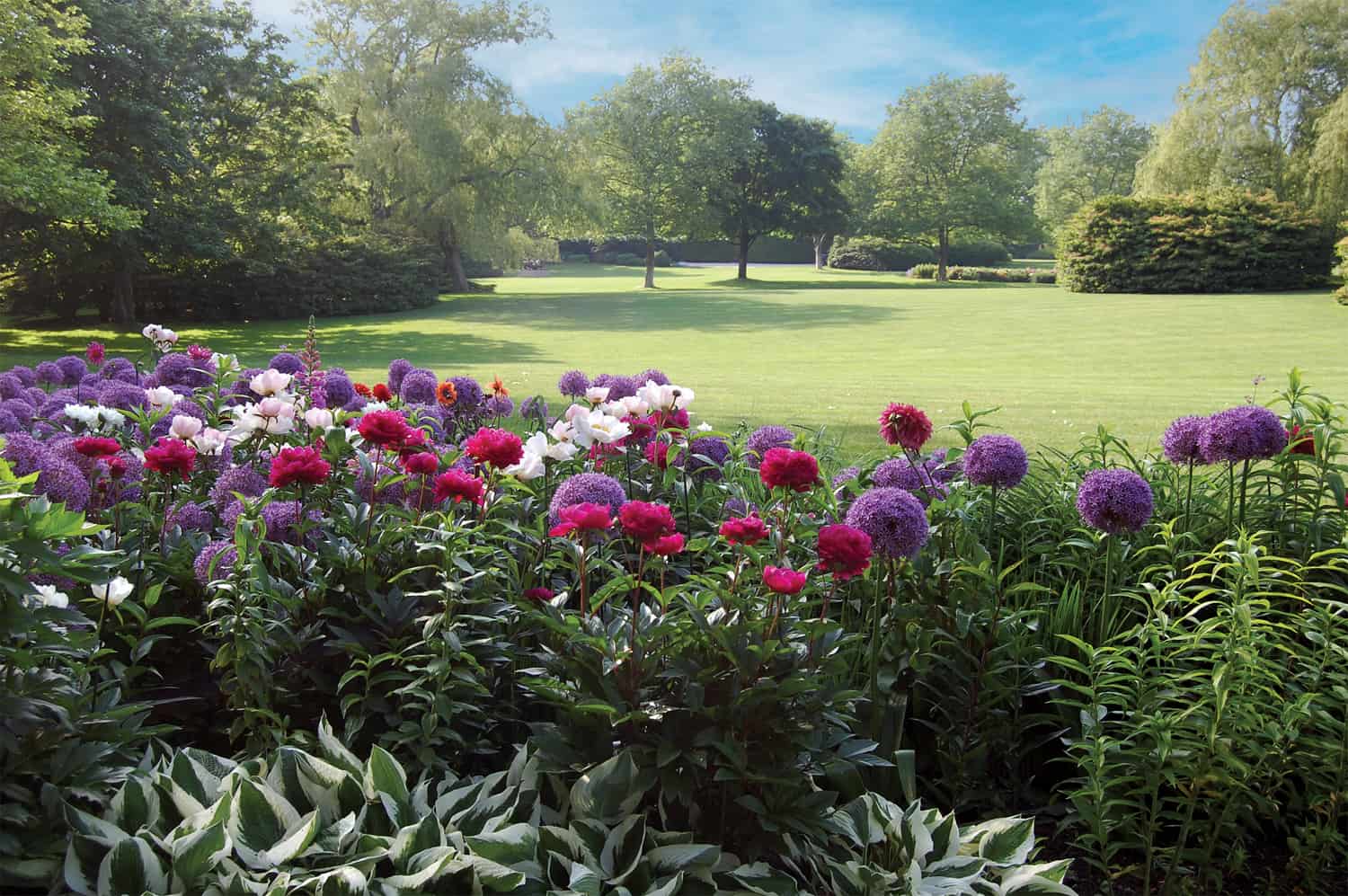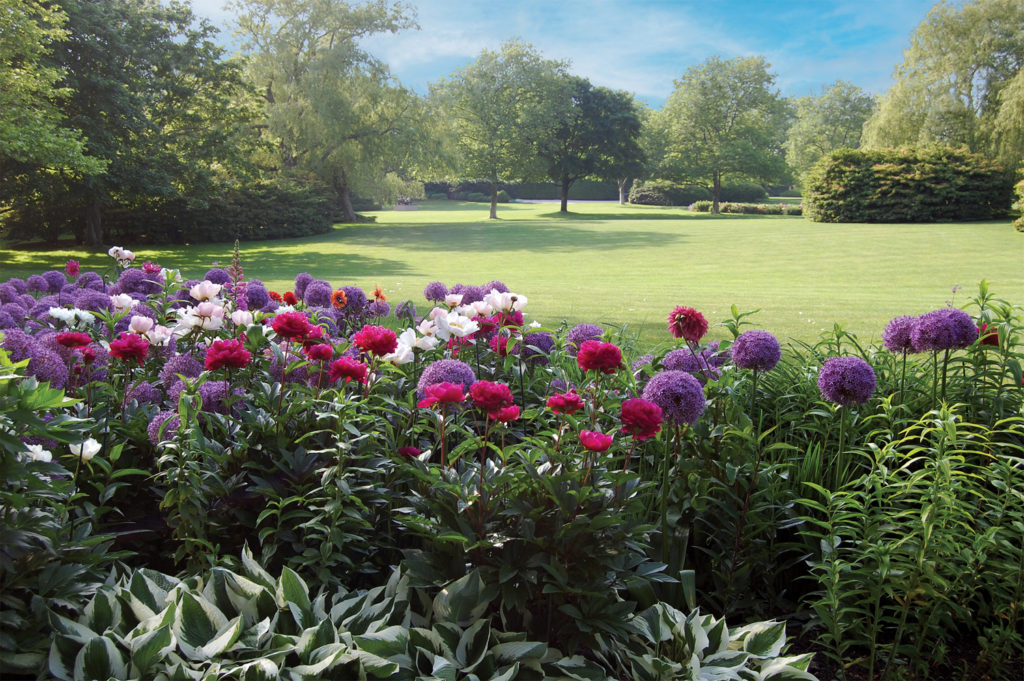 What do you attribute your longevity to?
I am up early and working every day, from dark winter mornings through summer. I design, I visit sites, I work with clients, I spend time in the Garden Market; Unlimited Earth Care is a world, and I work to make it happen every day. I'm also lucky to have such a dedicated team, some of whom have been with me for many years, and wonderful clients who make what I do pleasurable, and many of whom have become my friends. 
What are you most proud of when you look back on 30 years in the Hamptons?
I'm proud when I think of all the healthy flowers and trees that are living in Unlimited Earth Care designs throughout the Hamptons, being visited by butterflies and birds. I'm also proud when I consider how many gardens I have designed and then continue to maintain to this day; it's something unique about natural design that your work is alive and must be cared for over the years. Of course, I'm most proud of my children, who grew up in the Hamptons and were also a part of Unlimited Earth Care's journey. When you have your own firm, your family does become a part of everything, and I'm grateful for their support and love over the years. 
What do you want the next 30 years to look like?
More gardens, more color, more flowers! I will continue to expand Unlimited Earth Care, and to expand the Garden Market and the Garden Concept store. I'm also considering writing another book in the near future.
The Hamptons is so unique. Do you think you could have achieved this kind of success anywhere else in the world?
I couldn't say. I have also been working in Palm Beach in recent years. The Hamptons is a special place with a fragile and beautiful environment. You can feel the ocean breeze from the fields and farms, and the woods are full of animals. The soil is good here; it's a place where life flourishes. 
Anything new we should know about this summer at Unlimited Earth Care?
The Garden Market has grown since last year, so I hope that everyone stops by to see what we have. Herb and vegetable gardens have become popular lately, so those who love to cook or who are hoping to learn about gardening on an accessible scale should come visit us at  2249 Scuttle Hole Road in Bridgehampton.
We always like to check in on your dog! How's the pup? Louis is very well, thank you! He had quite a high attendance at his recent birthday party! He loves summer in the Hamptons and is looking forward to walks through my garden and barbecues on the patio. 
Subscribe to our newsletter and follow us on Facebook and Instagram to stay up to date on all the latest fashion news and juicy industry gossip.