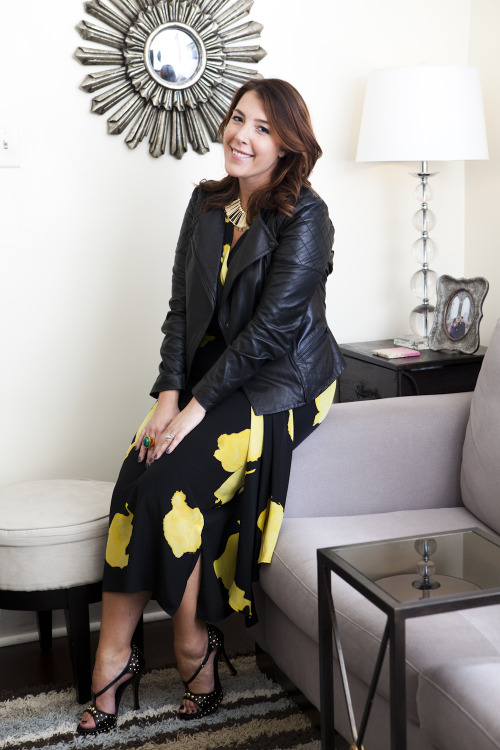 Sarah Lisitski-Gerrish, formerly senior market editor at More, has been named market director at Redbook.

Lucy Armstrong, formerly a freelance men's stylist, has been named fashion editor at GQ. 

Neil Janowitz, formerly assistant online managing editor at Entertainment Weekly, has been named editorial director, Vulture, at  New York. 
Arianne Atlan, formerly fashion assistant at Marie Claire, has been named associate market editor at CR Fashion Book.

Nate Goldman, formerly social media producer at WBUR, has been named associate editor, social media, at New York.
Chris Connelley,  currently a reporter at ESPN, has been named interim editor-in-chief at Grantland.
Laura Kalehoff, formerly editor in chief at Fit Pregnancy and Natural Health, has been named director, branded content studio, at Hearst Magazines Digital Media.
Whitney Friedlander, formerly news editor at Variety, has been named TV news editor at the publication.
Andrew Nodell, formerly senior reporter at Bauer Publishing, has been named senior news reporter at Page Six Magazine Online.
Brooke German, formerly director of PR and events at Intermix, has been named director for the Americas at The Outnet.
Caroline Pecker, formerly junior account executive at LaForce + Stevens, has been named PR coordinator at Kenneth Cole Productions.
Emily D'Antonio, formerly publicist at KCD, has been named PR manager at Net-A-Porter.
Tyson Murphy, formerly men's PR manager at DIESEL USA, has been named PR Director at Sachin and Babi.
Allison Castagna, formerly associate director of lifestyle and beauty at Bollare, has been named account director, global brand team at LaForce + Stevens.
PLUS! PR Intel…
HL Group Los Angeles announces its representation of St. John. 
B|W|R Public Relations announces its representation of Ardell.
Kenwerks announces its representation of Slate & Stone.
INDUSTRY GROUP announces its representation of True Lipz.
Purple NY announces its representation of Chiara Ferragni Collection.
Bollare Communication announces its representation of Kookai, MDRejuvena, and RO & DE noir.
Blue Sky Communications announces its representation of Grande Naturals.