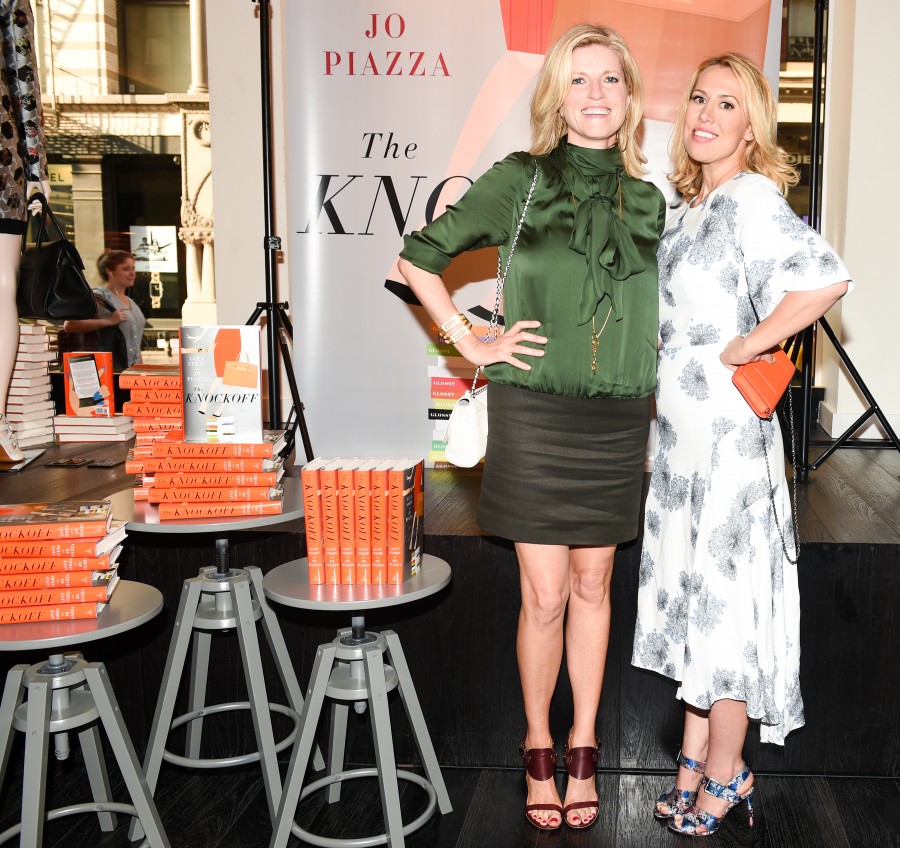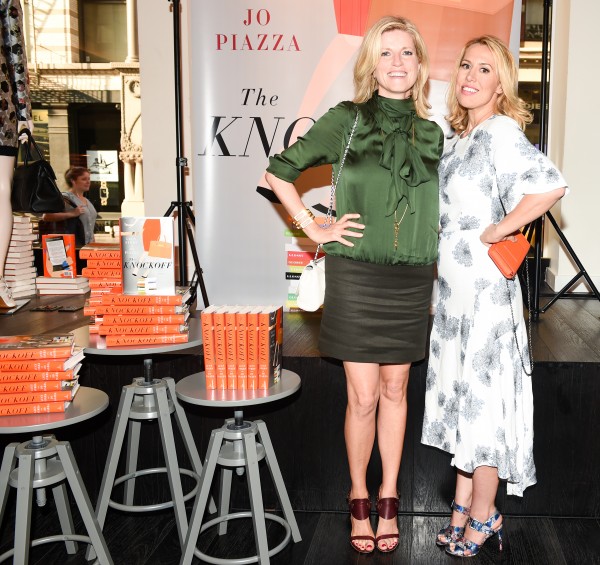 The Tuesday party train raced through Manhattan and I hit every stop. Up first: The Mulberry store in Soho, where Lucy Sykes and Jo Piazza launched their must-read-now novel, The Knockoff. Jo, Lucy, and Lucy's dapper husband, Euan Rellie, know everyone in New York, and the room was filled with faces from fashion, media and beyond. I spotted: Richard Johnson and Sessa von Richthofen, Bibhu Mohapatra, Tamara Mellon, Veronica Miele Beard, Francesco Clark, Mulberry's Johanan Merino, Chris Schumacher and Kate Schelter, Trudie Styler, Bob Morris, Kate Dimmock, Ron Mwangaguhunga, Marcus Teo, Milly de Cabrol, and Pat Kiernan of NY1. Chelsea Leyland was the DJ, and whenever Chelsea is spinning sounds, you know you're in the right spot.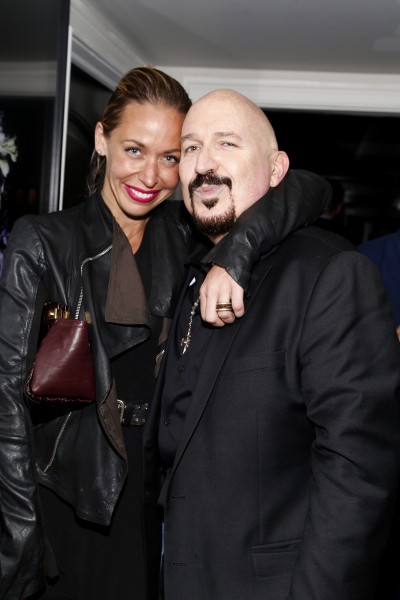 I then flew over to Omar's to toast the spring/summer 2015 issue of Elliman Magazine, hosted by Howard Lorber, Dottie Herman, and Nicole Oge. After congratulating editor Richard Perez-Feria (his interview with Tina Brown is great), I moved my way through the seriously packed crowd to double-kiss a who's who of NYC, like Ann Dexter-Jones, Michael Lorber, Evan Yurman, Cornelia Guest, Ted Allen, Luis D. Ortiz, Kipton Cronkite, Kelly Bensimon, Cory Bond, Nick Loeb, and George Wayne, who wrote the cover story on Naomi Campbell. 
Up Fifth Avenue, MR PORTER,  the absolute best site for menswear, launched a series of exclusive collections designed in collaboration with major Japanese labels: Beams Plus, Beams T, Neighborhood, Remi Relief, and Blackmeans. I was in my new raw leather Hender Scheme sneakers, straight from Tokyo (good luck finding them in the States!) so I fit right in with other Tokyo style types like Paul Conrad, Hanuk, Steven Mackinney (in Visvim), Chiun-Kai Shih, Brian Coats, and the super stylish Mike Krueger and Carlos Rivera-Anaya from MR PORTER.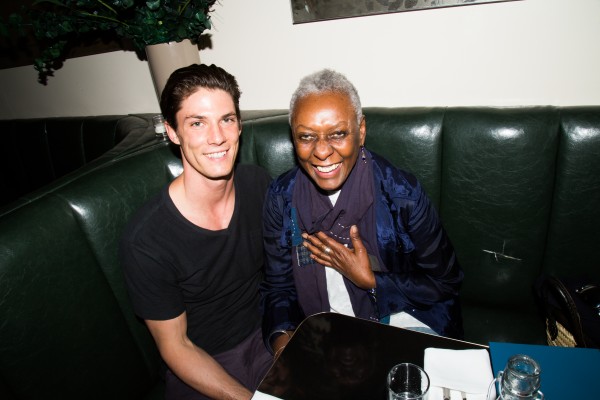 The last stop was, fittingly, Happy Ending (where I end most of my way-too-late nights on the downstairs dance floor; the music is always excellent). After an intimate dinner, the film Downtown 81 (now on DVD), an insider snap-shot of the art, music and nightlife scene downtown, was screened. The film, written and produced by Glenn O'Brien and art directed by Maripol, stars Jean-Michel Basquiat, and Debbie Harry with appearances by Nile Rogers, Fab 5 Freddy, Amos Poe and more. After the screening, Maripol riled up the crowd with a call for action for artists to take back the city from Wall Street bankers. "We must fight!" she declared to an uproar of applause. "This is the first time I've seen Jean-Michel on film since he died," Bethann Hardison told me. "It made me both smile and cry." All the music played was from the year 1981 (think: Blondie's "Rapture," Rick James' "Give It To Me Baby", and Tom Tom Club's "Wordy Rappinghood") even if some of the guests, like Mischa Barton, singer Katie Schecter, Kristin Gallegos and Alix Brown, hadn't yet been born. Also there: Lyor Cohen, Gina Gershon, Eddie Borgo, Dennis Freedman, Jake Hoffman, Happy Massee, Charissa Kinley, Keegan Singh, to name a few.