It was sartorially fitting that the theme to Jed Weisman's 30th birthday party was "Thunderball" with an invite calling for "Bond Attire" as Jed, a very popular man-about-town, could easily play Bond and also wears black tie as if he was born in a tux. Jed recently moved to Los Angeles (sigh) to work on The Late Late Show. So when you're in Hollywood and you bump into a dashingly handsome Bond-esque boy at The Tower Bar or on the dance floor of Giorgio's, his name is most likely Weisman, Jed Weisman.
"I've always loved Bond movies and this theme allows people to dress up and to wear a costume or not," Jed told me. "Everyone looks so great and gets to wear whatever they want. And some of the outfits [from the Bond movies] are incredible." Jed took over Indochine on a Saturday night (so chic), and beautiful Bond looks flooded the room, which was decked with hundreds of silver and gold balloons. Writer Carson Griffith went to Abracadabra in Chelsea and bought tons of gold body paint to cover herself with. "It doesn't rub off," Carson promised as she kissed, hugged and posed with guests for photos that immediately cropped up on Instagram and Facebook. "They have every color you can imagine. A drag queen came in and painted herself as a rainbow."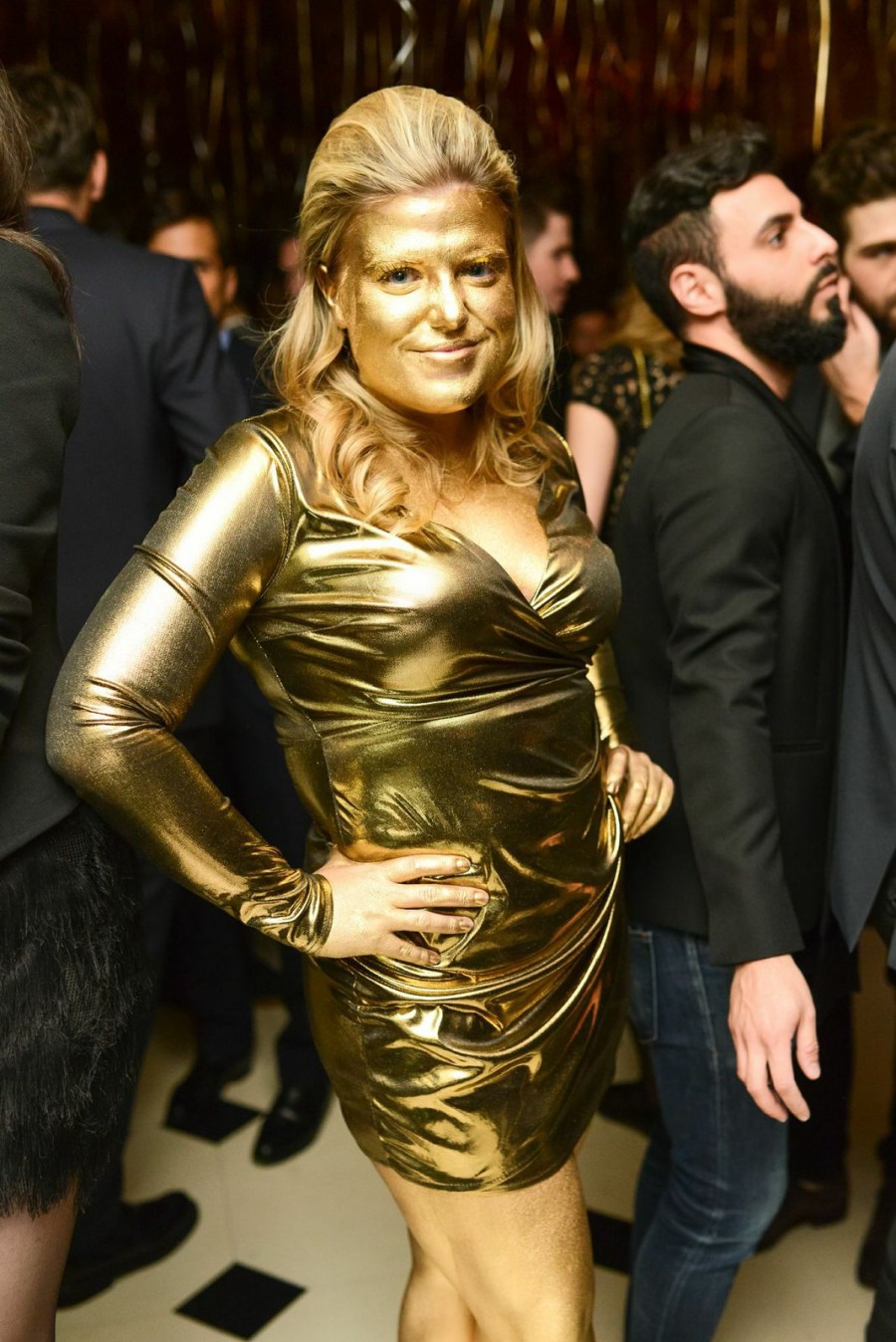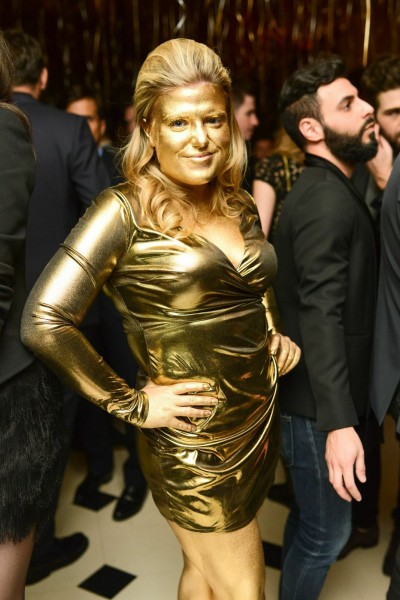 The guys, including Joe Fresh's David Lipke, Greats' Mark Holcomb, Gap's Damien Nunes, Dane Cohen, Patrick Dugan, Yale Breslin, Zev Eisenberg, Tom Ford's Cliff Fleiser (in a TF velvet dinner jacket, natch), Jeffrey Trosch, Shaun Lee Lewis, Joe Wiese, Joao Moraes (in a killer "Ernst Stavro Blofeld" costume, stuffed toy white cat included), Jun Harada (dressed impeccably as "Oddjob") Hanuk, and Vanity Fair's Michael Carl, mostly opted for Bond-esque black tie, which always works wonders with a martini glass in hand. Jed's sister, Edie Parker designer Brett Weisman Heyman, sported second-skin gold leggings and other glam girls like Lauren Tabach-Bank, Sally Rosen, Wren's Melissa Coker, and Vogue's Chloe Malle were simply dressed as chic as chic gets.