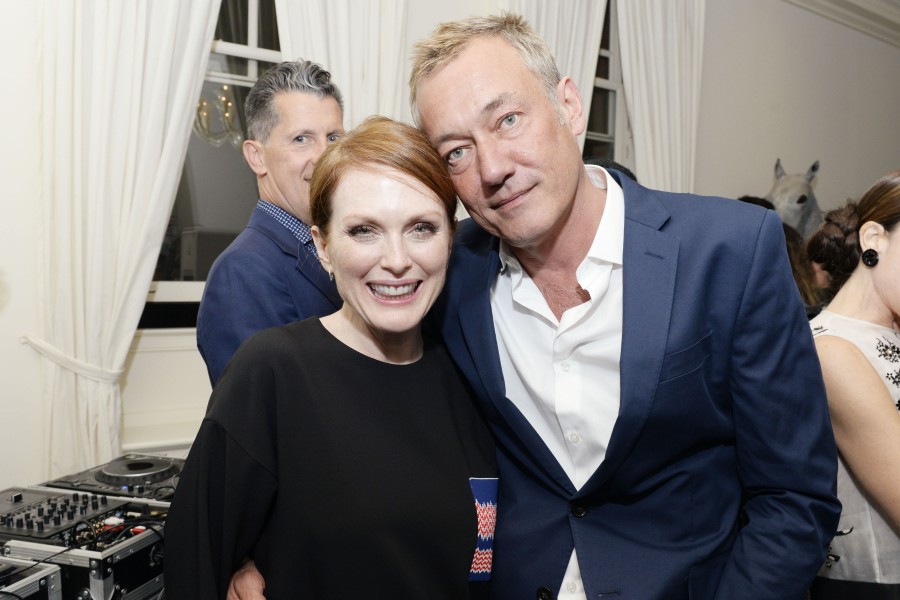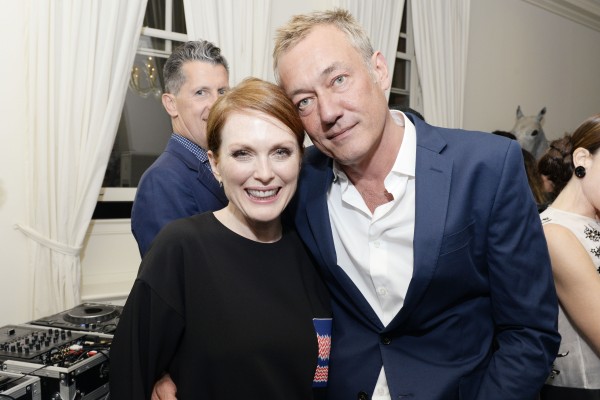 Two of the chicest and most meaningful charity events happened in one night: Acria's UNFRAMED auction benefitting The Artists Ending AIDS Fund and the Perry Moore Hero Fund, an annual scholarship fundraiser in partnership with the Hetrick-Martin Institute.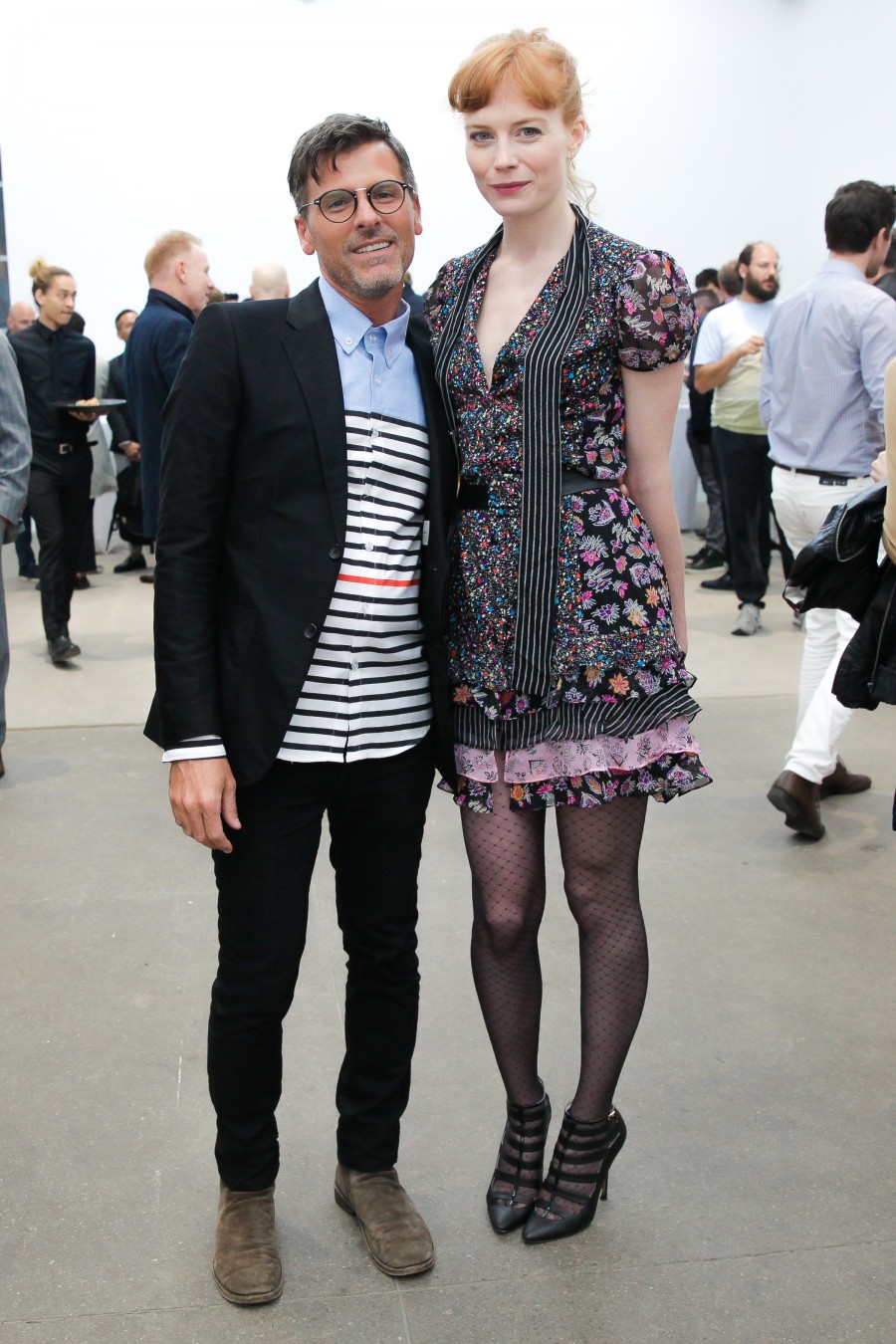 I began at Acria, where the art on the walls of Chelsea's Bortolami Gallery was as spectacular as the stylish, pretty people that filled the space. I chatted with Peter Som, beautiful Jessica Joffe, Victor and Athena Calderone, designer Antonio Azzuolo, Alexa Rodulfo (follow her Instagram @ALEXARODULFO: this makeup guru jet sets more than anyone I know), Hanuk, Kelly Klein, Doug Lloyd, Peter McGough, Jack Pierson, Out of Order EIC Dorian Grinspan, photographer Stewart Shining, Marcus Teo, Mike Krueger of Mr. Porter, Jeremy Kost, Casey Fremont Crowe, David Morehouse, handsome Christopher Wolf, Ross Bleckner, Tom Dunn, Joey Jalleo, Karen Duffy, Martin Marks, Jordan Wolfson, and Acria's main man, the always-dapper, forever-charming Benjamin Bashein.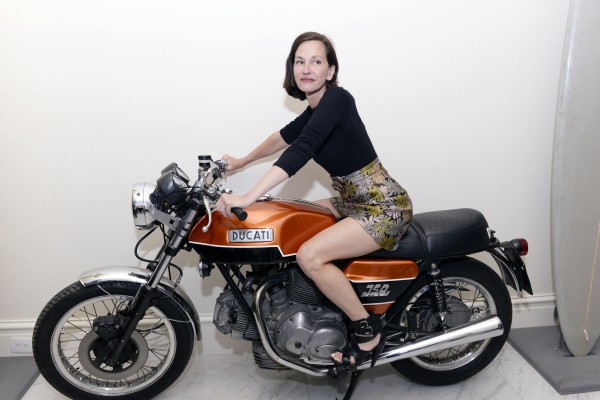 I quickly Uber-ed downtown to Stuart Parr's super-duper over-the-top (indoor pool, anyone?) Marble House in Tribeca for the Hero Fund Scholarship Fundraiser. Hosted by Andy Cohen, Allison Sarofim and Parr with founder Hunter Hill and honorary host Julianne Moore, the stunning apartment was filled with A-list faces. "I haven't been to a party this cool in years," photographer Todd Eberle said. "It feels like how New York used to be." Keeping the cool factor strong were guests like Stefano Tonchi, Francisco Costa, Cynthia Rowley and Bill Powers, Maura Egan, Tatum O'Neal, Samantha Mathis, Dean Winters, artist Richard Phillips, Ann Dexter-Jones, Todd DiCiurcio, Anh Duong, Charissa Kinley, Jacob Brown, Genevieve Bahrenburg, Sean and Rachelle Hruska MacPherson, Jeanne Greenberg Rohatyn, Dominique Levy, David Kuhn, Yvonne Force Villareal, Phil Winser, Jennifer Sample, Glenn O'Brien, Pamela Hanson, author Kevin Sessums (in from San Francisco), Jean-Marc Houmard, Josephine Meckseper, and HMI executive director Thomas Krever, to name a few fabulous faces. The night was all made possible by the hosts and the amazing Lisa Raden, who pulled everything together like the sponsors TOD's and Silkstone Hospitality's The Fat Radish, who provided the yummiest food which I (literally) couldn't stop eating. C0-sponsors included Badoit Sparkling Water, Blackwell Rum, Glassful Wines, Evian, Peroni Italy, Skyy Vodka, LAFCO New York, Harmless Harvest Coconut Water and Choice Events. And there were three deejays: Donna D'Cruz, Ben Shaul, and Oberon Sinclair, aka "DJ Average."
What was so awesome is that all these sponsors donated everything for free, meaning every cent goes to the Hero Fund. This year, the Fund was awarded to Christian Sanchez, who was graduating college the next day. The late Perry Moore's ground-breaking novel Hero, about the first gay teenage superhero, continues to inspire people to fight for equality. After the book was published, Moore received thousands of emails from teenagers across the globe who were profoundly moved and strengthened by Hero's powerful message. Moore responded to every email. "Perry was my partner in life and in work for nearly 20 years," Hunter told the rapt room. "His tireless devotion to spreading the message of equality must move on. In line with Perry's fundamental belief that there lies a hero in all of us, I started the Perry Moore Hero Fund in partnership with Hetrick-Martin Institute to award college scholarships annually to courageous young people who have set a shining example of strength in the face of adversity, to honor his memory." Host Allison Sarofim, a close friend of Moore's, agreed. "Perry's legacy amazingly continues to live through his work which gives people the courage to be their true selves," she told me. "The Hero scholarship perfectly marries Perry's enthusiasm for both education and helping underprivileged youth. It's a great way to remember Perry while helping students." Allison wore the most amazing Giambattista Valli dress with a sheer skirt – she is one of Giambattista's muses.
Hunter recalled one teenage boy who had written Moore after reading Hero. The boy felt hopeless, helpless, and suicidal before reading the book. He told Moore that Hero saved his life. Moore wrote back and included a favorite quote by ee cummings: "Listen; there's a hell of a good universe next door; let's go."