It might be dreary and cold where you are right now, but the summer will be here sooner than you think! Prepare for the heat and sun to come by stocking up on these beauty essentials you probably didn't know you needed, but definitely do.
1. 111Skin's Rose Gold Radiance Booster
Inspired by 111SKIN's top-selling Rose Gold Brightening Facial Treatment Mask, the Rose Gold Radiance Booster is like a serum and highlighter in one! Formulated to relieve inflamed skin as it brightens, soothes, and hydrates, the booster is made with Damask rose extract and 24k gold and can be applied to the entire face for a subtle, sophisticated all-over glow, or to higher points such as cheekbones and the bridge of the nose for more targeted illumination.
Rose Gold Radiance Booster, 111SKIN (Available at Net-a-Porter), $160
2. SkinCeuticals Physical Eye UV Defense SPF 50
Over 10 percent of skin cancers occur in the delicate skin around your eye, yet many people fail to properly protect this area, probably, at least in part, because getting sunscreen in your eyes stings like a #&*!%. Physical Eye UV Defense provides broad spectrum SPF 50 protection without migrating into or irritating the eyes. Translucent color spheres create a unifying tint that enhances all skin tones, while ceramides nourish, creating a smooth, optimal canvas for make-up application. Meant to be applied all over the eye area (including the lid), Physical Eye UV Defense has been tested post-injectable and proven 100% safe on even the most sensitive, traumatized skin.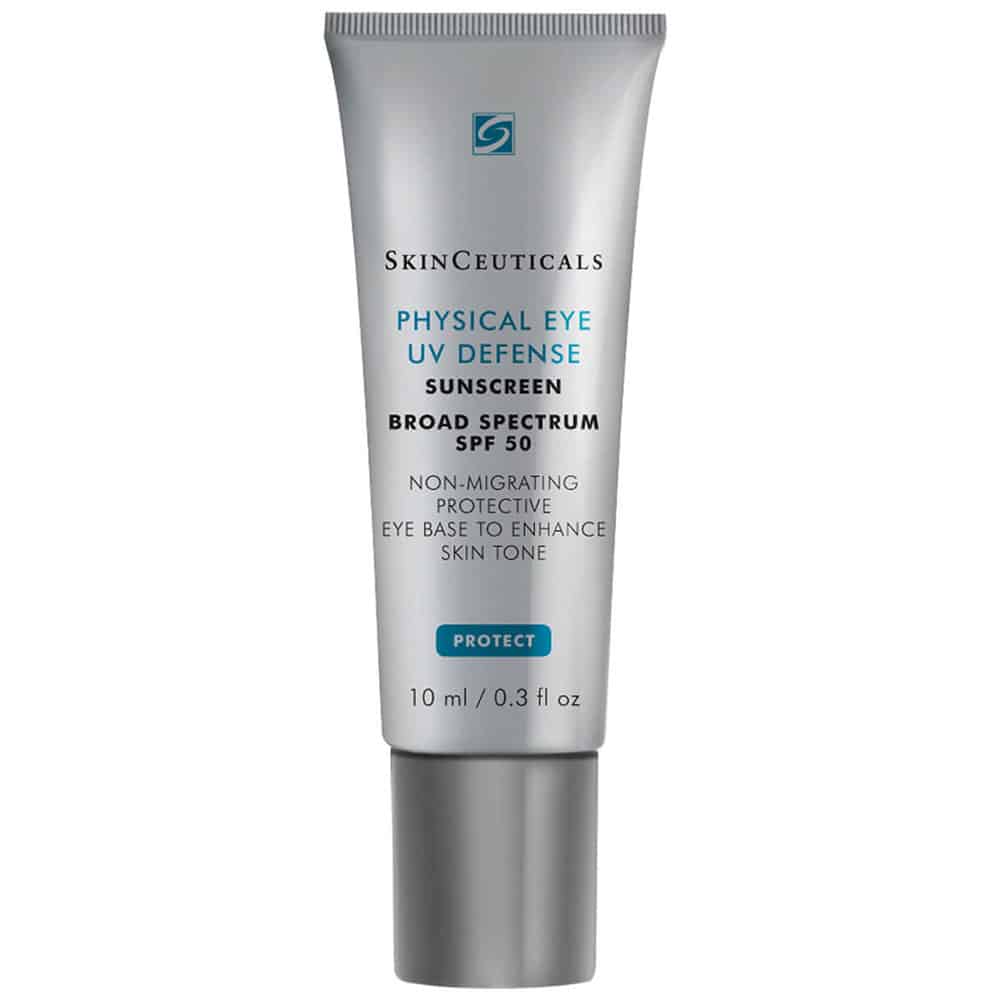 Physical Eye UV Defense SPF 50, SKINCEUTICALS, $30
3. Oskia's Liquid Mask Night-Time Facial Peel
Working just like a spa treatment, this night-time facial mask contains 10 percent lactic acid, which acts to exfoliate the complexion, lifting away excess sebum, dead skin cells, and impurities while softening the skin for a smoother, healthier-looking complexion. A blend of multi-vitamins work to nourish the skin with antioxidants, helping to soothe areas of irritation and fight against the visible signs of aging. This mild chemical peel is effective enough to freshen the epidermis but gentle enough for regular use. The result is a complexion that looks clearer, conditioned and glowing with health.
Liquid Mask, OSKIA (Available at Space NK), $98
3. Kérastase's Bain Après-Soleil Shampoo
The perfect shampoo for beach-goers with color-treated hair, this cool, clear gel removes residual salt, chlorine, and sand while deeply hydrating the hair fiber, protecting against the sun and restoring smoothness.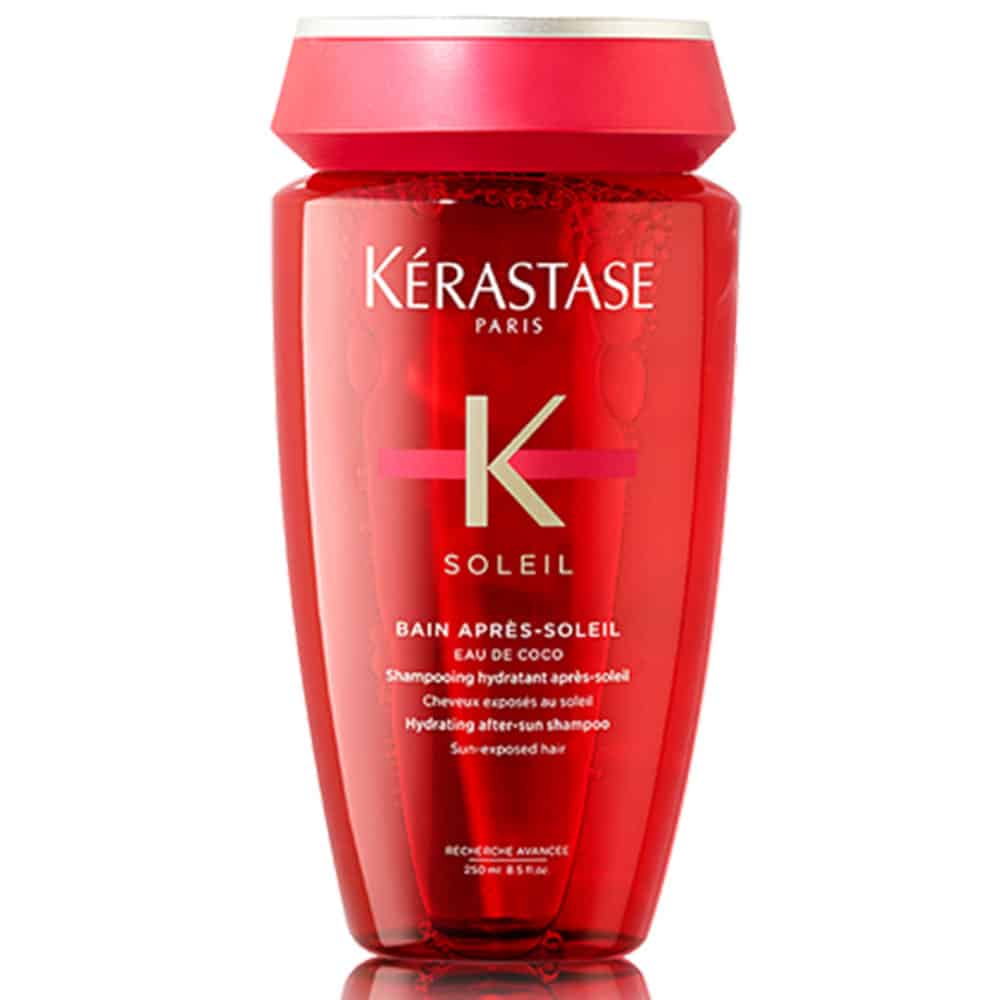 Bain Après Soleil Shampoo, KÉRASTASE, $33
5. Lime Crime's Limited Edition Sunkissed Freckle Pen
All the cuteness with none of the sun damage! Apply Sunkissed Freckle Pen directly onto bare skin or makeup, blotting between application taps as you construct your one-of-a-kind look.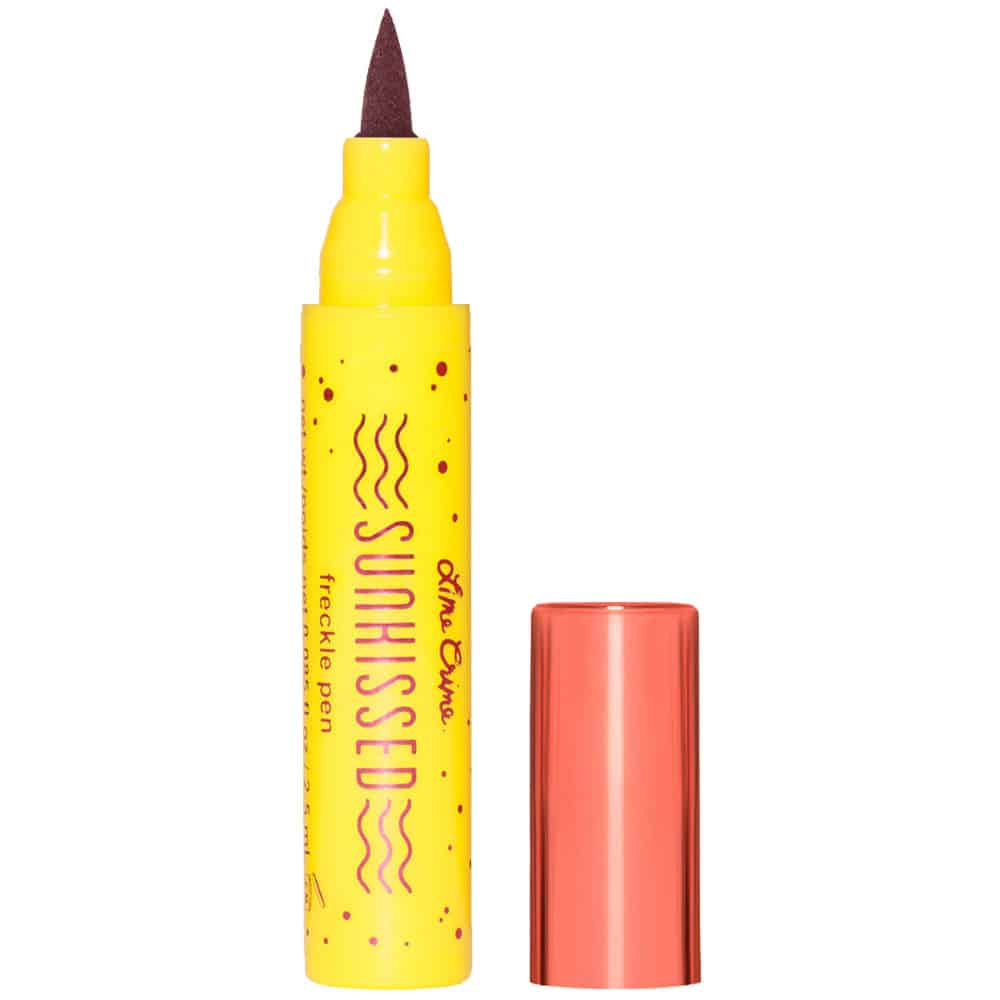 6. SK-II's Facial Treatment Essence
This "miracle water" brightens skin, prevents the formation of dark spots, improves the appearance of fine lines and wrinkles, smoothes and softens skin, and improves firmness and hydration. And best of all, it is so light and refreshing, it feels like you've just splashed your face with cool clear water, making it the perfect first step in any summer beauty regime, day or night. (Also, the new limited edition bottle is just so summery!)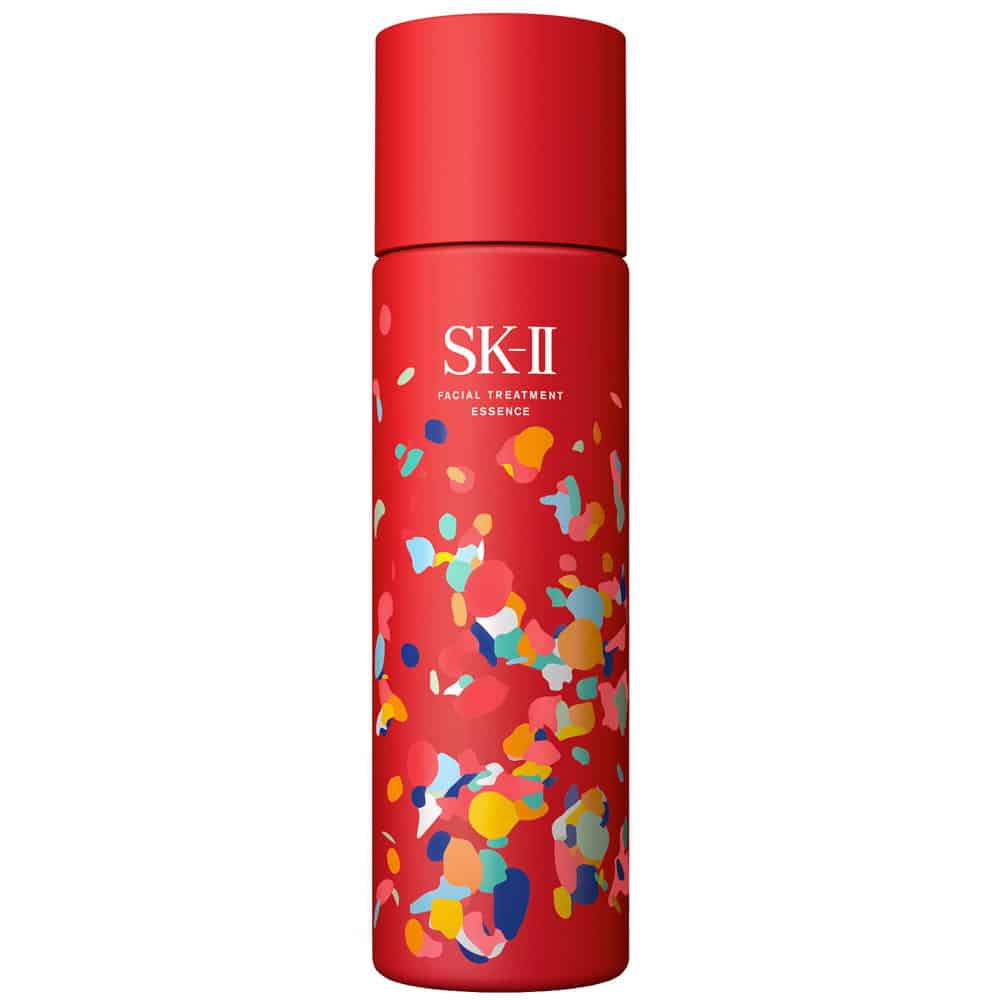 Facial Treatment Essence Limited Edition, SK-II, $229
7. Dr. Barbara Sturm's Glow Essentials Kit
Ideal for those weekend trips to the Hamptons, this six-step skincare routine features a cleanser, facial scrub, face mask, Super Anti-Aging Serum, face cream, and Glow Drops in a chic holographic travel bag.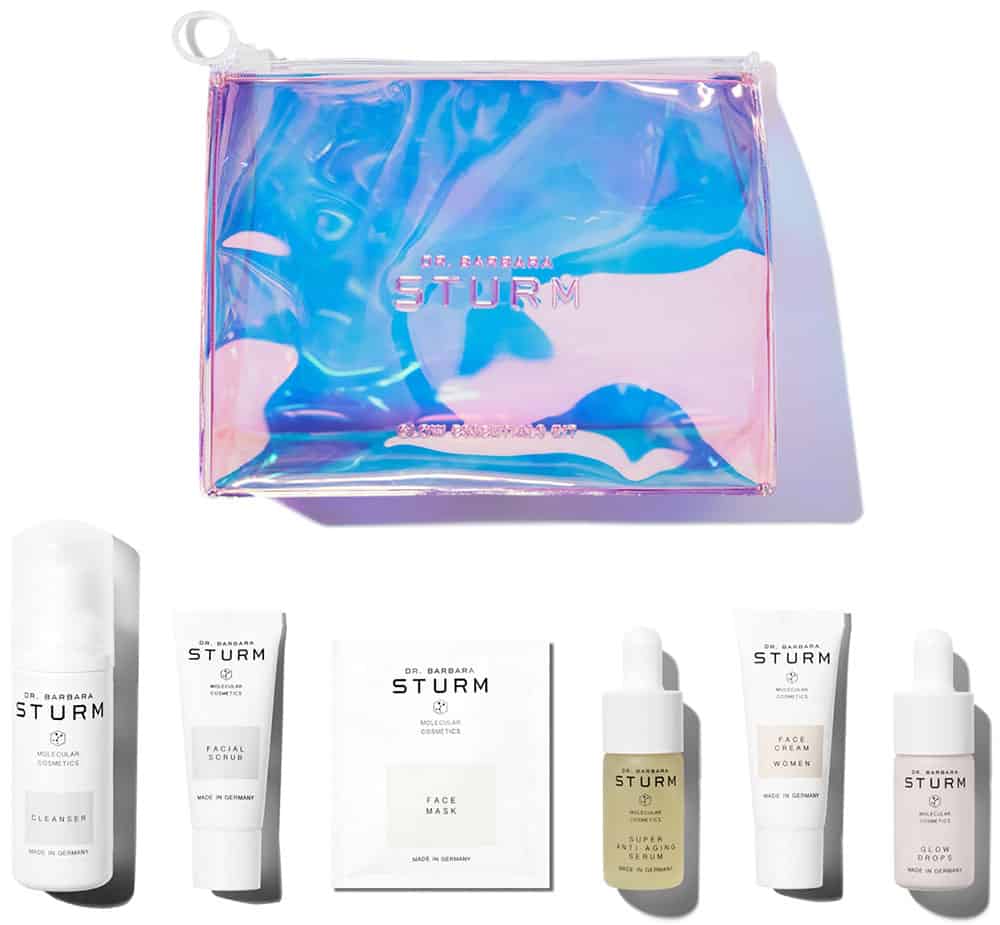 Glow Essentials Kit, DR. BARBARA STURM (Available at Molecular Cosmetics), $175
8. Neutrogena's Ultra-Sheer Dry-Touch SPF 100+ Sunscreen
It's cheap and it works! Ain't nothing getting through Neutrogena's helioplex broad-spectrum shield. Nothing! And it is completely invisible and non-greasy on the skin. Seriously. Where other sunscreens fail, this one triumphs.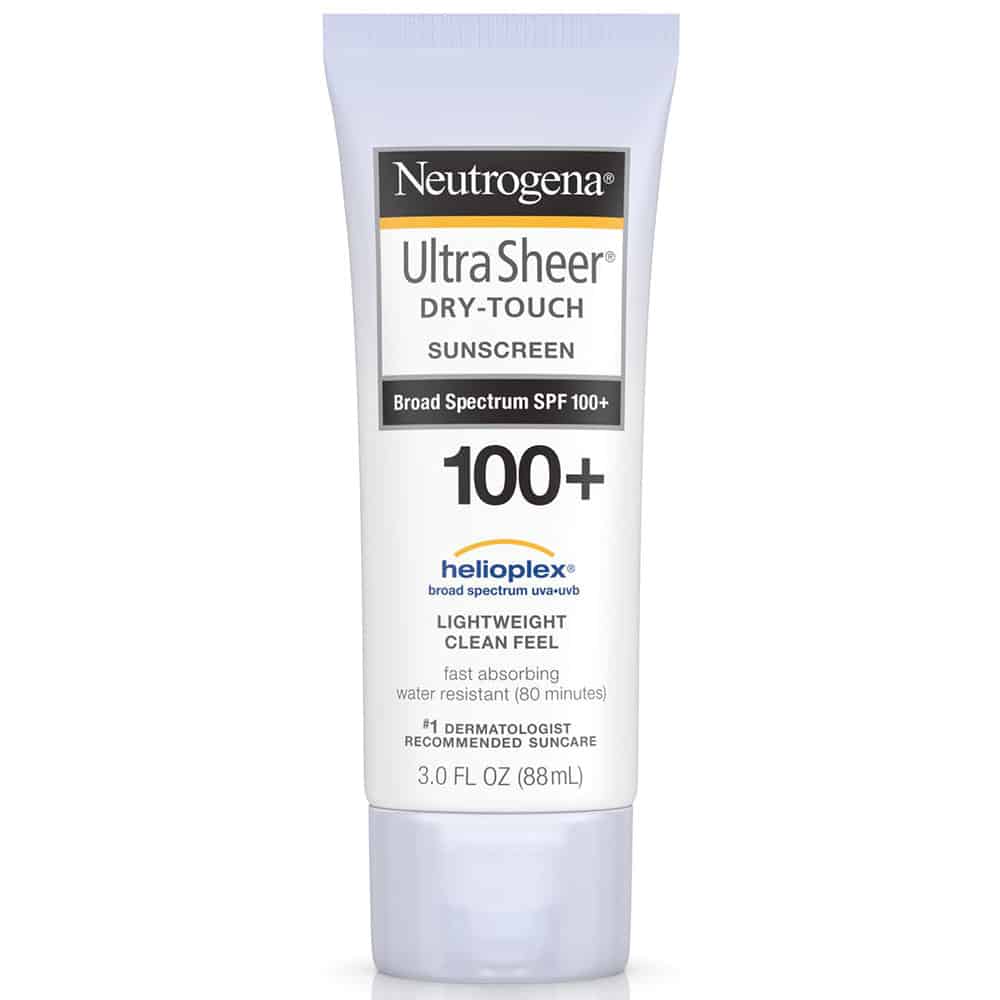 Ultra-Sheer Dry-Touch Suscreen Broad Spectrum SPF 100+, NEUTROGENA, $13
9. Hampton Sun's Hydrating Aloe Mist
The perfect way to replenish moisture and soothe skin, with natural aloe and cooling menthol to give skin a boost after a long day in the sun. The water-based formula is oil-free and fragrance-free, allowing you to reap the benefits of moisturizing aloe without any sticky residue left behind on skin.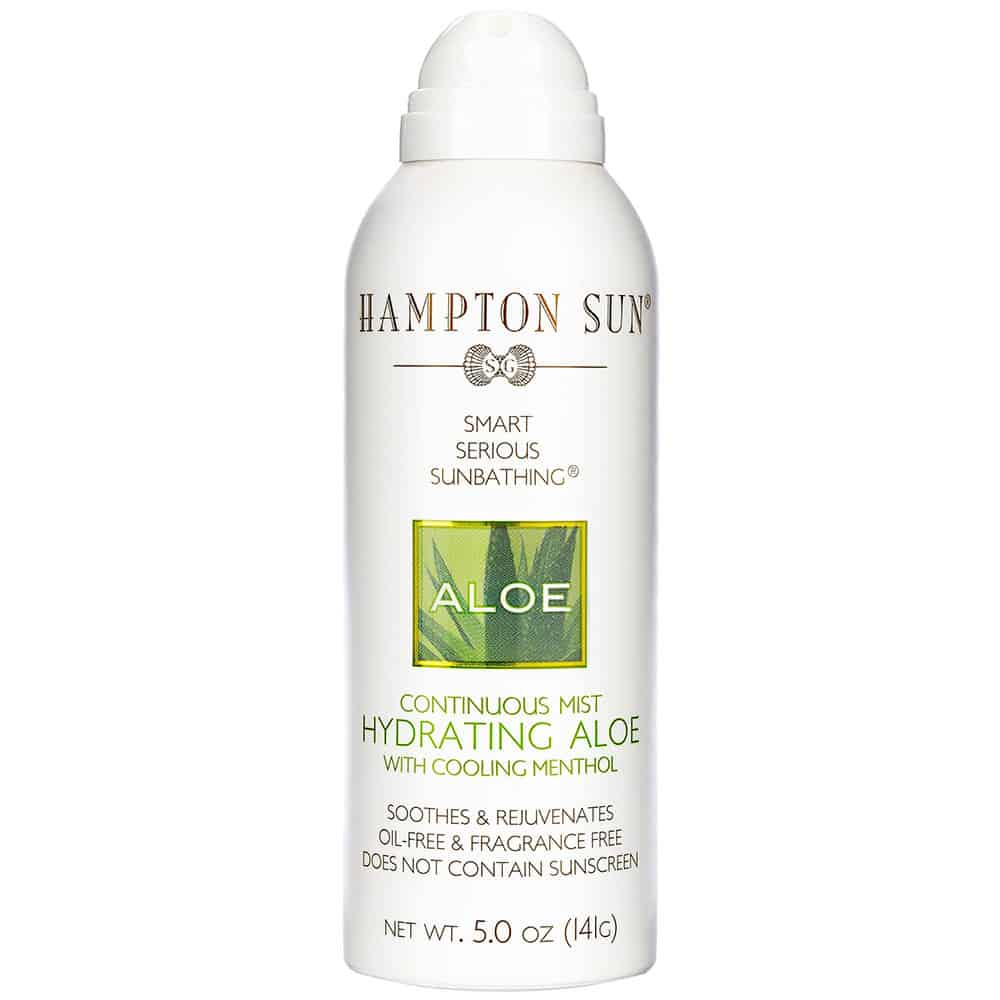 Hydrating Aloe Mist, HAMPTON SUN, $28
10. M-61's PowerGlow Peel Gradual Tan Pad
This is so cool! It's a facial peel and bronzer in one. Five percent glycolic acid and salicylic acid help improve the skin's tone and texture, reducing the appearance of fine lines, while M-61's PowerGlow formula plus seven percent DHA provide a natural, bronze glow that is subtle and never streaky. Camomile and lavender assist in calming and soothing irritation and bilberry extract helps promote more even skin tone.
PowerGlow Peel Gradual Tan, M-61 (Available at Bluemercury), $68 for 30
11. Moroccanoil's Restorative Hair Mask
This weekly hair treatment is just the thing for damaged hair in need of repair. In just five to seven minutes, this mask revitalizes and reconstructs hair, infusing protein back into strands that have been damaged by chemical treatments, heat styling, or the harsh, summer sun. Its high-performance, deeply restorative formula is rich in argan oil, shea butter, and reparative proteins that restore hair's elasticity and rebuild its strength from the inside out.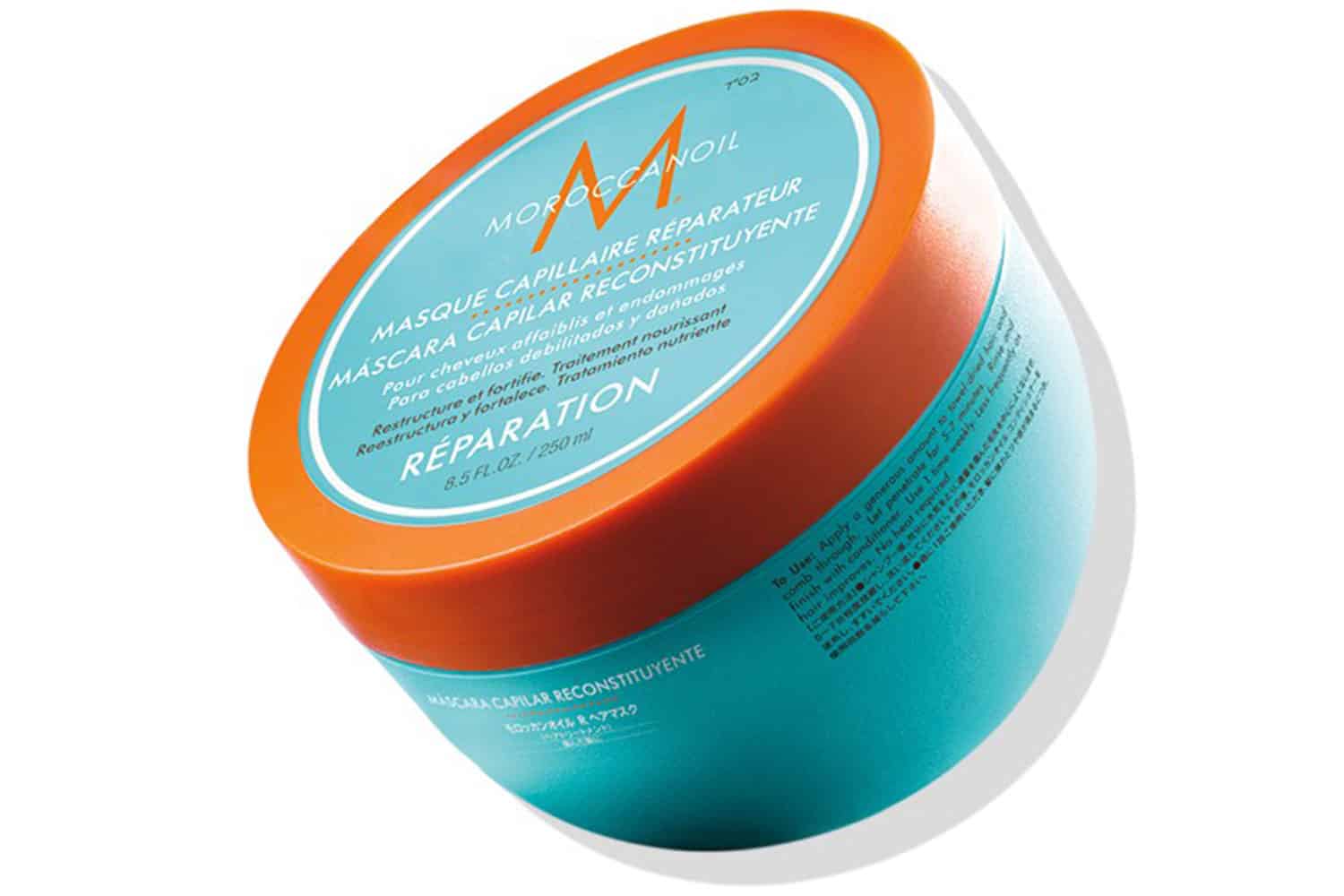 Restorative Hair Mask, MOROCANOIL, $75
12. Moon's Kendall Jenner Teeth Whitening Pen
Everyone wants whiter teeth, especially during the summer. Moon is the newly-launched luxury oral care line endorsed by Kendall Jenner. This whitening pen instantly brightens and whitens teeth over time, is 100 percent vegan, not tested on animals, and has a very pleasant vanilla mint taste.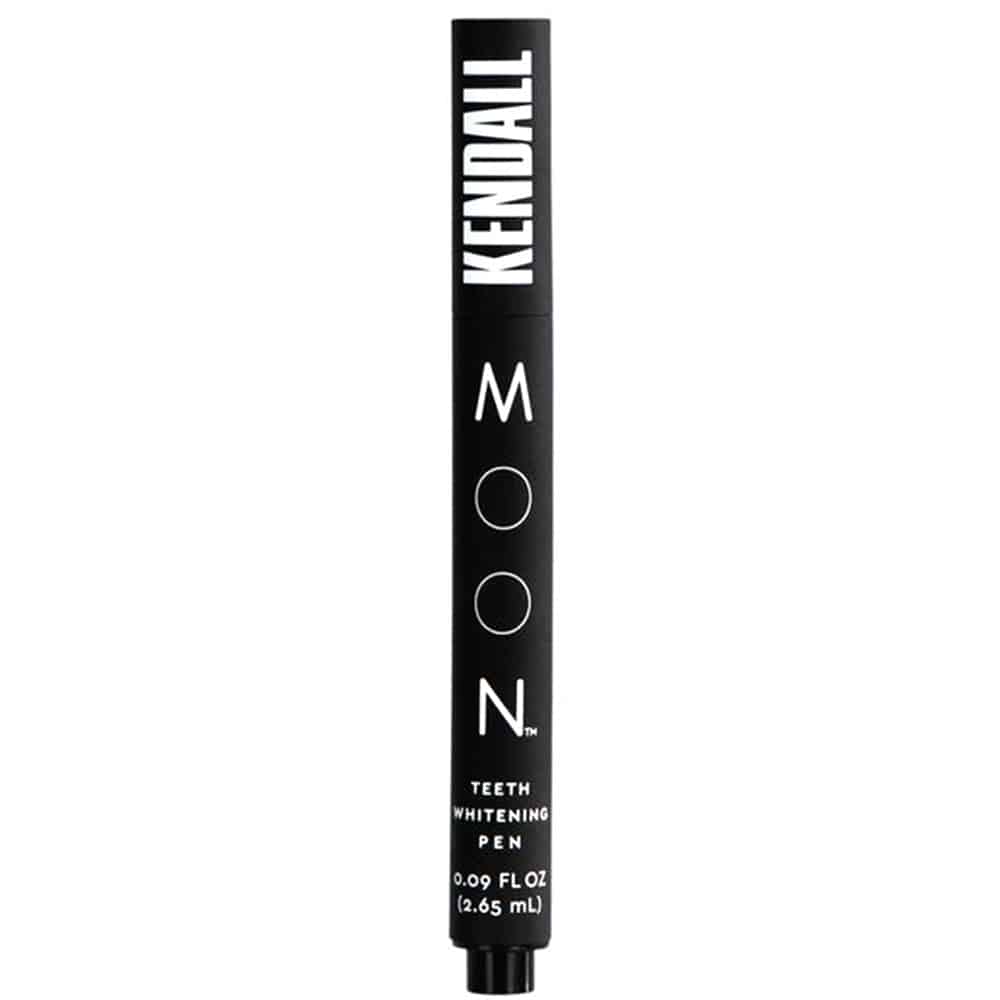 Teeth Whitening Pen, MOON, $20
13. IBY Beauty's Poolside Eyeshadow Pallet
Go on, have some fun with your makeup this summer! This palette is packed with 12 highly-pigmented and very blendable shades. The shadows are infused with rosehip seed oil for skin protecting properties and the colors specifically selected for easy transitions and endless creations.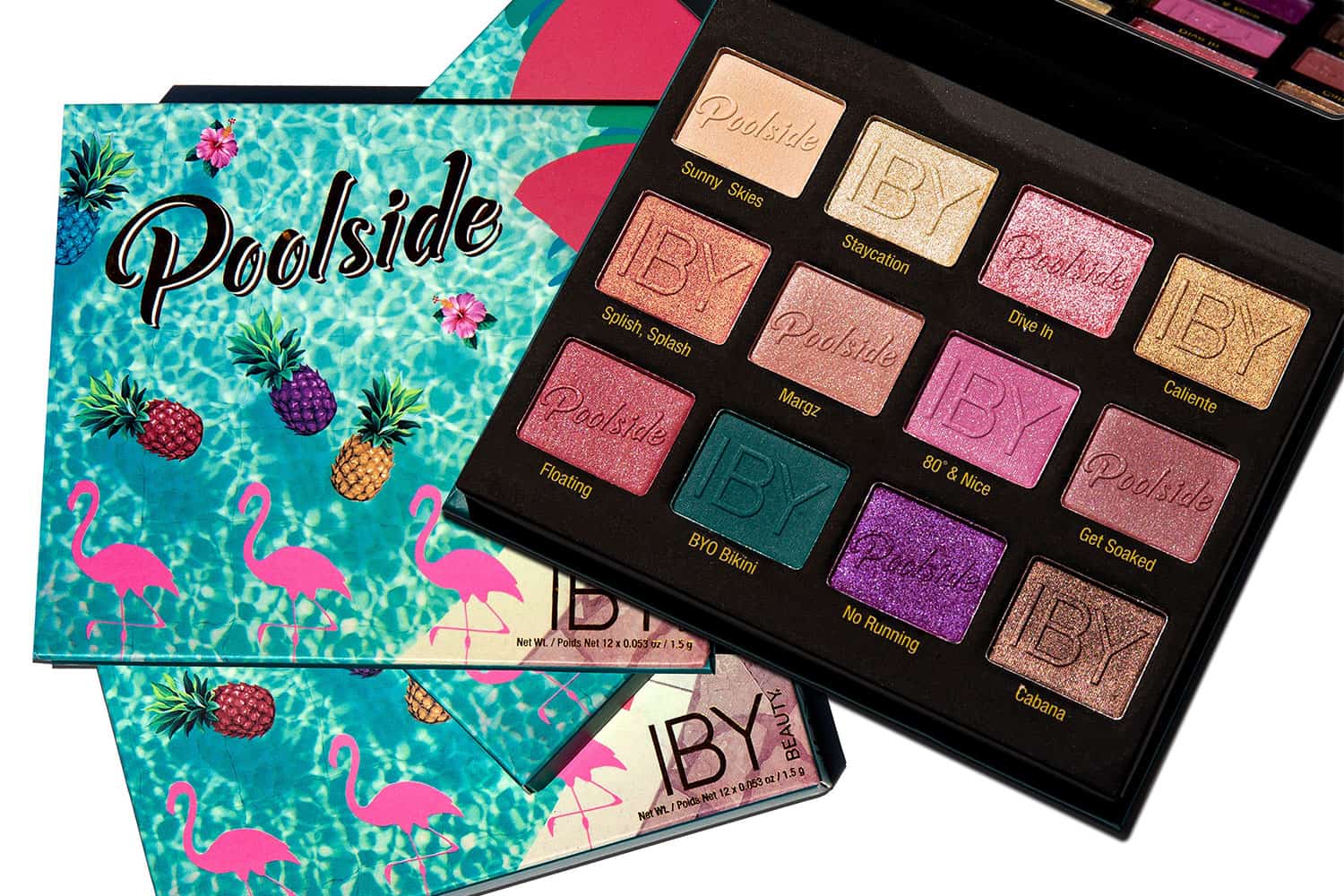 Poolside Eyeshadow Pallet, BIY BEAUTY, $20
14. Space NK's Ultimate Edit Brush Set
When was the last time you replaced your makeup brushes? If the answer is never — and for most people, the answer is definitely never — well, the time has come! Think of it as spring cleaning for your vanity. This particular set includes six brushes made with vegan-friendly synthetic fibers, sustainably sourced FSC-certified wooden handles, and sturdy aluminum ferrules (that the little metal part in the middle) and comes in a black hardshell case for easy transport, wherever your summer travels take you.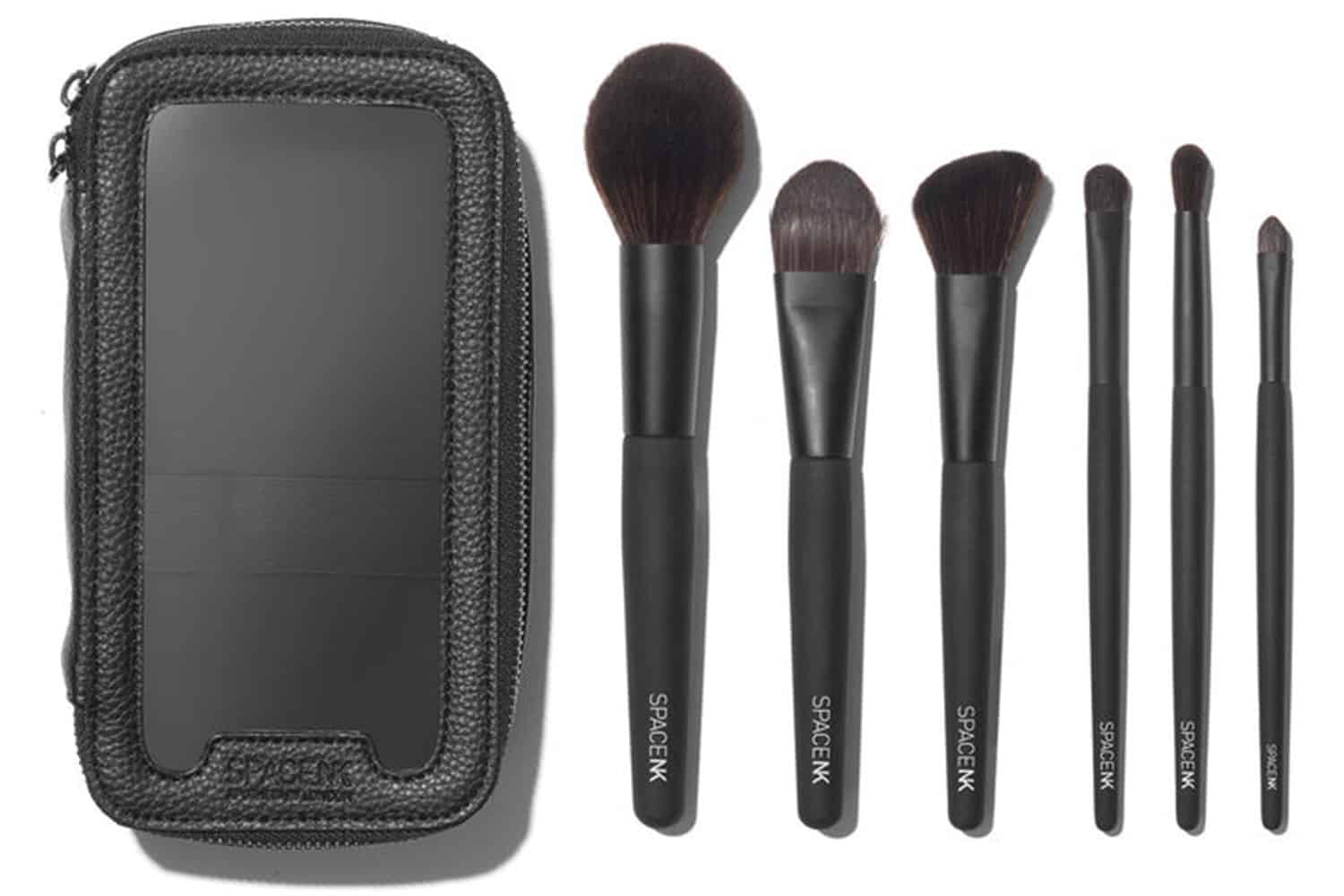 Ultimate Edit Brush Set, SPACK NK, $115
15. Heaven by Deborah Mitchell's Black Bee Venom Mask
A brilliant product no matter what the season, this revolutionary organic utilizes rare bee venom (sustainably harvested, without harming the bees) to act as a natural, topical alternative to botox that tightens, firms, and lifts while penetrating fine lines, frown lines, and wrinkles and imparting an immediate anti-aging effect. No wonder it is a favorite of the British royal family.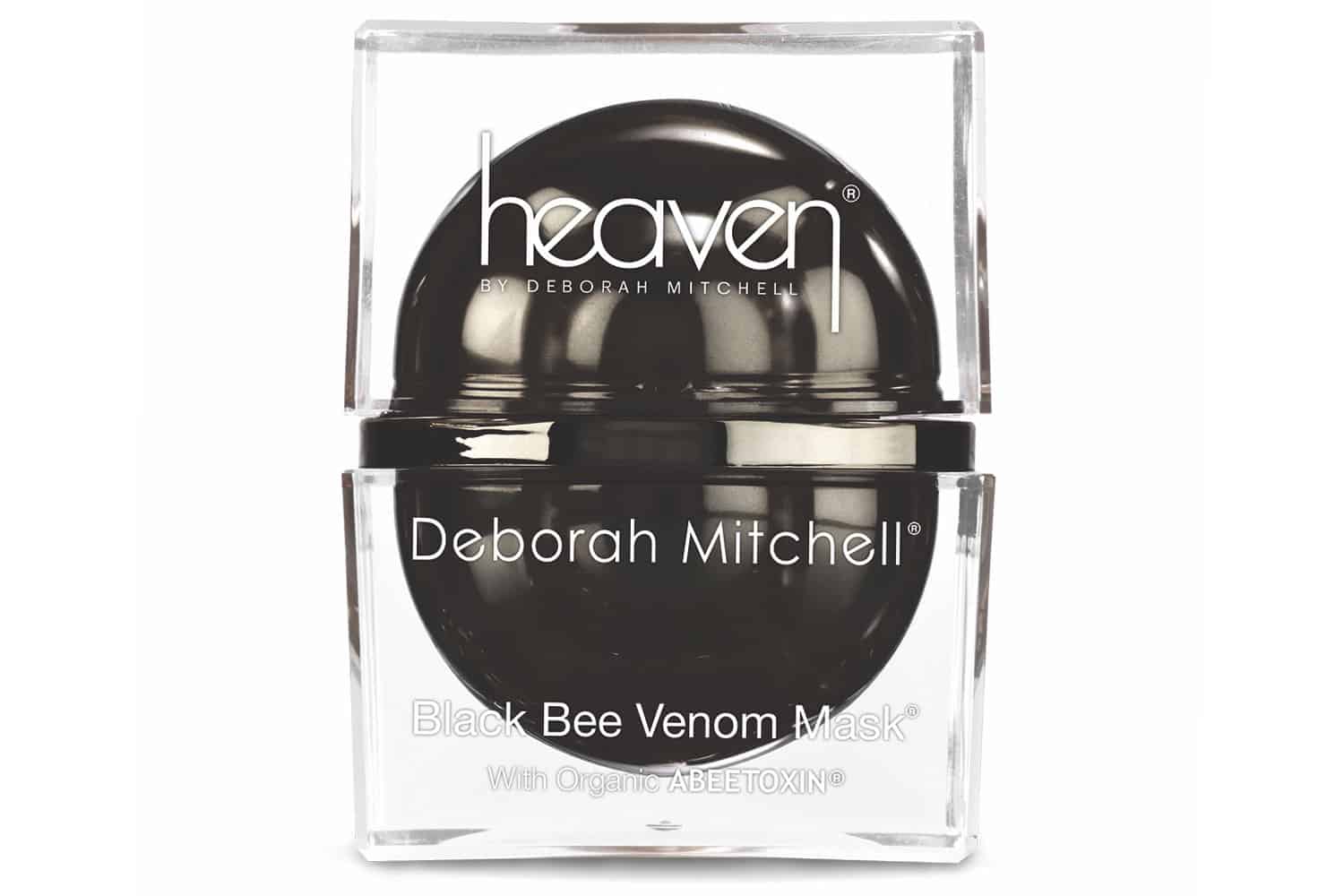 Black Bee Venom  Mask, HEAVEN BY DEBORAH MITCHELL, $243
16. Guinot's Crème Pur Confort SPF 15
This daily cream was specifically designed for people with extra sensitive skin to help fight reactions to environmental irritants. The cream offers daily protection against internal and external irritants, while helping to rebuild the skin's natural defenses. Using ingredients such as SPF 15 UV filters, phospholipids, and dermaline, it softens and evens out complexion with a refreshing scent compatible with even the most sensitive of skin.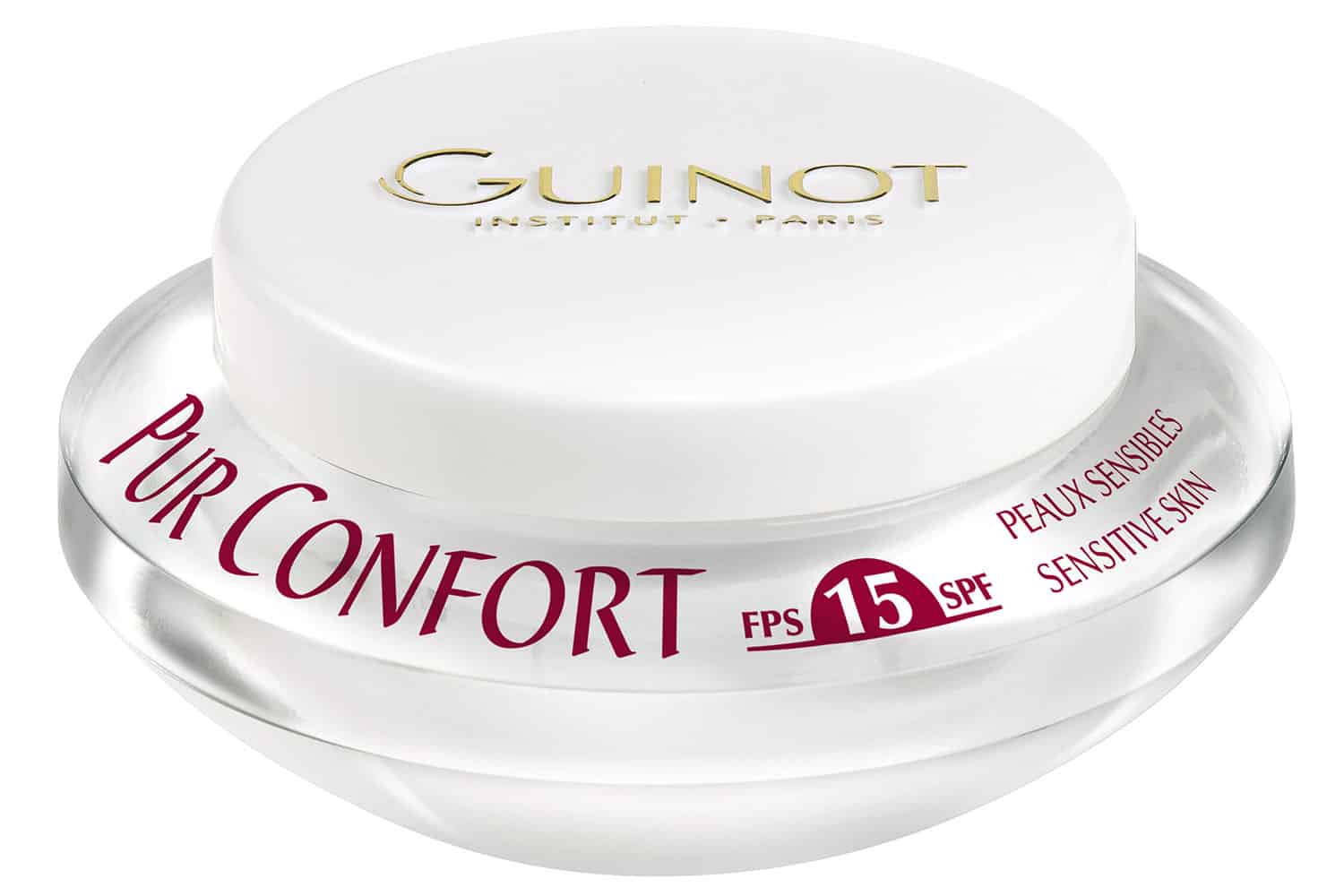 Crème Pur Confort SPF 15, GUINOT (Available at All Beauty), $34
17. Ouai's Wave Spray
Infused with rice protein, this easy-to-use spray is just the thing to help you achieve that perfect, beachy hair look when you're nowhere near the sand and surf.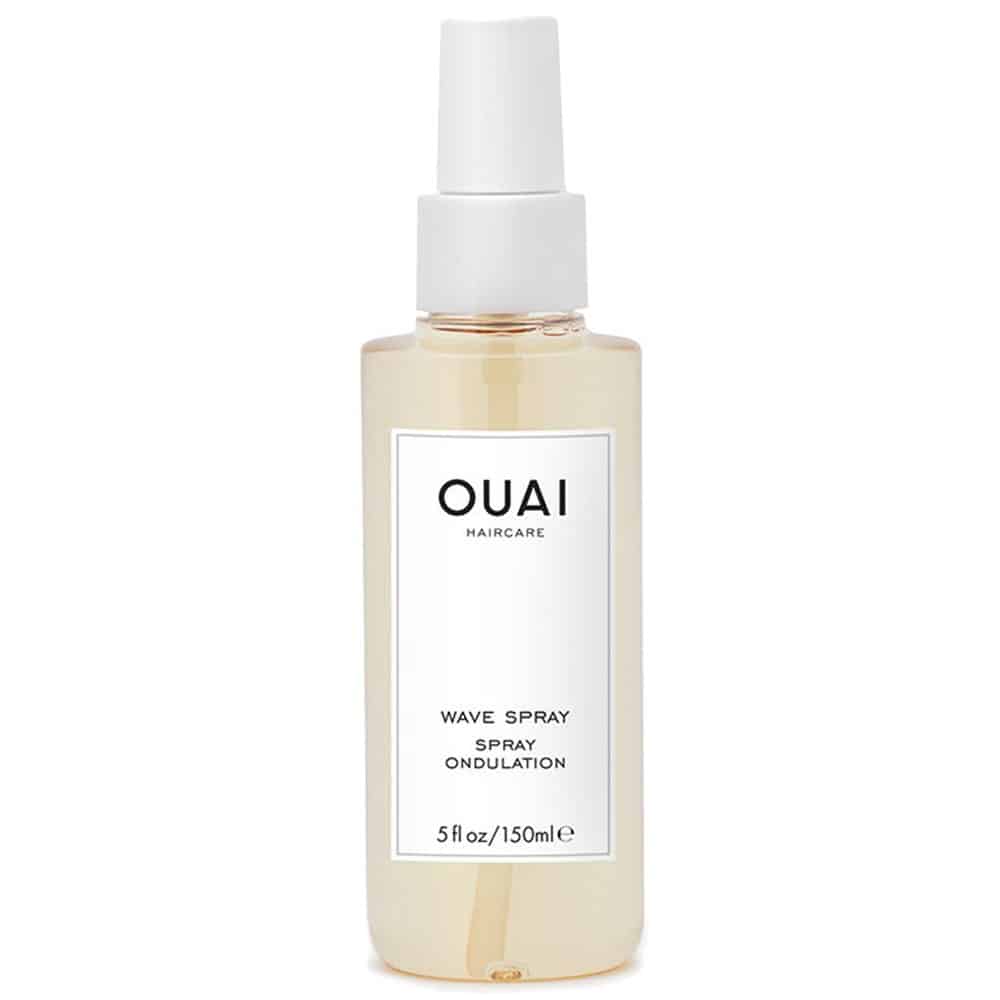 18. Maybelline's Made for All Lipstick in Fuchsia-for-Me
Brighten up your usual bold lip with a new, peppier shade that's perfect for summer. Maybelline worked extra hard on this line of lipsticks, choosing pigments that flatter just about anyone, no matter what their skin-tone.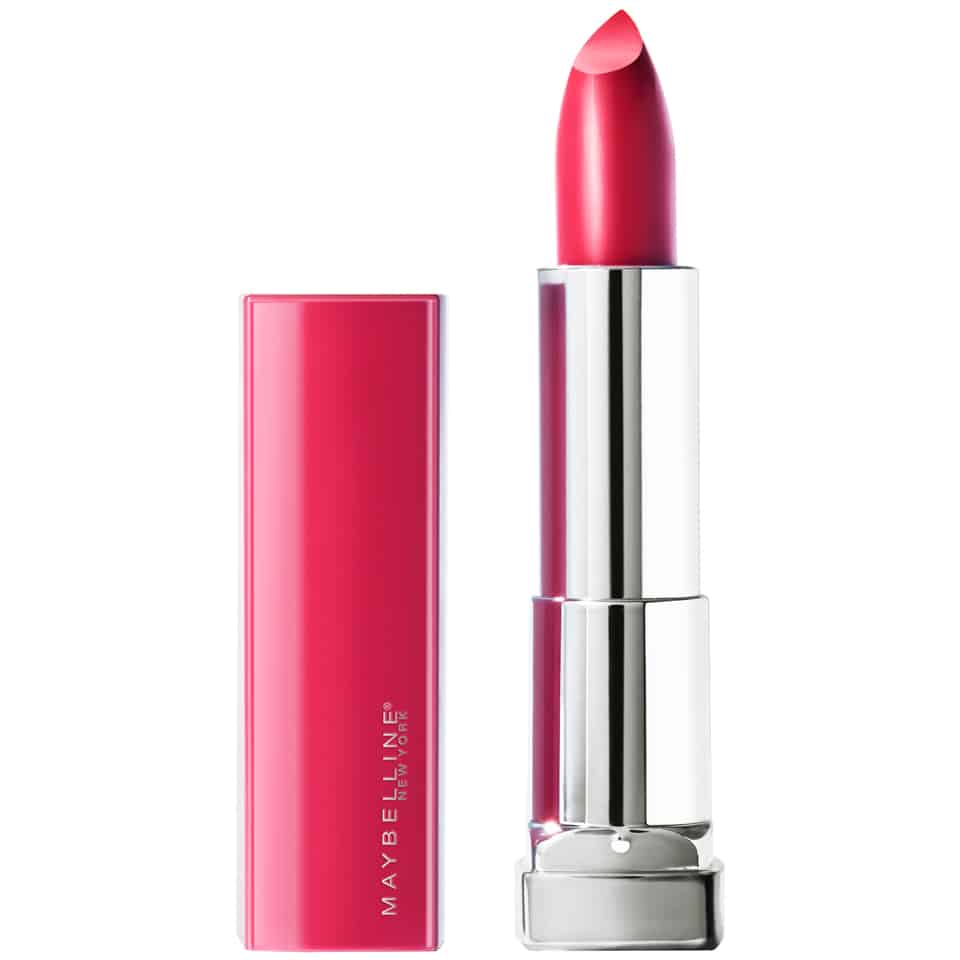 Made for All Lipstick in Fuchsia-for-Me, MAYBELLINE NEW YORK, $7
19. Pestle & Mortar's Erase & Renew Double Cleansing System
To reap the full benefits of your skincare routine, a thorough cleanse is a must, especially after a day sweating it out in the summer heat.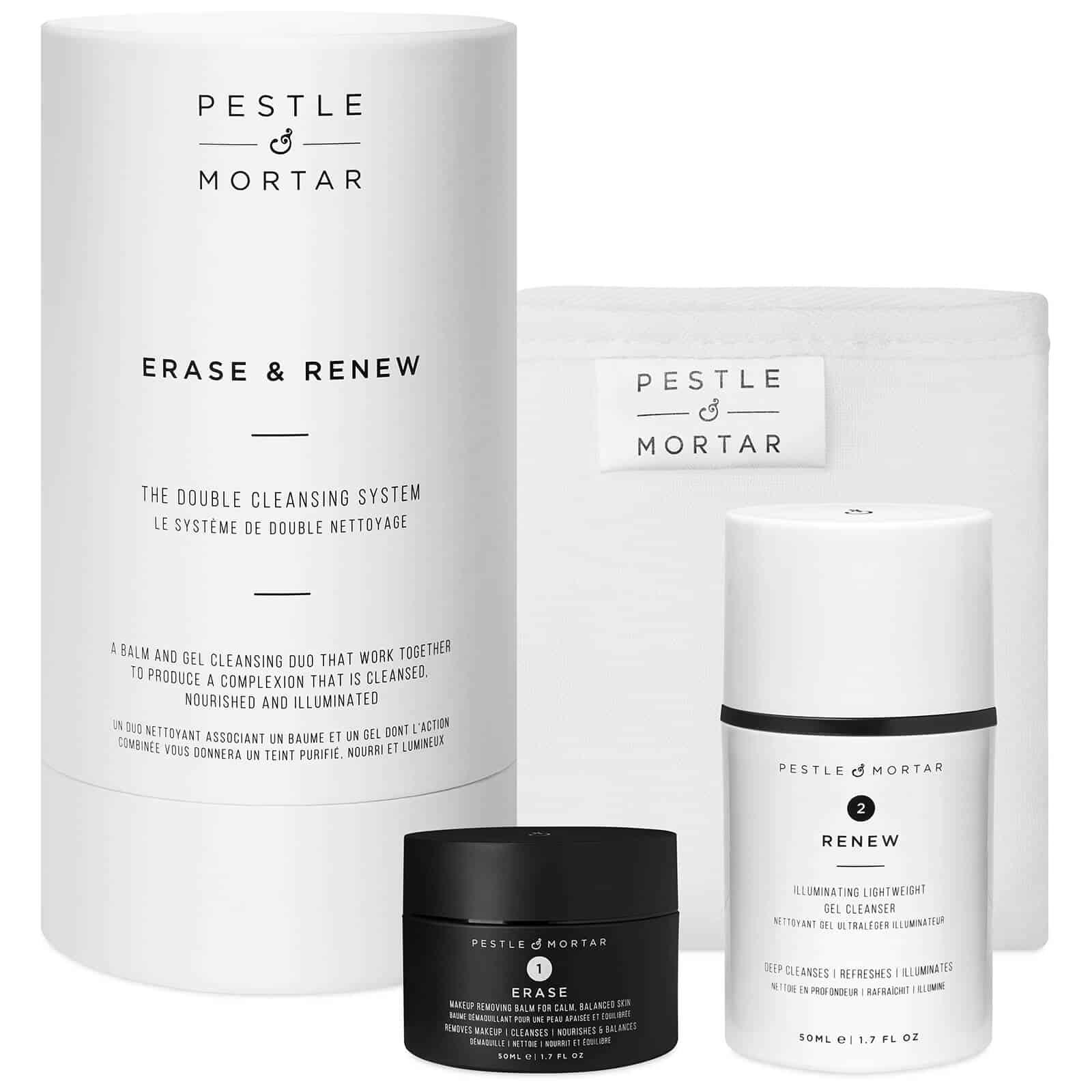 Erase & Renew Double Cleansing System, PESTLE & MORTAR, $80 
20. Louis Vuitton's Afternoon Swim Unisex Fragrance
Composed of bergamont, mandarin, orange, ginger, and ambregris, it really is fantastically lovely and refreshing. The scent of summer!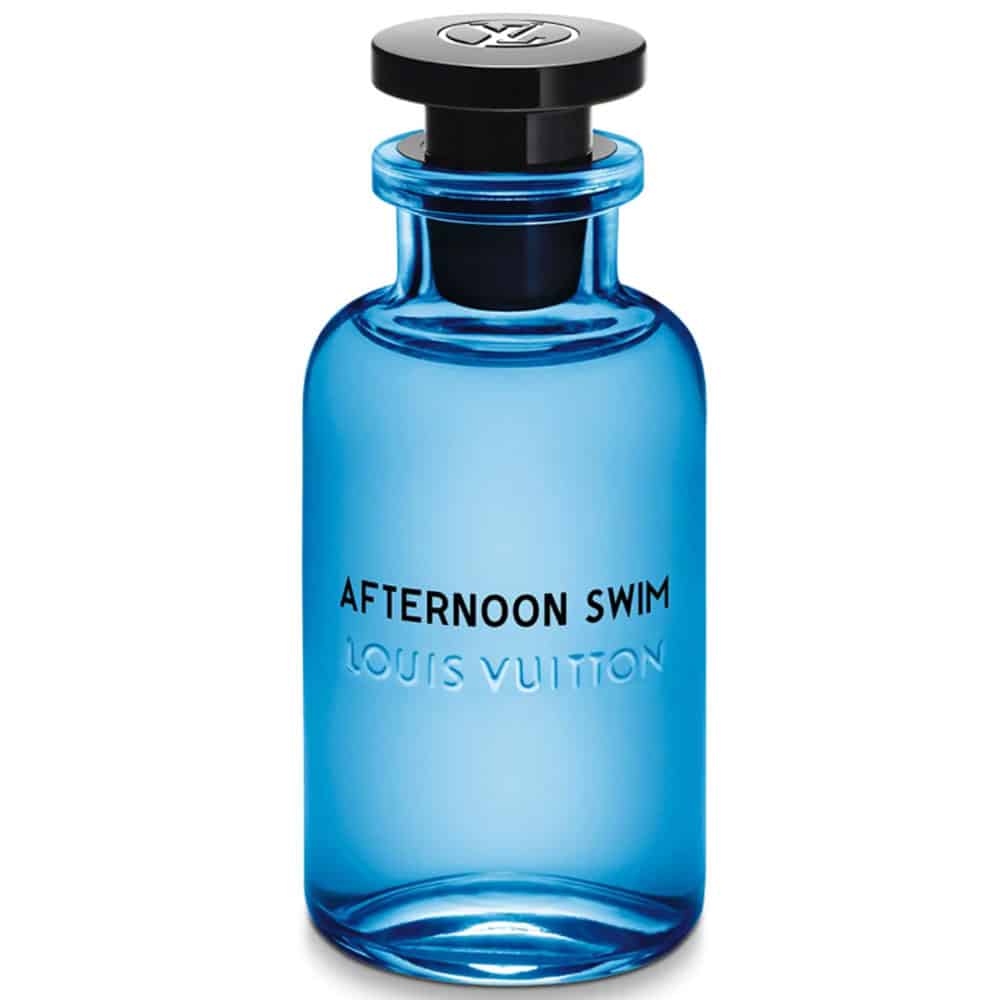 Afternoon Swim, LOUIS VUITTON, $250
Subscribe to our newsletter and follow us on Facebook and Instagram to stay up to date on all the latest fashion news and juicy industry gossip.