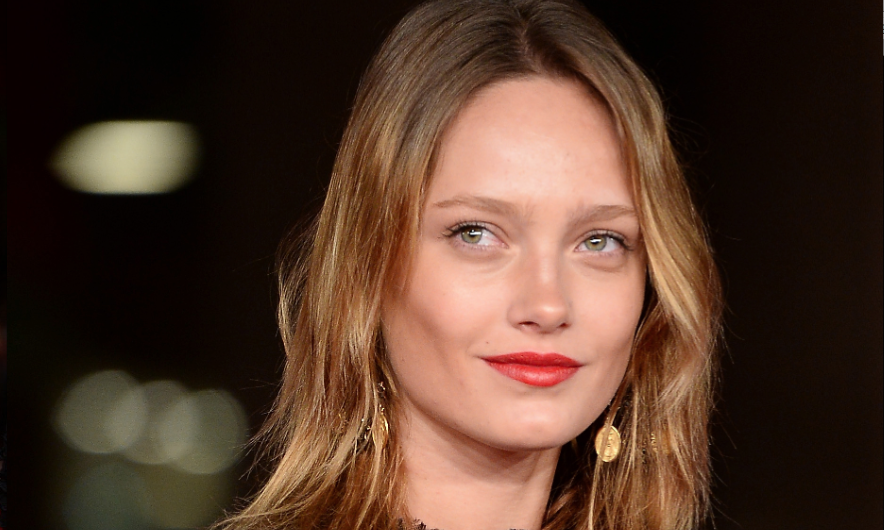 Wondering how the top girls do it? The Daily Summer convinced 10 of the biggest names in the fashion game to spill their beauty secrets. Enjoy, take notes, and discuss! Kors-adored Karmen Pedaru divulges her must-haves, must-do's, and much more.

Agency: IMG
Height: 5'10"
Hometown: Kehra, Estonia
Claim to fame: Has starred in campaigns for Gucci, Michael Kors, and Jimmy Choo.
Go-to products: "Chanel mascara, Clinique foundation, and Michael Kors bronzer."
Sunscreen: "Hampton Sun."
Workout: "Running, occasionally."
Fragrance: "Une Rose by Frederic Malle."
Beauty advice: "Eat healthy and live a healthy lifestyle."
Skin superfoods: "Greens and lots of vitamin C and omega. Also, water for hydration."
Sleep requirements: "When I'm working, at least eight hours."
Skin regime: "I use face wash, toner, serum, eye cream, and moisturizer, all from La Prairie."
Beach vibe: "I go as much as I can. I'm obsessed with the saltwater and sun."
Beauty is… "The more natural, the better."