As you've probably heard by now, Art Basel called it a day yesterday and wrapped up a week of art, design, and parties, parties, parties, parties. We apologize to all the lovely publicists who reached out about events that we couldn't make it to. Next year! Here's what we did manage to do:
Day One: Our first stop was on Monday night where we hit the model residence of the Ritz-Carlton to get a first look at Yvette Mattern's Global Rainbow, dubbed the #RitzRainbow, which lit up the sky all week from 6 p.m. until midnight, and was seen as far as 25 miles from Gay Pride HQ the Design District. Guests such as Laura de Gunzburg, Waris Ahluwalia, Neville Wakefield, Laurent Moisi, Marcella Novela, and architect Piero Lissoni boarded a Van Dutch boat to get an intimate look at the official lighting of the rainbow, which was described to us as a "gift to the city of Miami."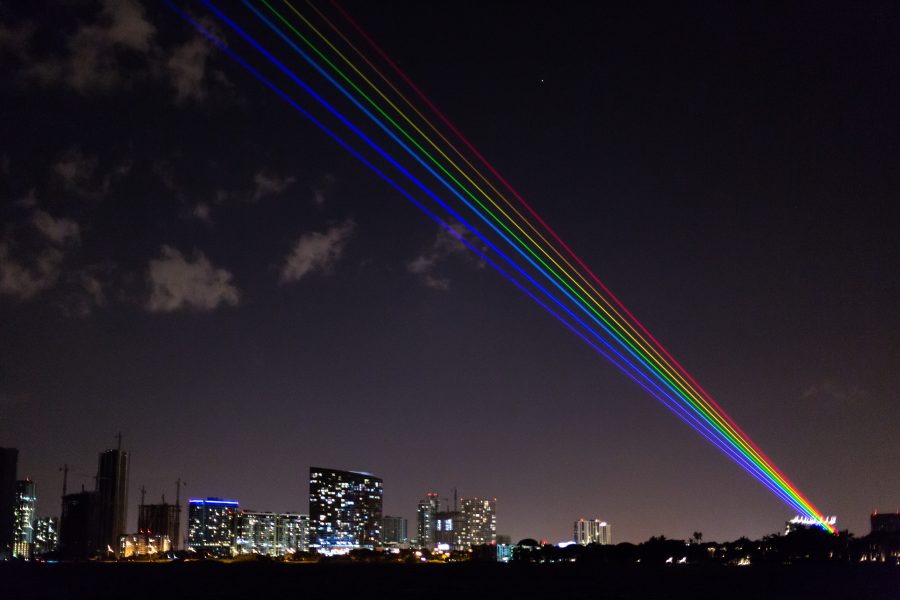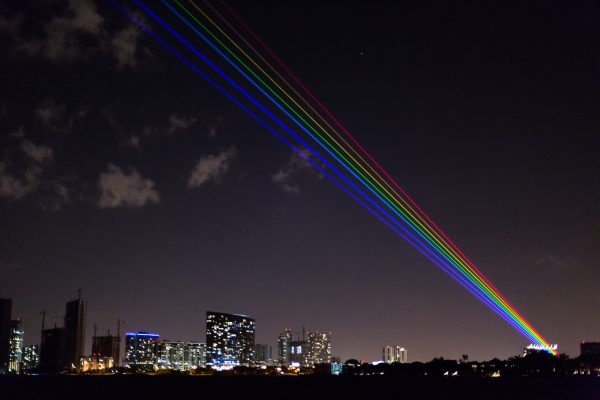 Day Two: Tuesday evening began with a visit to the just-opened Faena Bazaar for one of the most unexpected highlights of the week: Samsung's multidimensional experience, which blurred the line between reality and virtual reality with a 4D VR experience driven by Samsung Gear VR powered by Oculus and by the creators of Sleep No More. We wouldn't dare ruin what the experience was all about, but would HIGHLY ENCOURAGE checking this out if the opportunity comes your way. Beyond awesome.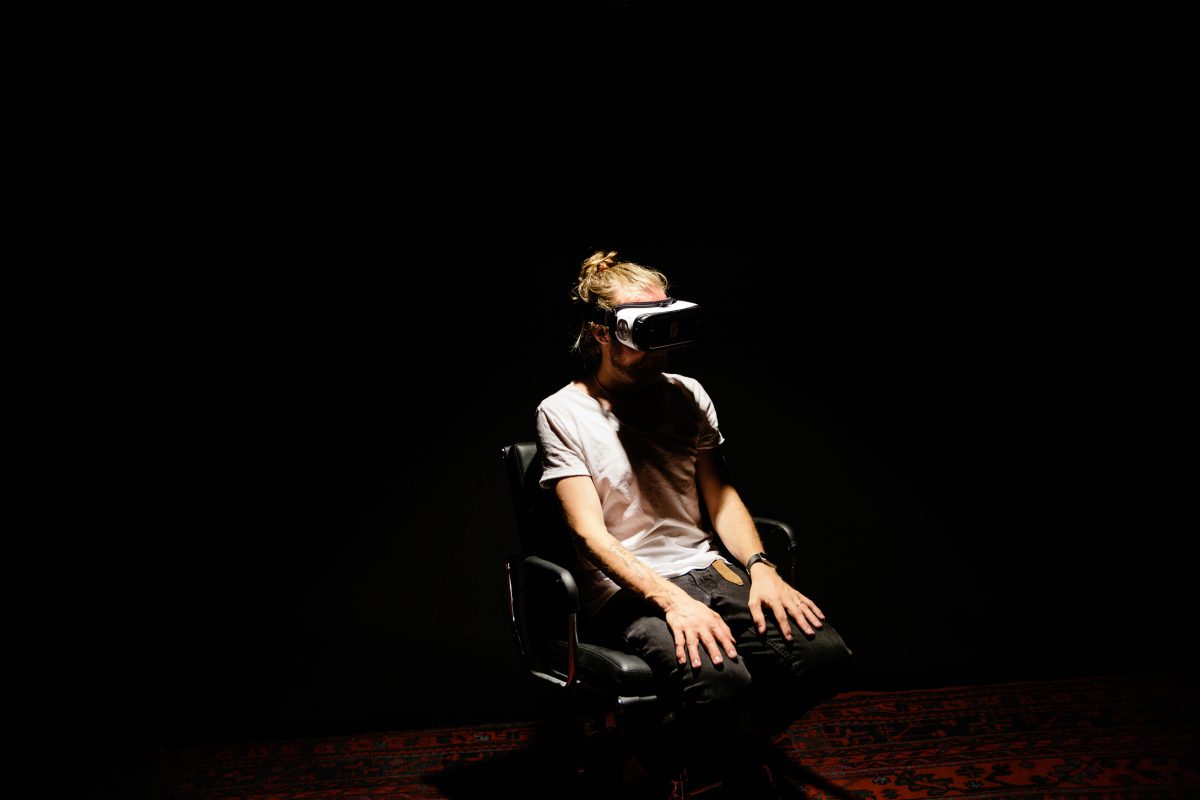 We then hopped in an Uber to jet to the Design District for a party to celebrate the unveiling of Dior Lady Art at Dior's 39th Street store. The house commissioned seven American and British contemporary artists—Mat Collishaw, Ian Davenport, Daniel Gordon, Chris Martin, Jason Martin, Matthew Porter, and Marc Quinn—to create their own visions of the iconic Lady Dior bag and small accessories. The  limited-edition collaboration is available exclusively at the brand's Design District location. Familiar faces in attendance were Chelsea Leyland, Petra Němcová, Derek Blasberg, Laura Love, Inés Rivero, Charlotte Sarkozy, Danielle Bernstein, Alexandre de Betak, Maria Baibakova, Chloe Wise, and James Goldstein.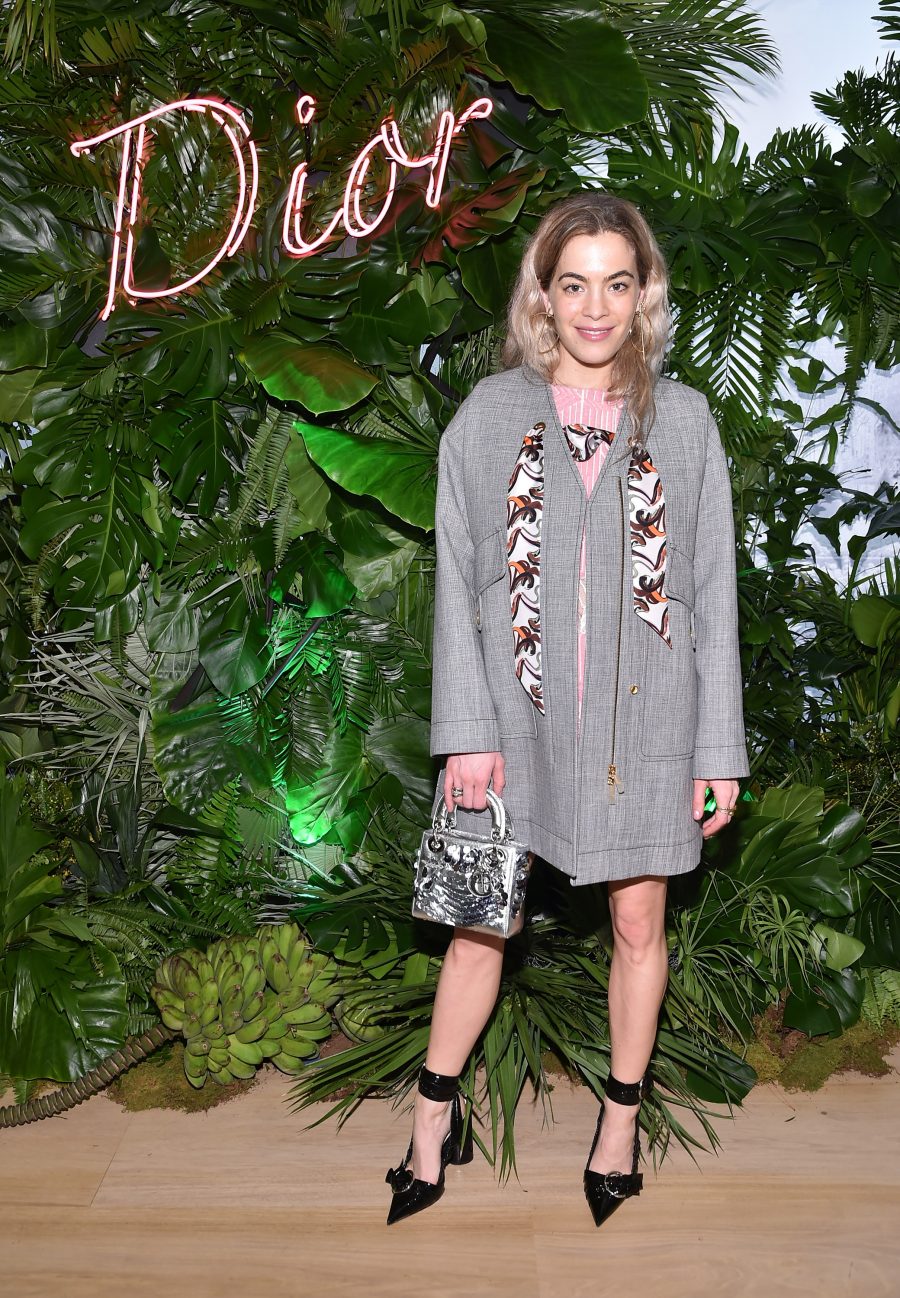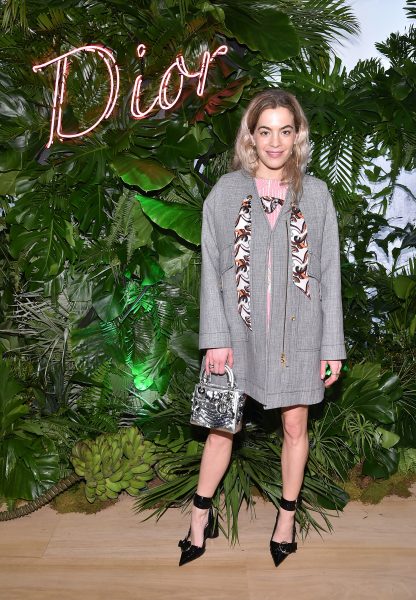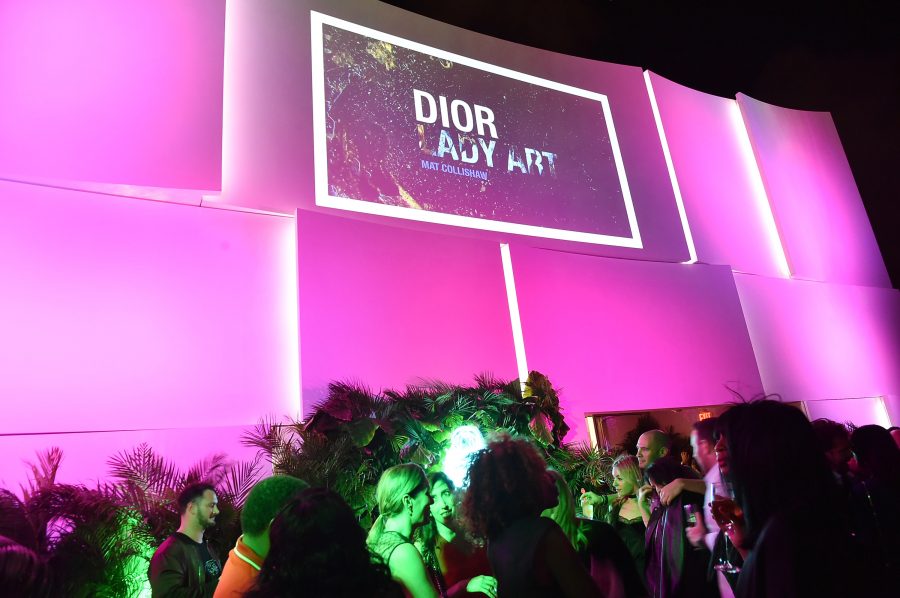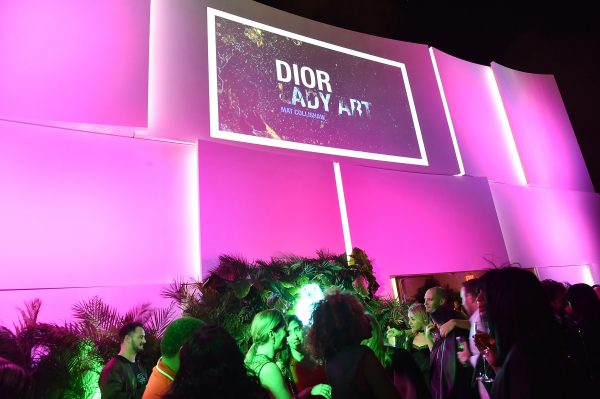 We called another Uber and returned to the Faena Hotel to attend The Daily's own event at The Faena Dome, which saw our cover girl Natasha Poly, Sebastian Faena, Alan Faena, Ximena Caminos, Brandusa Niro, and Juan Gatti, Hayden Panettiere, Len Blavatnik, Wladimir Klitschko, Ian Mellencamp, Jeremy Scott, Pablo Olea, Jeremy Kost, Blair Voltz Clarke, Alistair Clark, Hopper Penn Lorenzo Martone, DiMondo, and Fabian Basabe with music by DJ Henri. We're not complaining about the Miami Herald's feedback: "The Daily Front Row Art Basel celebration at Faena became one of the largest and most sought-after events on Tuesday night. At one point during the evening, more than 400 anxious scene chasers were waiting at the velvet ropes." Sorry about that! Read full coverage of the event HERE. Thanks again to Persol, Mercedes-Benz, Papyrus, and the Faena for making it happen.
.
Day Three: Wednesday afternoon took us to Design Miami, which opened its doors to the public and rewrote the rules on how to fair. There were installations from Fendi and Virgil Abloh, talks by Daniel Lismore and Wallpaper's EIC Tony Chambers, and even food by Dean & Deluca, who know how to hire a hot staff. Later that evening we headed to the mainland for Savannah College of Art and Design (SCAD) and VisionaireWORLD's opening of Theater of Self, featuring ensembles styled by Lismore, who we featured in The Daily. Rose McGowan, June Ambrose, Shaun Ross, Jordan Asher aka BOOTS, Chelsea Leyland, Pascal Dangin, Lorenzo Martone, Bronson van Wyck, and Mark Silver saw more than 20 looks from Lismore's extraordinary closet before a sit-down dinner.
We skipped dinner with SCAD and took our 25,435th Uber back to South Beach to the Edition for Paper Magazine and H&M's dinner to celebrate the launch of Fashion Loves Art, a collaboration with artist Alex Katz. We sat with Karolina Kurkova (who resides in Miami), and One Management's head of celebrity Drew Hunter. Also there were Paper's Kim Hastreiter, Erik Mazza, gallerists Thaddaeus Ropac and Gavin Brown, artist Hope Atherton and RJ King.  Immediately following dinner, a few hundred guests arrived for an intimate performance by (remember her?) Nelly Furtado. Off to Twist we went…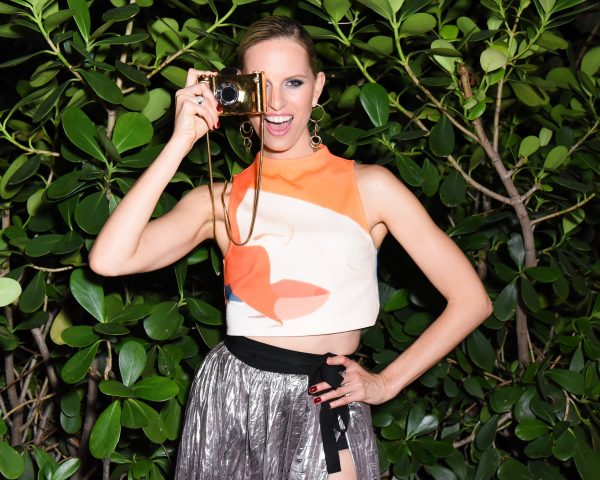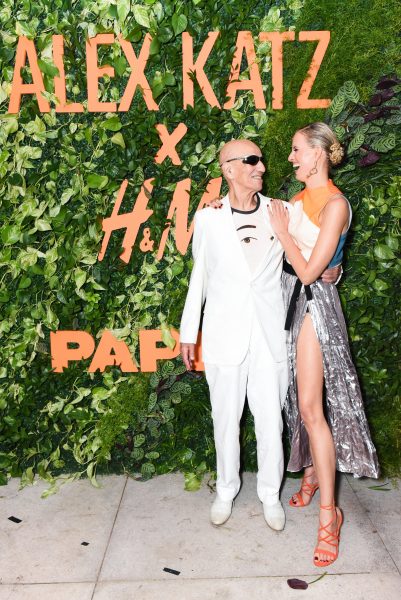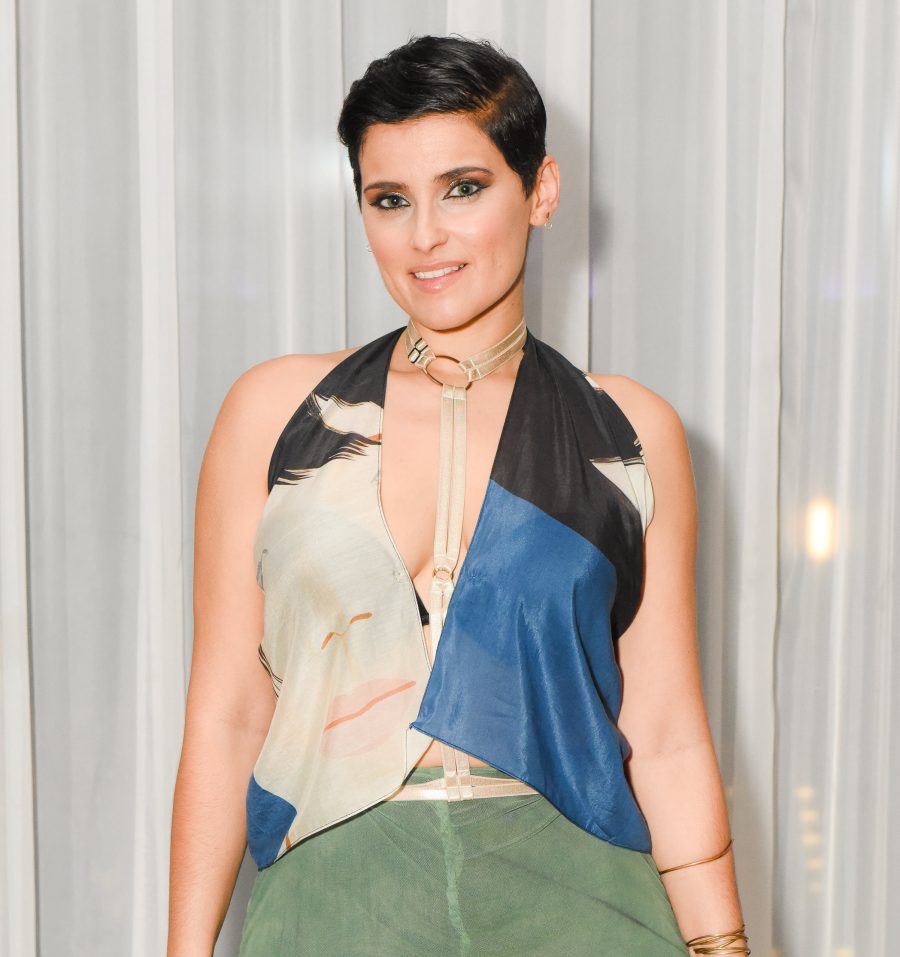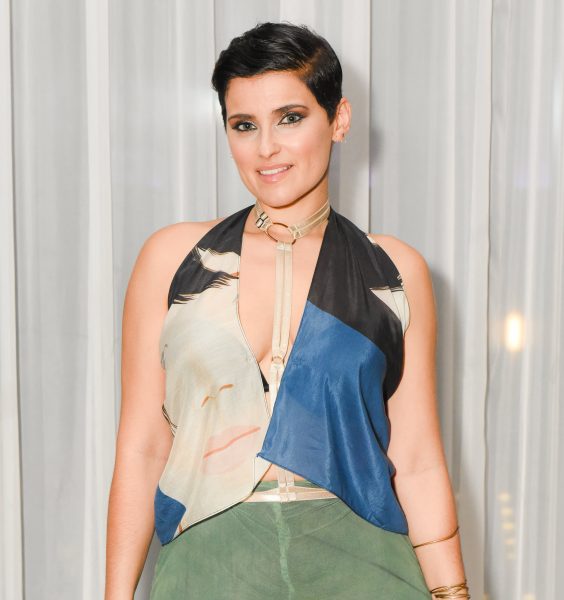 Images: BFA. com
Day Four: On Thursday morning Gilt held a panel for influencers and customers at their lounge at SCOPE to discuss the intersection of art and fashion. Curator Natalie Kates moderated a panel that included Patricia Field, Lorenzo Martone, Kara Ross, Olivier Pechou of Hermès, and artist Shantell Martin. "I feel that any creative expression is an art form," Field told the crowd. "What I think is important is that people not just be simply observers of so-called art. Art is music, art is a book, art is how you present yourself. I think it's really important to present yourself in an interesting way. Then you will attract the curiosity of others, and in attracting the curiosity of others, you will have an experience with them, and them with you. In that way, I believe that fashion is art."
Next we hit the Delano for an influencer brunch hosted by LensCrafters (yes, LensCrafters) to get the deets on their fascinating new Clarifye Digital Technology (a.k.a. the next generation way to get your eyes examined). The brunch included eye healthy foods (think blueberries, freshly squeezed apple juice, carrot juice, and Eggs Benedict), personalized eye sketches, and an informative lecture about paying more attention to eye health. Sure, it was super random on the Basel sched, but eye liked it. Spotted were bloggers from Downtown Dava, Late Afternoon, Just Another Fashion Blog, And I Was Like, Wide Eyed Legless, Currently Crushing, and Pretty Connected.
Off we went to the W's Surf Lodge pop-up for a preview of Garrett Neff's collection of sexy swimwear for Katama. Basel marked the debut of the Emerson, a pair of trunks named after IMG Models' very own [manager] Emerson Barth, a friend of Garrett for years. This brand has been a personal fave since day one, so we felt the proud feels to see Katama reach some new eyes. Garrett was off the South Beach radar during Basel and told us he was spending the week at the new lifestyle hotel EAST, located in the heart of downtown Miami.
Later in the day we stopped by Soho House for the OUTNET event at Ocho, where they unveiled an exclusive collection with Edie Parker. We then headed back to the Delano where Moschino had a private dinner that welcomed Karreuche Tran, Sebastian Faena, Gaia Matisse, Andrew Warren, and our table neighbors Shanina Shaik and her bestie Nicole Williams. Dream dates. After dinner guests headed to the pool for a private performance by Jhene Aiko (who Scott told us is the next big thing) and Young Paris, as well as DJ sets by The Misshapes and Sita. It was the night's hardest party to get into but Courtney Love, Rose McGowan, Russell Simmons, Sasha Lane, Big Sean, Mert Alas, Jeremy Kost, Ian Mellencamp, Lorenzo Martone, and RJ King found their way in. A little rain didn't get in the way of Hanne Gaby Odiele and friends jumping in a pool filled with ping pong balls at the end of the night. As one does.
Images: BFA.com
Day Five: On Friday we went to the actual Art Basel show (imagine that!) and made a quick return to Design Miami where we spotted Calvin Klein and Donna Karan. After, we stopped by The Webster for the launch party of the Cedric Rivrain x Lanvin collab. where we saw longtime Lanvin menswear designer Lucas Ossendrijver. But the invite we had really been waiting for came from our friends at Buglari, who asked us to Madonna's Raising Malawi charity event at the Faena Forum where the brand introduced the B.zero1 Design Legend jewelry. Madonna's mission was to raise major bucks for Malawi and she killed it, raising $7.5 million, most raised by a live auction by Alexander Gilkes that featured works from her personal collection including: Tamara de Lempicka's painting La Couronne de Fleurs (1925) Tracey Emin's print It Just Happens (2001), and three Herb Ritts prints from her 1985 wedding to Sean Penn. James Corden served as MC with Adriana Grande, Chris Rock, David Blaine, and Penn taking turns to help Madge make some cash. Watching the Queen perform 10 songs (!!!!) such as "Holiday" and Britney Spears' "Toxic" were Mert Alas, Alan Faena, Sebastian Faena, Len Blavatnik, Dave Chappelle,  Leonardo DiCaprio, Jasmine Sanders,  Paris Hilton, Karolina Kurkova, Adriana Lima, Natasha Poly, Alex Rodriguez, and, Jeremy Scott. The event was produced by Josh Wood Productions and AAB. It was the VIP event of the week. Did we expect anything less?
Day Six: The weekend carried on without us there, but we're told highlights were Rockwell and 1OAK's Art Basel closing party on Saturday where Nas performed, the Surflodge Bungalow's bash with A$AP Rocky and Rosario Dawson where the  Champagne Armand de Brignac Gold Brut and Rosé flowed, and Sunday's performance by the legendary Lauryn Hill at the Edition. And now we sleep.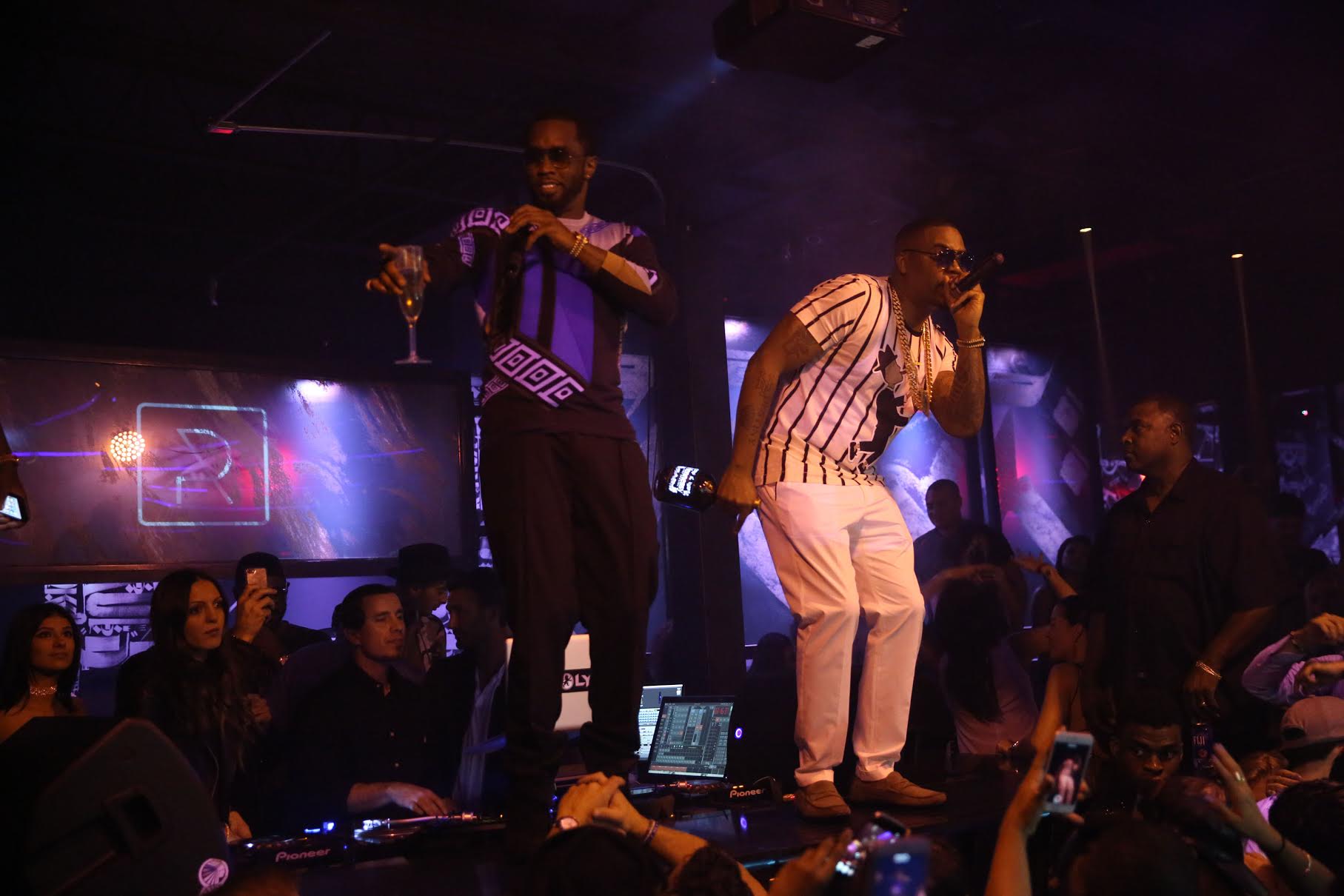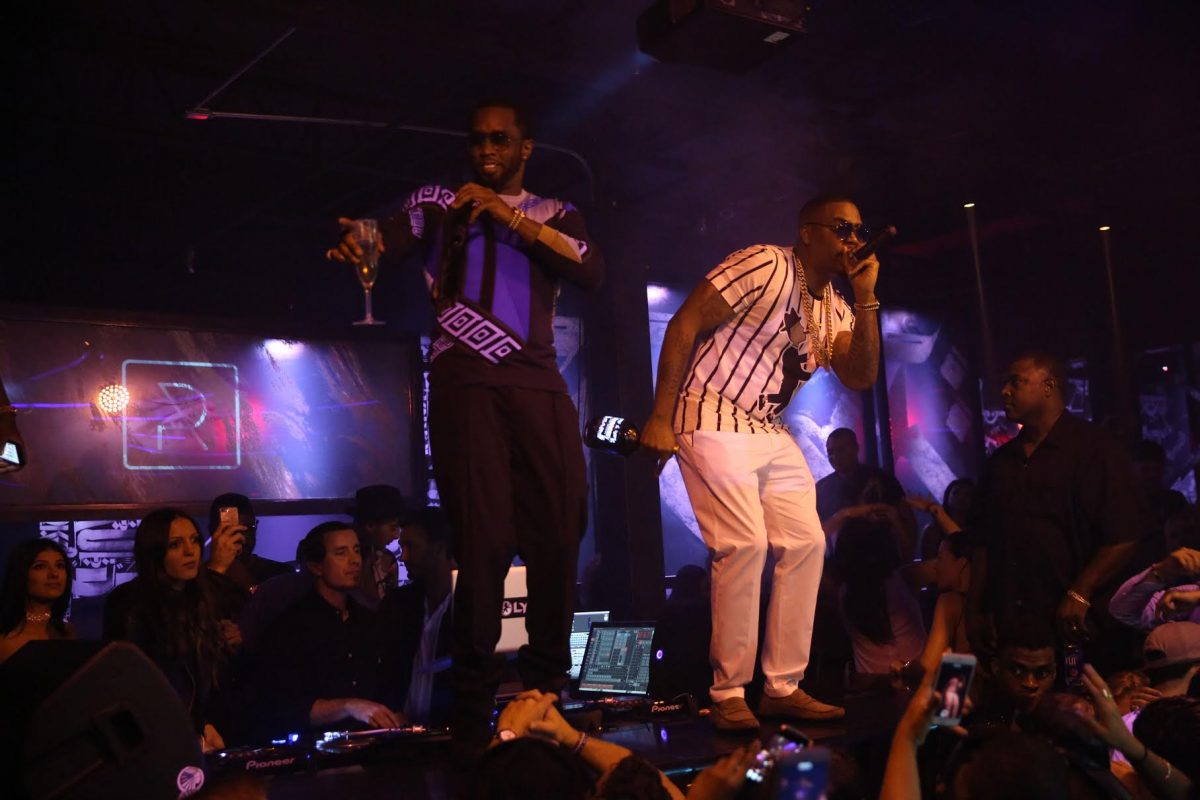 Image: Seth Browarnik/Worldredeye.com