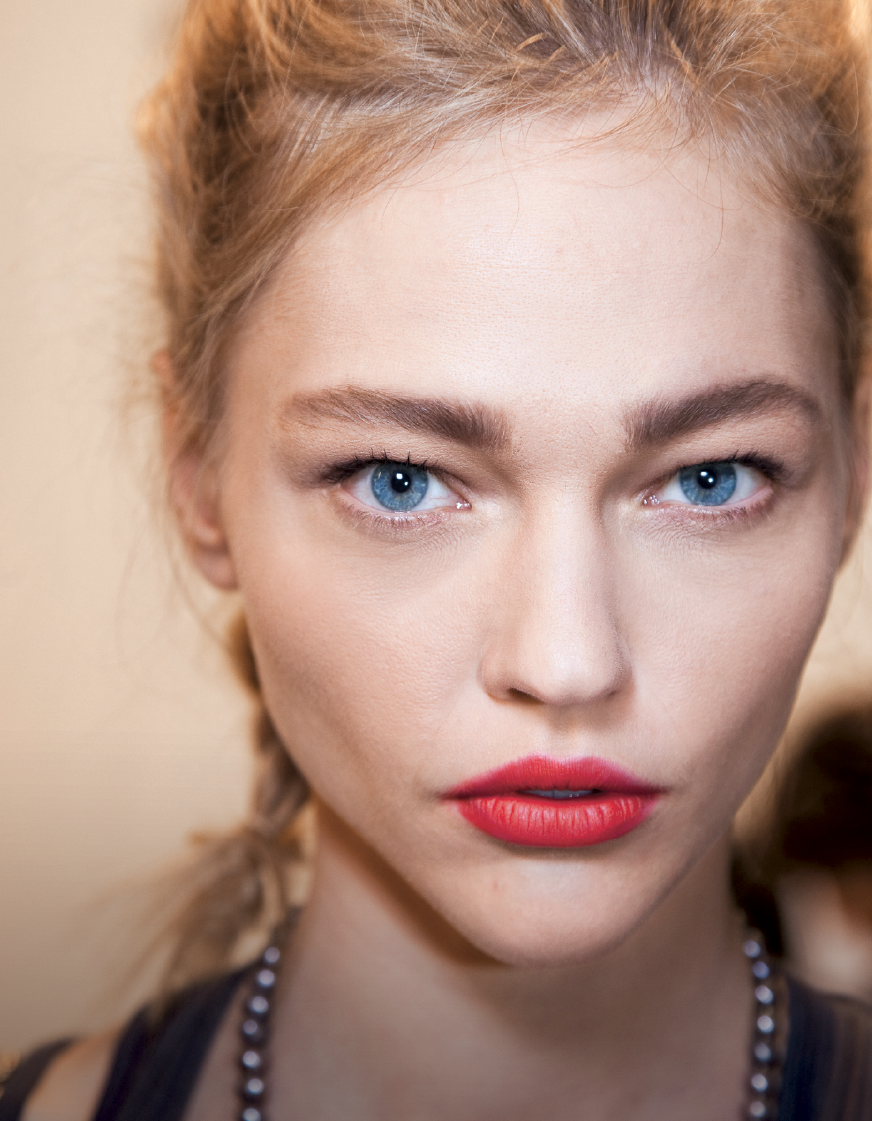 Russian-born Sasha Pivovarova is an eternal favorite, and in 2015, the storied stunner is back in a big way.
What's been the most memorable moment of your career?
My very first show in 2005. It was Prada, and I didn't even expect to be cast, let alone be the opener and go on to get an exclusive contract with them for three years. The season I walked in 69 shows and was fully immersed in the world of fashion is pretty memorable as well.

Any favorite campaigns?
It's always changing, but right now, it's Balenciaga Spring/Summer 2015. Steven Klein shot it in New York, and Alexander [Wang] was on set the entire time. It's always a pleasure working with him. He has a very gentle approach but is very involved.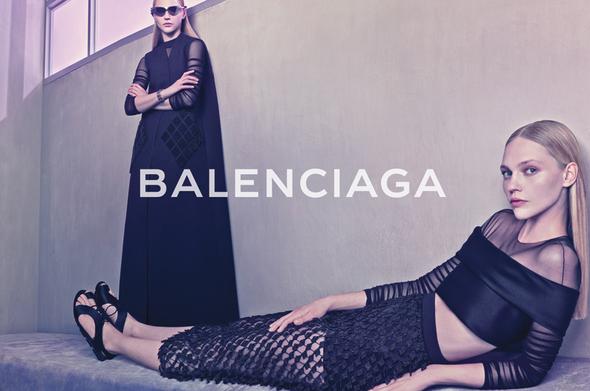 Your given name is Alexandra. How did Sasha come about?
Sasha is a popular nickname in Russia!
How is your two-and-a-half-year-old daughter?
She has completely changed my life. I love her unconditionally; she brings me so much joy. She's a happy and curious girl. She definitely has a strong personality.
Would you ever encourage her to model?
Modeling is a very competitive job, and it can be really hard if you don't enjoy doing it. I would be supportive if she wanted to do it, but I wouldn't push her.
How's your painting career?
I'm working on a lot of pieces but haven't made any plans for an exhibit. Maybe I need to get an agent for that, too.
What's in your art collection?
I collect pieces by Russian modern artists like Ernst Neizvestny, Alexander Ney, Timur Novikov, and Alexander Zakharov. I also put together a large collection of my husband's Igor Vishnyakov works that are inspired by me and a couple other pieces that I really love.
How often do you go back to Russia?
It's been a while since the last time I was there. My family normally comes to New York to visit me or we go on vacations together.
Do you find NYC winters as brutal as Russia?
It's just as brutal here. The difference is that New York winters are shorter!