On Friday night, The Daily Summer and The Maidstone Hotel rolled out the red carpet to welcome Moroccanoil founder Carmen Tal to the Hamptons for the first time. The lush garden of The Maidstone welcomed guests such as Lorraine Bracco, Nicole Miller, Fern Mallis, Sasha and Oli Benz, Grace Atwood, Olivia Caputo, Tinamarie Clark, Lilliana Vazquez, Krystal Bick, Chantel Waterbury, The Daily's Betsy Jones, Monica Forman, Kelly Brady, and Yin 2My Yang's Charlotte and Sophie Bickley for a three course dinner under the stars. (See all the beautiful faces below!)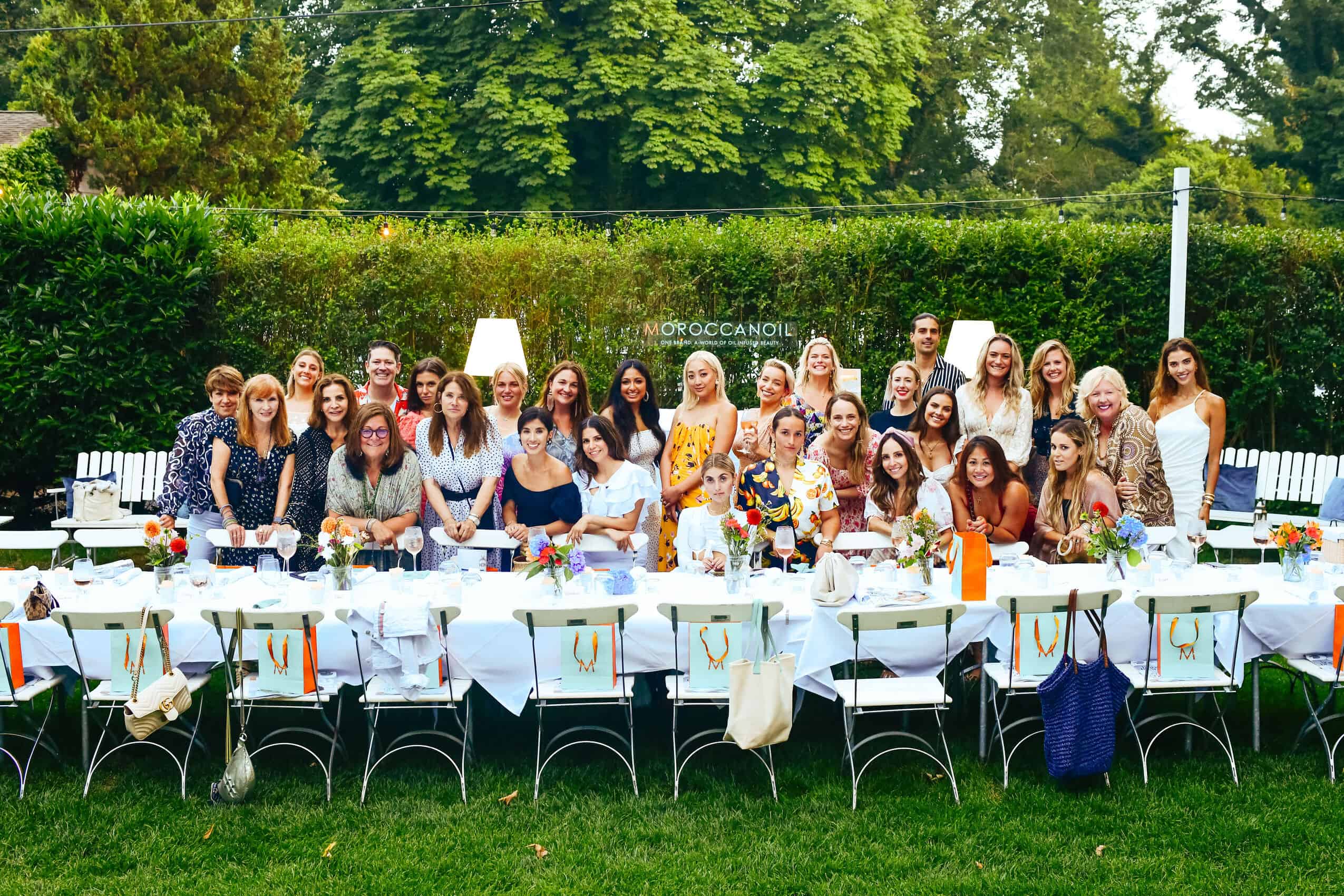 Before dinner was served The Daily's EIC and CEO Brandusa Niro toasted Tal. "This dinner is in honor of this magnificent brand that we've worked with for such a longtime." she said. "It's truly such a beautiful brand that everyone at this table and everybody around the world adores."
"It's true," Bracco chimed in. "I agree! I"m obsessed." Dinner table talk revealed Bracco as a Moroccanoil superfan while Chantel Waterbury of INSPR dished on a major upcoming launch with an LA based influencer/celeb.  Influencer and recent New York transplant Sarah Bryant confessed it was her first time Out East and she was smitten with East Hampton. The gorgeous Olivia Caputo came with Socialyte's Colleen Portofe and took over The Daily's Instagram account for the night, a task she took very seriously. (Thanks for that, Olivia!)
Guests went home with numerous Moroccanoil goodies as well as flowers from Venus ET Fleur. Some carried the night on for a nightcap in The Maidstone's cozy lobby.
Special thanks to The Maidstone Hotel, Whispering Angel, Splash Mixers, and Kronenbourg. All photos by Hannah Turner-Harts.
Subscribe to our newsletter and follow us on Facebook and Instagram to stay up to date on all the latest fashion news and juicy industry gossip.