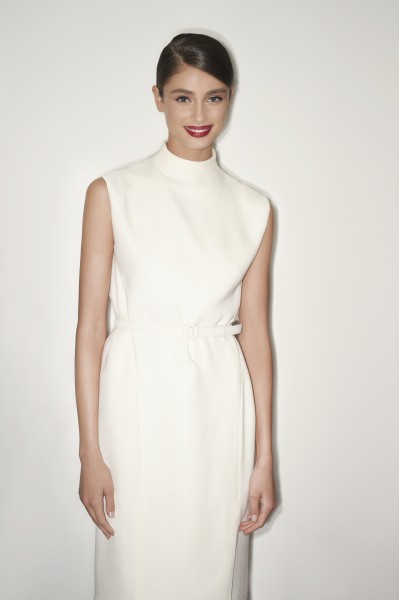 One of our fave girls in the biz right now is IMG mod Taylor Hill, currently in the middle of the fashion month train. We recently caught up with her to talk social media, obsessions, and backstage besties.
You're our FMA Social Media Model of the Year!
Yes, I am!
Are you into Snapchat?
I don't really use it that much, but it's fun when you're backstage or hanging out with your friends. I always Snapchat my dog. He's a miniature labradoodle.
How do you deal with the long month walking?
It's a love/hate relationship. It's so much work and non-stop, but you appreciate it at the end. It pays off and it does good things for your career to do good shows.
Who do you hang out with?
I'm close to all my VS girls like Lily Aldridge. I love that girl.
What are you obsessed with these days?
My dog is adorable. The Blacklist is an amazing TV show. I watched Jessica Jones on Netflix, and I watched the entire season in a day. It was like, "Whoa! This is good!"
Photos: BFA.com