The Lions model Taylor Foster had a unique motive for getting into the modeling world: Food! We spoke with her earlier this week to get the scoop on her double life. 
Tell us about your other passion. 
I started out as a pastry chef and went to culinary school. I got into modeling to save money to open a bakery, and I did that, which was awesome. I had a café that I ran for four years that sold baked goods and brunch.
How old were you when you started to get serious about baking?
I was, like, five. I just always had a passion for it. I was one of those kids, when asked "What do you want to be when you grow up?" I was like, "I want to be a baker." I just always had a passion for it.
We hear you have another endeavor!
I launched a skin care line last fall because I like to keep myself healthy. I built a little cabin up in the Catskills [New York] where I have a solar panel and there is no running water, but it's solar electric. I'm very into, like, being green and composting and all that stuff, so my skincare is bent from and being simple and natural. 
You've been quoted saying, "I was at odds with myself. I was hanging out with Karl Lagerfeld and wanted to be making cookies." That's funny!
I had a quick spell on the runway. I did Fendi, Chanel, and Gaultier. I worked with a lot of people and kind of got the taste of high-end fashion. It was kind of a lucky moment with redheads when I started modeling. I had a good run with that, but it was very overwhelming, as it can be. I also wasn't someone who really wanted to be a model. I guess that's kind of how the story goes for a number of people. I would always bring my cooking magazines on my shoots and devour the articles in them, while shooting for Vogue. I've really come to love it. I think every industry has its goods and bads. I've been in the fashion industry for a long time. I've met some amazing friends, and I have some great contacts through it, so I can't hate on that.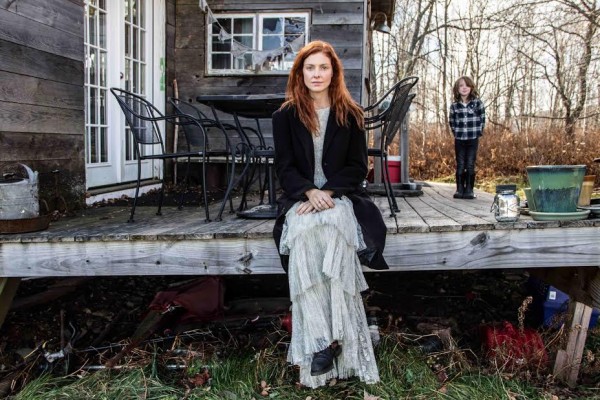 How would we go about getting a cake from you now?
I've been doing some special orders. From running the café for all those number of years, I've developed a clientele and people call me to do cakes. I also do online sales of brownies, the granola, and the skin care. But for cakes and things like that, people usually contact me through the website or directly because they know me.
What was it like making skin care products?
I thought…Is this going to be weird? People know me as a baker, and as a model too, and now I'm doing skin care, but the alchemy of baking and creating skin care is very similar. Combining similar flavors and textures and things like that. With the skin care line, I'm combining different essential oils and scrubs, salt and sugar and black pepper and lavender, and I blend everything together to get the right smell.
Are people upstate curious about your modeling career?
They're more curious about when I was running the café because I was more in the spotlight. There are a lot of city people up there as well. It's kind of a mixed community of city people and locals and artists, photographers, and a couple models as well who I know up there. It's all just kind of normal.
Learn more about Taylor Foster at www.heavenonmainstreet.com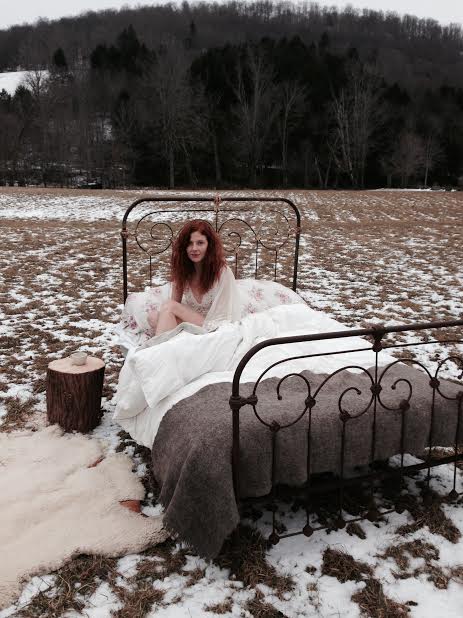 Photo credit from top to bottom: Nikolai Golovanoff, Hellin Kay and AJ Mason